By: Bianca Buliga, Digital Marketing Manager
Over the past year, students in classrooms all over the country have been formulating solutions to some of the world's most pressing problems. They've identified a problem affecting their campus or community, investigated the root cause, identified their target customers, researched their competitive landscape, and created prototypes of the solutions they're building with the help of their teachers and SEED SPOT mentors. The end goal? Pitching at SEED SPOT Schools National Demo Day on Tuesday, May 14th at Tempe Center for the Arts (RSVP HERE).
Before making it to the big stage, students must first submit applications to compete at Semi-Finals, which will be held on Wednesday, April 17th at Galvanize in Phoenix's Warehouse District. Nearly 50 students teams from California to New Jersey submit applications, which were scored by a panel of judges based on their pitch decks, pitch videos, and demonstrated traction. We're excited to announce that these 32 teams will be advancing to Semi-Finals:
Atelier: 

Tanner Birecki, Colby Cox, Chris Gallow, Leilani Lam, Tanner Lattie, and Aubrey Tuttle

Baking Buddies: 

Nevaeh Lara and Genesis Caruso

Cenote Skin: 

Alissa Persten and Diallah Blaza

Choose Right: 

Willow Birdsong, Milena Borozan, and Oscar Lopez

e.m.u. LLC: 

Cassandra Kahla and Ava Krebs

Fastlane Campaign: 

Jibreel Patterson, Hamilton Zinnah, Nikyra Stubbs, and Abdoul Hisseine

Fire Liner: 

Josue Gonzalez, Jake Kobert, and Jonathan Strickland

Forward Thinking Plastics: 

Tara Bromfield and Justin Padgett

Hand For a Hand: 

Darlene Torres, Christian Ortiz, Heliberto Montoya, and Angel Vargas-Reyes

Homes for Phones: 

Hunter Simpson and Justin Marxen

JEMM: 

Jonathan Smart, Ryan Nee, and Hadi Lashin

K-ID: 

Beth Winterholler, Michael Liborio, and Madeline Gienko

Med-A-Go: 

Richard Johnson, Braeden Chambers, and Stacey Lizarraga

Oil Ease: 

Brenick Root, Nanase Toda, Anthony Romano, and Paris Wingham

Own Your Ozone: 

Tasker Tripi, Aria Echols, Remigio Cordero, and Mikyla Gates

ProtectThem:

Dallin Johnson, Isabelle Jay, Lillian Belter, Divya Ganesan, and Morgan Goz

Recipe Wizard: 

Race Williams, Michael Kleve, Javon Parks, and Robin Tautimer

Safety Next: 

Alex Divito, Dakarai Alberty, Faith Huffer, and Adrien Frisque

Secure Facility Robotics: 

Nathaniel Denham, Nicco Shaw, Seamus McNamara, Anson Hoffman, and Kellen Worthington

SEBLINDZ: J

onah Linnenkamp, Will Liebes, and Brock Locnikar

Slurp-Up: S

amuel Ramos, Victor Esparza, Brandon Samples, Stephanie Iyere, Han Wu, and Colin Mejane

sociABLE: 

Ariana Vaca, Ahmad Callahan, and Jace King
SocialBud: 

Christopher Griffin, Christopher Bateman, Colton Baldwin, and Calvin Bickett

SP Relief: 

Ben Linnenkamp and Coleman Reavey

Stable Top: 

Xander Gonzalez, Cole Warren, Colby Cox, and Cole Maxey

Swap Party: 

Sara Ben Abdallah

Sweef Co: 

Jackson Currier, Jake Smith, Max Bergamo, and Taline Jaber

Towered Solar: Tanner Lempka, Samuel Howard, Phoenix Foster, and Connor Ott
TSO Greenhouses: 

Dominic Stringer and Xavier Terrones

Younity: 

Aida Zaki and Daniel Campos-Penuelas

Youth Mobile: 

Daniel Fragozo, Alfred Swen, Stephanie Cuneo-Mims, and Esperanza Paredes

Zana Care:

Humna Rana and Sakinah Zaki
Congratulations to all teams for their hard work, their ability to think outside the box, and their commitment to making their communities a better place. To the teams who didn't advance to Semi-Finals, we are still so proud of your willingness to #DreamBig. We hope you continue working on your venture and apply again next year. The world needs more creators and founders who have your relentless spirit!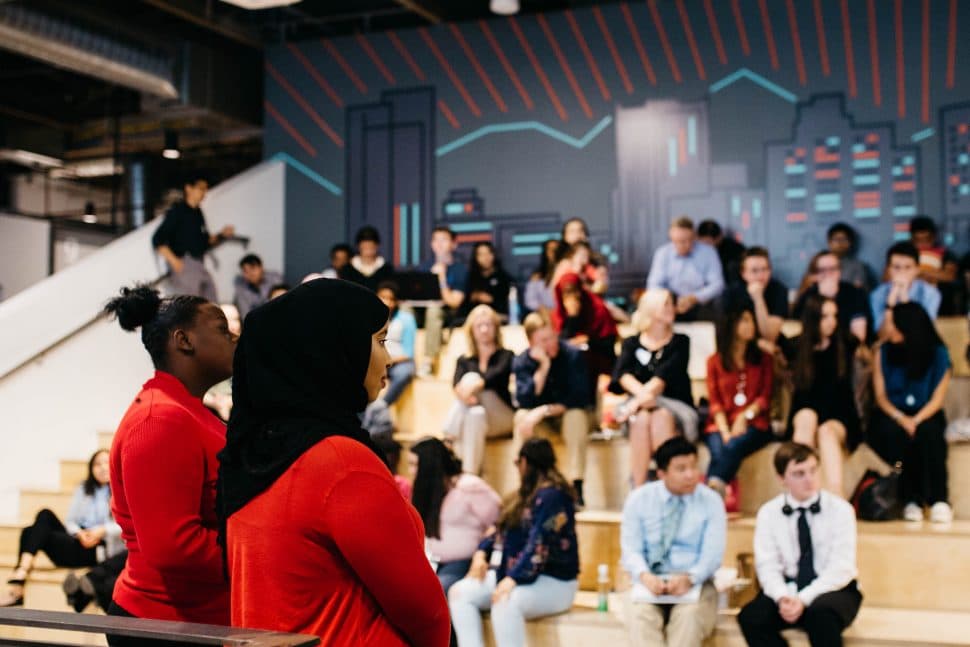 For the teams who were invited to pitch at Semi-Finals, here are a few reminders:
Please arrive by 10:00am and plan to stay until 1:00pm.
The chaperone ratio required for this event is 10 students to 1 chaperone.
If you are driving a school van, there is excess parking at the Carver Museum.
Recommended attire is business casual.
You will have three minutes to pitch and five minutes to answer questions about your business from a panel of judges.
The order of pitches will not be determined prior to the event. The order is based on arrival.
The deck used in your application will be the deck used at Semi-Finals. No changes will be accepted.
This event is closed to the public. SEED SPOT classes are the only classes invited to attend.
Light snacks will be provided.
If you have any questions, please contact Tristan Gandolfi at tristan@seedspot.org. We look forward to seeing you at Semi-Finals! The Finalists moving on to National Demo Day will be announced on Friday, April 19th.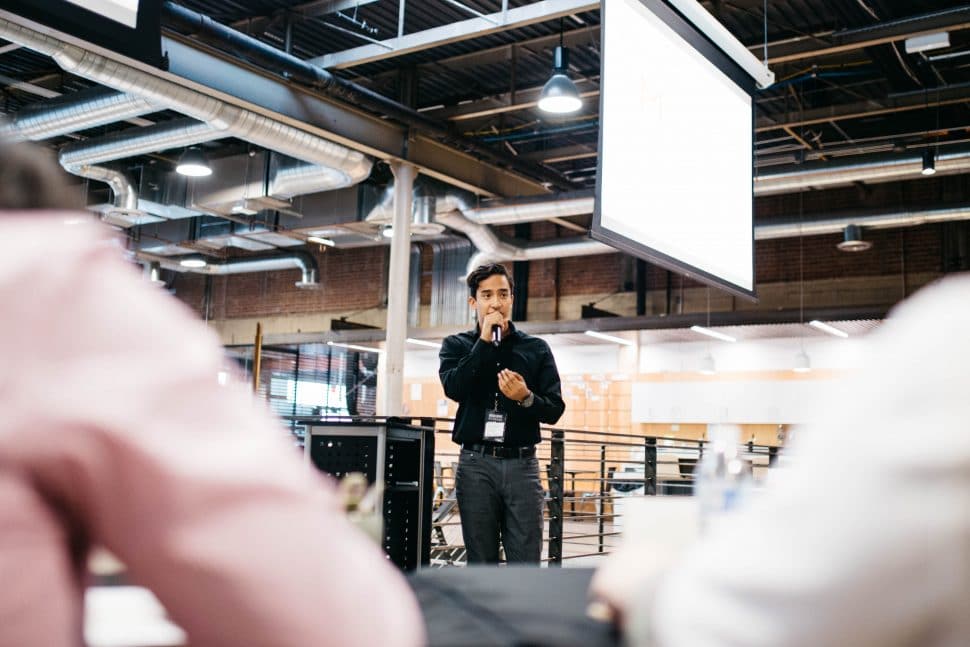 Bring SEED SPOT to Your School
---
Related articles from SEED SPOT:
>>"10 Impact-Driven Entrepreneurs Pitch for $20,000 in Cash Prizes"
>>"Meet the 8 Ventures in Our Spring 2019 PHX Impact Accelerator"
>>"SEED SPOT Turns 7: Join Us in Celebrating 7 Incredible Alumni"