By: Bianca Buliga, Digital Marketing Manager
On Thursday, May 9th, 150+ members of the Phoenix startup community gathered at the Phoenix Art Museum to watch seven innovative impact-driven ventures pitch their game-changing business ventures at our Impact Accelerator Demo Day. The ventures were competing to win $20,000 in prizes from Canal Partners, Galvanize, the Pakis Center for Business Philanthropy, and SEED SPOT. This was the culminating event for our Spring 2019 Impact Accelerator, which kicked off eight weeks of intensive programming back in March.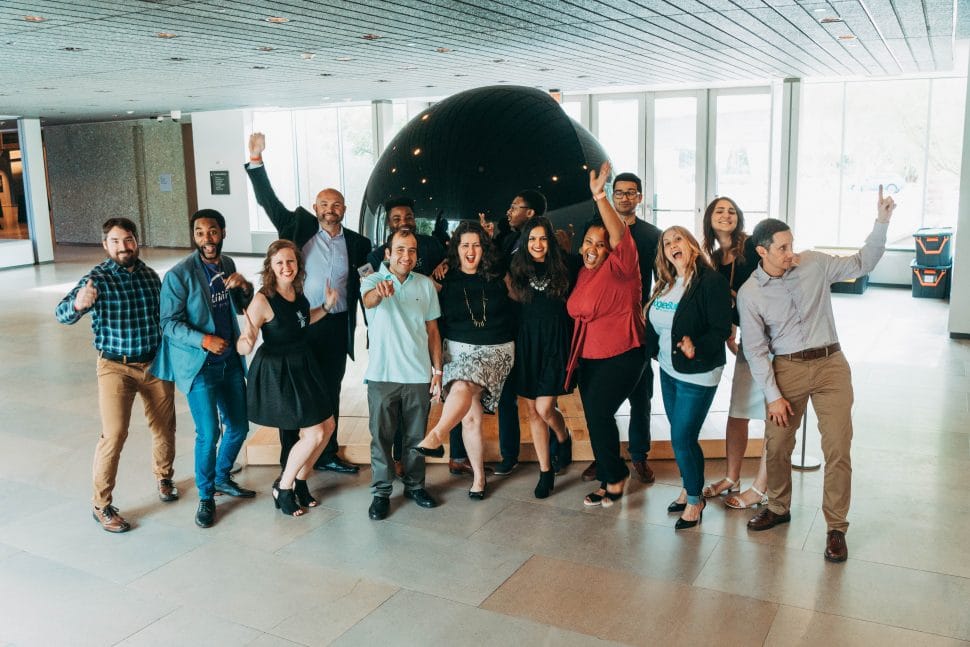 Courtney Klein, Co-Founder and CEO, and C'pher Gresham, Chief Strategy and Operations Officer, kicked off the event by reminiscing about SEED SPOT's impact, stemming from our first Demo Day seven years ago. As of our most recent Impact Report, the SEED SPOT team has served 557 adult alumni who have created 1,500 jobs, raised over $30.5 million in capital, and generated over $54.5 million in revenue. Most impressively, these alumni created products and services that have positively impacted the lives of 4.2 million people.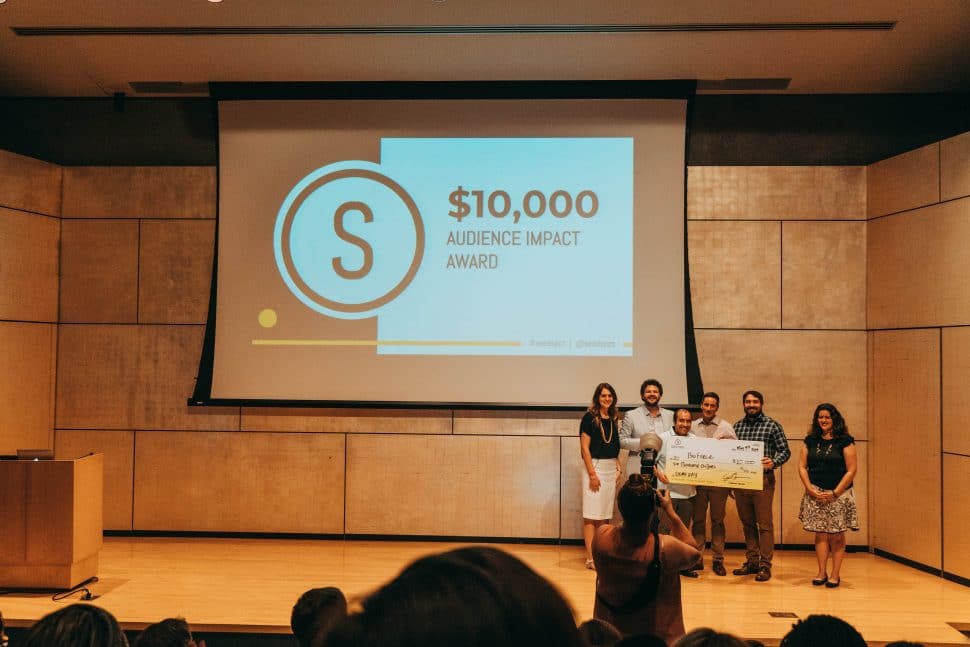 Bioforce Medical, a cancer diagnostic device that helps oncologists with early cancer screening and treatment monitoring, won the $10,000 Audience Impact Award. Safe Mode, a venture educating the public on how to protect minors from the dangers they face online, won the $5,000 Innovative Nonprofit Award from the Pakis Center for Business Philanthropy. televëda, a venture enhancing the lives of senior citizens through a two-way platform that cultivates their mental, emotional, and physical well-being, won a Fundraise Readiness Review from Canal Partners. GLIMPSE, an interactive marketplace that allows users to donate to charities, volunteer, sign petitions, and take meaningful action, won the Co-Working Space Award from Galvanize. Sentari Minor was recognized with the Mentorship Excellence Award.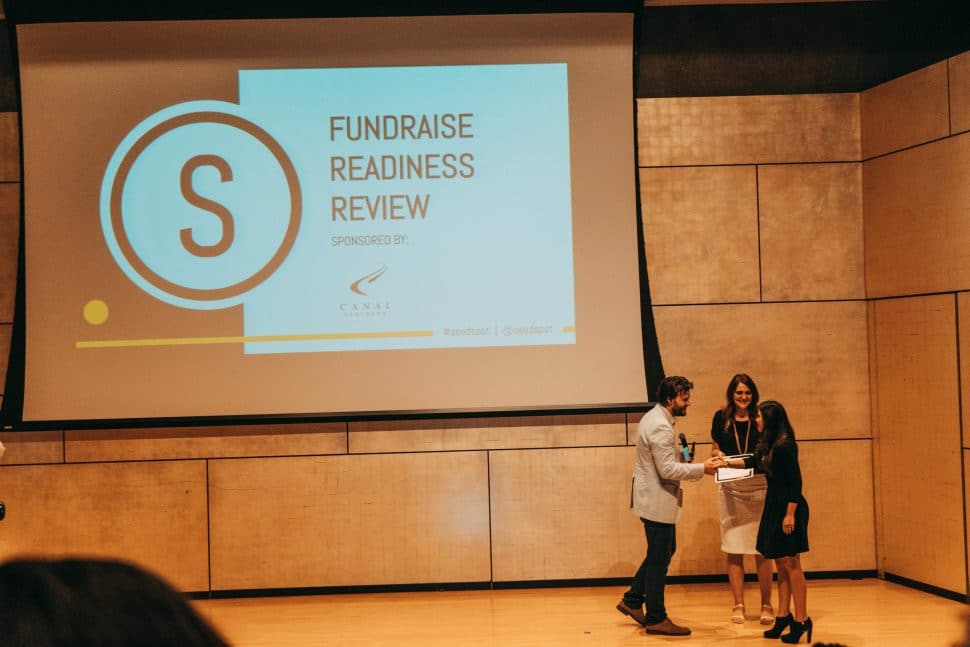 The other ventures that pitched were: Street Sense Solutions, a venture educating community members on the complex daily struggles of homeless individuals and families in Phoenix through interactive simulations; Heal Me Fit, a venture prioritizing the needs of physical therapy patients through a mobile app that assists them throughout the at-home healing process; and BoogieBulb, a cleanable, reusable, and family-friendly nasal aspirator that comes to the rescue for parents comforting sick kids.
After over $15,000 in prizes was awarded to the entrepreneurs, the night finished up with mingling, networking, and celebrating the end of yet another SEED SPOT Impact Accelerator. Big thank you to our event sponsors JPMorgan Chase, GoDaddy, the Startup AZ Foundation, and the Arizona Commerce Authority for making the Impact Accelerator and Demo Day possible – we couldn't have done it without the support of partners who believe in the power of entrepreneurship to make the world a better place.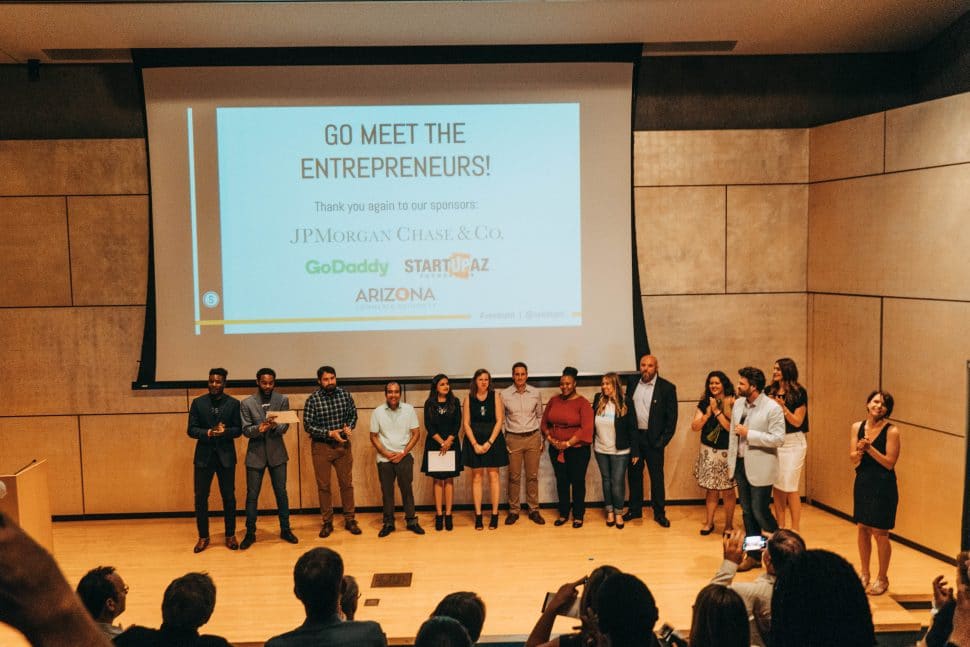 Want to get involved with SEED SPOT?
Become a SEED SPOT 500 Member: Donate $42 a month or $500 annually to sponsor an up-and-coming entrepreneur and gain VIP access to SEED SPOT events
Apply for a 2-Day Launch Camp: Apply to our upcoming 2-Day Launch Camp in Phoenix running 6/7 – 6/8!
Apply to Mentor: Leverage your professional expertise to guide the growth of early-stage, impact-driven entrepreneurs strengthening Phoenix's local economy