By: Bianca Buliga, Digital Marketing Manager
On Tuesday, May 14th, 12 innovative student teams from across the country competed at the Tempe Center for the Arts in Phoenix for cash prizes to advance their impact-driven businesses.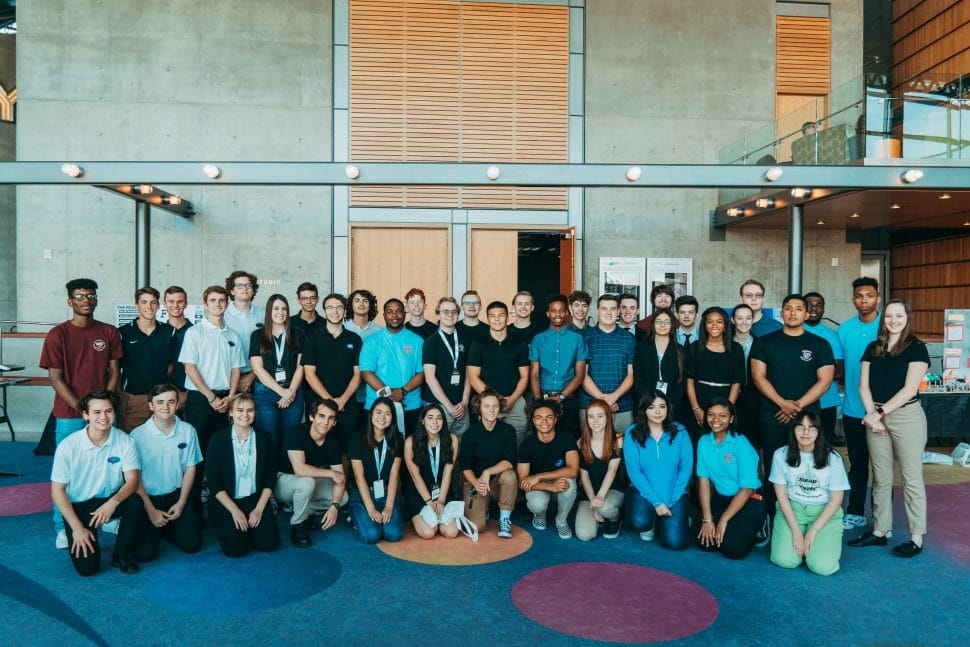 Over 160 members of the Phoenix startup community came to support the big dreams of teenage founders keeping students safe during active shooter situations, rescuing sex trafficking victims from their captors, and helping unaccompanied youth access low-cost cell phone services. These 12 teams represented the top-performing teams that applied to compete from 51 public, private, and charter schools from across the country.
Assessed on the originality of their idea, their pitch preparation, and overall resourcefulness, each of the 12 teams embodied professionalism and creativity. However, only five of these hard-working ventures walked away with a portion of $17,500 in cash prizes:
$2,000 IoT Award from Cisco: Safety Next, a badge scanning system that enables teachers/faculty to locate students quickly in active shooter situations
$3,000 IoT Award from Cisco: Own Your Ozone, a venture educating community members about the dangers of indoor pollution through a device that detects pollutants and monitors air quality
$5,000 IoT Award from Cisco: SFR Robotics, a venture reducing safety response times during active shooter situations by 25% through robot surveillance that can climb stairs and record video
$2,500 Judges Choice Award: Oil Ease, an environmentally-friendly powder that makes the disposal of cooking oil and grease more efficient
$5,000 Audience Impact Award: Social Bud, a venture that partners with therapists to offer simulations and games that strengthen the social skills and confidence of students preparing for college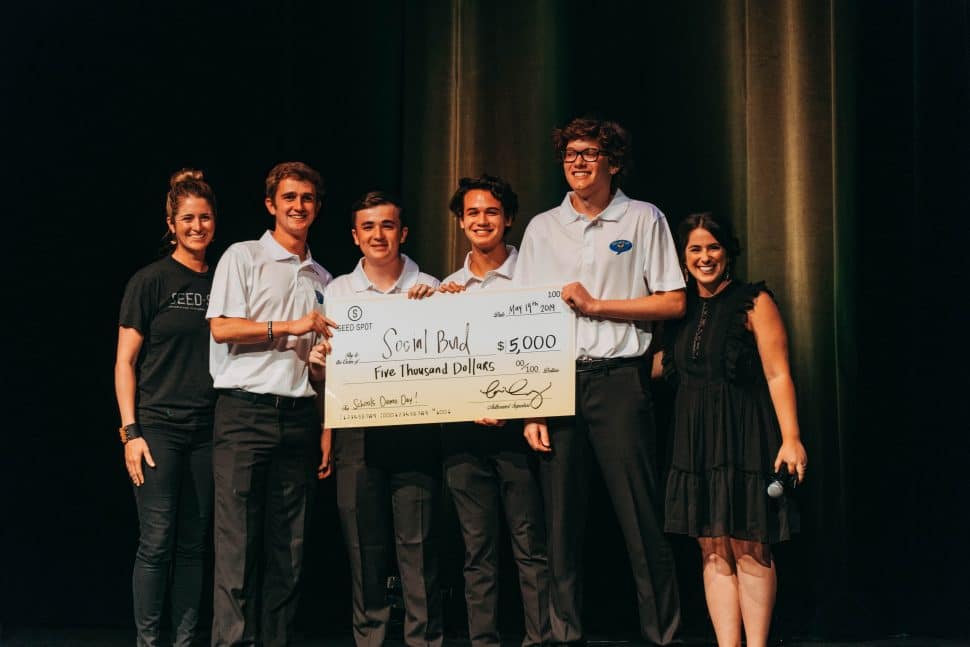 Not only students were recognized at Schools National Demo Day. Drew Shaw, founder of Voyce Threads and SEED SPOT alum, received the Mentorship Excellence Award for investing his time, energy, and encouragement into this next generation of innovators.
Here are the other ventures who blew the audience away with their big ideas to improve their communities (in alphabetical order):
Fire Liner
Developing fire suppression products that provide safety and security to homeowners at high risk of wildfire damage.
Forward Thinking Plastics
Preserving the earth's environment by manufacturing a wide array of products packaged in recycled materials.
Fastlane Campaign
Increasing voter turnout and keeps urban community members civically engaged in local elections.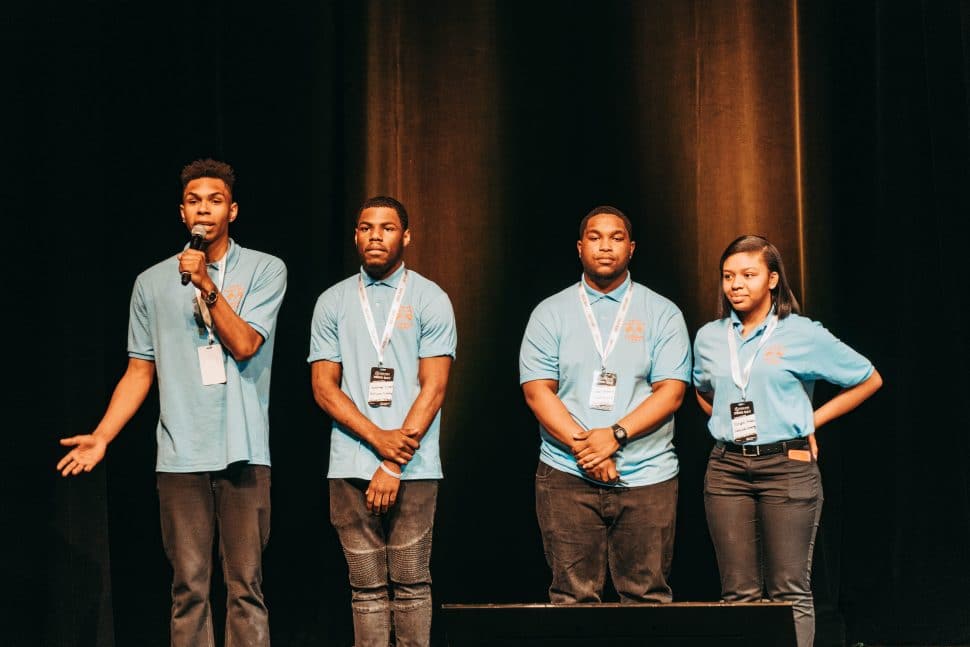 JEMM
Combatting the 37% of high school teenagers using e-cigarettes by detecting and alerting schools administrators when air is being contaminated by vaping pollutants.
Protect Them
Connecting with community partners and uses RFID tags/readers to identify and rescue girls and women from sex trafficking.
Swap Party
Eliminating harmful fast fashion practices through a platform that facilitates the exchange of unwanted clothing for the number of clothing items consumers bring in.
Youth Mobile
Helping emancipated youth in Pima County by providing free refurbished smart phones that give access to transportation, community, and additional resources that help them live a better life.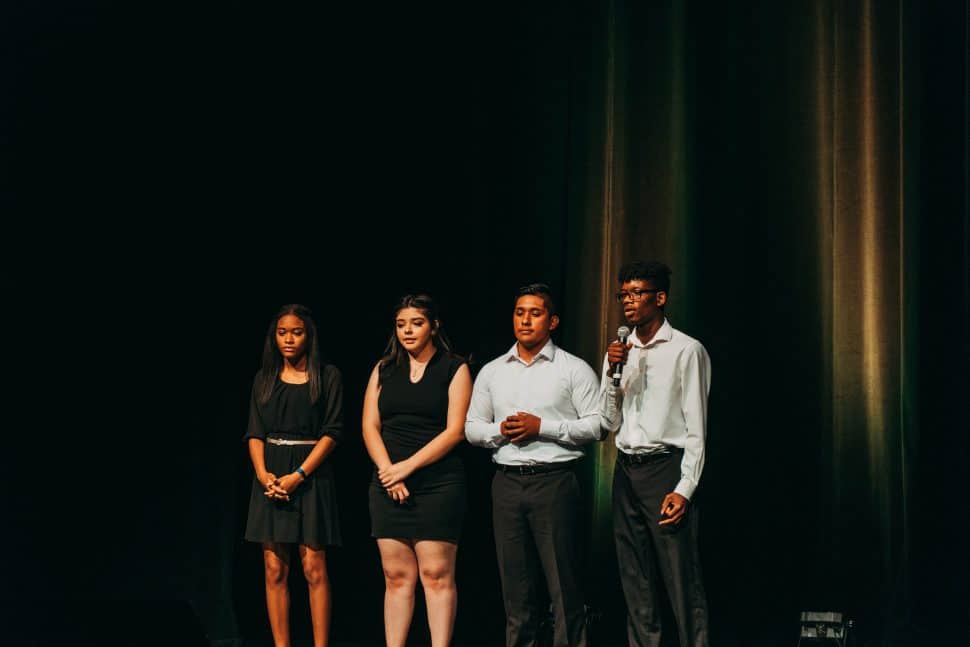 Our 2019 Schools National Demo Day couldn't have happened without our generous sponsors and supporters: Entrepreneurship + Innovation at Arizona State University, Cisco, the Silicon Valley Community Foundation, the Startup AZ Foundation, Grand Canyon University, Sauce, and Tempe Center for the Arts. We are also grateful for our teachers, esteemed panel of judges, and enthusiastic audience members – thank you for supporting the dreams of youth entrepreneurs in the SEED SPOT Schools program.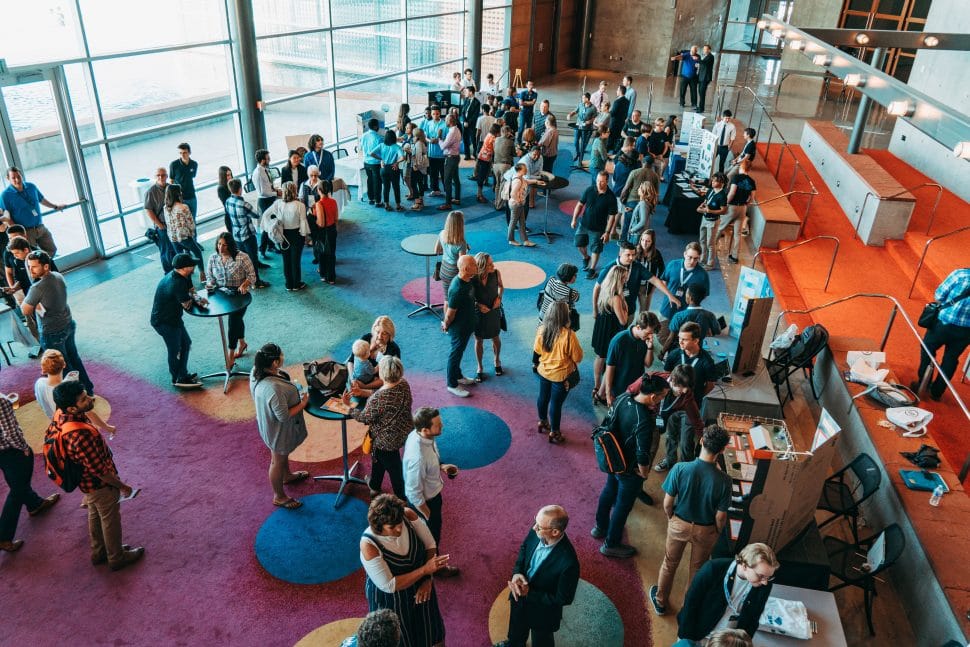 If you would like to continue supporting the next generation of innovators, please donate or introduce us to a school that could benefit from SEED SPOT Schools!
Bring SEED SPOT to Your School
---
Related articles from SEED SPOT:
>>"7 Impact-Driven Entrepreneurs Pitch for $20,000 in Prizes at Demo Day"
>>"SEED SPOT's National Sponsor is Expanding Tech Access for Impact-Driven Entrepreneurs"
>>"12 Student Teams Invited to Pitch at Schools National Demo Day"