By: C'pher Gresham, Chief Strategy and Operations Officer, and John B Johnson, Seattle Community Organizer
Talent is equally distributed, but opportunity is not. At SEED SPOT, we believe in breaking down barriers to help entrepreneurs from all backgrounds in all communities achieve their dreams of creating a better world. This is why SEED SPOT is partnering with the Seattle community to empower entrepreneurs in greater Seattle ecosystem with our 2-Day Launch Camp program!
Bringing the entrepreneurship community together takes a team of organizers and partners. Our two Community Organizers are John B Johnson and Lisa Jensen. Collectively, they have an abundant mindset that believes in fostering a safe space for entrepreneurs to launch and grow their ventures. John is the Identity Architect at a small studio, an independent creative studio helping clients better serve their communities, and the organizer behind 1 Million Cups in Seattle. Lisa is the Vice President, Executive Search at Strategic Resources, a full-service, international executive search firm specializing in senior-level executive search and Board of Director placements.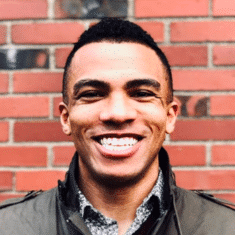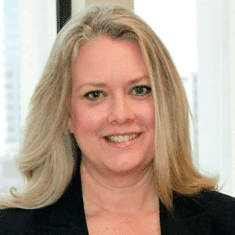 In addition to great individual organizers supporting entrepreneurs, there is a whole fleet of partner organizations and community connectors including a small studio, Seattle Strong Coffee, Voyagers Table, and WeWork Labs. There are also an ever-growing list of organizations that are helping spread the word about the Launch Camp including, Gather Seattle, Young Professionals of Seattle, 1 Million Cups Seattle, The, Evergrey, Rise Seattle Podcast, and Future For Us. 
We caught up with John B Johnson on why he is passionate about bringing SEED SPOT's 2-Day Launch Camp to Seattle and how he is empowering the Seattle impact-driven entrepreneurial ecosystem.  
C'pher Gresham (CG): What inspires you most about the Seattle ecosystem?
John B Johnson (JBJ): Seattle has a rich history of successful entrepreneurship. When I moved here, I could not help but realize how abundant the resources were here. However, very quickly I realized that those resources were not very accessible to newcomers and early stage entrepreneurs. I like to think about the Seattle ecosystem as a dense forest with a beautiful tree canopy covering it. The big corporations, I don't think I have to list them, have created this beautiful canopy over the forest floor. Newcomers and early stage entrepreneurs are the seeds on the forest floor. They need light, resources, and protection as they begin to grow their ideas. I believe this is unique to Seattle and I'm excited to solve this problem. 
CG: Why did you partner with SEED SPOT to host a 2-Day Launch Camp? 
JBJ: As a SEED SPOT alum, I saw the need for a collaborative, inclusive, and impact-driven community in Seattle. A few years ago I moved from Phoenix to Seattle to further grow professionally and loved meeting the entrepreneurs locally. In my conversations, I realized that many were looking for a way to connect with one another, so I worked with Kauffman Foundation's initiative 1 Million Cups to provide a venue for networking and support for entrepreneurs. As I became further embedded in the community, I kept hearing for individuals that they wanted a safe place to start and grow their ideas that have a social benefit. It just made sense to work with SEED SPOT and bring the Launch Camp here! 
CG: What do you know entrepreneurs will gain out of the Launch Camp Experience?
JBJ: Entrepreneurship is a team sport. You need a community to support you and help propel you forward. The 2-Day Launch Camp will help you find a community in Seattle and also gain the fundamental knowledge on how to find your earliest adopters (customers) and how to grow your set yourself up for long-term entrepreneurial success. 
CG: How do you see SEED SPOT supporting the community long-term? 
JBJ: I see SEED SPOT being an integral player within the entrepreneurial ecosystem in Seattle. There is a robust community, but SEED SPOT offers a distinct program that helps build the pipeline of diverse, impact entrepreneurs for later stage programs locally and nationally. I hope to collaborate with the ecosystem and organize SEED SPOT's Monthly Meetup and 8-Week Impact Accelerator.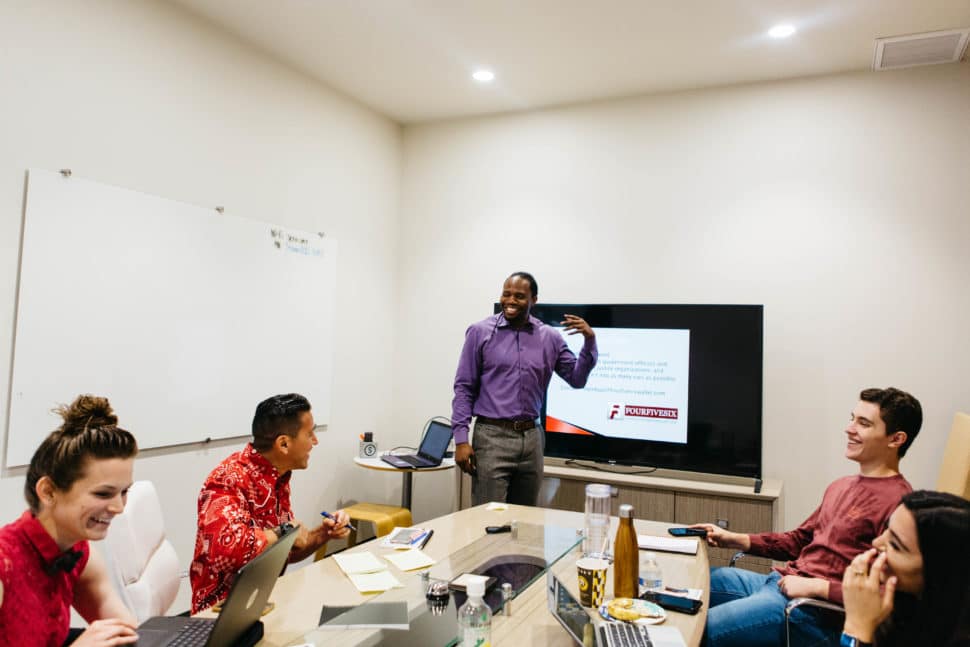 SEED SPOT is excited for the 2-Day Launch Camp in Seattle and loves the community of supporters rallying around idea and early-stage entrepreneurs. If you know of an entrepreneur or solo-preneur that is looking to grow their venture and their community, send them our way.  
Register for Seattle 2-Day Launch Camp
---
Related articles from SEED SPOT:
>>"11 SEED SPOT Summer Interns Support Interns, Manage Data Visualization and More!"
>>"SEED SPOT's Alumni Reflect on Global Entrepreneur Summit (#GES2019) in the Netherlands"
>>"How SEED SPOT's Donor Relations & Development Manager Finds Synergy Between Nonprofits and Donors"