By: Bianca Buliga, Senior Marketing Manager
Did you know that since 1992, businesses less than a year old created an average of about two million jobs per year? According to the Kauffman Foundation, this accounts for 20 percent of gross job creation, even though they represented only eight percent of all firms.
Entrepreneurs establish job-creating startups in every state. Each year, Congressional leaders head back to their home districts during the August recess and this year, Congressman David Schweikert and Representation Greg Stanton spent some of that time participating in Congressional Startup Day. They did this to talk with and learn more about the engine of growth for the Arizona and American economy. Initiated by the Kauffman Foundation and Engine, Congressional Startup Day celebrates the innovation and resilience demonstrated by entrepreneurs across the country.
"Congressional Startup Day is about strengthening the connection between policymakers and innovation-leading startups in every congressional district," said Graham Klemme, Policy Evangelist at Engine. "This builds a critical two-way educational bridge that gives legislators an introduction to startups and startups an introduction to advocacy."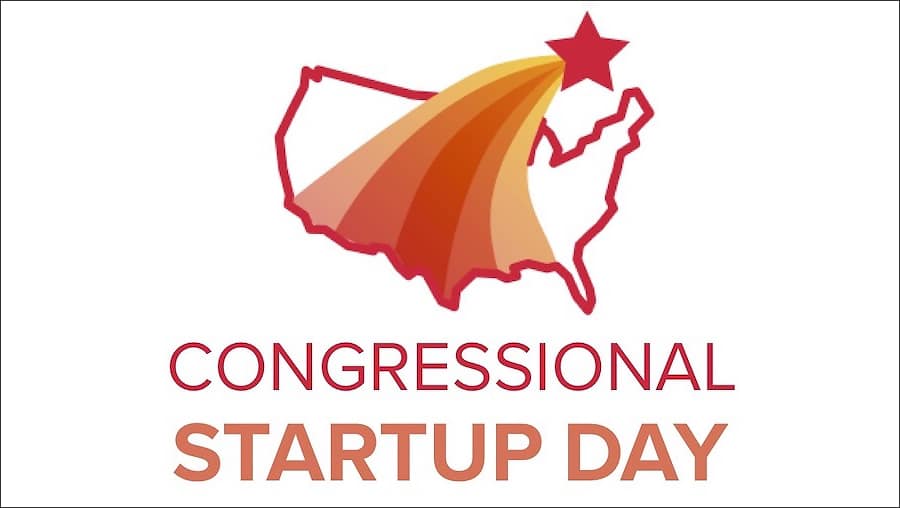 SEED SPOT hosted Congressional Startup Day in Arizona by welcoming Congressman Schweikert and Representative Stanton to the Galvanize co-working space in Phoenix's Warehouse District. The political round tables were bipartisan conversations aimed at reducing barriers that Arizona entrepreneurs face while growing their business ventures.
"People vote with their feet," said Representative Stanton. "They move to cities that reflect their values and it is critically important to continue developing Phoenix as a community that attracts top talent and provides opportunities to a diverse next generation of business leaders."
SEED SPOT alumni Sam Shammah (Akwai), Lisa Porter (JobDocs), Drew Shaw (Voyce Threads), Melanie Isaacs (Pal Experiences), and Dave Leedy (ZombieBox) are constituents in Congressman Schweikert and Representative Stanton's districts that played a pivotal role in voicing the challenges Arizona entrepreneurs face around accessing funding, expanding their teams, and scaling sustainably.
"Starting a company comes with many challenges, such as sourcing capital and finding a like-minded community that pushes you and your business forward," said Drew Shaw, Founder and CEO of Voyce Threads. "Congressional Startup Day was an opportunity for entrepreneurs like me to feel heard. I'm grateful for the opportunity to participate in intentional dialogue about the obstacles startups face."
To better support startups and empower entrepreneurs like Drew, Congress can help make early-stage investment capital more accessible for all entrepreneurs, preserve free and open internet, invest in infrastructure, research, and development, and ensure that women and underrepresented populations are given opportunities to bring their unique voices, leadership, and experiences into the entrepreneurship space.
"There are solutions in society and it is organizations like SEED SPOT that push those solutions forward," said Congressman Schweikert. "There are so many opportunities for private capital, government, and social good to intersect and empower entrepreneurs. Their creativity is what saves us and saves the world."
Congressional Startup Day demonstrates the importance for all ecosystems to be investing in their entrepreneurs from an inkling of an idea to when they are scaling. We are incredibly excited to see members of Congress stepping up and highlighting entrepreneurship in their home districts.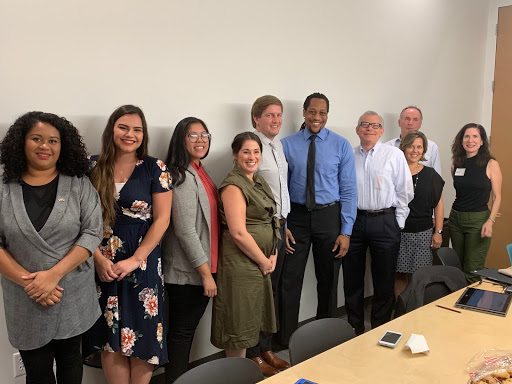 To learn more about SEED SPOT's upcoming programs in Phoenix, please visit our Communities page.