By: Hannah Moorhouse, Digital Marketing Intern
As 2019 comes to an end, it's giving season for nonprofit organizations across the globe! SEED SPOT is celebrating the opportunity to #InvestInImpact with the community this year by telling the stories of our incredible entrepreneurs, and sharing the life-changing impact these alumni are creating in communities nationwide.
This year, our campaign theme is #InvestInImpact, and it's all about celebrating the life-changing impact our alumni are creating in communities nationwide. But before you take out your wallet, it's important to know the facts. When you make a gift to SEED SPOT, where does your dollar go? Who is your gift supporting? What impact are they creating in the world? We've got answers for you! Here are three reasons why you should #InvestInImpact with SEED SPOT this holiday season:
Just $1 Goes a Long Way 
SEED SPOT has served 884 entrepreneurs since 2012. These alumni have raised $53.3 million in capital, generated $82.6 million in revenue, created 2,385 new jobs, and positively impacted the lives of 8.2 million people with new products, services, and technologies. That's a lot of impact! For every $1 donated to SEED SPOT programs, our entrepreneurs have generated six times that in revenue, raised five times that in capital, and impacted one life. Now imagine the impact you could create by giving $50, $100, or even $500! This empowers entrepreneurs like Carlos Castellanos of BioForce Medical to develop life-saving cancer diagnostic devices that help oncologists with early cancer screening and treatment monitoring.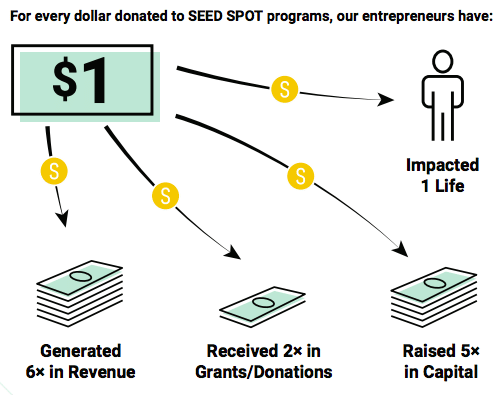 SEED SPOT Supports Traditionally Underrepresented Entrepreneurs
Of the 884 entrepreneurs SEED SPOT has served since its founding, 81 percent of founders identify as traditionally underrepresented entrepreneurs that have been historically denied equitable funding access by financial institutions. SEED SPOT empowers early-stage entrepreneurs to leverage business as a catalyst for social change and levels the playing field for entrepreneurs of diverse identities and backgrounds. Underrepresented entrepreneurs – especially women, entrepreneurs of color, and low-income founders – face significant barriers in accessing entrepreneurial opportunities. Through its portfolio of accessible and founder-friendly programs, SEED SPOT strategically connects women, entrepreneurs of color and low-income founders with industry professionals, investors, and successful entrepreneurs to help them launch and grow ventures with social impact.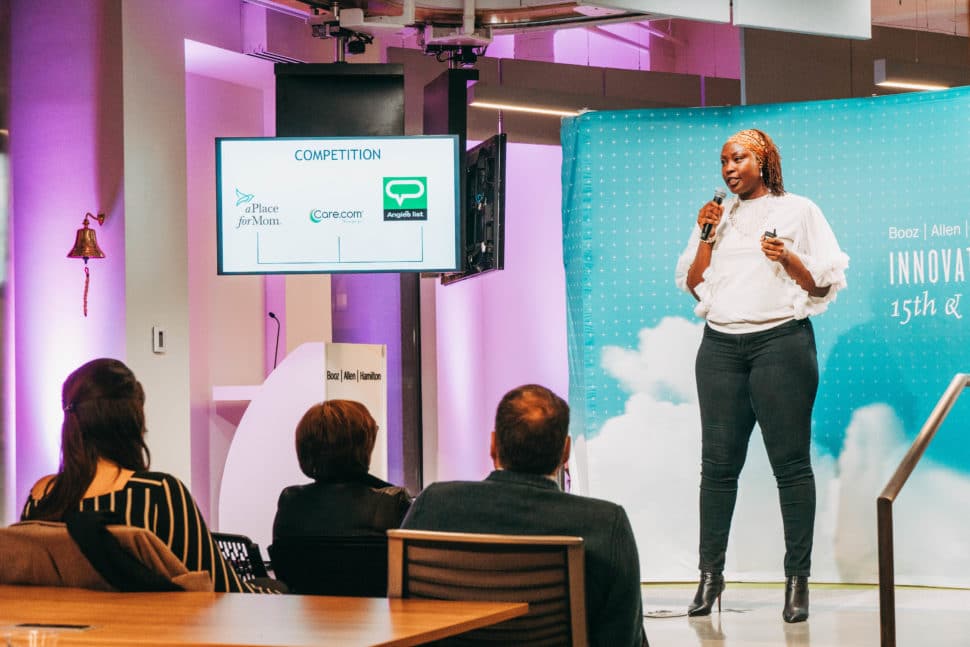 SEED SPOT Supports Local Communities
At its core, SEED SPOT keeps local communities – and the humans that live, work, and play within them – at the heart of every program and service we offer. SEED SPOT trains and supports local Community Organizers in deploying our signature programs and building local ecosystems of support. In turn, these Organizers apply their intimate understanding of the local community to empower entrepreneurs that develop innovative products and services, create jobs, and spur both local and national economic growth!
This year, we brought programming to Seattle, WA with the support of Seattle ecosystem expert John Johnson. John says it best: "As a SEED SPOT alum, I saw the need for a collaborative, inclusive, and impact-driven community in Seattle. As I became further embedded in the community, I kept hearing for individuals that they wanted a safe place to start and grow their ideas that have a social benefit. It just made sense to work with SEED SPOT and bring the Launch Camp here!" Read more about John's experience here.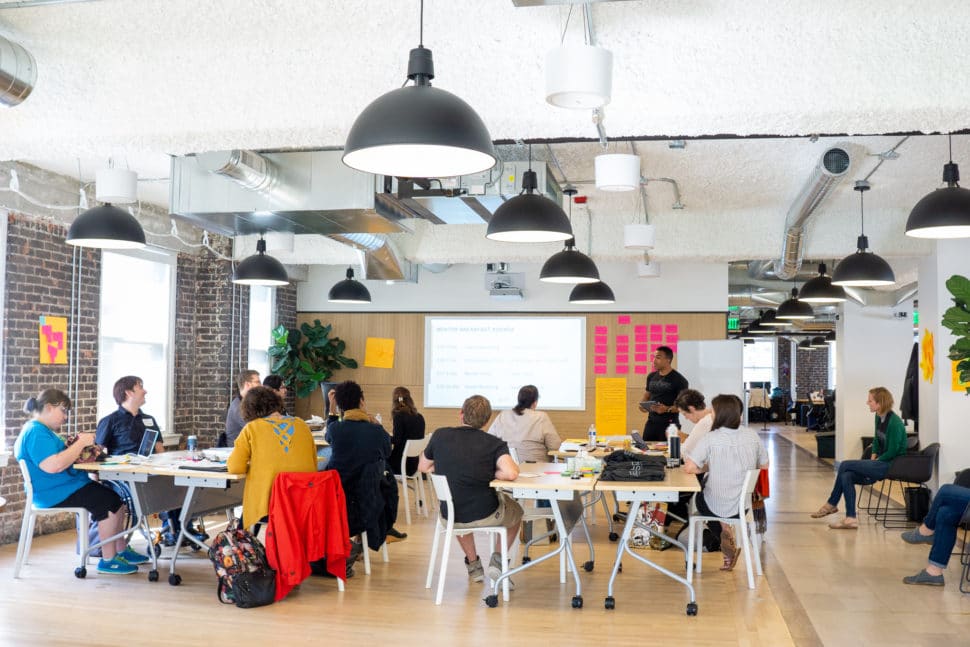 Do any of these reasons resonate with you? Here are four ways you can support impact-driven entrepreneurs during this year's #InvestInImpact campaign:
Join the SEED SPOT 500: The SEED SPOT 500 is a committed group of SEED SPOT champions, and our premier group of donors. They are entrepreneurs, SEED SPOT mentors and alumni, and community advocates and champions that are changing lives with $42/month or $500/year gifts. You can join HERE.
Make a one-time gift: No matter the size, your donation is put to work in launching an impact-driven entrepreneur on a life-changing journey. Give a gift HERE.
Buy an entrepreneur coffee or tea: Caffeine is a critical part of changing the world — enough said.
Our work is only possible because of supporters like you – thank you for investing in the dreams and hard work of impact-driven entrepreneurs nationwide.