By: Hannah Beth Moorhouse, Digital Marketing Intern
You might be brand new to SEED SPOT and recently came across our work on social media. Or you may be a long-time supporter who attended the very first Demo Day, mentored an entrepreneur or two, and has a collection of SEED SPOT T-shirts in their closet. 
No matter what your involvement may be, we appreciate you. We are thankful for your interest in furthering SEED SPOT's mission of educating, accelerating, and investing in impact-driven entrepreneurs across the nation. But it's time for a refresh.
Since launching in 2012, SEED SPOT's theory of change has adapted to best support the needs of idea and early-stage entrepreneurs. We want to make sure that you, an incredible friend and SEED SPOT ambassador, are equipped with the latest and greatest information on SEED SPOT programming when you bump into an inspirational entrepreneur at your next networking event. #BrandAmbassador
Here's a breakdown of our current programming options: 
Impact Entrepreneur Meet-Up
The Impact Entrepreneur Meet-Up (IEM) is a free monthly education program for impact entrepreneurs, tech leaders, and future founders. Designed to increase access to resources, networks, leading investors, and service providers for entrepreneurs, the IEM is a 90-minute workshop hosted on the third Friday morning of every month in Phoenix, AZ and Washington, DC.
IEMs foster inclusive, empowered entrepreneurial networks and build the local community's ability to support social impact. In the past, SEED SPOT has partnered with organizations like General Assembly to teach entrepreneurs developer "cheats" for collecting highly-impactful user data and Persosa to demonstrate how to launch an app without a technical co-founder. To see an upcoming list of IEMs, visit https://seedspot.org/communities/.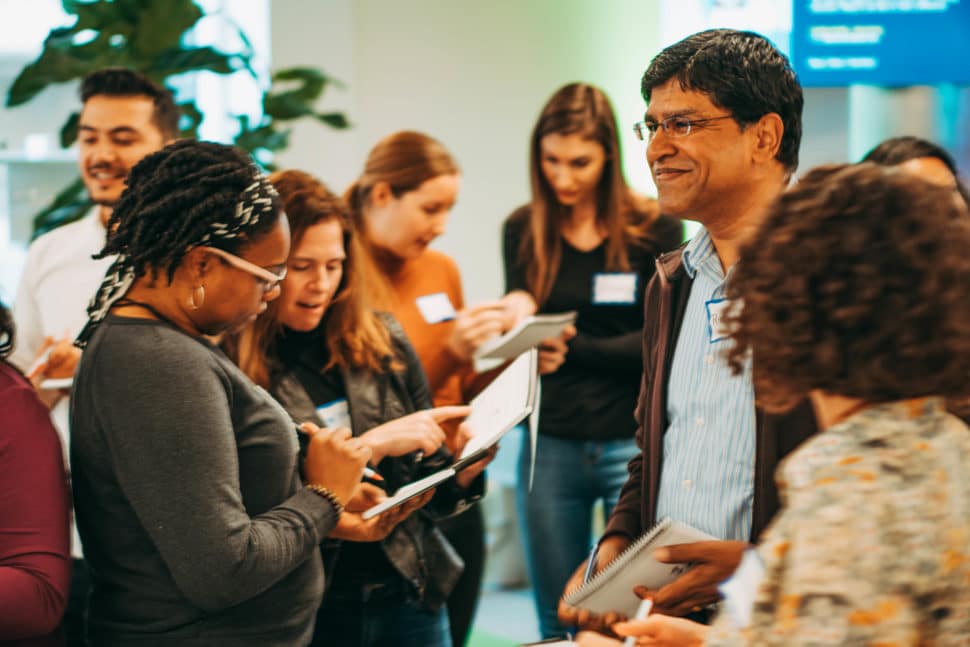 2-Day Launch Camp
SEED SPOT's 2-Day Launch Camps are 48-hour programs designed for idea and early-stage entrepreneurs to explore and start their impact-driven ventures. SEED SPOT partners with local Community Organizers passionate about entrepreneurship to leverage their intimate understanding of the local entrepreneurship ecosystem and expertly empower local entrepreneurs. 
Entrepreneurs that benefit most from the 2-Day Launch Camp experience are individuals who have an idea they keep coming back to time and time again. They're the folks that work a full-time job, but are dreaming of leaving their 9-5 jobs to become their own bosses.
The curriculum walks innovators through identifying their target customers, analyzing their target market, developing a Minimum Viable Business (MVB), and constructing a one-minute elevator pitch that clearly conveys their value proposition. Participants will gain access to mentors, content experts, globally-renowned social innovation curriculum, and a network of startup enthusiasts ready to provide support. The program includes an interactive Mentor Breakfast and culminates with a live Pitch Night at the end of the second day.
To date, SEED SPOT has run 2-Day Launch Camps in Phoenix, Santa Barbara, Seattle, Minneapolis-St. Paul, Tampa Bay, Philadelphia, and Washington, DC. To see a comprehensive list of upcoming 2-Day Launch Camps, visit https://seedspot.org/communities/.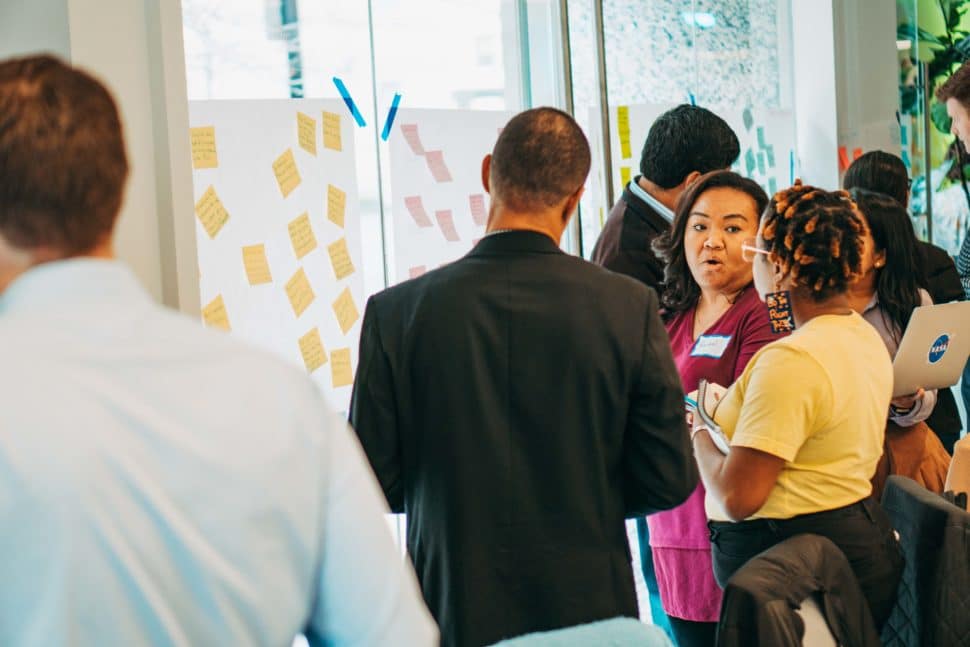 At last, the crème de la crème of SEED SPOT programming: the Impact Accelerator, a longer-term program designed for entrepreneurs who have achieved in-market traction and are looking for support with fundraising and scaling operations. Previously known as SEED SPOT's Full-Time program, the Impact Accelerator is only available during the Spring in Phoenix, AZ (now accepting applications HERE!) and Washington, DC.
The typical participant may be post-revenue, have experience launching a pilot or beta, have early adopters/customers, and have sales to show for their efforts. They are in the process of gathering customer feedback to implement while iterating on their product or service. Many entrepreneurs are ready to leave their job in order to pursue the venture full-time.
The program takes zero equity and features mentorship, workshops, curriculum delivered by content experts, and interactions with accredited investors. It meets twice weekly in the evenings and equips entrepreneurs with pro bono legal support, PR opportunities, one-on-one mentorship, and the chance to win up to $15,000 in unrestricted grants at the culminating Demo Day. To learn more about the Impact Accelerator, visit https://seedspot.org/communities/.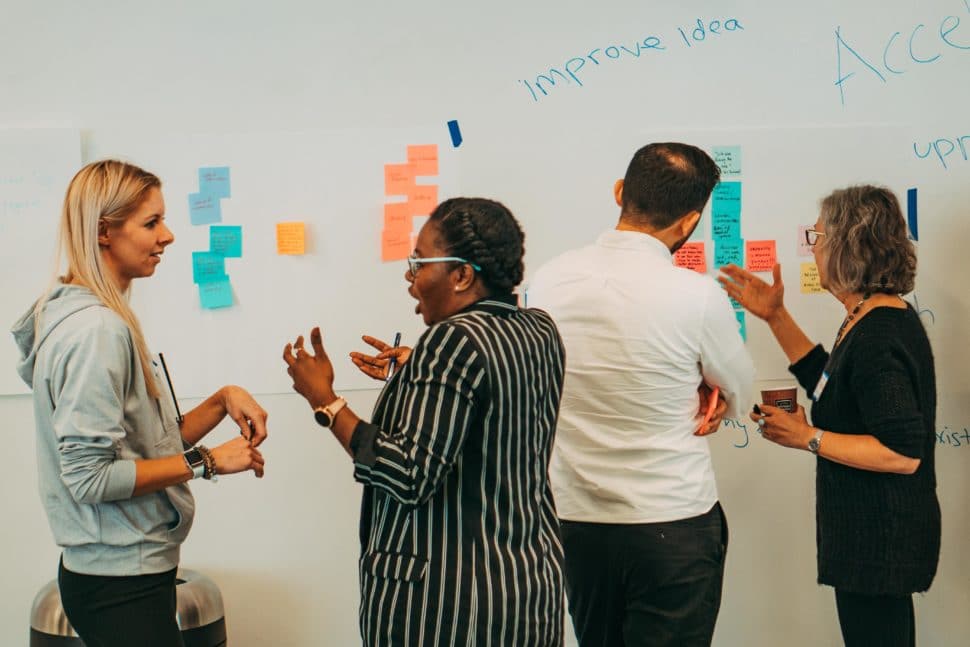 Alumni Program: Ongoing Support to Entrepreneurs
Just because a program comes to an end doesn't mean an entrepreneur's time with SEED SPOT comes to an end. SEED SPOT cares about each entrepreneur and wants to ensure that they have access to an abundance of resources as they grow, whether they continue focusing on the venture they went through SEED SPOT programming with or are starting something completely new! We support founders no matter the adventure they choose to take.
Once an entrepreneur completes the 2-Day Launch or the Impact Accelerator, they become a SEED SPOT alum and gain lifetime access to a wide variety of resources. These include one-on-one mentorship through SEED SPOT's National Mentor Network of 300+ industry experts, up to $10,000 in 0% interest loans through Kiva, strategic introductions to national venture funds, up to $150,000 in Amazon Web Services cloud computing credits, discounted office space, and discounted or pro bono legal, marketing, and branding services. SEED SPOT's post-program support is always expanding to better serve alumni as their ventures grow and create impact!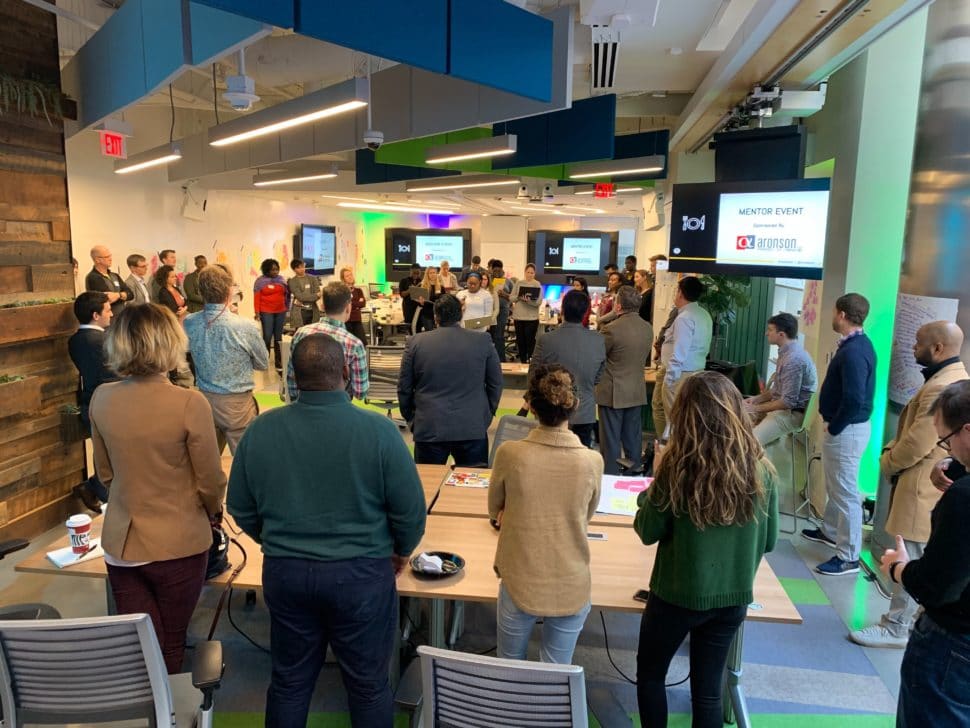 Congratulations, you are officially up-to-date on SEED SPOT programs! If you ever meet an aspiring founder in need of a welcoming community, we encourage you to connect them with a member of the SEED SPOT team to determine which program is best for their unique needs. General inquiries can always be sent to connect@seedspot.org!
Our programs are made possible by SEED SPOT champions like you – help us empower more impact-driven entrepreneurs across the country by making a one-time gift or joining the SEED SPOT 500! For every dollar donated to SEED SPOT programs, our entrepreneurs have generated 6x in revenue, received 2x in grants/donations, raised 5x in capital, and positively impacted one life. Thank you in advance for your consideration!