By: Hannah Beth Moorhouse, Digital Marketing Intern
"It was a no brainer to support a mission I really cared about and I've felt inspired to see the impact that SEED SPOT has created in such a short amount of time."
Nate Wong is extremely active in Washington, DC's entrepreneurship ecosystem. As the Executive Director at the Beeck Center for Social Impact and Innovation at Georgetown University, Nate spends his days questioning the long-standing models that entrepreneurship has been based on. He's changing the narrative around how to be inclusive, define scale, shake up the current venture capital funding model, and unlock social movements that are key in solving the world's most challenging problems.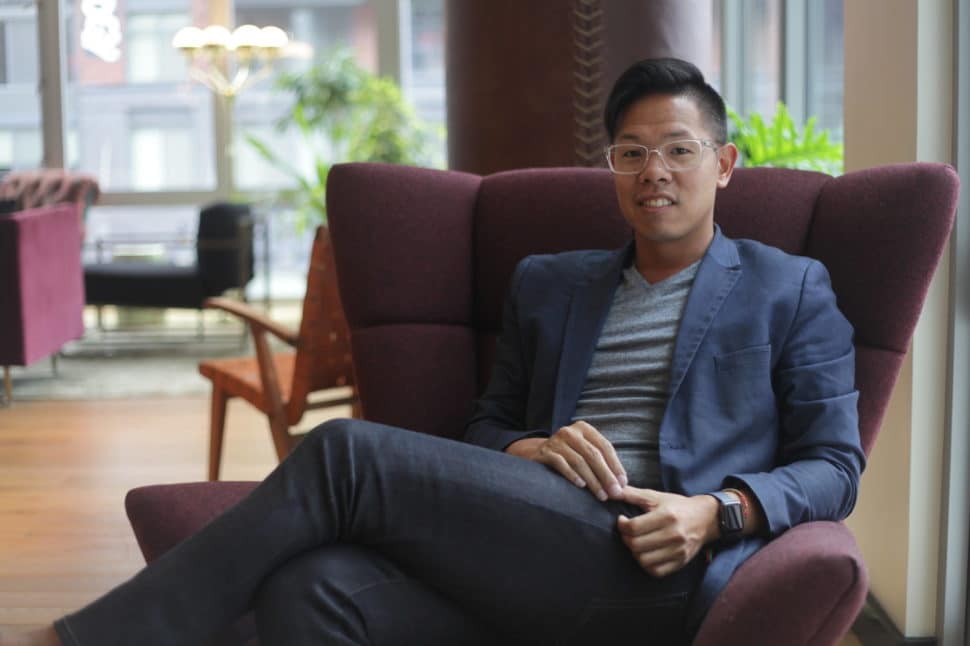 He was first attracted to SEED SPOT because of how the team created an inclusive environment for entrepreneurs. As a long-time mentor and SEED SPOT 500 member, Nate notes that inclusivity is oftentimes looked at through the lens of Silicon Valley, which can be problematic in a diverse ecosystem like Washington, DC.
"It's amazing to see how SEED SPOT meets entrepreneurs where they are and checks the bias of what an entrepreneur looks like. In an ecosystem like DC that cares about purpose and impact alongside profit, there's a lot of appetite for institutions like SEED SPOT to play an impactful role. As a person of color who cares deeply about impact and the autonomy of entrepreneurs, I was super excited to get involved."
Nate attests that SEED SPOT is rethinking inclusive entrepreneurship by attracting a diversity of talent, offering a variety of programmatic options that are accessible to individuals from all walks of life, and teaching tangible skill sets through hands-on resources. Whether an entrepreneur is graduating from college, juggling the responsibilities of parenthood, or winding down a long and fulfilling career, SEED SPOT brings together a diverse group of people ready to launch impact-driven ventures.
Of all the programs SEED SPOT offers, Nate's favorite is the Mentor Program. SEED SPOT's National Mentor Network, a critical component of post-program support for alumni entrepreneurs, features 300+ industry experts from across the country that feel compelled to share their knowledge with up-and-coming problem solvers. As a mentor, Nate appreciates how SEED SPOT carefully matches mentors with entrepreneurs who can most benefit from the expertise they have to offer.
"My first mentee was Molly Matthews, President and CEO of Job-IQ. After a substantive career, she felt ready to dedicate her time, energy, and effort to job readying for community college students. I quickly realized that there's no limit to learning, no matter what age you are. I admire her appetite for learning and her humility in admitting where she has room to grow."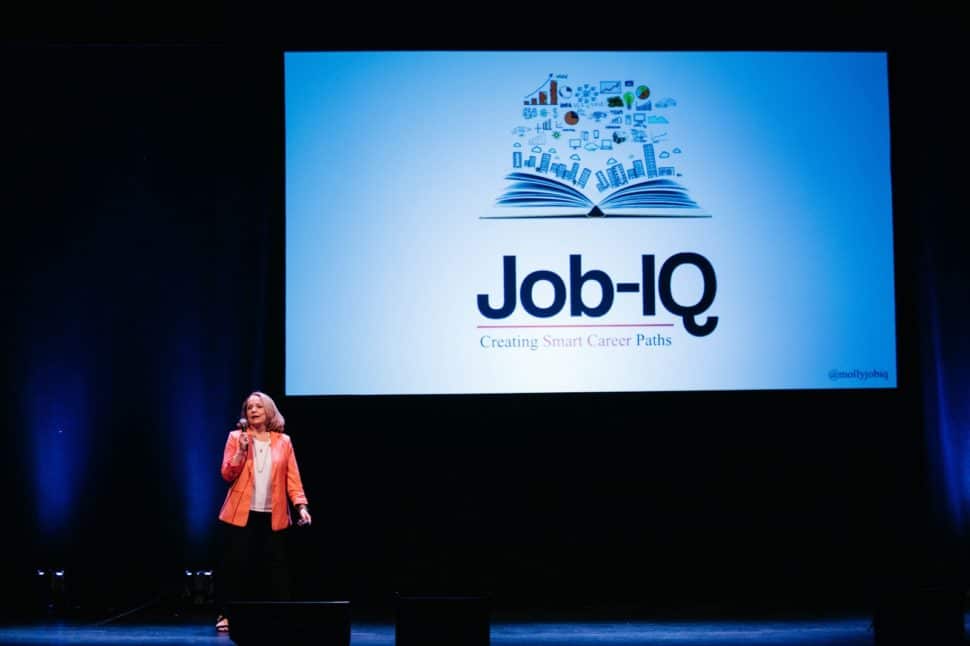 SEED SPOT's formula of implementing a regular cadence and routine, pushing entrepreneurs to grow their networks, and refining their pitch enabled Molly tell the story of her business in a more powerful way. Nate has not only kept in touch with Molly – he now sits on Job-IQ's advisory board! The board's quarterly meetings have helped Molly dig deeper into strategic planning, customer discovery, and product development.
After mentoring Molly, Nate had the privilege of mentoring HerDomain, a venture providing women from South Asia and the Middle East with remote work opportunities, training, and the community to enter and advance in the digital economy. Nate worked closely with co-founders Quratul-Ann Malik and Meher Rehman to more thoughtfully share their lived experiences and deepen the impact of their pitch. Nate's coaching paid off – HerDomain was recognized as "Most Promising Venture" at SEED SPOT's 2019 Impact Accelerator Demo Day and won the $2,500 #GrowTheGood Award from Booz Allen Hamilton.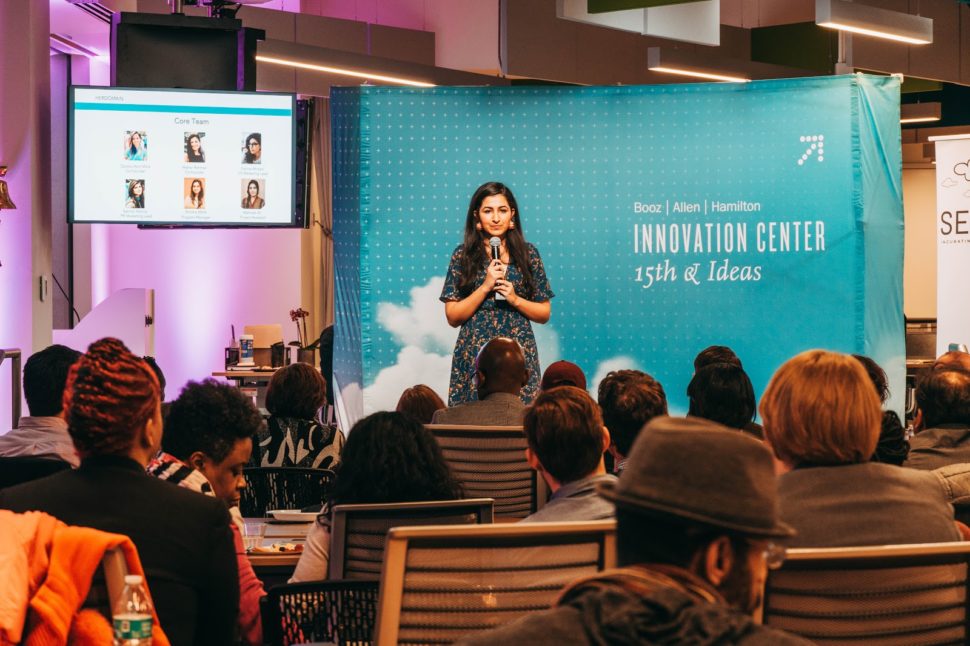 "I'm a mentor and donor who would have loved to be an entrepreneur. I am so impressed by the hustle. I have learned a lot about how to communicate in a constructive way that honors the entrepreneur's journey. It's easy to come in with an air about the advice you're giving. It's different to ponder and honor a person's experience and not having to change it. It's not my job to change people – it's my job to be a guide."
If you share Nate's passion for creating inclusive entrepreneurial ecosystems in Washington, DC and beyond, please consider signing up to mentor or pledging financial support by joining the SEED SPOT 500, a committed group of supporters, mentors, and SEED SPOT alumni that contribute $500 annually to support entrepreneurs who are solving social problems.