By: Bianca Buliga, Senior Marketing Manager
Disrupting industries from public health to financial literacy, meet the newest cohort of 11 ventures accepted into the Spring 2020 Impact Accelerator in Washington, DC!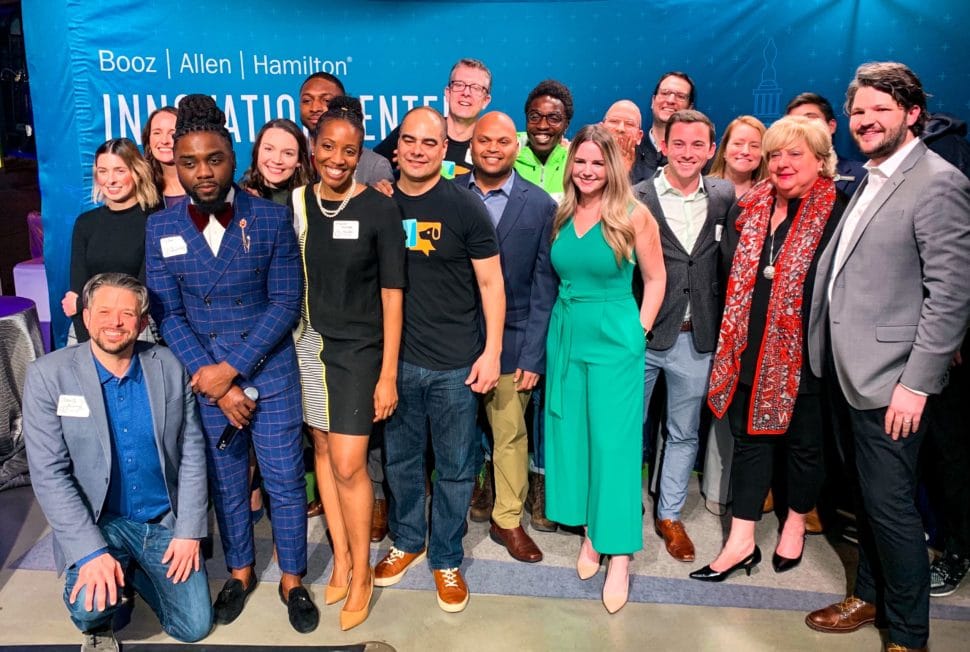 SEED SPOT kicked off its Spring 2020 Impact Accelerator on January 31st at the Booz Allen Hamilton Innovation Center. This program is designed specifically for entrepreneurs able to demonstrate traction that are preparing for fundraising and scale. In partnership with Booz Allen, weekly sessions will guide ventures through SEED SPOT's proprietary social impact curriculum and be supported by content experts, experienced mentors, and peers to make meaningful and scalable impact in DC and beyond.
Throughout the program, entrepreneurs will refine their pitches at three separate Venture Thursday events which will be open to the public. Venture Thursdays will take place on February 13th, February 27th, and March 12th. The Impact Accelerator will culminate with Demo Day hosted at the Woolly Mammoth Theatre Company on Tuesday, April 14th, where ventures will pitch to a community audience and win prizes.
Meet the Ventures!
Sarah Sandelius is the founder of The Ability Challenge, a venture working to redefine improvement in special education and elevate outcomes for students with diverse learning needs. By connecting data with outcomes, schools are empowered to develop personalized improvement plans, track progress, and make informed programming decisions that benefit all students.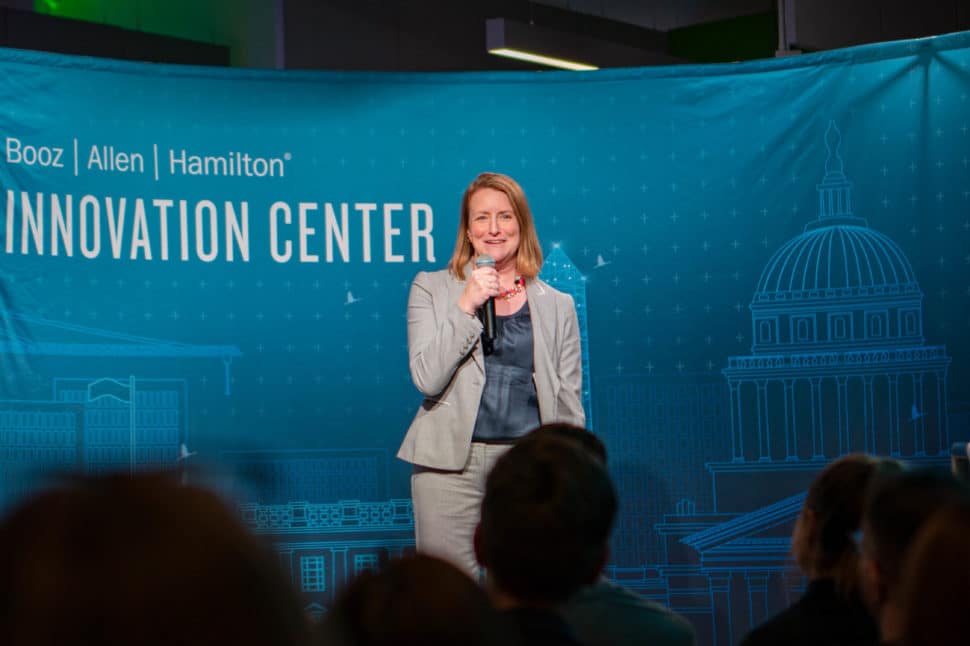 Jamie Bowerman is the inventor of bowerbags, a venture that creates essential combinations of travel kits that provide innovative carrying solutions for military personnel, medics and first responders.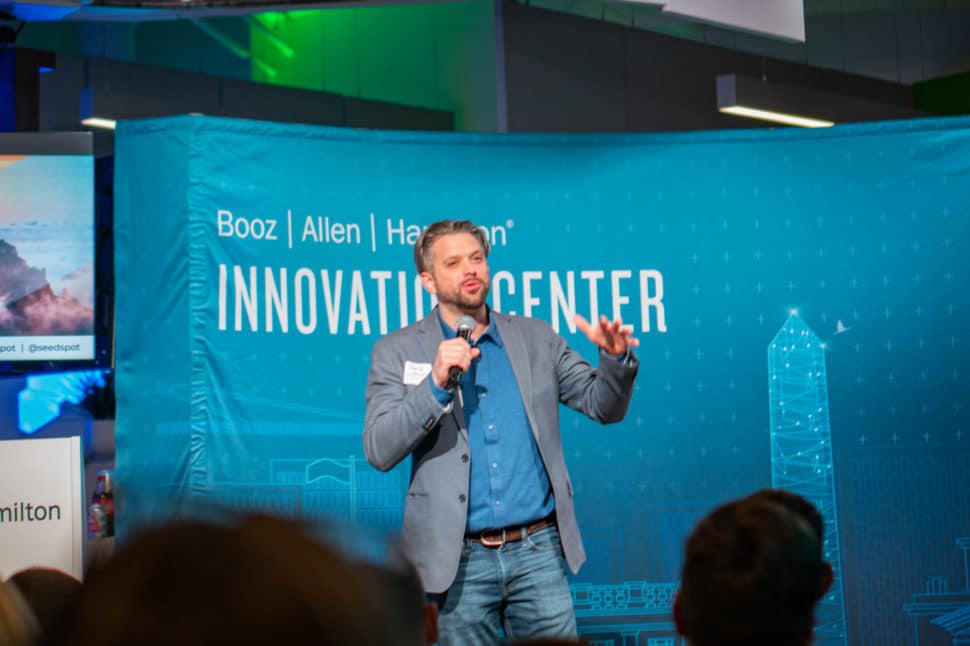 Audrey Henson is the founder of College to Congress, a nonpartisan nonprofit organization, to create a more inclusive and effective Congress by empowering the next generation of public servants.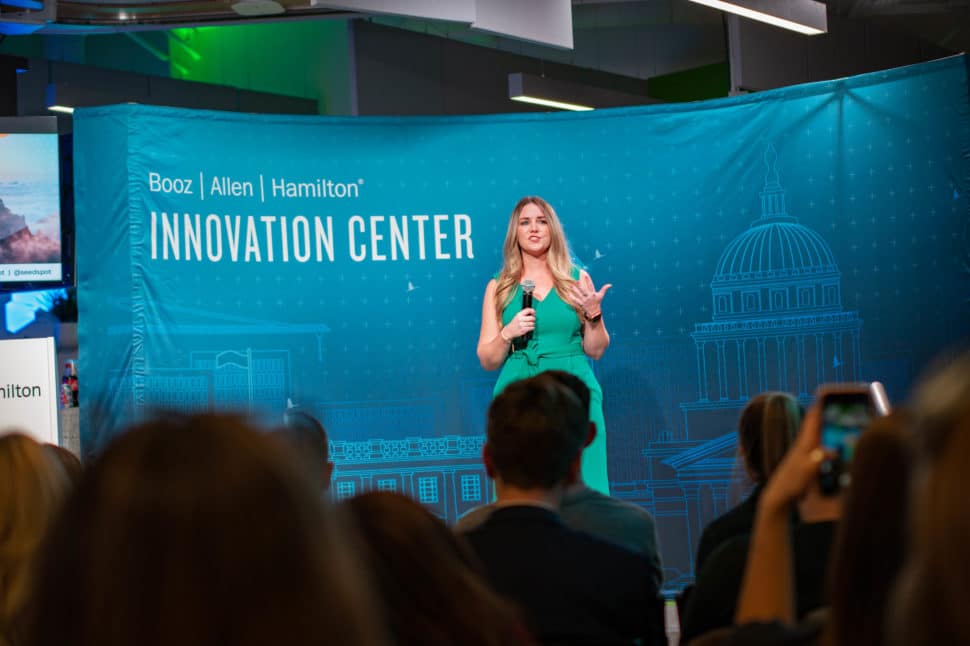 Vishal Chintawar and Timothy Guinan have teamed up to create Givhero, Inc., an innovative social wellness platform that leverages causes employees care about to increase engagement in healthy activities, increase productivity, and reduce costs. With Givhero, employers provide meaningful motivation by sponsoring employees' health goals and rewarding their achievements, through donations to their favorite charity. Employee wellness, social wellness, and community wellness!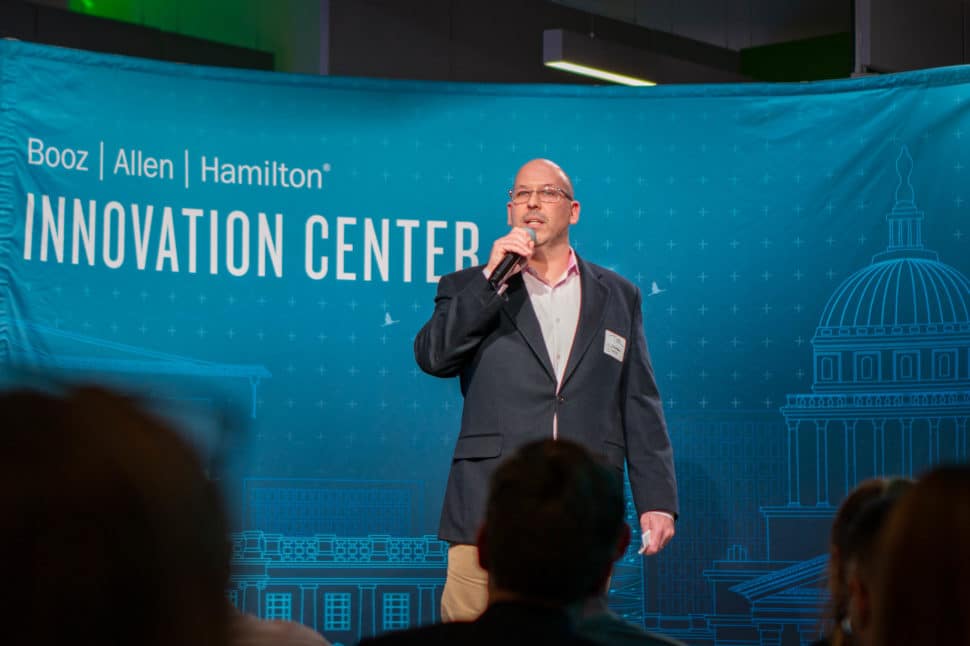 Charlene Fadirepo is the founder of Guidefi, a web platform that connects millennials with credible vetted financial advisors including financial planners, credit/debt specialists, estate attorneys, small business attorneys, insurance agents, tax accountants, real estate agents and wealth managers.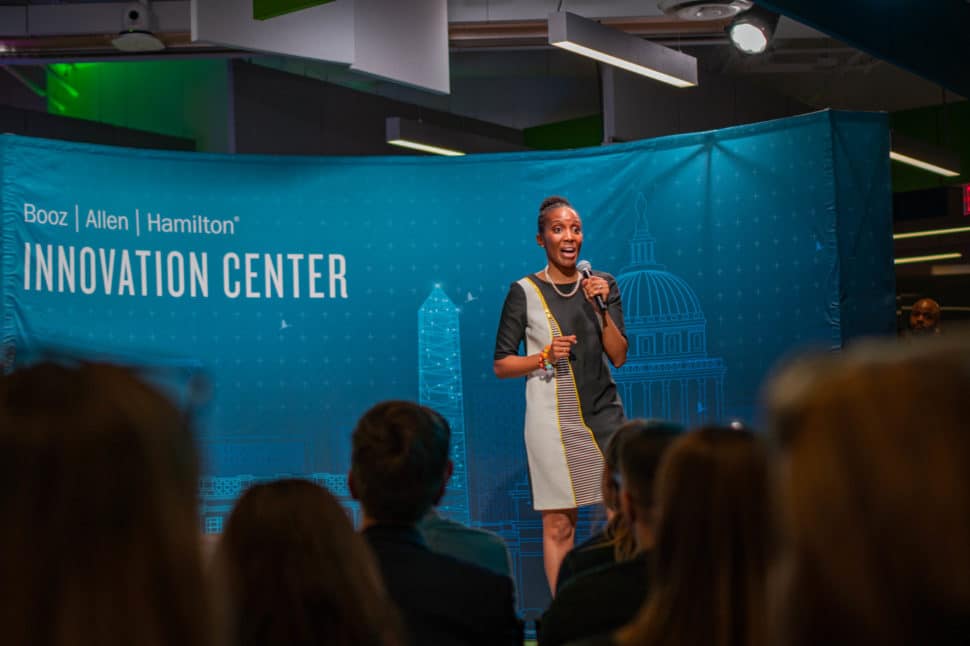 Just Results saw that too many projects in global development over the last 75 years have been wasteful and ineffective. Alex Macdonald and Hamza Mighri are combating this by working directly with governments and business leaders in the areas of investment climate, agriculture, and youth employment to deliver results-based work.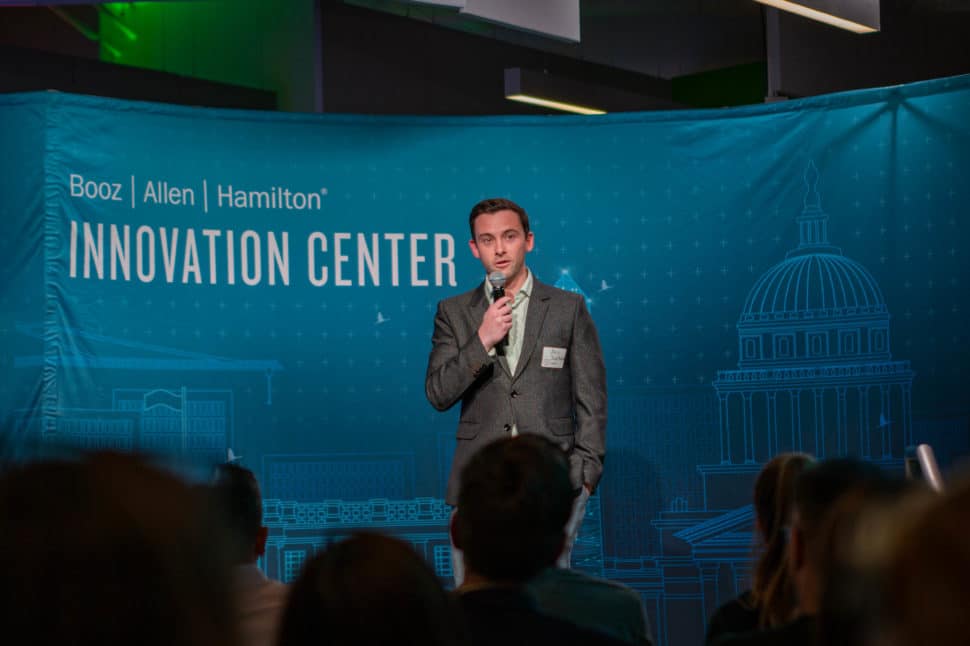 Adrienne Prentice and Cait Zogby are the co-founders of MotherNation, a support system that brings mothers together online and in their neighborhoods to empathize with each other and collectively advocate for the care that all mothers deserve.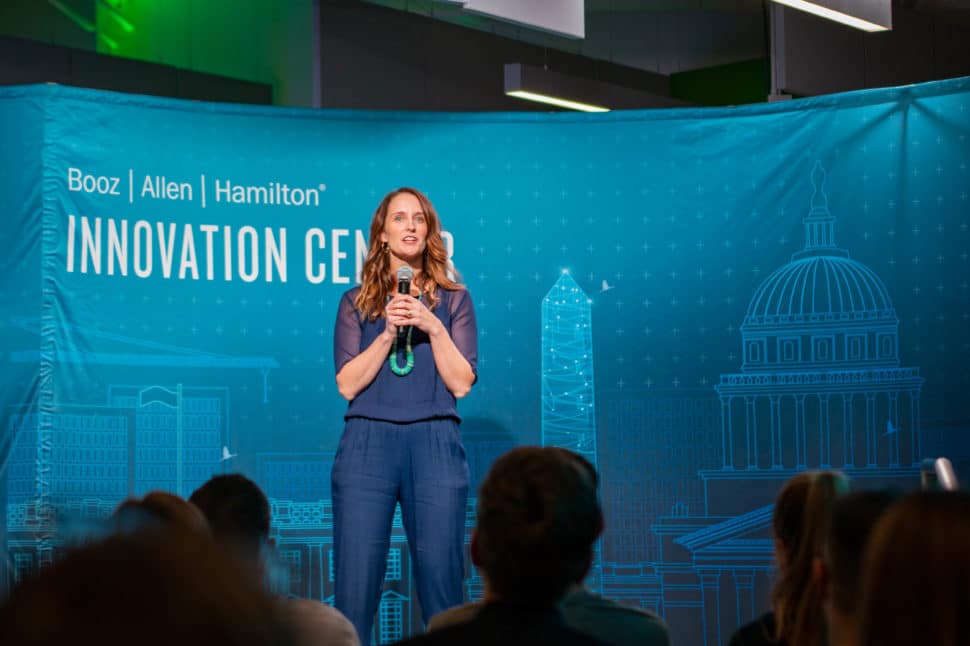 Hector Ocasio and Jason Hanny are the co-founders of Pet Connect, a one-stop shop for pet owners in need of resources and a suite of business solutions for pet businesses to promote their brands and sell their services. Pet Connect aims to reduce pet euthanasia, while also improving the economics of small-market pet businesses!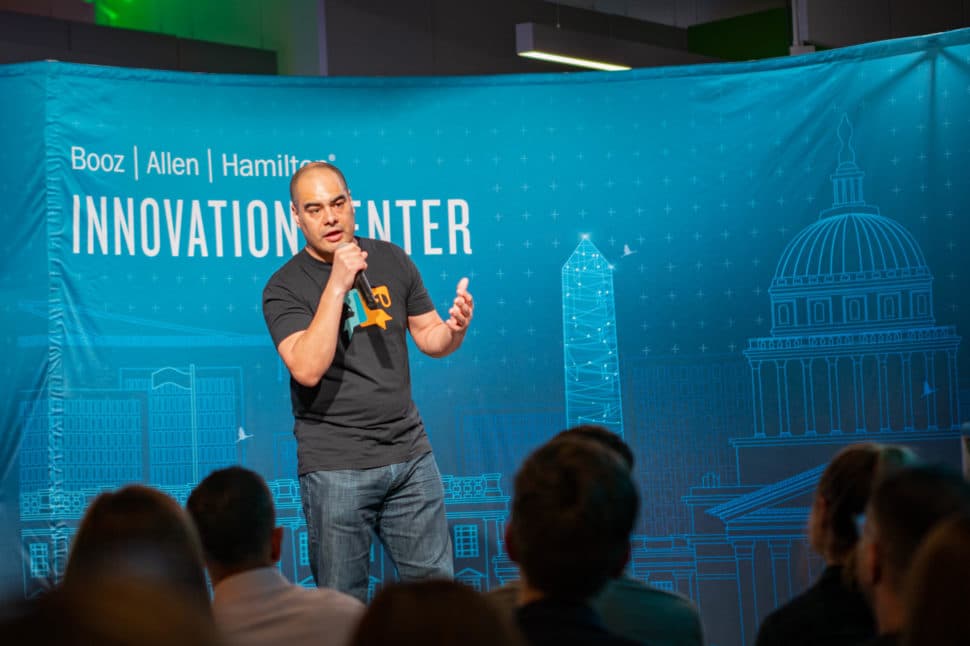 Victor Ehienulo and Madiagne Sarr are the co-founders of PLUGGED. Using innovative software, PLUGGED connects students, recruiters, and career service professionals to improve their on-campus diversity recruitment experience.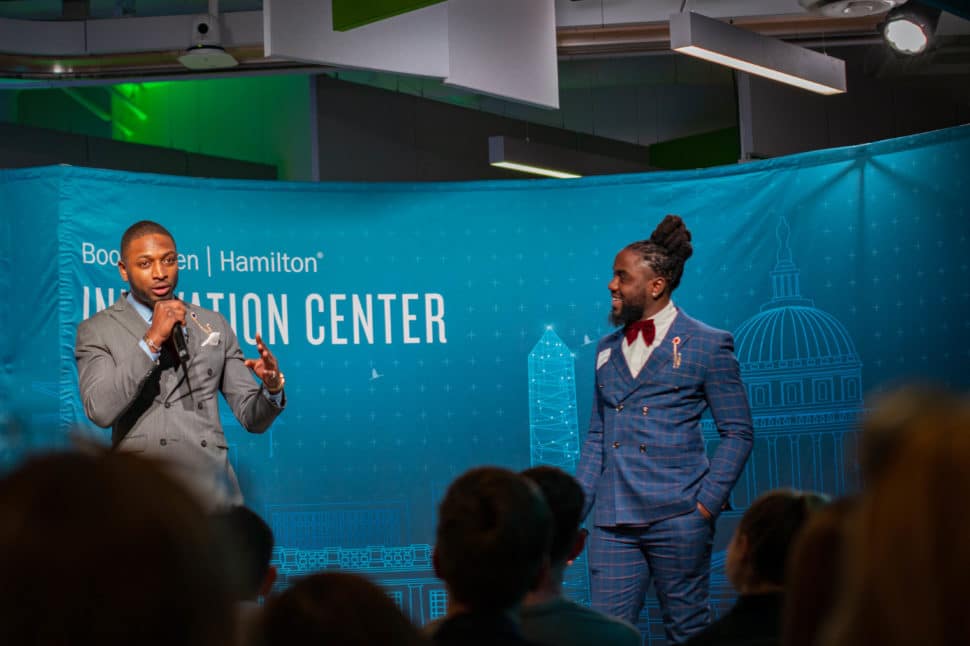 Darren Smith and Austin Auclair are on a mission to promote and preserve historic areas and independent merchants. They are doing this by working with local tourism agencies, business development organizations, and cultural institutions to host gamified tours in their app. You can sign up for one of their tours of the Capitol Riverfront here.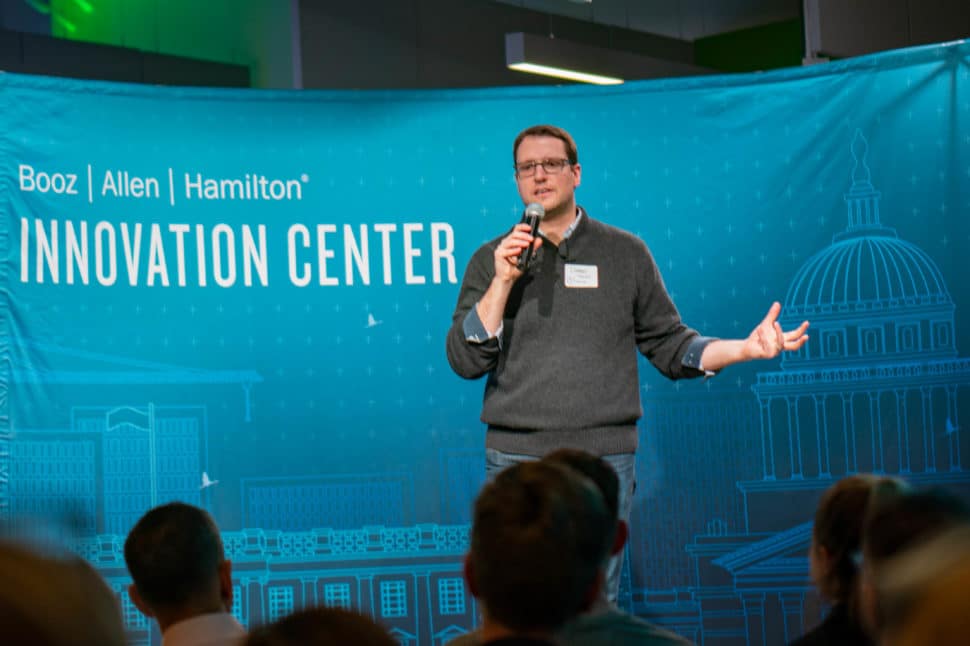 Kaveto Tjatjara and Hilkka Mlunga are the co-founders of Worldview Technology, a social enterprise building waterless toilets for people living in areas without sewage facilities. They are currently running a pilot in Namibian households to validate their product and business model!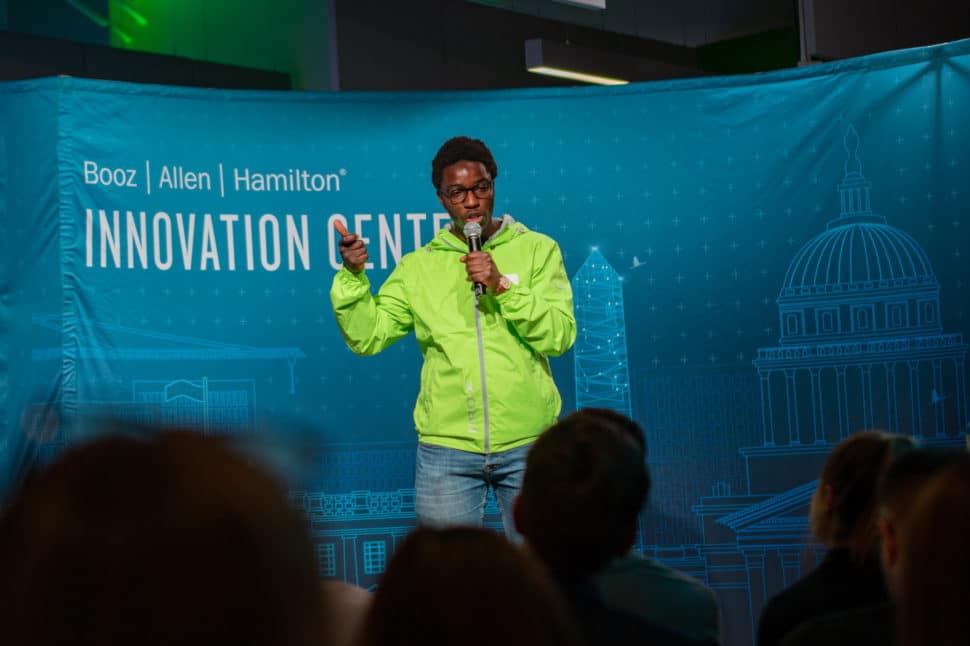 Meet the Facilitator
The entrepreneurs in this cohort will be guided by Dana Ward, SEED SPOT's DC Program Manager, who has played a critical role in overseeing program recruitment efforts and coordinating logistics, and will provide hands-on support to entrepreneurs. 
Dana has a degree in International Affairs with a minor in Economics, and has started several businesses herself. She won a pitch competition at the University of Colorado Boulder for her idea to make inexpensive ballet flats accessible to women wearing uncomfortable shoes through placement in vending machines.
She also developed social enterprise PANYA that worked with women in Cameroon to sell bags made from vibrant Cameroonian fabrics. By partnering with locals and training Cameroonian girls and women on sewing and tailoring skills, PANYA helped them achieve economic independence. Since then, Ward has worked for B Corporation ThinkImpact and managed programs for the Young African Leaders Initiative and the Fulbright Teacher Exchanges. 
"I look forward to supporting ventures across the DMV in growing their solutions and making a greater impact by equipping them with resources, potential customers, mentors, and access to experts," says Dana. "I will push each entrepreneur to scale their company faster and sustainably for long-term success, and leverage my network and experience to make that happen."
Join the ventures on their journey – mark your calendars for these upcoming opportunities to get involved: