By: C'pher Gresham, CEO of SEED SPOT
Congratulations to Shruti Gurudanti and Mayank Mishra, co-founders of televëda, for being the Software-as-a-Service (SaaS) winner at this year's Venture Madness!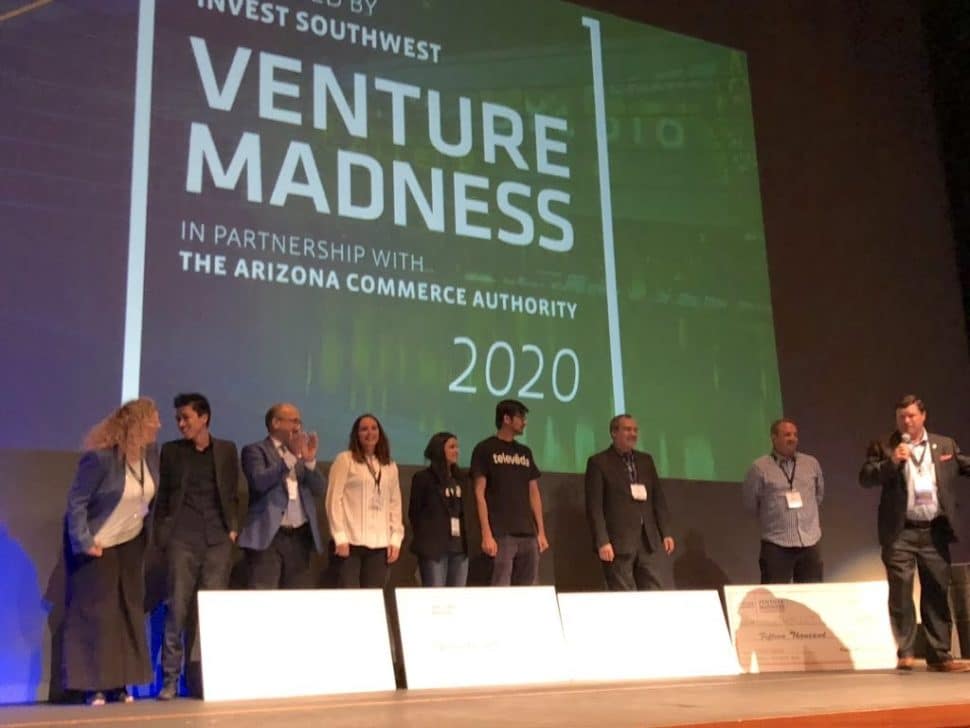 Venture Madness, presented by Invest Southwest in partnership with the Arizona Commerce Authority, is a competition that invited 27 of the Southwest's top-performing startups to Phoenix to pitch for expert feedback and funding. 
A SEED SPOT alumni venture that was selected for the Spring 2019 Impact Accelerator in Phoenix, televëda offers interactive and online classes to senior housings to help combat social isolation among older adults. In May of last year, televëda won a Fundraise Readiness Review from Canal Partners at SEED SPOT's Impact Accelerator Demo Day at the Phoenix Art Museum.
I had the chance to speak with Shruti to learn more about the great progress televëda has made since SEED SPOT's Demo Day:
C'pher Gresham (CG): What inspired you to start televëda? 
Shruti Gurudanti (SG): Over the years, it's been hard to see how my grandparents in India struggle with aging and mobility issues that make it difficult for them to leave their home or socialize. And they're not alone – roughly 25% of elderly people face loneliness and isolation. There are so many products being created that serve this "community" need for the millennial demographic, but none that can combat social isolation among the elderly; a demographic that needs it the most. That's why I felt personally motivated to co-create televëda, an online platform that sells a suite of educational wellness and gaming programs to senior living communities to help alleviate staff burden and keep residents active.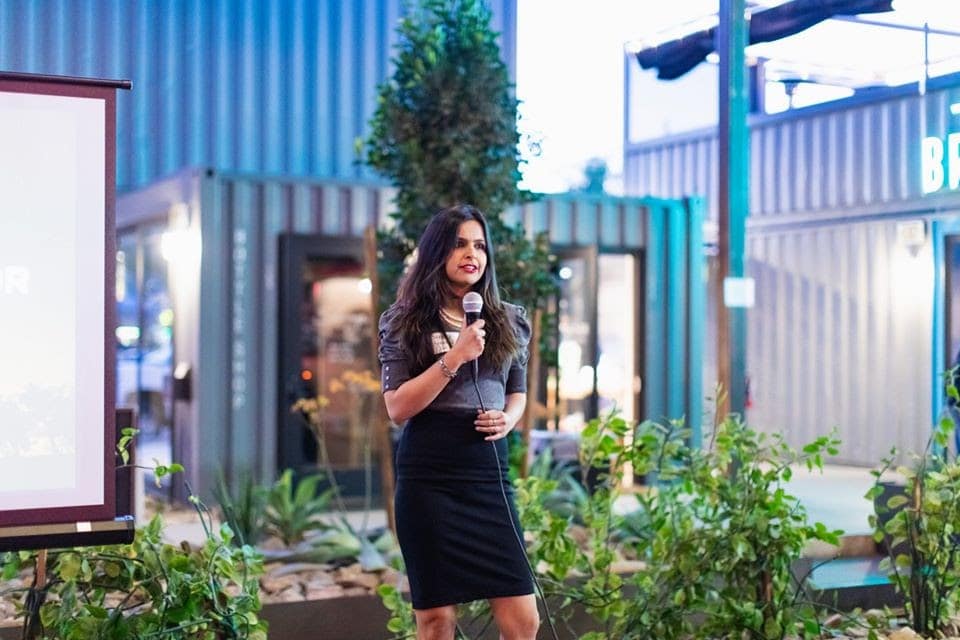 CG: Congratulations on the big win at Venture Madness! What does the win mean to you?
SG: We initially went into Venture Madness hoping to network, meet people in the angel investing and venture capital space, and gauge what investment interest there is in the aging tech space. It's a market ripe for disruption, but this is not a "sexy" product. We needed better insight on what investors would ask us. Not only did we walk away with plenty of insight — we walked away with $15,000 to put towards expanding televëda.
CG: How do you balance scaling televëda, generating profit, and creating impact? 
SG: That's a great question. Our focus has been on identifying what is a value add for our clients [senior living communities] and what is a value add for the people we impact [seniors]. What efficiency in labor costs can we achieve for the senior living communities? How can we improve the moods of aging seniors? Profitability comes naturally when you're doing something that's valuable to both. We've focused on how to add value to the people we serve and how we can impact more people.
CG: What does the future hold for televëda? 
SG: In the long run, we want to become the world's largest virtual senior center which gives people easy access to recreational programming that makes them feel connected. To make that happen, the next three years will be focused on expanding to new senior living communities across America while also maintaining high-quality programming. One of the most valuable partnerships we've formed so far is with the City of Chandler, AZ. We're talking to other cities as well to determine whether we can form a similar partnership to help keep our older adults engaged in their homes!
CG: Any tips for other founders thinking of starting a venture? 
SG: To be honest, this question stirs up a feeling of imposter syndrome. I know that I'm a capable and qualified lawyer and entrepreneur, but still feel as though everyone else knows so much more than I do. I'm learning every day and making mistakes along the way. But I will say that it's extremely important to believe in yourself and just keep going. Take advice from as many people as possible, but believe in what you're doing and focus on what you have in mind.
CG: Last question, what is one thing you wish you could tell yourself before starting televëda? 
SG: I would tell myself to stress a little less. I tend to be an impatient person but I've seen that things come together with time. Last year, all of my mentors said I should focus on collecting data and making sure the product works. I was so impatient that things were going slowly, but now I'm able to see that 2019 was a great year because we were able to gather data to more confidently prove to people that our product works.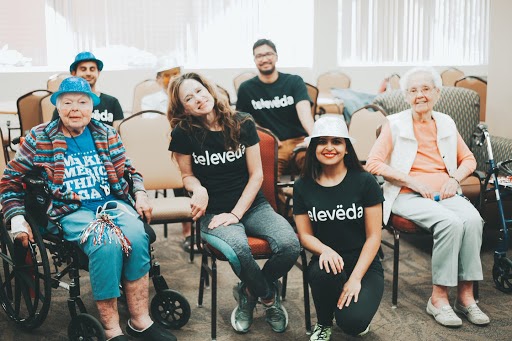 Congratulations to you, Shruti and Mayank! 
Interested in learning more about SEED SPOT programs? Register for an upcoming *virtual* Impact Entrepreneur Meet-Up to learn valuable tools that elevate your venture's success and get you connected with a larger network of entrepreneurs. Register HERE.