By: Bianca Buliga, Senior Marketing Manager
Charlene Fadirepo is the founder of Guidefi, a fintech marketplace that makes it easier for women and diverse professionals to find their ideal financial advisor. They envision a world where professionals of all income levels, ages, genders, and cultural backgrounds have access to credible trusted financial advice.
As Guidefi starts preparing for Virtual Demo Day on Tuesday, April 14th, the SEED SPOT team sat down with Charlene to learn more about this venture's journey:
What inspired you to start your venture?
I am a career banker and financial educator. As a bank regulation management consultant, I was tasked with helping Wall Street banks comply with the Dodd Frank Act, following the 2009 financial crisis. 10 years later at the Federal Reserve Board of Governors, I worked on initiatives to protect consumers and improve the safety and soundness of the banking sector. In addition, I've spent the past 10 years teaching financial education across local and national nonprofit organizations. From these experiences, I have concluded that access to credible financial information from a trusted source can be a powerful catalyst to improve financial decision-making.
Despite years of working in the financial services industry, I had a very hard time finding a financial advisor I could trust as a young professional. The search became even more difficult once I got married and had a family. The hunch that sparked Guidefi was that if finding a financial advisor was difficult for me, a finance professional, it must be extremely hard for the everyday user, especially women and diverse professionals.
Many affluent families rely on referrals from friends to find financial advisors. But many women and diverse professionals traditionally don't have the family and friend networks to provide that access. So if their friends don't use financial advisors, they won't either. In addition, the numbers of women and diverse financial advisors are so small, finding them is extremely difficult. Guidefi solves this problem by making it easy to find reputable local culturally competent financial advisors for any financial need or situation -all through its mobile application platform.
What did you hope to gain by applying to SEED SPOT's Impact Accelerator program?
I signed up for the SEED SPOT Impact Accelerator in order to receive mentorship and strategic support to expand Guidefi as a venture. I also wanted real-time feedback on the most critical aspects of my venture's structure and business model. But what I gained was that and so much more. The SSEED SPOT Impact Accelerator's fantastic staff and the close-knit community of experts, mentors, and alumni did an incredible job of providing me with the exposure, resources, feedback, and tools I needed to be successful during the program and beyond.
What's the most valuable lesson you learned during the Impact Accelerator?
When you are building a start-up venture, the ability to have access to actionable feedback and mentoring from industry experts is truly a gift. It can save you time, effort, and open doors to amazing strategic partnerships.
What does the future hold for your venture?
We look forward to the beta launch of our mobile app later this year as well as continuing to acquire users and advisors.
What is one piece of advice you have for entrepreneurs just beginning their journey?
Entrepreneurship is a marathon and not a sprint. So be prepared to put in the work, but enjoy the ride. Also plan on connecting with as many entrepreneurs as possible, as you build your company. Ideally, you will meet another founder along the way that can give you advice on tackling your current and future challenges.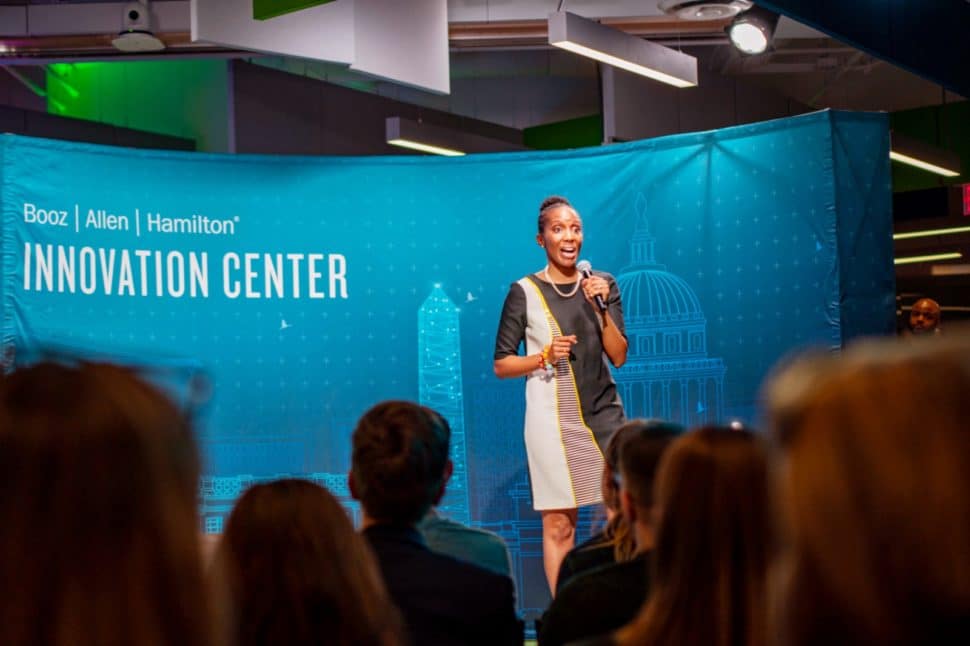 Good luck to Charlene as she gears up to compete at DC Virtual Demo Day on Tuesday, April 14th. To hear her pitch to an online audience for the opportunity to win cash prizes, please RSVP HERE.