By: Bianca Buliga, Senior Marketing Manager
Victor Ehienulo and Madiagne Sarr are the co-founders of Plugged, a SaaS platform that empowers universities with the technology to improve the way their career offices, students, and recruiters engage each other in the campus recruiting process. By doing this, they are democratizing the way opportunities are shared with diverse candidates while enabling the career offices to focus more on working with companies to strengthen the pipeline through hard/soft skills training, career exposure, and strategic initiatives.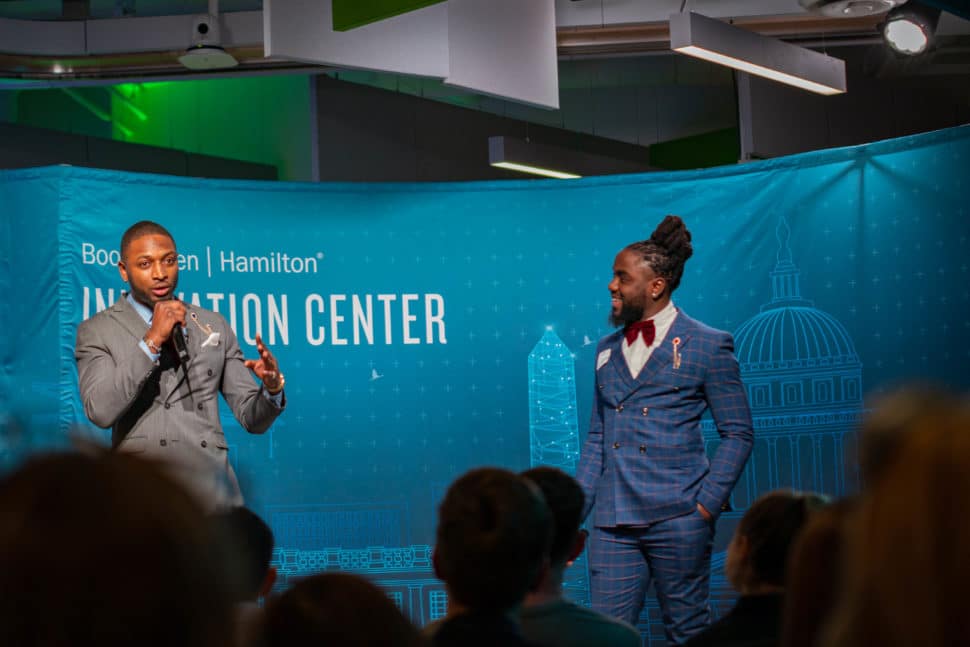 As the Plugged team starts preparing for Virtual Demo Day on Tuesday, April 14th, the SEED SPOT team sat down with Victor and Madiagne to learn more about this venture's journey:
What inspired you to start your venture?
Companies are spending millions of dollars on college recruiting, however, are not able to effectively market their opportunities and events to their target students, thus not getting an adequate return on investment (ROI) on their diversity recruiting efforts. A natural takeaway for recruiters is that it is a pipeline issue. In worst cases, this can result in companies discontinuing their recruiting programs at a target school. We experienced these problems as students at Howard University which is one of the leading Historical Black Colleges and University (HBCU). We experienced it as employees supporting the recruiting team in Fortune 500 companies and saw the indelible impact it has on the companies being diverse. We are now looking to solve the problem as entrepreneurs.
What did you hope to gain by applying to SEED SPOT's Impact Accelerator program?
We are a firm believer in an African proverb that says "if you want to go quickly go alone. If you want to go far, go together". Our hope prior to applying to the SEED SPOT Impact Accelerator was to gain a vast network and champions. The diversity recruiting problem affects everyone from a mom and pop store to SMB to nonprofits to large Fortune 500 companies. By tapping into the SEED SPOT Impact Accelerator program, we were hoping to get introductions to individuals within their network that could provide value as potential partners, clients, and/or thought leaders in our industry. We strongly believe in constructive criticism which is why a fresh perspective was something we were hoping to gain from SEED SPOT's Impact Accelerator program. This would help us to identify things that we do not know or are not considering that could help us be more effective/efficient in building the company.
What's the most valuable lesson you learned during the Impact Accelerator?
Effective storytelling and how to be a social impact-focused, high-growth startup. Not a lot of investors do impact investing because some think impact focus startups are philanthropic ventures. One of the values of being here is being able to position your startup for high growth but never losing focus on the impact. By doing this, you are embedding the impact into the core values of the company while generating revenue and scaling.
What does the future hold for your venture?
Our goal is to be the LinkedIn for diversity recruiting – a one-stop-shop for everything diversity. This includes, but is not limited to, diversity recruiting in the collegiate campuses; professional diversity recruiting, diversity & inclusion strategy consulting, etc. We want to empower companies, organizations, government entities to hire diverse talent through our platform by democratizing the way opportunities are shared with diverse talent. This is a bold and audacious goal however, we strongly believe we can accomplish this mission with the support of our partners and community. In addition, Plugged would have expanded in multiple ways: an increased level of university partnerships. In addition, we will have established diversified opportunities on the platform. This includes but is not limited to scholarships, study abroad programs, co-ops, fellowships, volunteer opportunities, freelance opportunities, and more for both students and professionals.
What is one piece of advice you have for entrepreneurs just beginning their journey?
Being a startup founder is truly a marathon and not a sprint so be ready to pivot and focus on your product. Also, find your WHY? Why is the problem so important? Why you? Your WHY would be what motivates you to get up in the morning to chase the bag after getting multiple rejections from potential clients, investors and even friends.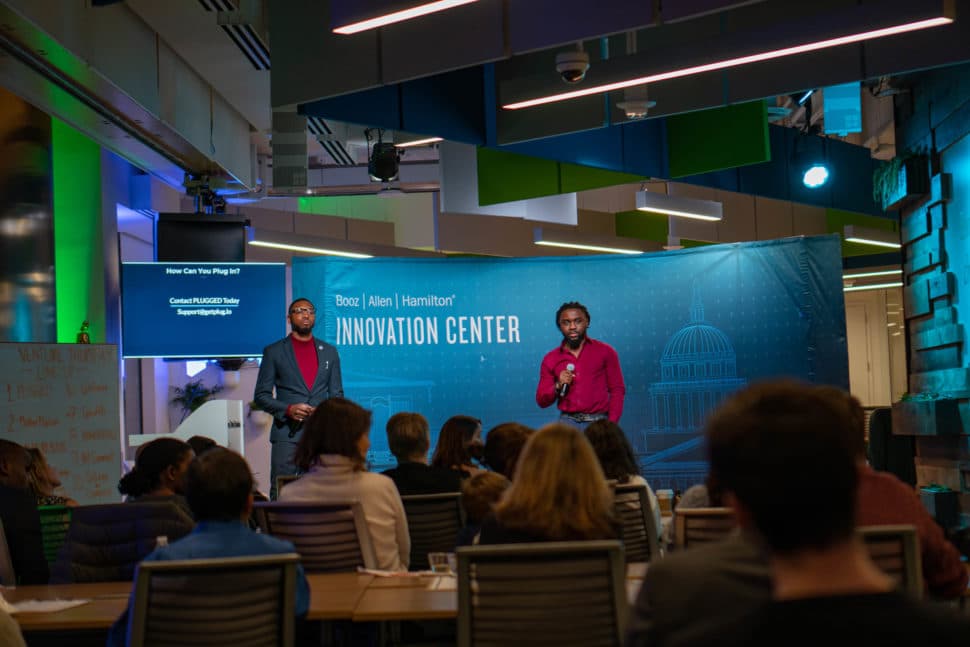 Good luck to Victor and Madiagne as they gear up to compete at DC Virtual Demo Day on Tuesday, April 14th. To hear them pitch to an online audience for the opportunity to win cash prizes, please RSVP HERE.