Hey Founders!
We've compiled resources, recordings, and recommendations from the best in the industry as part of SEED SPOT's Startup Spring Training series!
---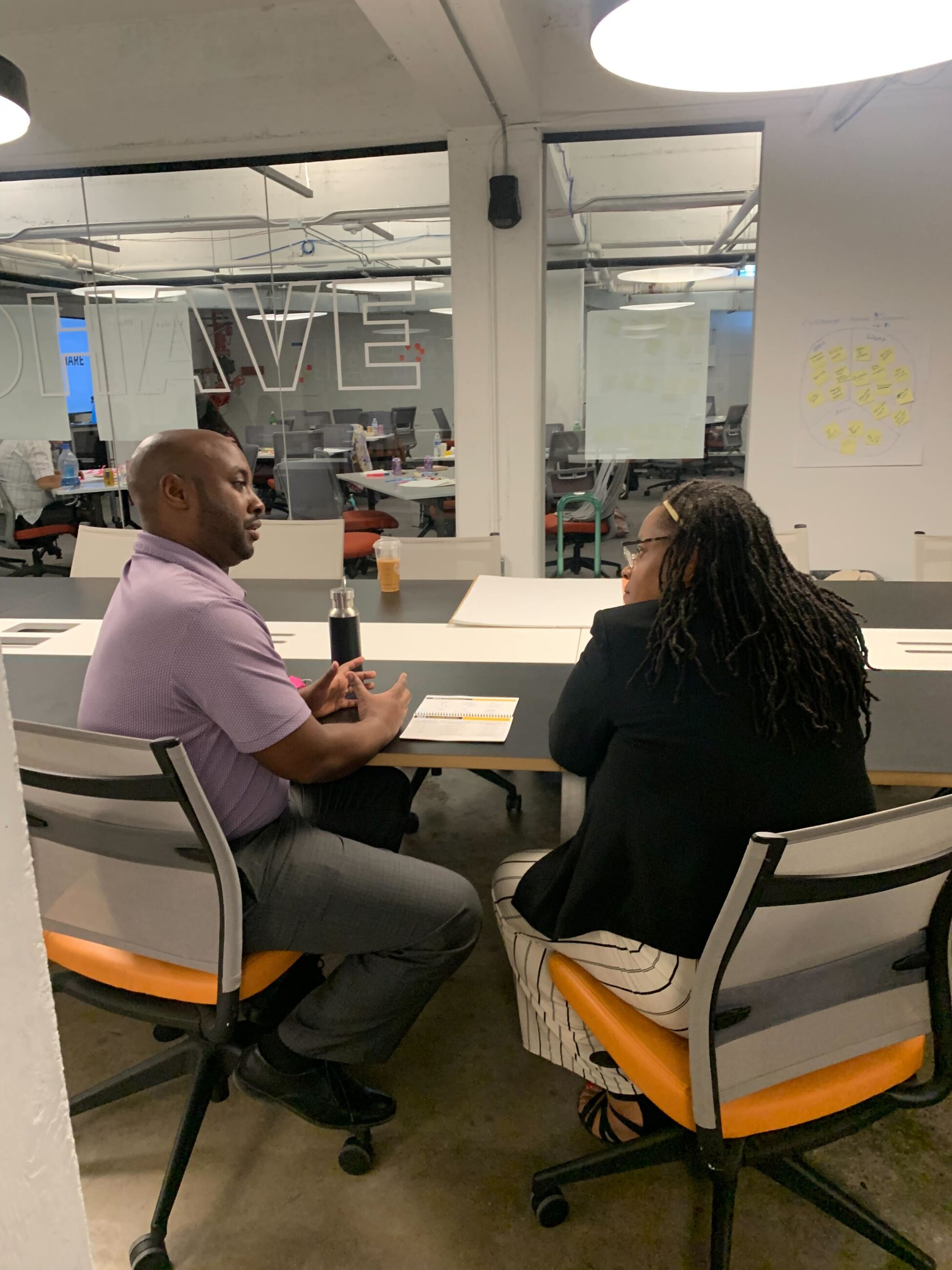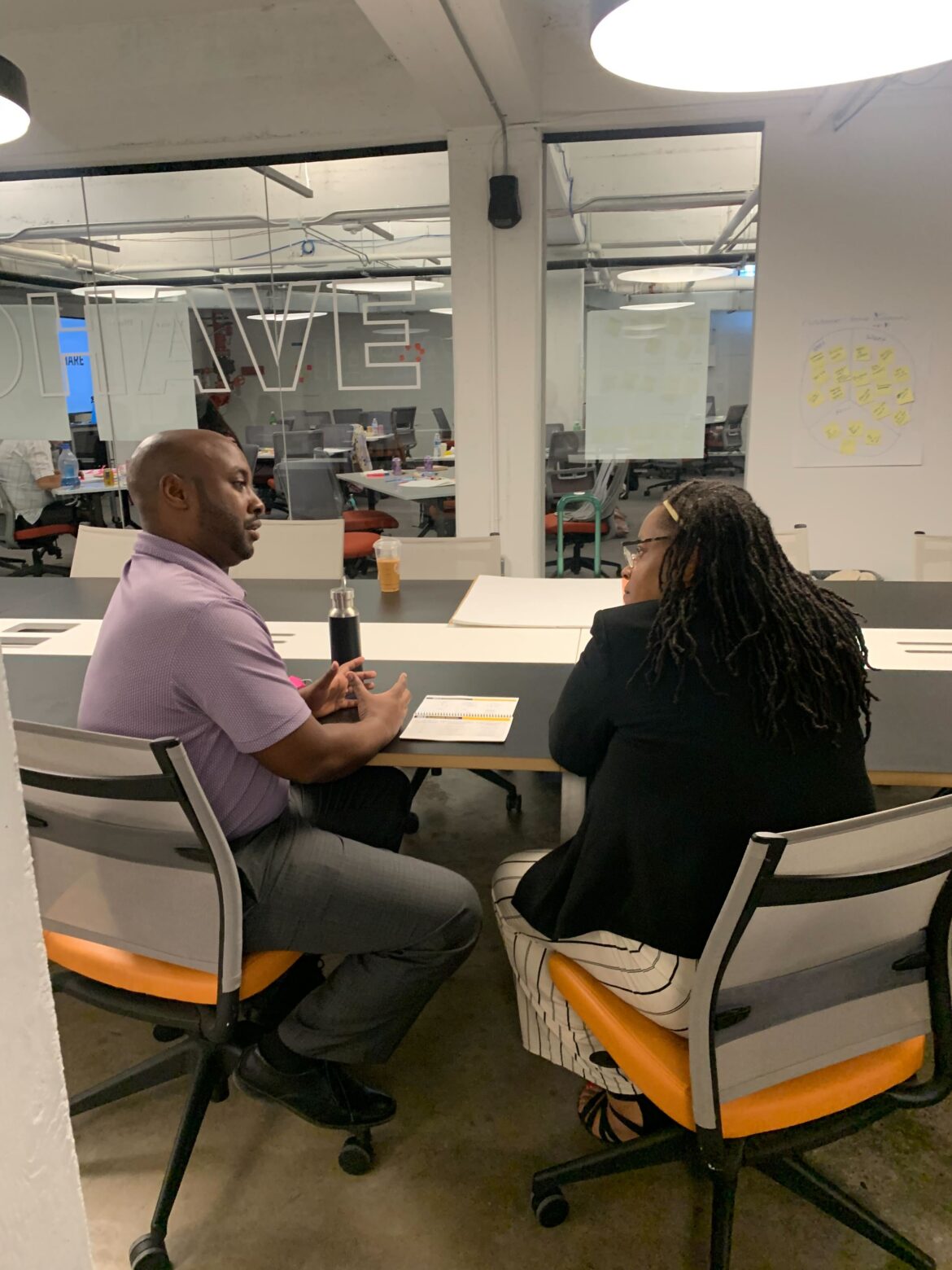 Here's what we learned in Week Three and Four:
---
Week 3:
"Business Models for Making Social Impact with SEED SPOT"
Lauren McDanell shared marketing tactics that entrepreneurs can use to close sales at her workshop! Couldn't make it or want to relive the experience? Watch the recording and download this valuable resource: the Sales Funnel Worksheet!
Lauren's advice: "Remember to showcase the incredible solutions your business provides! Share your value! Does your clothing brand use a softer fabric? Are your products more affordable? Be memorable! Give free advice on your website, offer a tip if you're at a trade show, give away free coupons, free food, the ideas are endless!"
---
"Media Strategies for Reaching Latinx Customers with Univision"
Jaime Boyd, Research Director for Univision Arizona, the number one most-trusted media network, presented a seminar on changing demographics in Phoenix and the best ways to grow a business. Watch the recording now. You will learn a lot. We did!
Jamie's Advice: "Remember: U.S. Hispanics are an economic force with $2.6 trillion purchasing power! It's nothing to take lightly. If you were to take U.S. Latinos and classify us as our own country, we would have the 8th largest GDP in the world, just behind France! Don't forget these communities."
---
"Angel Investor Training"
Erin O'Shea, Former Treasurer of GoDaddy, and Tim Kelley, Chairman and Founding Member of Canyon Angels, held a session all about the ins-and-outs of angel investing for entrepreneurs!
Catch up with the recording!
Erin and Tim's advice: "Visit https://www.angelcapitalassociation.org/! The list includes all of the angel groups in the United States, and you can download, filter, find out what types of investments are available, as well as where the groups are located. This is a good place to go, whether you are an investor or an enterprise."
---
"Becoming Remarkable"
Michael Jackson, Founder and CEO of Mya Kai Creative, held a workshop all about what it takes to stand out from the crowd.
Michael's Resource: Watch the webinar by Duane Rollins, Tools & Techniques for Building a Brand with Less than $100, here!
---
"Hustle PHX Grind Clinic: Content Creation Across All Social Media Channels"
A big thanks goes out to every attendee of Hustle PHX's event on tips from an expert marketer about what to post on your business's social media accounts!
SEED SPOT's Resource: The fun doesn't stop there! For another fun webinar recording, click here for the session, The Ancient Formula To Craft Successful Paid Campaigns That Don't Break The Bank!
---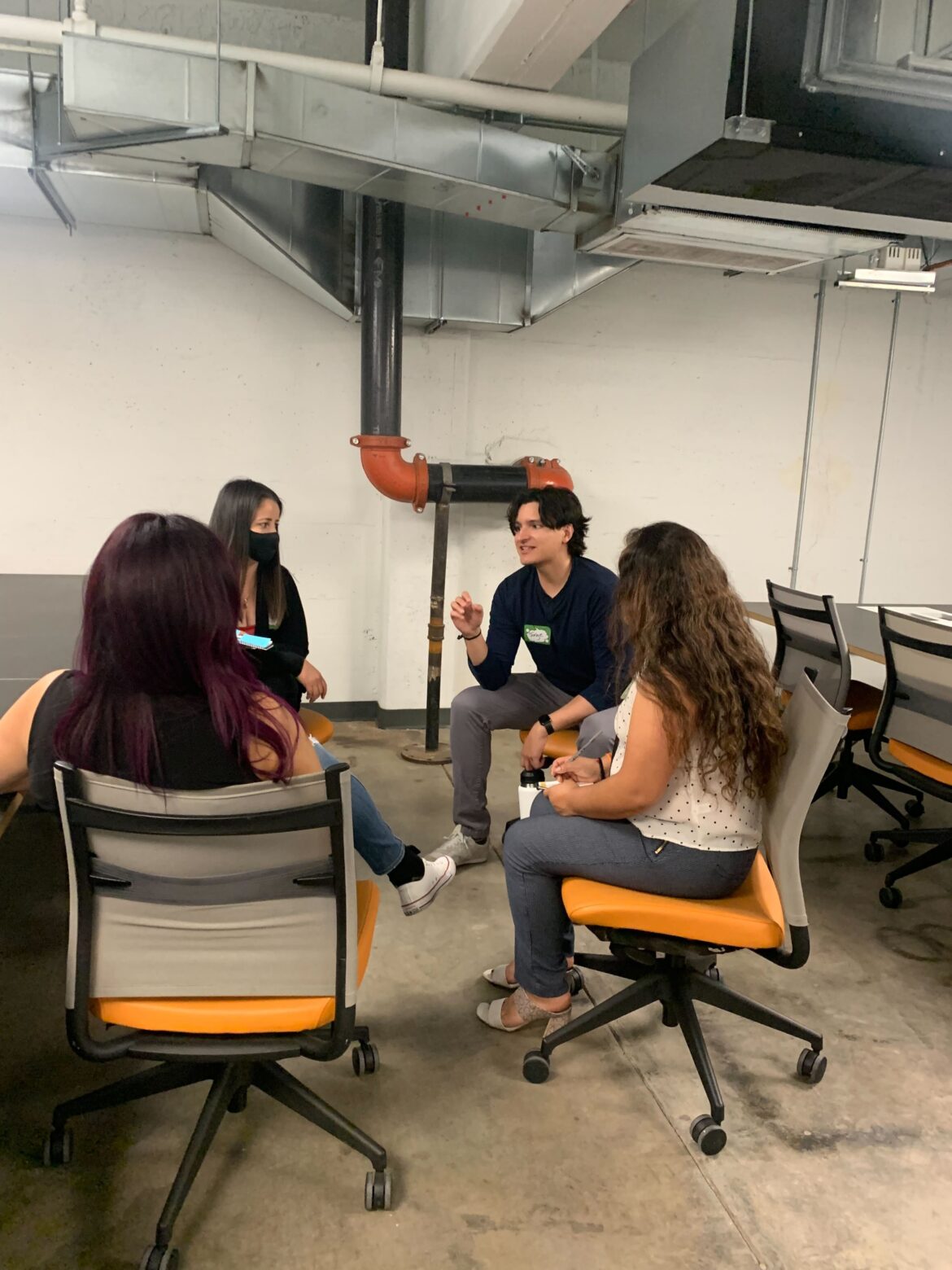 Week 4:
"Getting Started with Financial Projections"
An interactive workshop (complete with a guided tour through a free financial model template) led by Erin O'Shea helped entrepreneurs gain confidence and learn strategies to manage finances without fear. One participant shared that this session was the most useful workshop of the series for them so far, so check out the recording if you missed it!
Erin's advice: "Don't worry if you're not a 'math person;' financial modeling is not not about the math, it's about the information you can get from the math, like whether you can afford to rent a space or hire employees. Anyone can do this!"
---
"Set Your Business Up for Success: Legal Tips from a Business Attorney"
Lauren Morgan shared legal advice and considerations for entrepreneurs in this interactive, conversational session. Typically a daunting subject, startup attorney Lauren made the topic both manageable and interesting! Watch the recording, which includes a ton of practical Q&A between Lauren and the crowd.
Lauren's advice: "Having a basic understanding of small business and startup legal practices can help you creatively protect your business at each stage of its development."
Stay in touch with Lauren Morgan and her AZ-based firm, Activated Law. And, stay tuned after Startup Spring Training for another chance to learn from Lauren! She was so kind as to offer another session in the future; more info to come.
---
"Business Growth Loans from $5k-$100k, 1% & No Origination Fees: Sound too Good to be True?"
Gabriel Gasca provided an in-depth discussion of the new Maricopa County Small Business Resilience Program, which includes loans from Prestamos CDFI and Maricopa County, including:
Overview of the Maricopa Resilience Program
Loan program eligibility & documentation readiness
Business Coaching – 5 hours pro-bono
Loan readiness – 3 C's, financials and documentation vital to a business and potential lenders
Looking for low-interest capital to grow your business? Check out the Maricopa County Small Business Resilience Program and schedule a time to speak with a loan specialist from Startup Spring Training sponsor Prestamos CPLC.
---
"Business Support & 0%-Interest Kiva Loans from BBB Serving the Pacific Southwest"
In this session, Jose Anca (Capital Access Manager) and Luke Amargo (Entrepreneur Programs Manager) from BBB outlined a host of opportunities and support programs that BBB offers entrepreneurs throughout the state of Arizona, including access to 0%-interest loans through the Phoenix Kiva Hub.

Watch the recording to learn more about the following programs, and more!
Apply for a Kiva Loan through the Phoenix Kiva Hub to boost your businesses and find affordable small business loans designed for early-stage businesses like yours.
ignite sparked by BBB is a modern co-working space designed for both entrepreneurs and small business owners building better businesses and nonprofit organizations.
Empower by GoDaddy delivers education to Main St. entrepreneurs who want to ignite their venture. This 8-week program is a premier Main St. Accelerator and only accepts a limited number of applicants per cohort. Apply now!
BBB Blueprint is an online incubation program dedicated to helping entrepreneurs develop their businesses. From ideation to activation, the courses will guide users through all the steps necessary to launch a successful business.
Jose Anca and his team are excited to help you through the Kiva loan application process step-by-step, including coaching and tips for success — connect with them!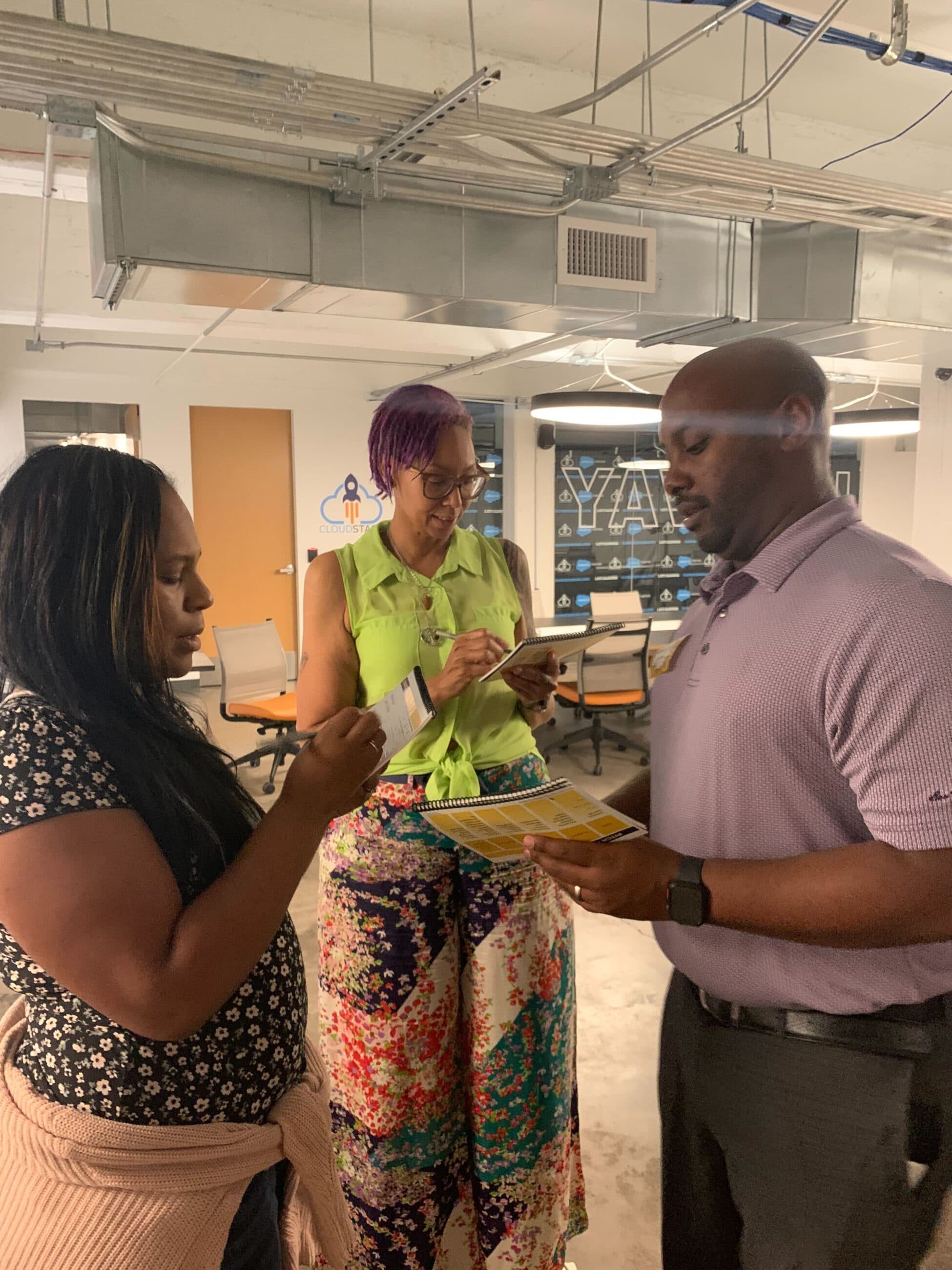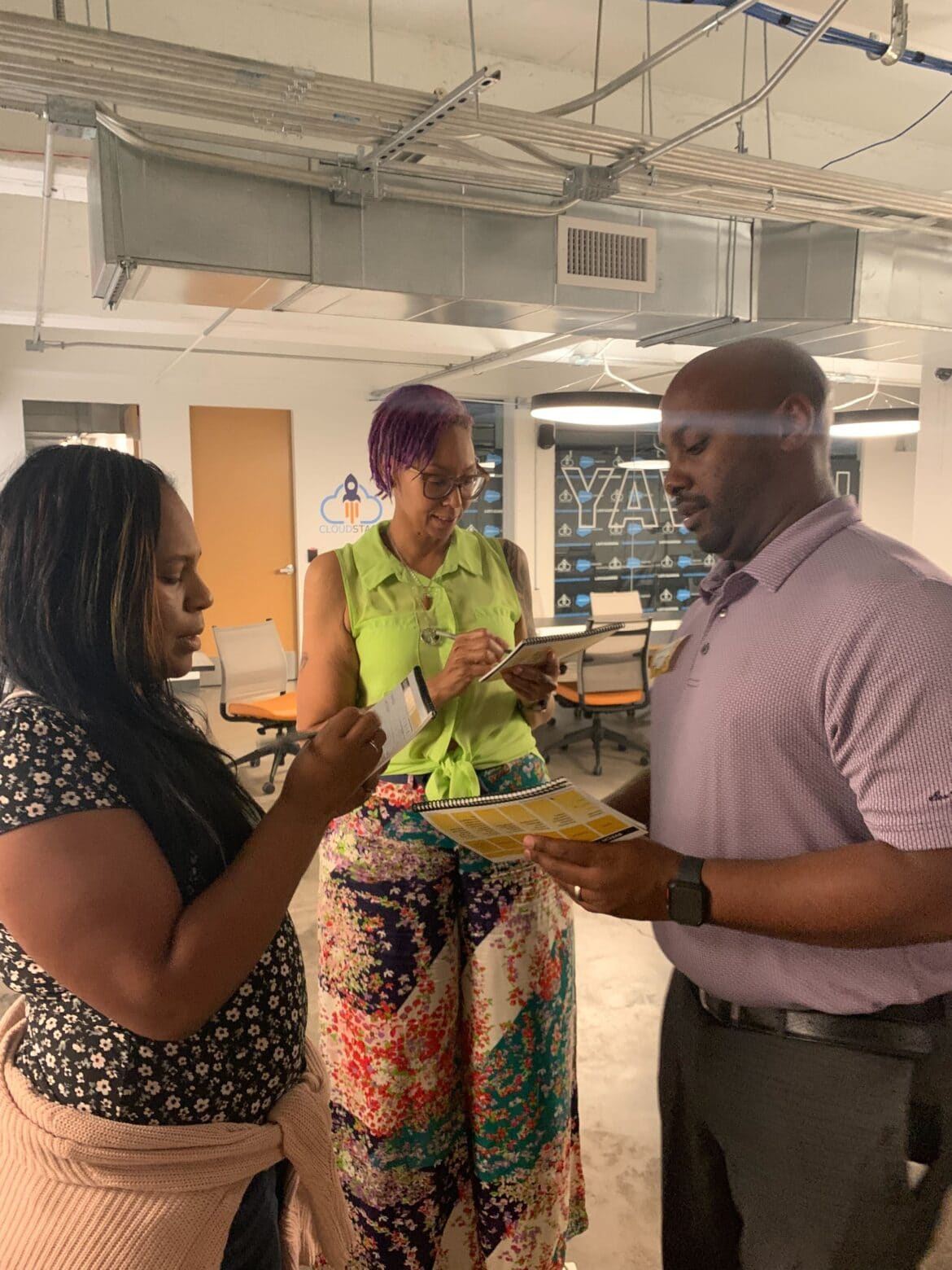 ---
"Business Model Canvas and Your Value Proposition"
Entrepreneurs met with Monet Tam (Senior Associate) and Kiran Ramakumar (Executive Director) of AZ Microcredit Initiative to learn more about building a business plan and delivering value to customers. Watch the recording and review the slides!
Monet and Kiran's advice: "A business model outlines how your business works, what you offer, and how you make money. If the business is a machine, the elements of the business model are the gears that make your business machine function."

Resources: Click here for access to the Business Model Canvas and Value Proposition Canvas tools that Monet and Kiran outlined.
---
"Hustle PHX Grind Clinic: Creating Content Calendars/Reports"
In this third workshop of three on social media, Phoenix-based OH! Partners marketing agency (in partnership with Hustle PHX) shared examples, advice, and instructions for how to create content calendars and reports.
While we don't have a recording to share from the session, we think you'll like this YouTube tutorial with tips and a step-by-step guide for creating a social media content calendar!
Check out an upcoming Hustle PHX program to continue growing your venture:

The Hustle PHX 101 program covers introductory-level content of how to start and grow a business.
The Hustle PHX 202 program builds on this foundation through mentorship and expanded networking opportunities.
The Hustle PHX 303 program provides a comprehensive accelerator for experienced entrepreneurs ready to take their businesses to the next level.

Follow Hustle PHX on Eventbrite to hear about upcoming Grind Clinics and events throughout the year.
---
"Business Registration Types and Non-Profit Guide"
LLC, C-Corp, 501(c)(3), and…R2-D2?! 🤖
It's easy to get confused and overwhelmed when considering business formation types and the business registration process!
Never fear! In this session Morgan Pearson and Nicole Harris from AZ Microcredit Initiative shared information about types of businesses and the steps involved in registering yours. They also touched on how nonprofits can become 501(c)(3) organizations and remain compliant. Watch the recording by using this passcode: 0kkJj=.9
---
Let's hit the ground running with your venture!
The key to running a startup is to keep thinking like an entrepreneur, even if you come to a hurdle.
As these industry leaders share their expertise, they give you the opportunity to learn from their experiences.
We hope you enjoyed the second installment of SEED SPOT's three-part series reporting on its very first Startup Spring Training event series. For more information on fast-tracking your business growth, visit Part 1 and Part 3 of this collection!
If you're looking for one-on-one assistance with your business, take a look at SEED SPOT's other programs, such as the Impact Accelerator or 2-Day Launch Camp – programs designed specifically for early-stage entrepreneurs (that's you!!!)!

More questions? We've got you! Email us at connect@seedspot.org.