Voting is open from May 20th through May 23rd! Visit www.seedspotdemoday.com to participate.
Get ready to get inspired! It's DEMO DAY!
How does it work? This year, Demo Day is an entirely virtual, asynchronous event that features the venture pitches of SEED SPOT alumni companies. Their pitches will go live online on May 19th, followed by a voting period from May 20-23rd.
Winners of the audience-voted prize, the #GrowTheGood award and the Most Promising Social Innovation prize will be announced on May 24th!
Demo Day 2022 is generously sponsored by Booz Allen Hamilton and Shulman Rogers.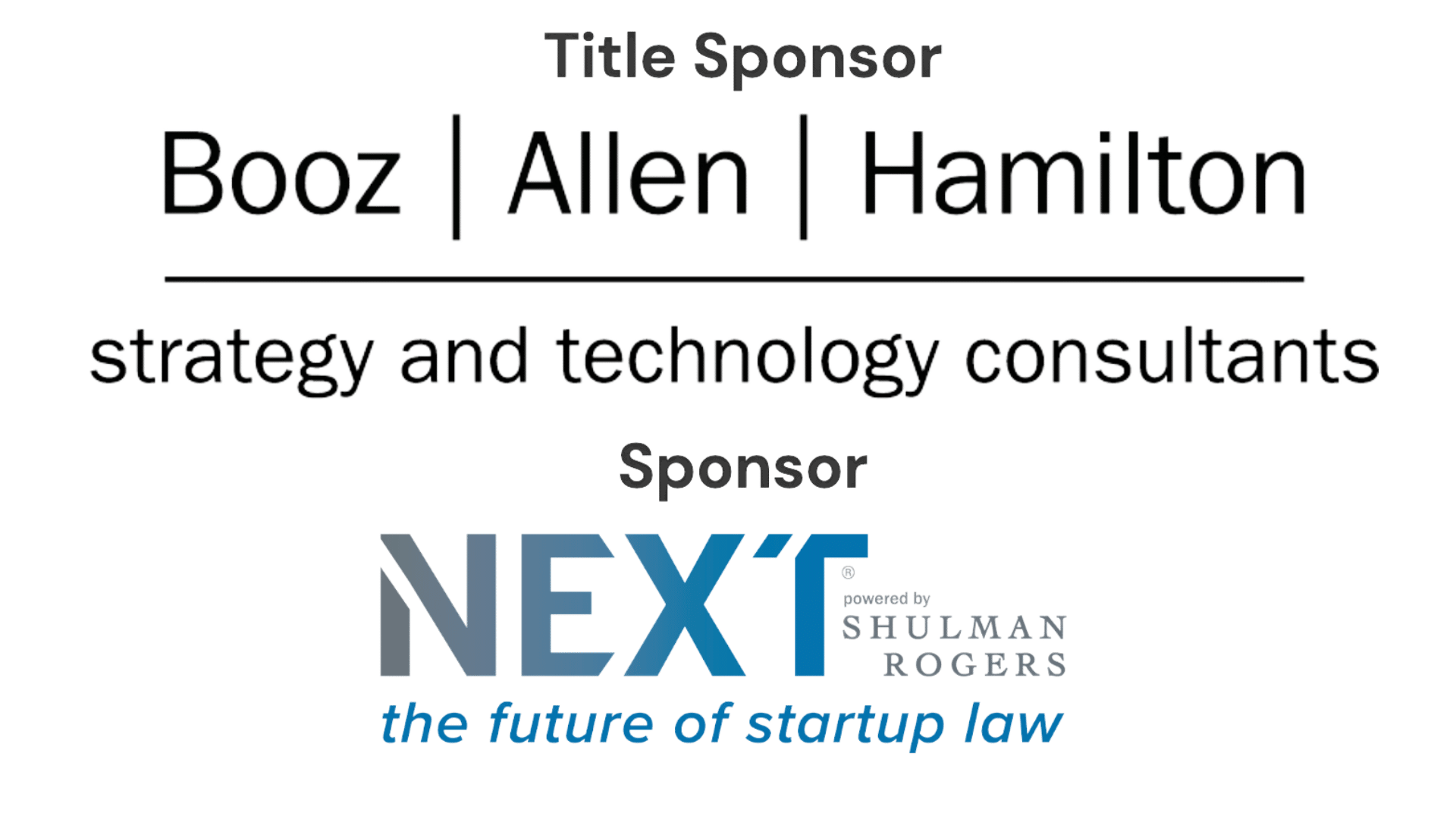 Let's meet this year's ventures!
---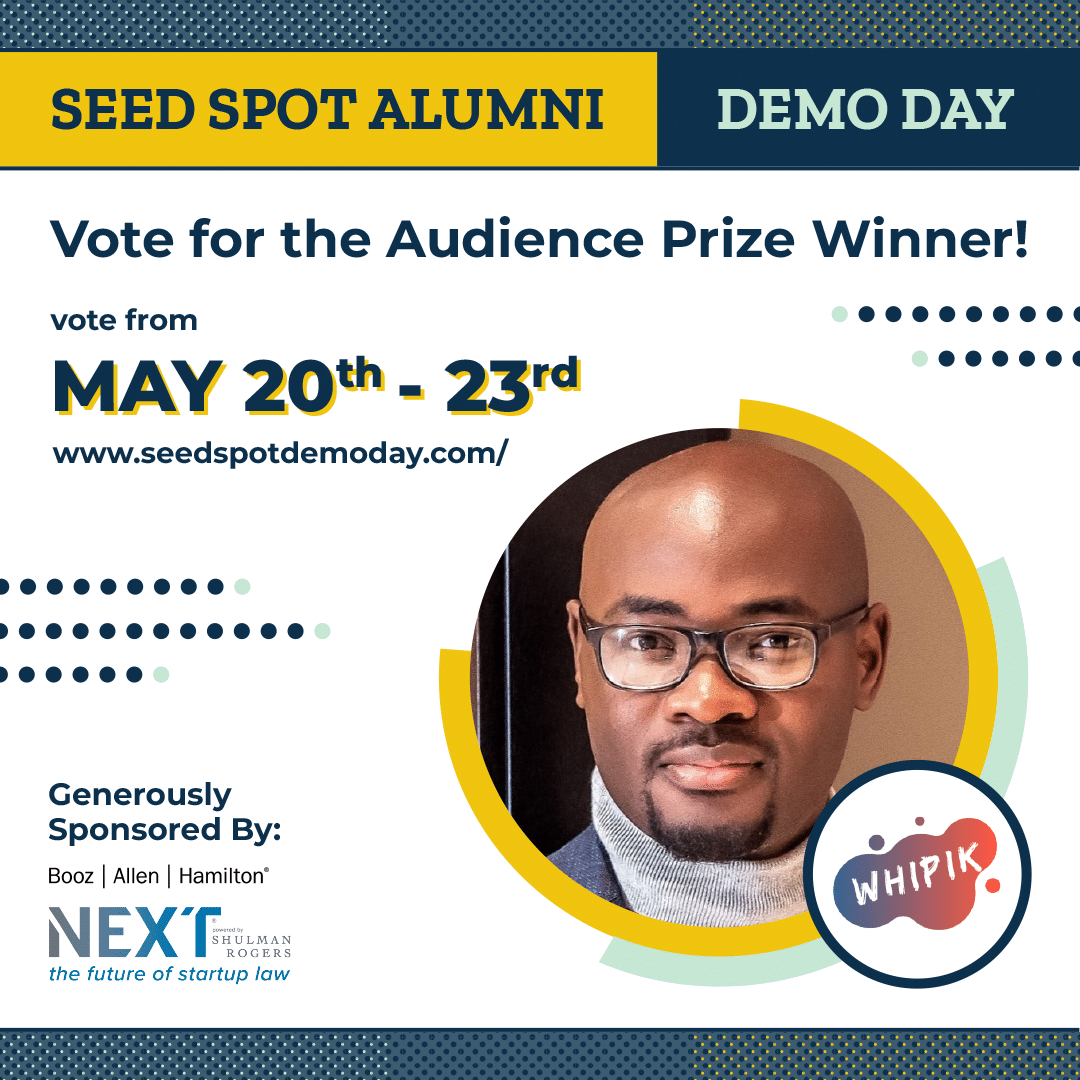 ---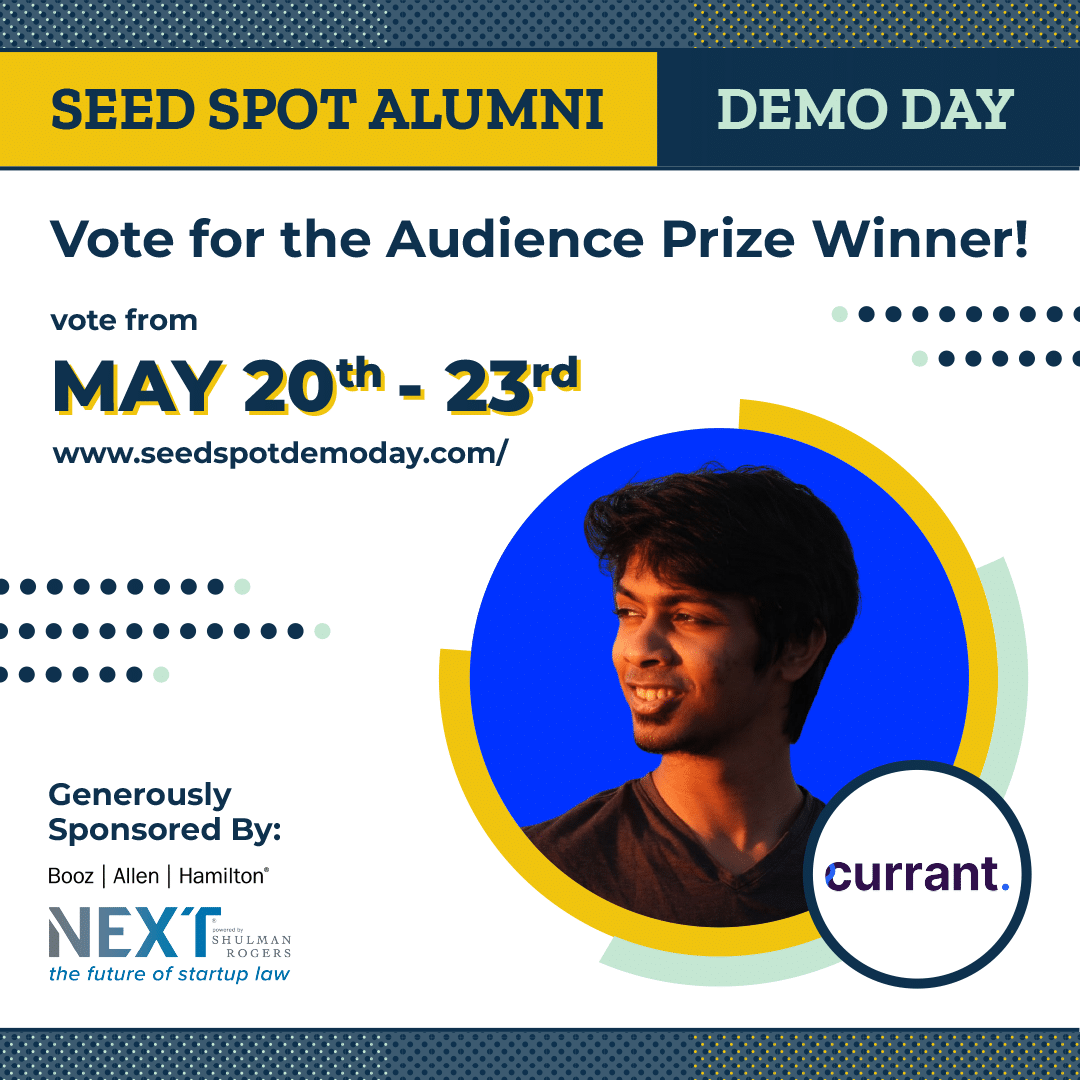 ---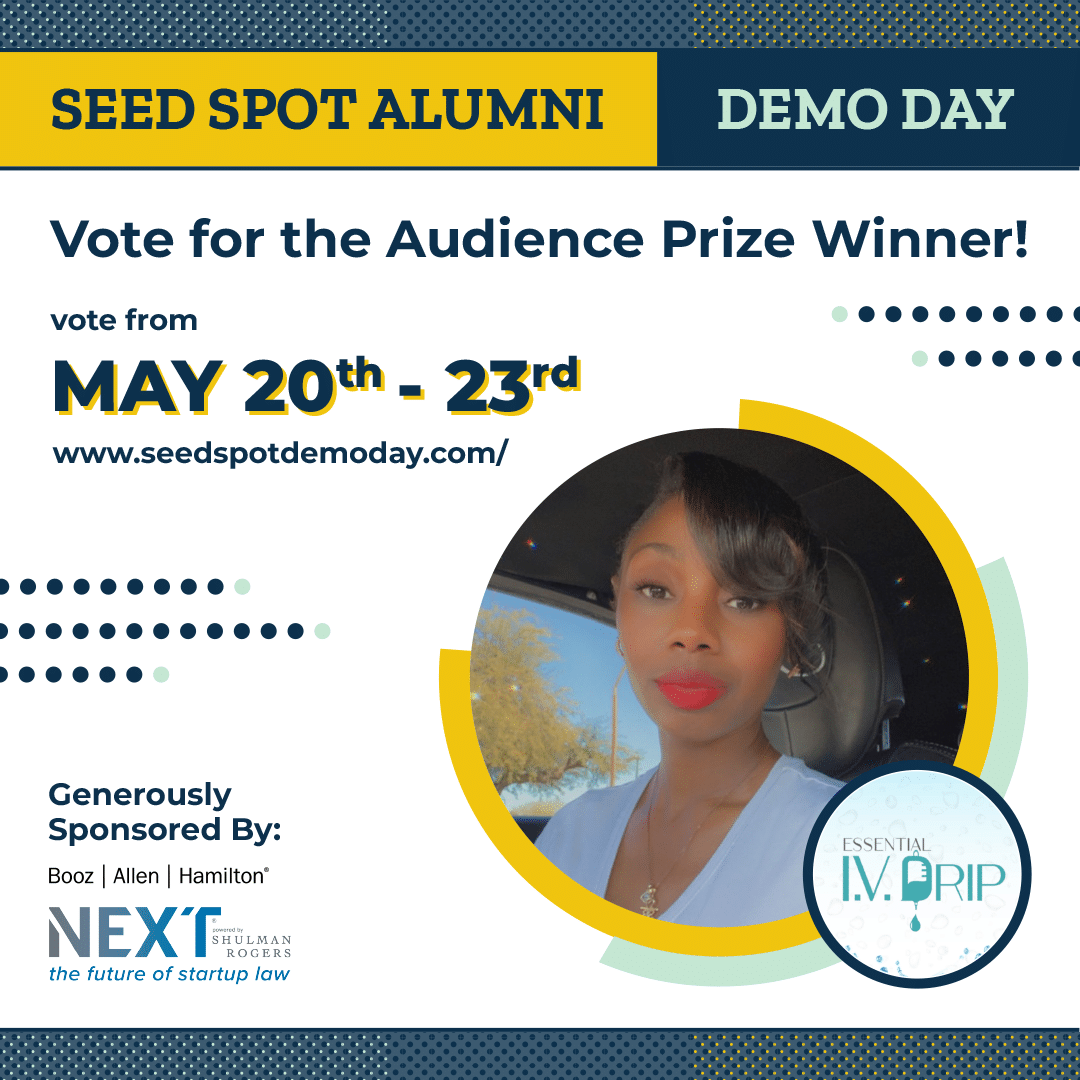 ---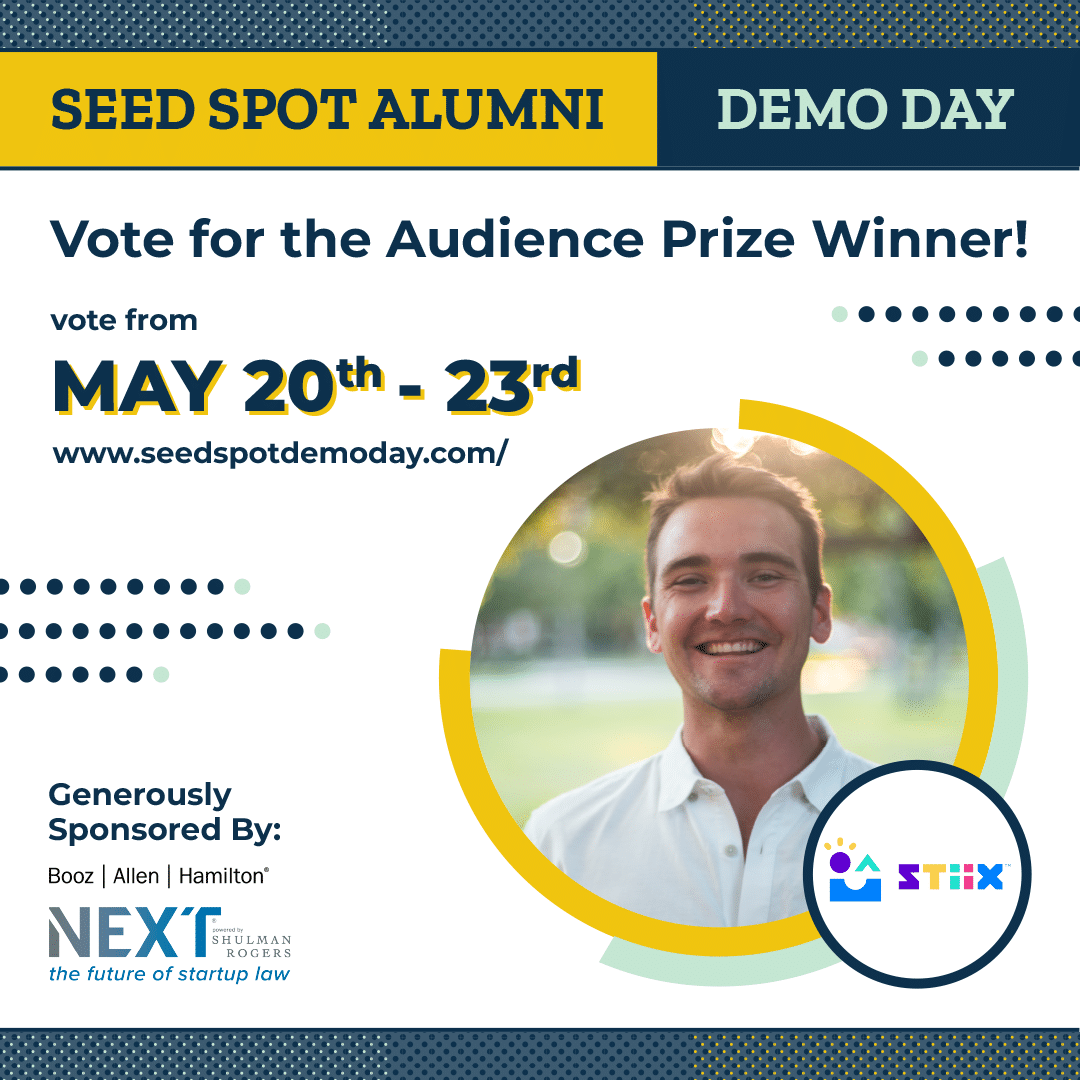 ---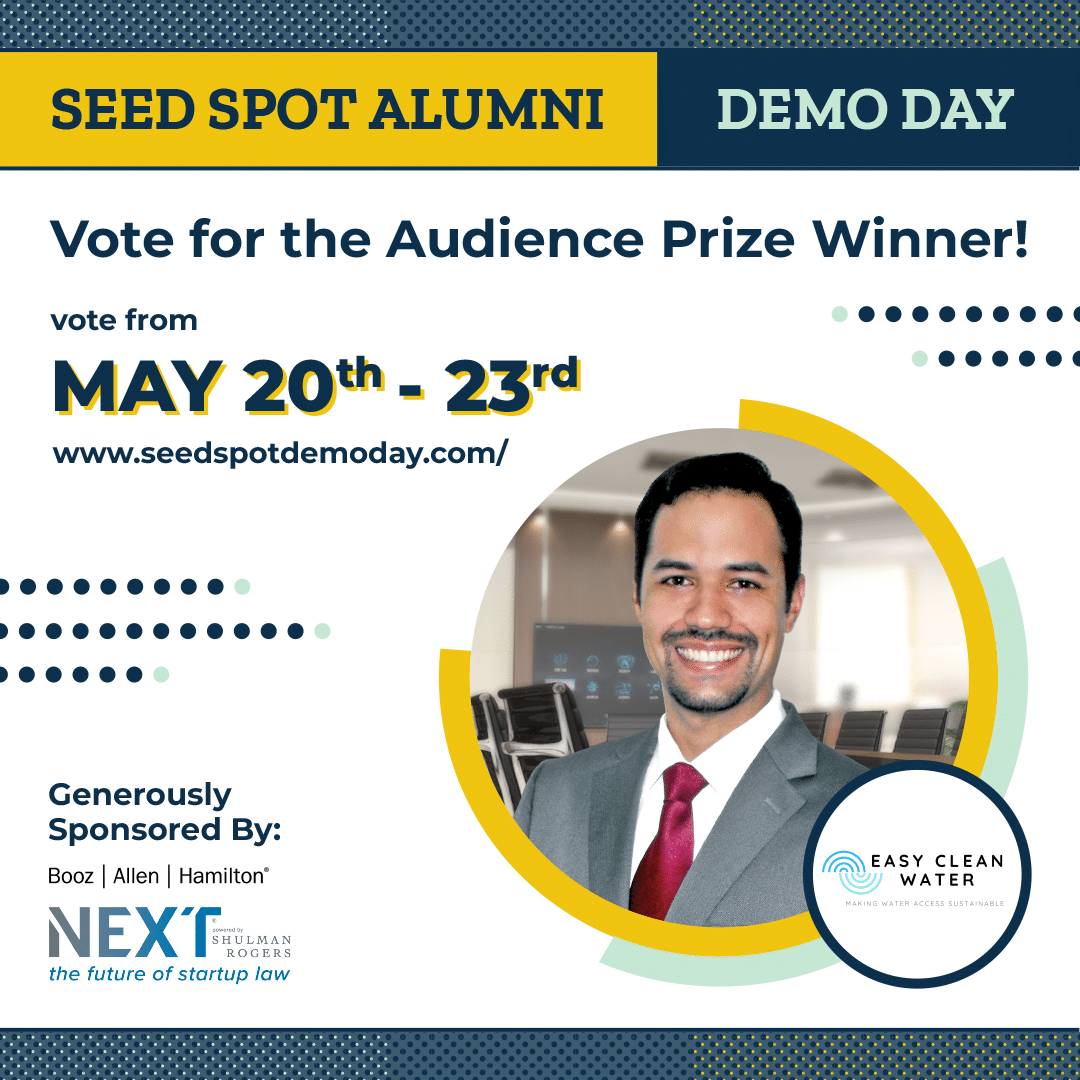 ---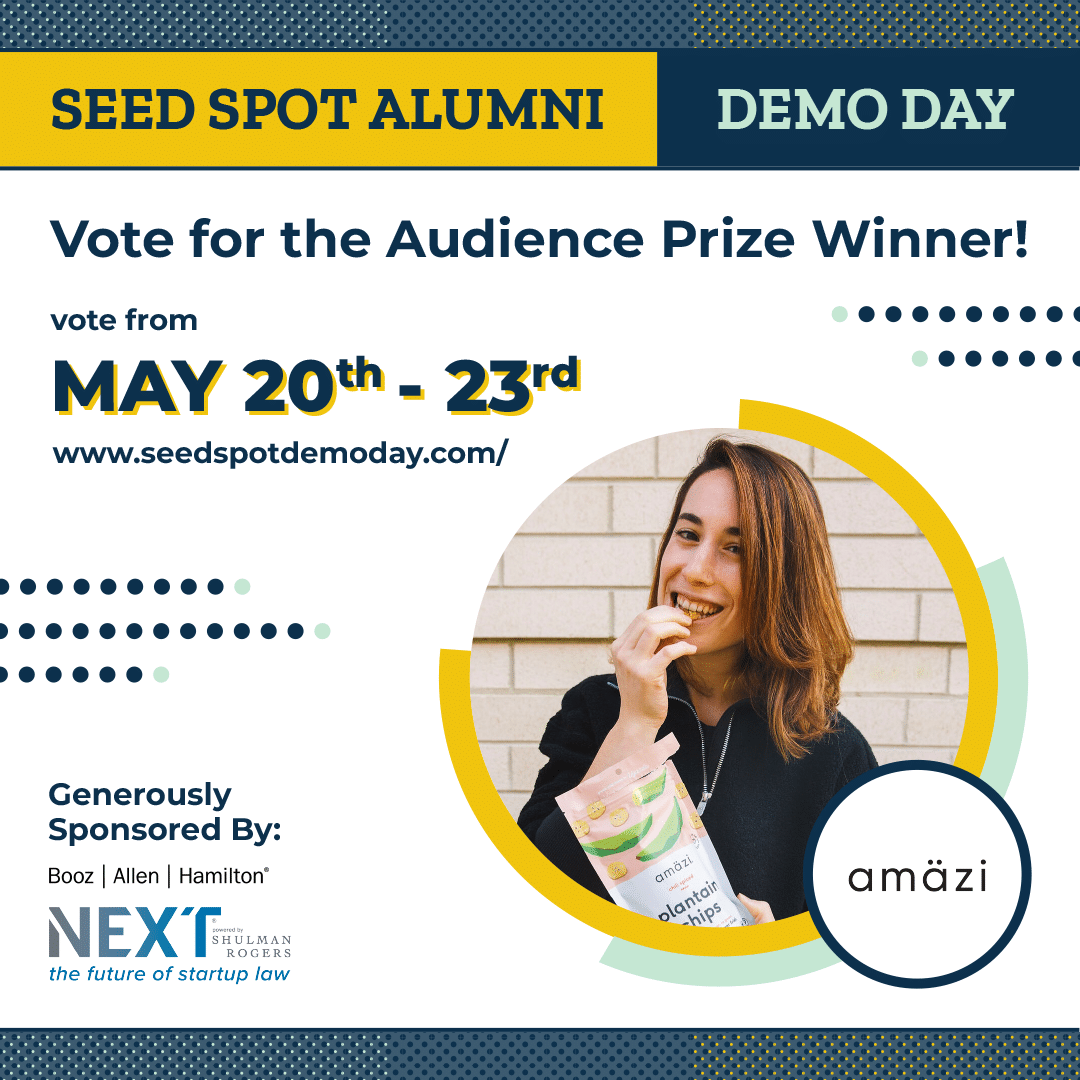 ---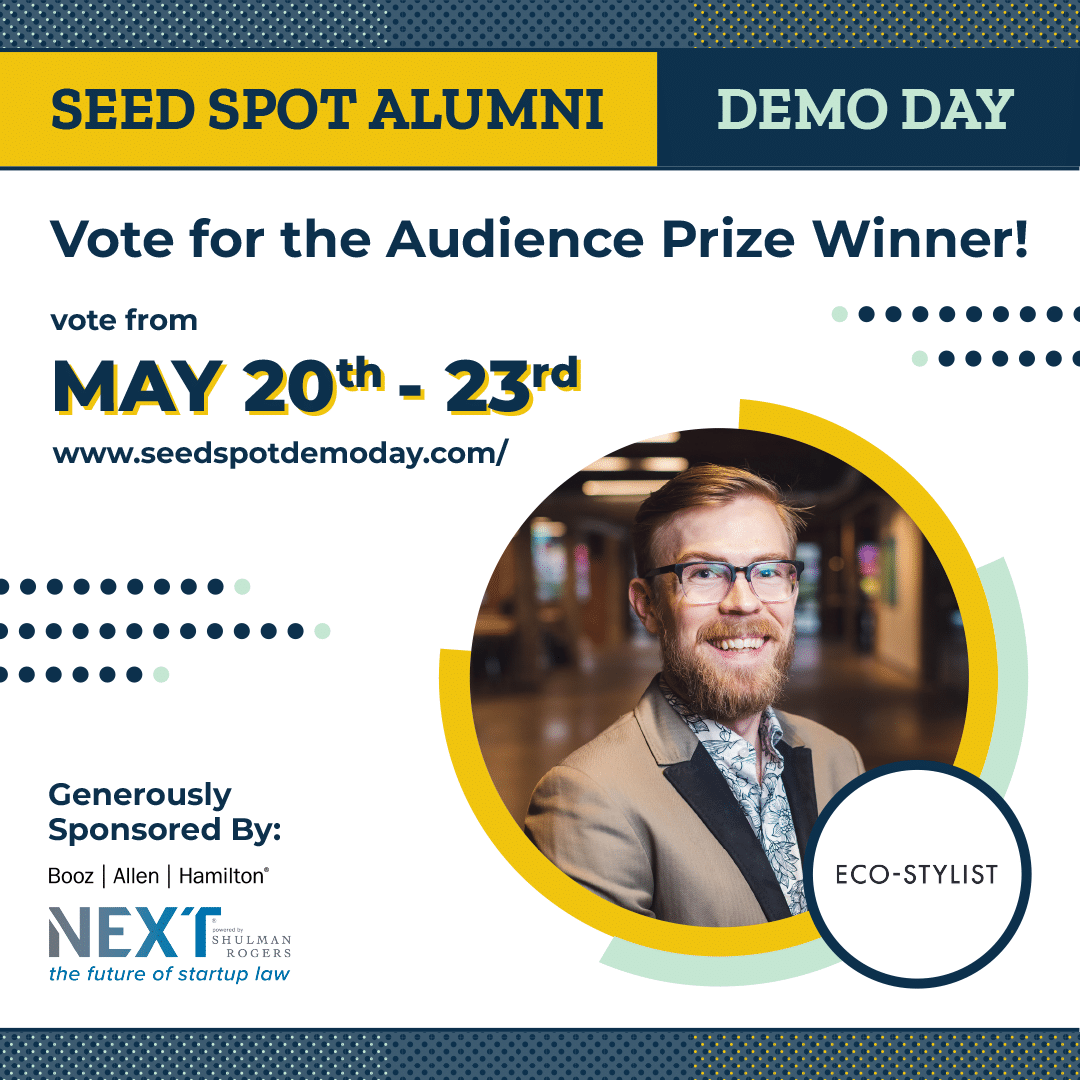 ---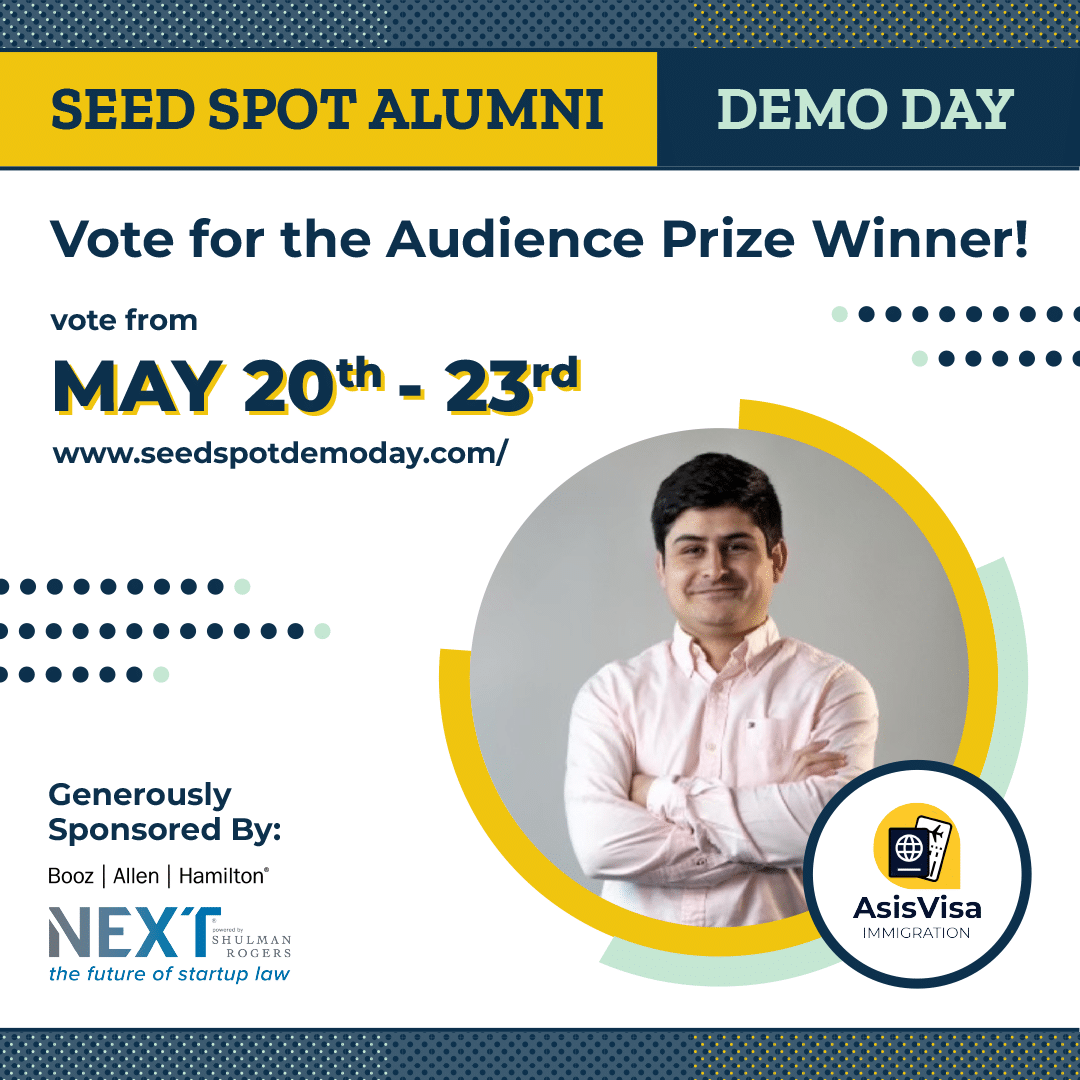 ---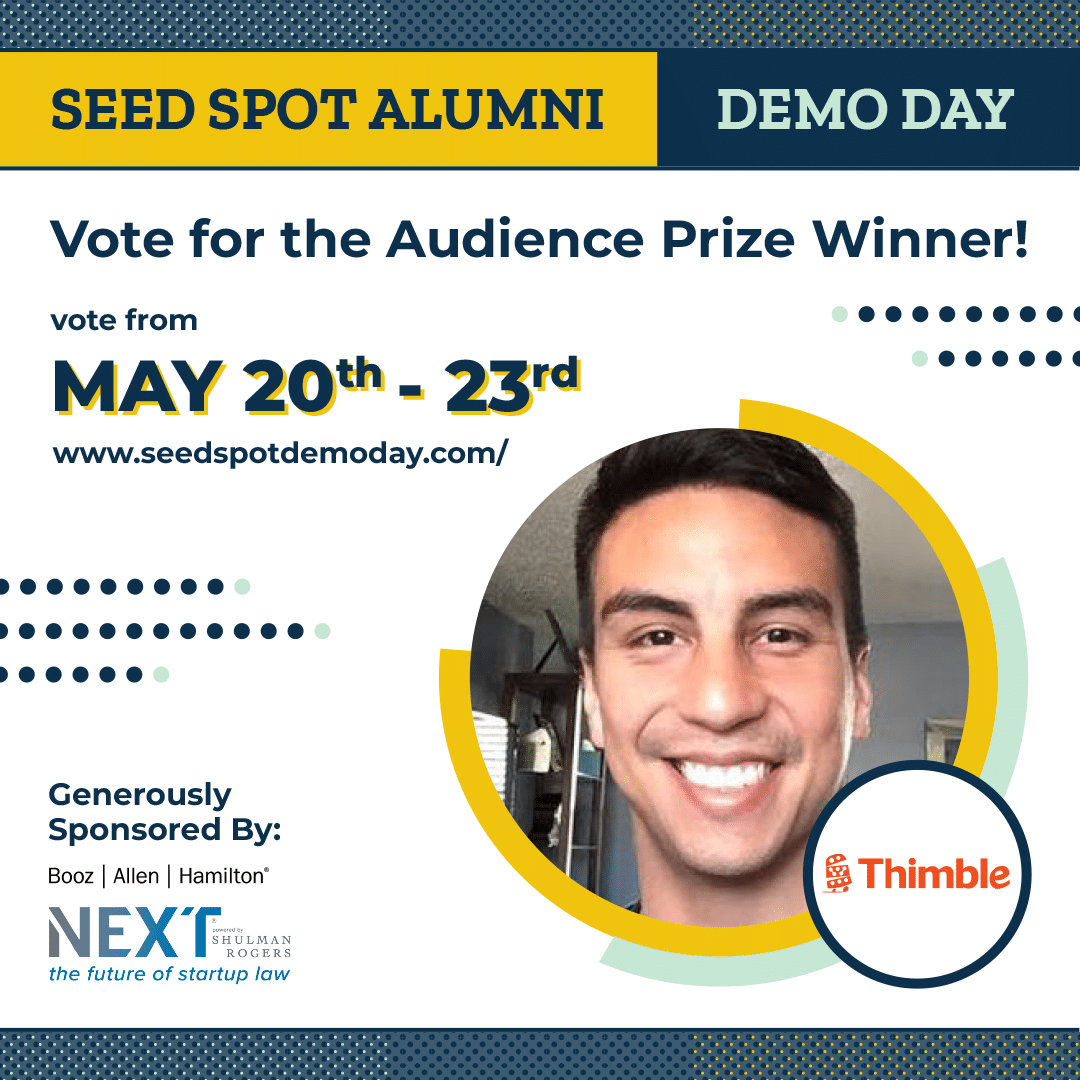 ---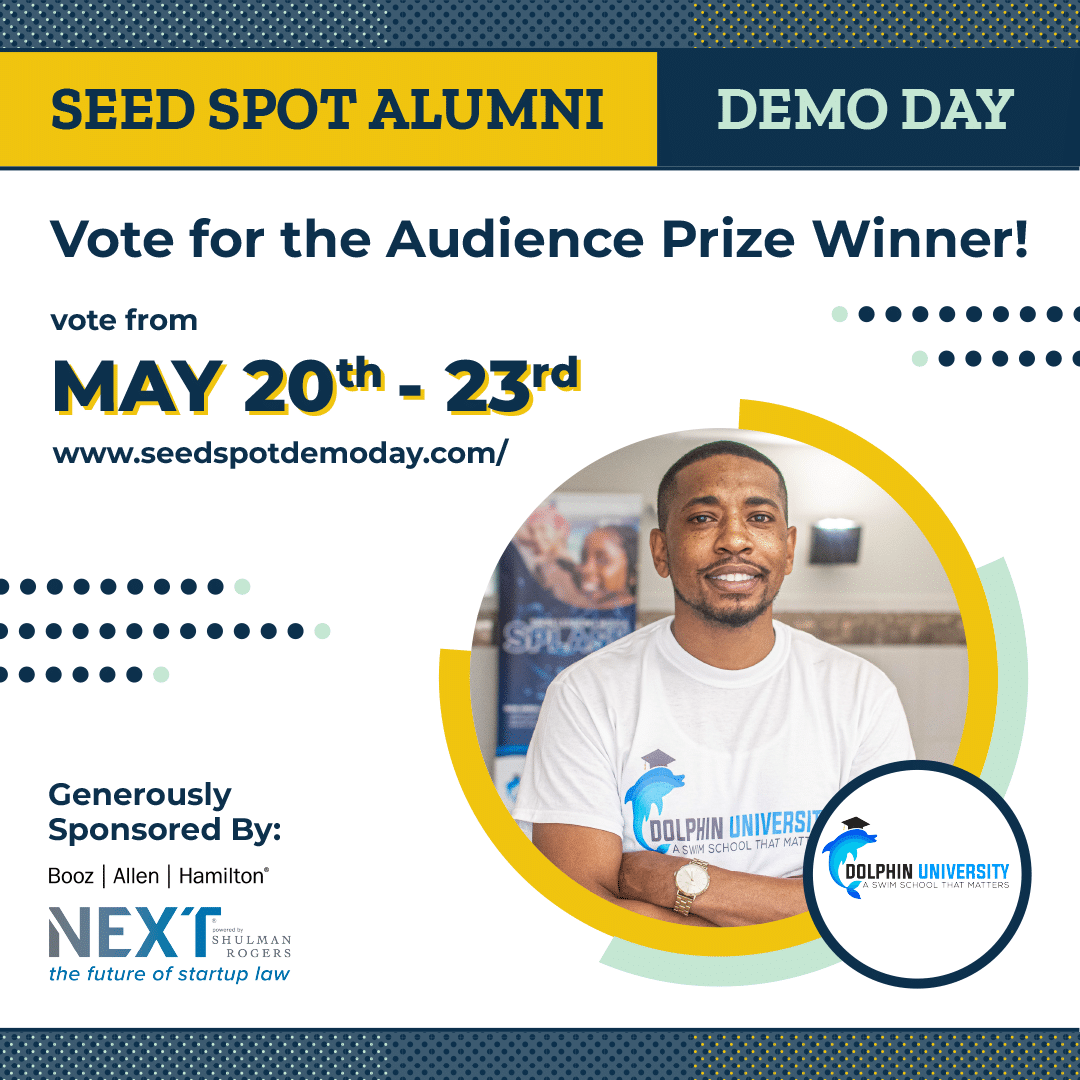 ---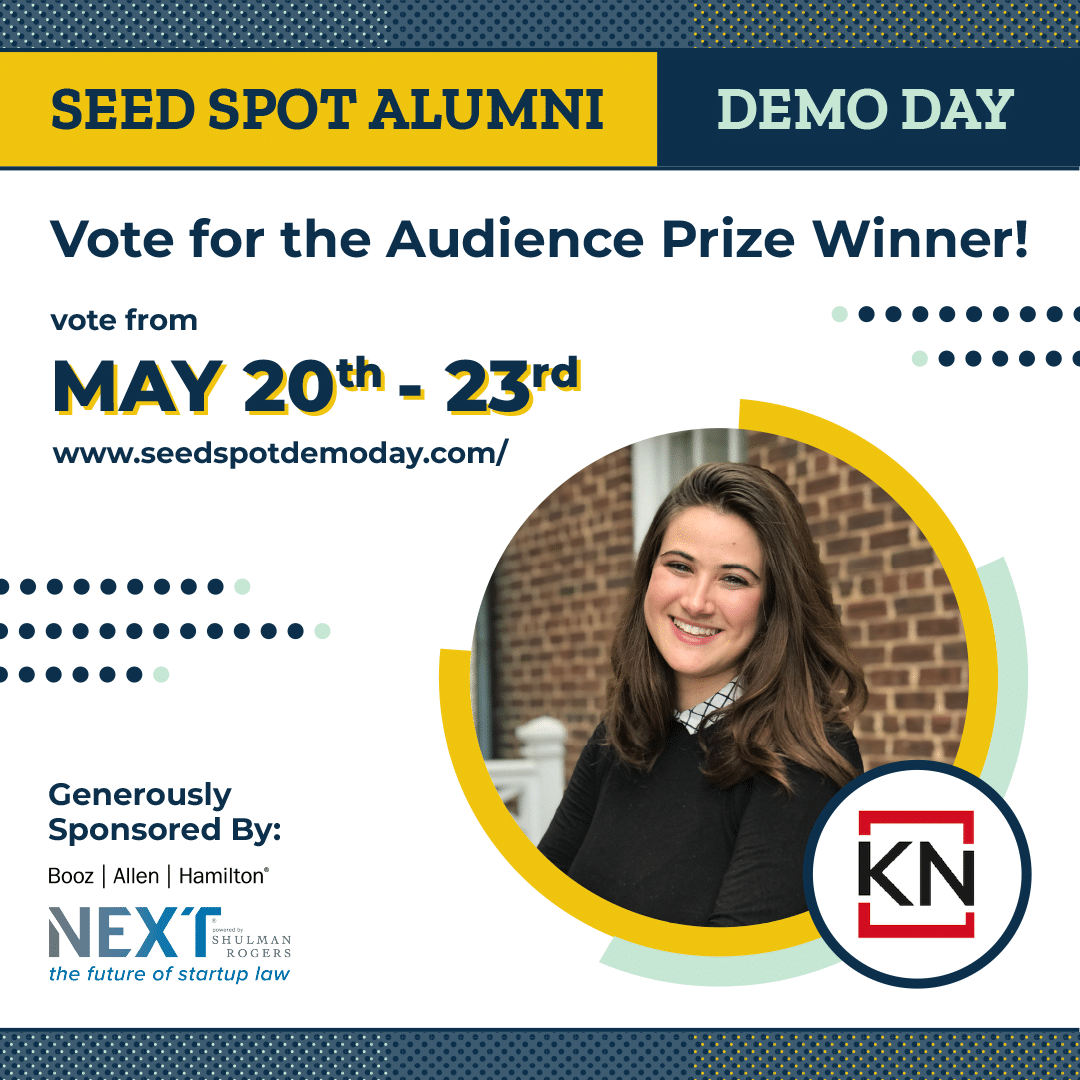 ---