By: Bianca Buliga, Content Curator
A little birdy told me that Lisa Morrow is one heck of an ambitious go-getter. A SEED SPOT alumna from Phoenix's sixth cohort, Lisa is the entrepreneurial genius behind Birdytell, a social venture providing curated and hand-delivered gifting experiences in the metro Phoenix area. Beyond breathing life into Birdytell, she is also a devoted wife and mother, a skilled poker player, and a huge fan of House of Cards!
Some would say that Lisa was destined to be an entrepreneur. After studying Psychology at Arizona State University, Lisa worked a few different jobs before finding her niche, including as a Spa Director in Dallas, Texas. Lisa describes her stints in the corporate world as stifling with "no freedom or creativity and unbendable rules", but she took every opportunity to learn more about business and management.
Lisa pinpoints her inspiration for Birdytell to Christmas of 2012, when she realized she had 22 gifts to buy for her large Greek family. "I don't like gift cards or shuffling money around, and time spent shopping is time I don't get to spend with my kids."


Why doesn't a place exist so we can gift better and know each other better?
Without further ado, Lisa set out to create this place. She drew out ideas for a website that would share what people want to receive as a gift, whether it's a bouquet of flowers or a birthday cake. Within six weeks, Lisa pitched her idea to the most talented tech people she knew, and had raised $70,000 from family and friends. By the following Christmas, the website had launched and accumulated thousands of users!
Two years after starting Birdytell, Lisa quit her job and began fully pursuing her idea of thoughtful giving. Rather than allowing Birdytell to spiral into an instant purchase retail store, Lisa intended to strengthen connections with Phoenix's local creators, crafters, and small businesses to offer customized gifts. The Birdytell team piloted for Mother's Day and completely SOLD OUT of all gifts, without paying for any advertising.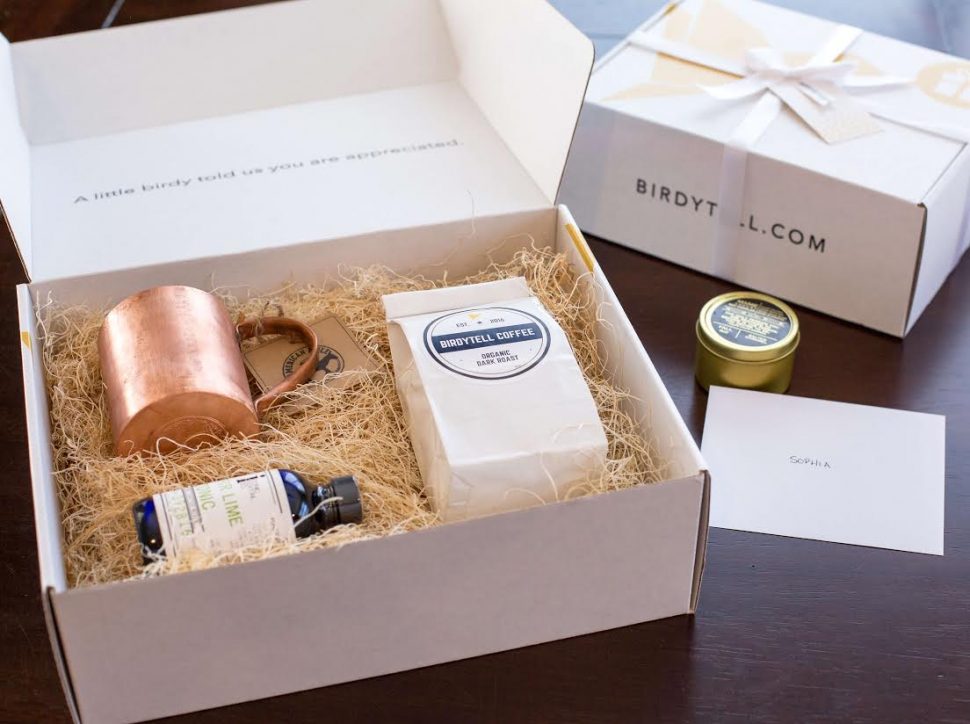 By January of 2017, Lisa and her talented team were ALL IN. Rather than shipping gifts in the mail, they hired their own background-checked delivery drivers to greet recipients properly and give hugs at the door. "It was such an overpowering reaction – we wanted to connect people in real life, not just say happy birthday on someone's Facebook wall". Birdytell is always looking to develop and further personalize their gift-giving process, and hopes to expand cross-country.
Keeping Creators Creating and Not Competing
Lisa and her team go to great lengths to track down items for their gift boxes. They go to local markets looking for high-quality items that fit a modern and clean aesthetic. From Lisa's initial contact with a maker to Birdytell's final shipment, the entire process happens face to face. Makers don't have to package or ship their product, they can just focus on their art. "We don't want creators competing with one another – we want to help and support them. Our primary goal is to boost revenue channels for these artists."
After attending Phoenix's first startup week in 2015, Lisa realized the depth of Phoenix's startup community and started shopping for the perfect incubator for Birdytell. She was instantly drawn in by SEED SPOT's purpose-driven mission, support, and community connection. Lisa benefited greatly from the introductions to community members, the focus on the three-minute business pitch, and the support from her cohort (which still meets monthly today!) "It was my responsibility to get what I needed from SEED SPOT – no one else was going to build my business for me."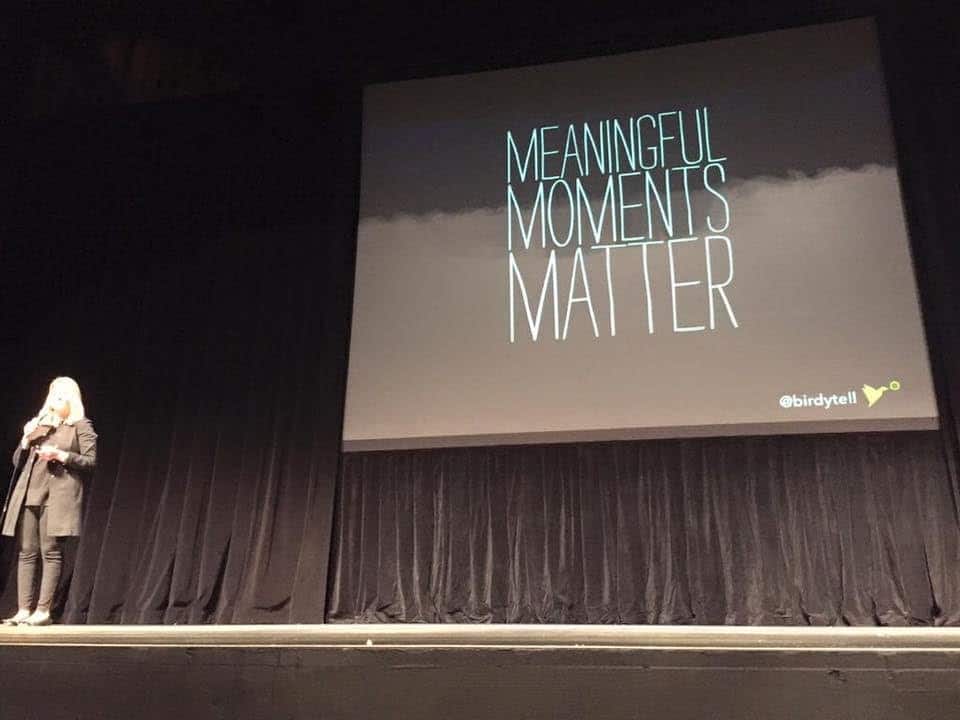 This self-starting and risk-taking attitude has always been deeply ingrained in Lisa. To conquer her fear of heights, she went skydiving. To conquer her fear of water, she became a certified scuba diver. "I refuse to let my fears imprison me. When I tell myself I can't do something, I go do it so I can put my fears in perspective and not let them affect my daily life."
See a Need, Fill a Need
To entrepreneurs currently in the process of building a business, Lisa has the following advice: "Trust the process. Know that it's okay not to know everything, and don't be afraid to start if you don't have all the answers. You'll never have it all figured out, so the most important thing is to start doing."
By jumping in and doing, Lisa and team built Birdytell to be more than just a retail store. "There's a soul to Birdytell that people plug into whether it's our team or the people who gift through it. It's a mutual feeling of wanting to create more meaningful experiences in the world – you can't manufacture cause into a business."
Start your entrepreneurial journey today.
---
Related articles about SEED SPOT Entrepreneurs:
>>"KYA's Got Your Back: Breaking Down the Barriers Social Media Put Up"
>>"Stephanie Schull: From Observer to Women's Health Problem Solver"
>>"Kirk Johnson: Don't Be a Cute Kid, Be a Professional Musician"