By: Bianca Buliga, Digital Marketing Manager
Did you know that 65% of the jobs elementary school students will be working in the future don't exist yet? Current knowledge bases are sprinting to keep up with the pace of rapidly advancing technology. As certain industries become obsolete, students are preparing for jobs that will require vast amounts of critical thinking, initiative, and strategic information analysis. So, how are we ensuring that schools are cultivating these skills in our students?
SEED SPOT Schools is our mission to educate, train, and support the next generation of problem solvers. It's a program that integrates entrepreneurship, STEM, and design-thinking to equip students with the 21st century skills necessary to create market-based solutions to social problems. We're currently working with 22 schools in three different states (Arizona, Illinois, and New Jersey), but are constantly looking to expand.
We've taken some of our most frequently asked questions and compiled them for you. Keep scrolling to learn how to bring SEED SPOT to YOUR school!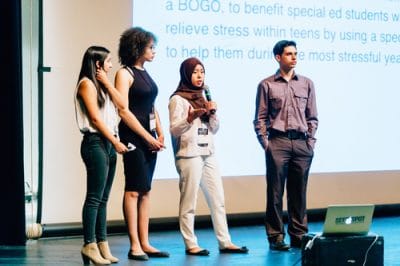 What types of programs does SEED SPOT Schools offer?
There are three distinct program offerings:
Explore: Intro to Impact-Driven Entrepreneurship

: a flexible, 20-lesson program designed to help students identify social problems, understand root causes of systemic issues, and explore what it means to be a social entrepreneur while launching their own mini-venture.

Build: Designing an Impact-Driven Entrepreneurship

: a year-long course designed to help students ideate and prototype solutions to social problems, build business models, cost, and revenue structures, and prepare a pitch deck for a community-wide Demo Day.

Scale: Launching an Impact-Driven Business

: a year-long course designed to help students iterate through customer feedback, launch a go-to-market strategy, and build out a team and advisory committee. It is mandatory to have completed the Build curriculum before administering the Scale curriculum.



Who teaches the curriculum in classrooms?
SEED SPOT uses a train-the-trainer model and partners with a teacher on campus to teach the curriculum. Teacher trainings are conducted annually before the school year begins, and teachers receive dedicated staff support and on-call assistance throughout the year.
Are teachers responsible for creating lesson plans?
Nope! SEED SPOT offers a proprietary curriculum that has activities and lesson plans already built in. We provide teacher guides, slide decks, a student impact guide, and a student portfolio that will document each student's journey in starting their own company. SEED SPOT provides the support for teachers to easily bring this program to life on their campus.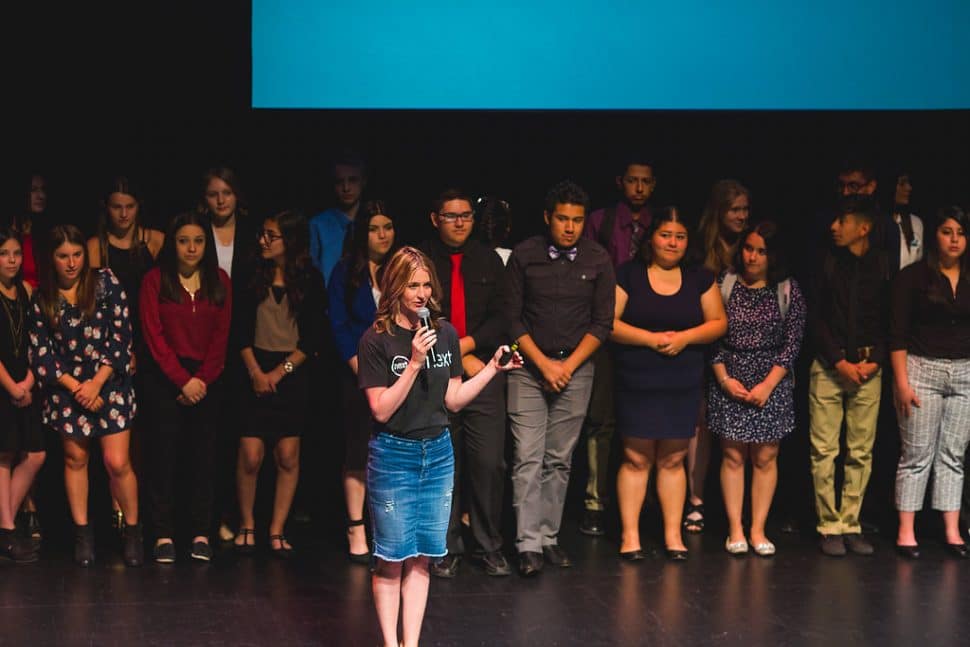 What types of schools does SEED SPOT work with?
While our curriculum can be modified for middle schools, it was designed for high schools. We partner with every type of school: private, charter, independent, Montessori, public school districts, etc. If you're looking to equip students with the skills to be leaders of the future, then SEED SPOT Schools is a good fit for you.
Is there a certain class size that is ideal?
The curriculum is designed for groups of 20 students, but we've had class sizes ranging from 9-25 students.
How much do the programs cost?
We price our programs competitively and break costs down into two main categories: curriculum license fee and teacher training and support fee.
For Explore, the curriculum license fee is $2,500 per year and the teacher training and support fee is $2,500 for a first-year teacher, $1,500 for a second-year teacher, or $500 for a third-year teacher.
For both Build and Scale, the curriculum license fee is $5,000 per year and the teacher training and support fee is $5,000 for a first-year teacher, $3,000 for a second-year teacher, or $1,500 for a third-year teacher.
Discounts are offered for multi-year contracts, the purchase of multiple programs, the training of five or more teachers, or qualified schools that meet grant criteria.
Do students actually launch their ventures?
Some do, and others do not. The end goal is for students to see themselves as change-agents, entrepreneurs, and innovators ready to tackle any problem they are passionate about, whether during the program or beyond.
What is Demo Day?
The Build curriculum culminates with a school-wide Demo Day, where students pitch their impact-driven ventures to an audience of hundreds. Each school hosts their own Demo Day and winners will have the opportunity to advance to National Demo Day, where they can win additional prizes and connect with potential partners, mentors, and investors.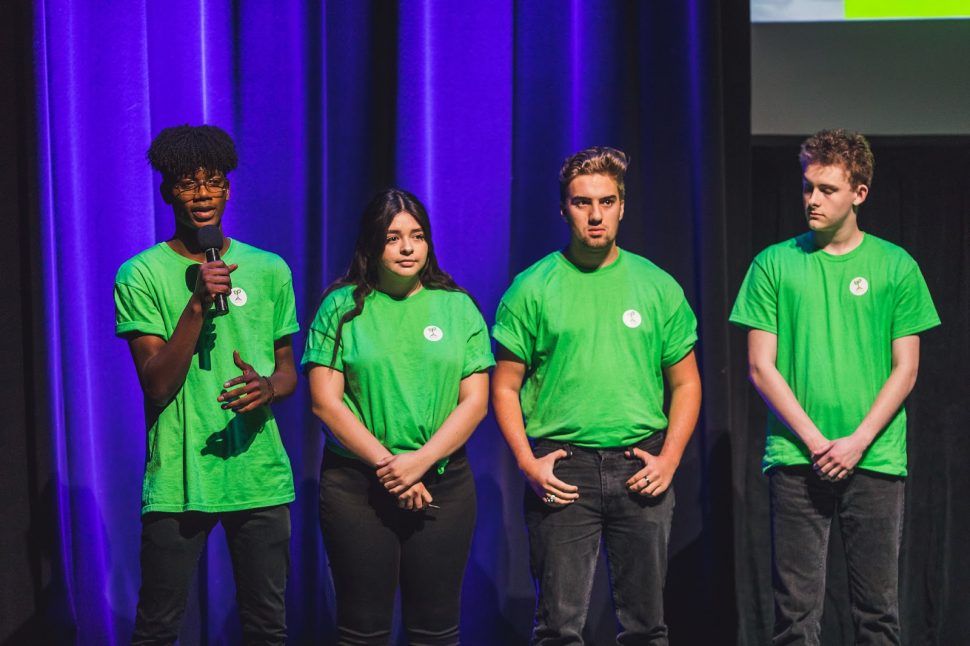 How do I bring SEED SPOT to my school?
It's easy – just follow these three easy steps:
Connect with Staff:

Indicate your interest in SEED SPOT Schools by filling out

this form

. Within 2-3 business days, one of our team members will contact you to schedule a phone call. During the phone call, we'll determine whether a partnership is fitting for both parties. We'll discuss your priorities, your school's vision, and why you're interested in the SEED SPOT program.

Training and Support:

Once the teacher deploying the curriculum has been identified, they will be trained by the SEED SPOT team during a two-day teacher training. The training informs teachers of the best practices for teaching students impact-driven entrepreneurship.

Deployment:

After teacher training, SEED SPOT curriculum is deployed in the classroom to cultivate student innovation. Teachers will receive ongoing support from SEED SPOT ranging from phone calls to site visits all year long.
Is there a deadline to apply?
There is no deadline. The SEED SPOT team accepts applications on a rolling basis.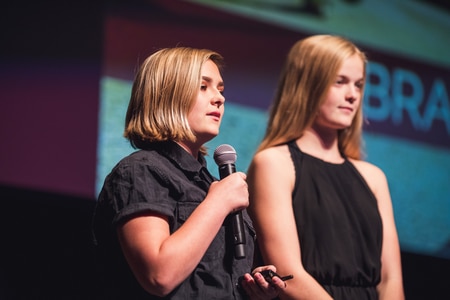 So, what are you waiting for? Take the next step in transforming your students into innovative problem solvers with the business skills and support network to address society's most pressing issues. By tapping into their underutilized creativity and #DreamBig attitudes, younger generations are empowered to become proactive leaders of the future.
Transform your students into leaders of the future.
Bring SEED SPOT to Your School
---
Related articles about SEED SPOT Schools:
>>"3 Ways to Bring Entrepreneurship into the Classroom"
>>"Youth Entrepreneurs Win $7,000 in Cash Prizes at High School Demo Day"
>>"3 Benefits of Teaching High School Students Entrepreneurship"