By: Chessie Dahut, Content Curator and Media Management Intern
You've been reading her blog posts for over a year, and now it's finally time to meet the woman behind the keyboard! We are SO excited to introduce Bianca Buliga as SEED SPOT's Digital Marketing Manager! We are confident Bianca will continue taking SEED SPOT's digital presence to a whole new level.
I've had the pleasure of working with Bianca over the summer and got the chance to hear more about her story! Did you know that Bianca speaks four languages, has travelled to five continents, is in two Game of Thrones fantasy leagues, and loves to take walks when she is stressed? Keep reading to find out more about our favorite wordsmith!
"Reading helped me understand how words could sound beautifully together and tell a story. Sharing people's stories has the power to build a community."
As a first-generation American of Romanian ethnicity, Bianca is the first person in her family to be born in the United States. Raised in Phoenix, Bianca credits all of her success to her love for reading. She won two Spelling Bees in elementary school, and her parents would ground her by taking away her books. "I couldn't get enough – I would go to the library every weekend and go through four or five books every week."
Bianca went on to pursue her Bachelor's in International Affairs at Northern Arizona University in Flagstaff, during which she studied abroad at Università Cattolica del Sacro Cuore in Milan, Italy for a semester. With the intention of becoming a Foreign Service Officer, Bianca spent a summer interning for the State Department at the U.S. Embassy in Bucharest, Romania. She spent her days translating, publishing cables, hosting English summer camps for high school students, and taking selfies with former Vice President Joe Biden! Obviously, she and Leslie Knope have a lot in common.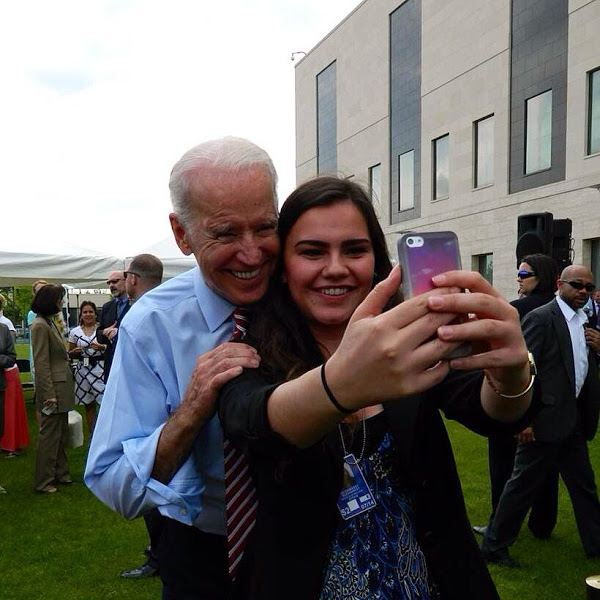 After graduating from her undergraduate in December of 2014, Bianca began a six-month internship with Democratic Staff at the Arizona House of Representatives. She worked with the Appropriations and Ways and Means committees, strengthening her understanding of how local and state governments are funded.
When the legislative session came to an end in May, Bianca started applying to graduate schools in order to further her education. In August of 2015, Bianca was accepted to the Thunderbird School of Global Management in Glendale, Arizona for the Master's in Global Affairs and Management program.
During her Master's degree, Bianca was selected to participate in Thunderbird's Global Consulting Laboratory in Lima, Peru. Her project involved working with the Peruvian government and ESAN Business School to analyze the innovation absorption capacity of manufacturing SMEs in the Lima metropolitan area. She even got to climb Machu Picchu and take plenty of llama selfies! Have I mentioned she loves llamas?!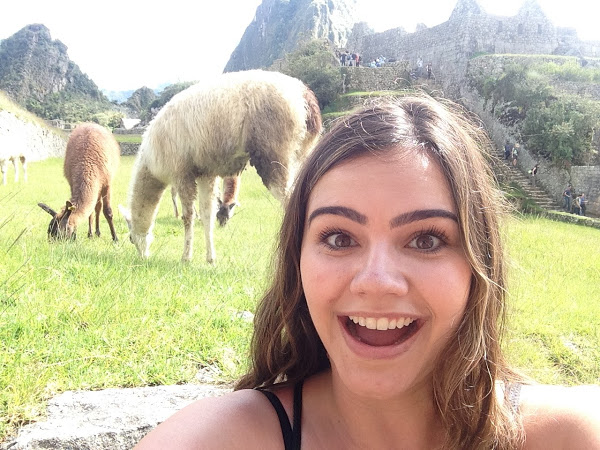 While in Peru, Bianca got an email encouraging her to apply for an internship with a startup called SEED SPOT. Having never heard of SEED SPOT before, Bianca hopped on a Skype call with C'pher Gresham and started working as a Content Curator intern within the next couple of weeks. After years of considering various careers within the government, Bianca fell in love with SEED SPOT's idea of using business to empower community members for maximum social change.
"I used to think that business and social good were two separate concepts. SEED SPOT taught me that the most responsible businesses aim to do well by doing good."
Bianca interned for SEED SPOT for over a year while finishing her last year of graduate school in Phoenix. She has documented the stories of various SEED SPOT team members and alumni, ranging from Lisa Morrow, founder of Birdytell, to Kirk Johnson, founder of SOUNDS Academy. "I love how people let their guards down and become vulnerable while telling their stories. It's been a privilege to meet so many incredible people through SEED SPOT."
After her graduation in May, SEED SPOT offered her a full-time job in Washington D.C. which Bianca happily accepted! "It's an amazing feeling to have my work be validated by the SEED SPOT team."
She has played a critical role in expanding SEED SPOT's reach within the D.C. entrepreneurial ecosystem. Her skills were put to the test with D.C. Demo Day at the Warner Theatre, where she managed to get #SeedSpotDemoDay trending on Twitter and featured on Washington's Instagram story!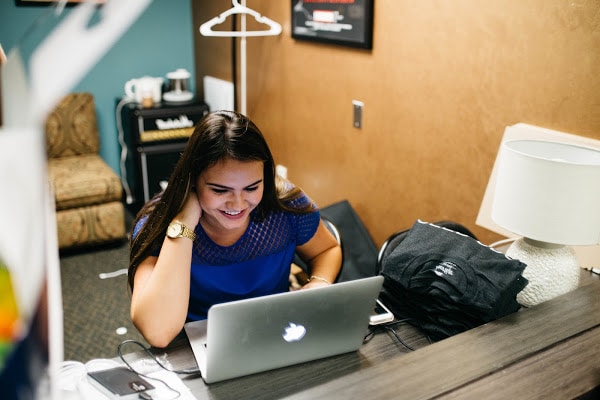 Going forward, Bianca plans to "capture the stories of social entrepreneurs around the world, and educate SEED SPOT's followers on how entrepreneurship works in diverse circumstances."
Welcome to the team, Bianca! We are so happy to have such a passionate, hardworking, and optimistic addition to our SEED SPOT family.
Start your entrepreneurial journey today.
---
Related articles about SEED SPOT:
>>"Welcome Duane Rollins, SEED SPOT's Director of Product and Impact"
>>"Tristan Gandolfi: Making Her Way to the Other Side of Yes"
>>"Fear Means Go: Bringing Clean Water to 900+ Bangladeshi Girls"