By: Chessie Dahut, Content Curator and Media Management Intern
Anish Patel is an energetic and team-oriented youth entrepreneur that participated in the pilot program of SEED SPOT Schools at Tesseract High School in Phoenix, Arizona. Anish grew up in Massachusetts and lived there for ten years before moving to Phoenix.
After spending his first few years of high school at Tesseract High School, he transferred to Rancho Solano Preparatory School where he graduated from this past spring. Anish is weeks away from beginning his college experience at Trinity University in San Antonio, Texas and plans to study engineering and business.
Anish was introduced to the startup world by his father who is an entrepreneur. He remembers attending SEED SPOT's Demo Days when he was younger, and being very impressed by each entrepreneur's dedication and hard work.
He wanted to get involved with SEED SPOT in any way he could. So, when SEED SPOT Schools piloted their first youth entrepreneur program at his high school in 2014, he was thrilled to join!
During his time in the program, Anish co-founded a venture named Eyes Up. The product is a device that connects to the OBD2 port of your car and disables your phone's capability of receiving texts or social media notifications.
"By taking away the option to check your phone while driving, Eyes Up creates safer drivers that are fully focused on the road."
Anish was inspired to start Eyes Up because of the many dangers of texting and driving, especially for new drivers in high school. He says that his goal with this venture was to ensure safe driving from a driver's first day on the road.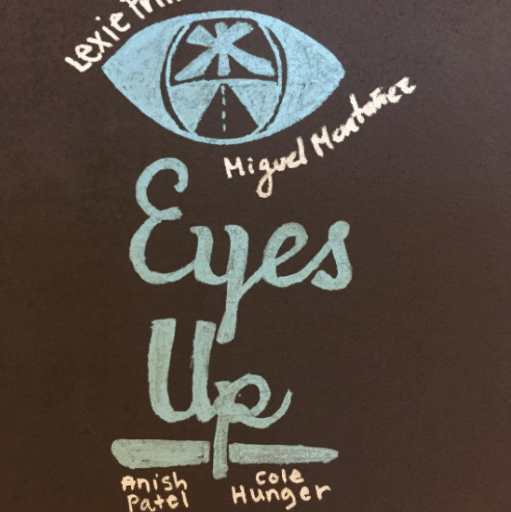 Anish thanks SEED SPOT for giving him the most supportive mentors that guided him throughout the process of starting Eyes Up. He specifically credits his teacher, Marco Garbarino, with helping him reach his full potential as a youth entrepreneur and inspiring him to work with startups in the future.
"The mentors I had during my time with SEED SPOT Schools gave me constructive, honest advice and wanted to see me succeed."
Anish has remained very involved with SEED SPOT Schools since his program ended by interning with Gretchen Naugle, SEED SPOT's former Director of School Partnerships, at teacher trainings, helping out at Demo Days and mentoring other participants. Anish loves to talk to students right before they pitch at Demo Day. He tells them to never doubt the work they have done, no matter what happens on stage. "You are the expert, don't let anyone else doubt you. You are the boss!"
Anish's experience with SEED SPOT Schools taught him that he could achieve anything if he puts his mind to it. His motivation, persistence, and positive attitude throughout the process allowed him to create a successful product and gain experience and knowledge that he will always value. Anish also feels well-equipped to be a critical thinker, solve large-scale societal problems, and continue making a difference in his community.
"SEED SPOT Schools was the first class I was super engaged and challenged in, yet at the same time had a BLAST! It reminded me that learning could be fun."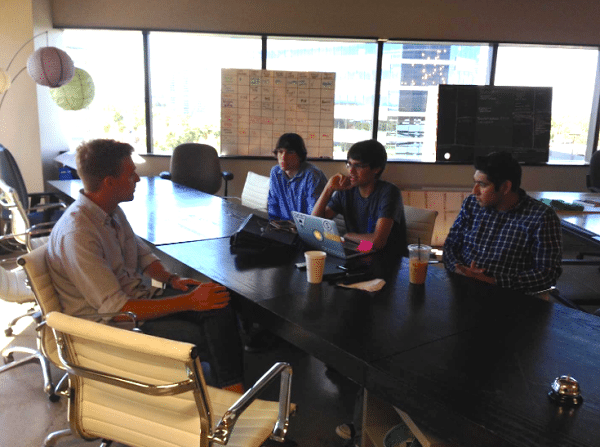 Anish is just one of thousands of students empowered by SEED SPOT's award-winning youth entrepreneur curriculum. By starting in classrooms, the entrepreneurial mindset and skill set is ingrained in students at a younger age. Cultivating the innovation and leadership of each student ensures that schools graduate more capable and successful young adults into the workplace.
Transform your students into leaders of the future.
Bring SEED SPOT to Your School
---
Related articles about SEED SPOT Schools:
>>"3 Ways to Bring Entrepreneurship into the Classroom"
>>"Josh Kaplan: From High School Student to Co-Founder of BrailleBoard"
>>"3 Benefits of Teaching High School Students Entrepreneurship"