By: Bianca Buliga, Digital Marketing Manager
Joanina Razafindrakoto and Joseph Ngugi Nyambura. You may not know their names, but you will be amazed by their impact.
Joanina and Joseph are two extraordinary African entrepreneurs with a desire to do well by doing good in the world. They are both in the United States as part of Mandela Washington Fellowships for Young African Leaders, the flagship program of the Young African Leaders Initiative (YALI) that "empowers young people through academic coursework, leadership training, and networking".

SEED SPOT has the privilege of hosting Joanina and Joseph during the professional development portion of their U.S.-based fellowship activities. Although they already have ample experience in promoting innovation and positive impact in their communities and countries, Joanina and Joseph will be learning more about impactful business development. They are joined by nearly 1,000 other Fellows between the ages of 25 and 35 that represent a diverse group of leaders from 48 Sub-Saharan African countries.
Although the Mandela Washington Fellowships are a pivotal opportunity for both Joanina and Joseph, this is just one page in the book of their admirable achievements. Keep reading to get to know them better!
Joseph Ngugi Nyambura, Kenya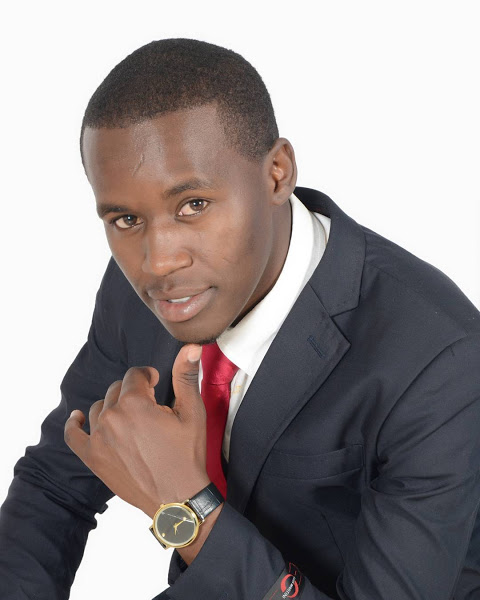 Joseph is a Mandela Washington Fellow from Nairobi, Kenya who graduated from Kenyatta University with a Bachelor's degree in Psychology. Before graduating, he applied for the Chandaria Business and Incubation Centre to grow his business.
In July of 2016, Joseph bought a manufacturing machine and set up a plant for multi-purpose bar soaps that can be used for anything from laundry to washing dishes. His business is called Cleanstar Company Limited, and he collects waste oils from hotels and restaurants, recycles them, and uses them directly for manufacturing soap.
After hearing about Mandela Washington Fellowships through networking, Joseph submitted his application, was called for an interview, and got accepted! His host institute is Drake University in Des Moines, Iowa, but he was connected with SEED SPOT through the International Research & Exchanges Board (IREX), an international NGO that empowers youth to be leaders in communities around the world.
During his time working on professional development at our DC office, Joseph has had a fantastic experience. "I've created one of the widest networks from business leaders to political leaders and learned a lot about how US-based companies run their businesses. I've also had the opportunity to compare and contrast systems in Kenya and US, and identify areas in my country and company that need improvement."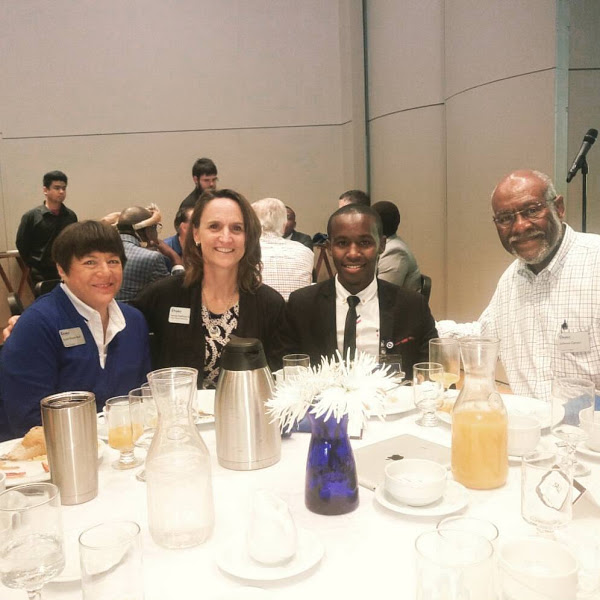 Joseph strongly encourages his peers to apply for the very prestigious Mandela Washington Fellowships because "it opens up your mind – you learn from the best leaders across all sectors from business to politics." Though this is Joseph's first time in the States, it won't be his last. He's on a mission to see more states and absorb more of the "continuous innovation" taking place across our nation.
Joanina Razafindrakoto, Madagascar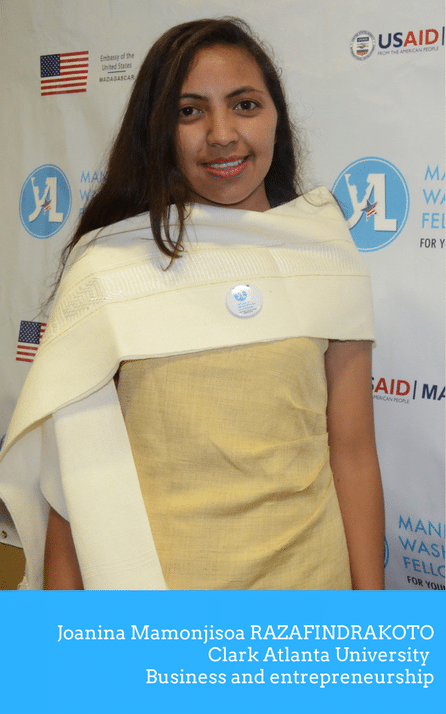 Joanina is a Mandela Washington Fellow from Antsirabe, Madagascar who graduated with a Master's degree in English from Ecole Normale Supérieure, University of Antananarivo. Her original postgraduate plan was to become a high school teacher, but instead she found herself starting a business named Rojo Hanitra.
In 2015, a young woman asked Joanina for help in raising money for college. Within a few months, Joanina was using her own money to purchase beauty products at wholesale for the woman to sell. The woman not only sold those products within a week, but continued to sell products for over a year while putting herself and her siblings through school.
Joanina considered replicating this to help other young women in rural villages. She administered a survey in some rural villages to gauge interest and was blown away by the response. To develop her business, Joanina applied for the Junior Chamber International, a competition for innovative young entrepreneurs. She won second place and received coaching about sales and marketing strategy. "The teaching I received was worth a lot more than money. I could impact more and more women!"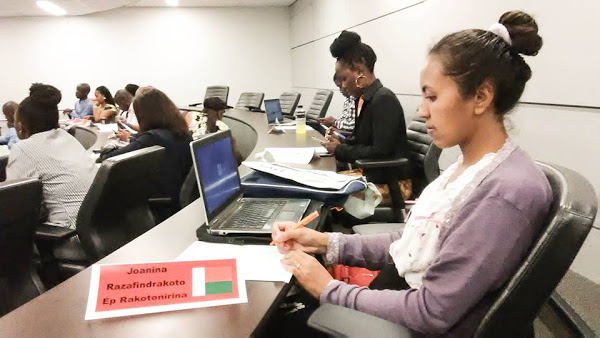 Shortly afterwards, she heard about the Mandela Washington Fellowships from a friend, but didn't apply until seeing a TV commercial. After a competitive interview process she was accepted, but had to delay her acceptance for a year because her departure date coincided with the birth of her second baby! She waited patiently for a year before applying again and worked as the Culture and Competence Department Leader at the Lovasoa Cultural Center before beginning her Mandela Washington journey.
Joanina was matched with SEED SPOT to receive mentoring on growing her business. This is her first time in the United States and she's been dreaming of visiting since she was a child. "The Fellowship program lets me explore my professional field but I also get to enjoy the States. I've had so many great experiences here! Very unique opportunities I wouldn't get elsewhere."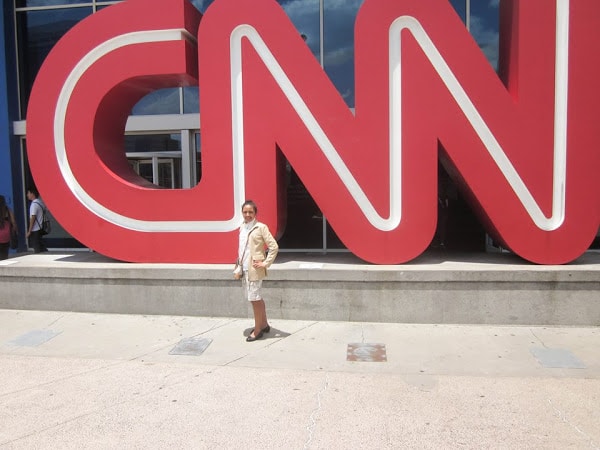 Joanina will be leaving the program with big goals she wants to accomplish. "My main goal is to manufacture my own homemade product. Right now, I buy the product from our local supplier who imports expensive products from overseas. I want to reduce costs so that there are larger margins for me and the other women. I'm working on a business plan that will help me a lot."
—
SEED SPOT is committed to supporters entrepreneurs from all corners of the world. We are so impressed by the determination and hard work of these Mandela Washington Fellows. Joanina and Joseph – you may think you're here to learn from us, but the reality is that we're learning from you every day. Wishing all the best to these inspiring individuals as they set out to further impact in their home countries and around the world!
Start your entrepreneurial journey today.
---
Related articles about SEED SPOT:
>>"3 Ways to Build an Impact-Driven Entrepreneurial Ecosystem"
>>"3 Lessons to Learn from Entrepreneurs in Emerging Markets" 
>>"The Path to Becoming a Certified B Corporation for Social Entrepreneurs"