By: Bianca Buliga, Digital Marketing Manager
If you haven't tried Imelda's shrimp tamales, you cannot call yourself a true Phoenician. Imelda Hartley is a SEED SPOT alumna, a domestic violence survivor, a mother of 14 beautiful children, and a magical chef with exceptional talent at making mouthwatering tamales. Since participating in our Full-Time Program back in 2015, Imelda has spent her time empowering other domestic violence survivors across the Valley through her company, Imelda's Happy Tamales.
Originally from Culiacan, Sinaloa, Mexico, Imelda came to the United States when she was 13 years old. Trapped in an abusive relationship, Imelda spent three months of her first pregnancy gathering carts in the airport parking lot during the day and sleeping inside the ladies restroom at night. Imelda endured domestic abuse at home for many years before enrolling in a 12-step program for victims who wanted to create a new life for themselves. She didn't want her kids to grow up with this lifestyle anymore, so Imelda decided it was up to her to break the cycle.
By the time she left her husband, Imelda had 11 underage children and was making very little money selling tamales outside of a laundry store by her home. With dreams of using her tamales to help more domestic abuse survivors, Imelda entered the Véndeme tu Sueño entrepreneurship contest co-hosted by SEED SPOT and Univision. During the contest, Courtney Klein, SEED SPOT's co-founder and CEO, overheard Imelda sharing her vision and invited her to apply for the sixth cohort of the full-time program.
Participating in SEED SPOT was extremely beneficial for Imelda. She learned how to better understand her clients, how to balance the financial cost of running a business, and the legal pitfalls that can be dangerous for any new entrepreneur. She credits her two mentors, Gail Pincus and Terry Mulane, for helping her through the whole process and connecting her with other content experts that further developed her business. With time, Imelda began securing more corporate clients with larger orders, which got the attention of the Arizona Governor's Office. "My tamales made it to Capitol Hill!" Every order of tamales that Imelda serves to the Phoenix community is met with compliments and praise. I mean, look at them…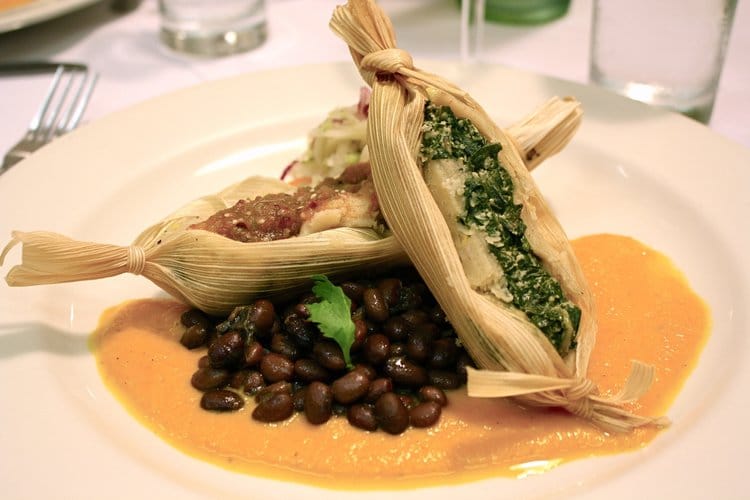 Hungry yet? Imelda's not slowing down anytime soon. But for her, it's not about making more money or gaining more corporate clients. She has a vision of helping more domestic abuse survivors across the Valley. "We want to employ survivors and get them out of their bad relationships. One day, I would love to own a secure facility with on-site childcare and an organic garden to make the tamales. Women shouldn't have to choose between taking care of their children or going to work. Healthy communities start building healthy relationships at an early age."
Imelda has learned a lot about entrepreneurship since starting her company. "Human relationships are very important. You represent your business. People weren't just buying my tamales because they're good, but because they know me. I was wearing purple and orange every time because purple represents domestic violence and orange represents new beginnings." Keep scrolling… we have proof!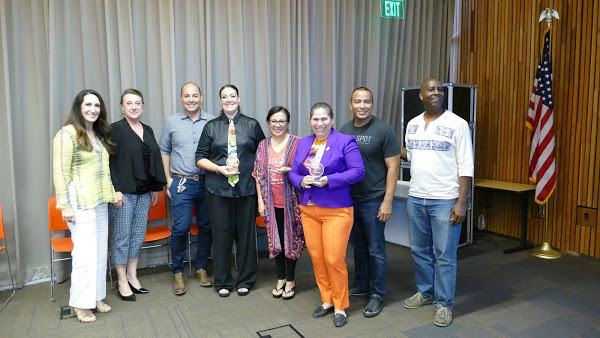 By empowering survivors, Imelda has felt empowered to continue her work with Happy Tamales. When reflecting on the progress she's made since her first pregnancy, Imelda feels so thankful and relieved for the support she's received as an entrepreneur. "I used to be very depressed and sad, but now I have a new pride for the work I do. Everything is colorful and full of hope. I feel powerful and happy." She credits SEED SPOT for the support, mentorship, and resources provided while getting Happy Tamales running.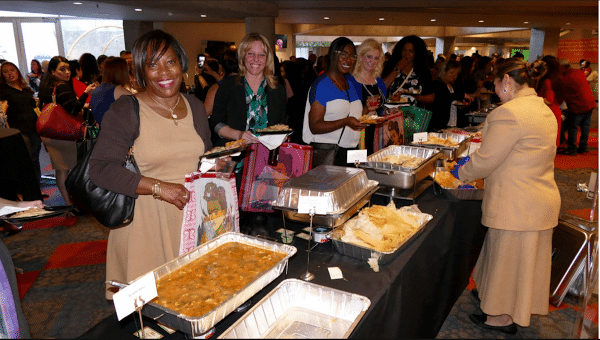 Who knew that tamales were the key to happier and healthier communities? Since graduating from our program, Imelda was selected as the Best Hispanic Entrepreneur by the DAS Foundation, traveled to Mexico as a delegate for the City of Phoenix, won first place at the Pitch! Business Competition at Phoenix Public Library, and was invited to attend the United States Hispanic Chamber of Commerce (USHCC) National Conference in Dallas. But most importantly, Imelda's tamales have been voted the BEST in the Valley! We are confident that this is just the beginning for Imelda's Happy Tamales. We can't wait to come buy tamales from your facility one day!
Start your entrepreneurial journey today.
---
Related articles about SEED SPOT Entrepreneurs:
>>"KYA's Got Your Back: Breaking Down the Barriers Social Media Put Up"
>>"Stephanie Schull: From Observer to Women's Health Problem Solver"
>>"3 Ways to Build an Impact-Driven Entrepreneurial Ecosystem"