By: Bianca Buliga, Digital Marketing Manager
On Sunday, October 15th, SEED SPOT alumna and founder of Delighted By Hummus, Makenzie Marzluff, was submerged into ABC's Shark Tank to score a potential investment deal from a panel of billionaire investors. After pitching her innovative dessert hummus (that's still made from chickpeas), Makenzie received offers from Mr. Wonderful and Mark Cuban. A nail-biting deliberation led to Makenzie accepting Mark Cuban's $600,000 offer.
Delighted by Hummus replaces garlic and lemon with cinnamon and whole vanilla beans to create a rich and creamy spread for delicious desserts. Vegan, gluten-free, and made with zero preservatives, Makenzie has crafted her dessert hummus into flavors like vanilla bean, snickerdoodle, choc-o-mint, and brownie batter. But Delighted by Hummus is not Makenzie's first (or last) entrepreneurial venture disrupting the culinary industry.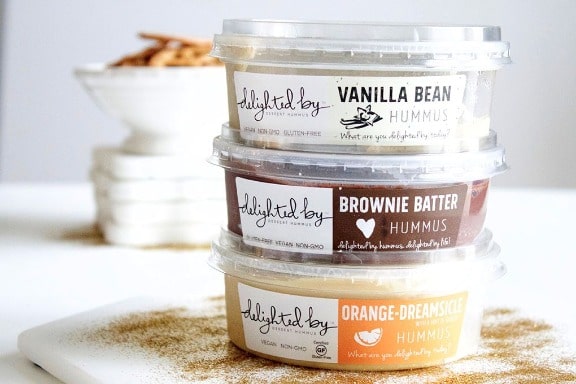 Born and raised in Ohio, Makenzie grew up watching Food Network and baking with her grandma. Unsure of what she wanted to study, Makenzie dreamed of opening her own restaurant although it was discouraged by her family – "I grew up in more of a 'you're going to be a doctor' environment". Makenzie shelved her entrepreneurial ambitions for a few years, changing her major at the University of Arizona six times before realizing she wanted something different.
"The thought of working for someone else didn't motivate me."
Makenzie left college, moved to Sydney, Australia, and stood outside health foods stores offering free nutrition consultations to people passing by. After a year, she had built a full database of nutrition clients and opened a nutrition and wellness center with help from a young entrepreneur's business loan. At age 22, Makenzie led a team that offered highly-demanded cooking, nutrition, and pilates classes for a year before deciding to move back to Arizona. Within eight weeks of listing, Makenzie sold her business and was on a flight back to the desert.
After returning to Arizona, Makenzie was unsure of what to do next – "no jobs resonated with me and the thought of working for someone else didn't motivate me". She was drinking green smoothies and loved the positive effect they had on her energy levels, so she created Osaka Sun Blendery, a drive-thru smoothie business. One day, Makenzie stumbled across SEED SPOT and found out she could learn more practical business skills to boost her venture idea.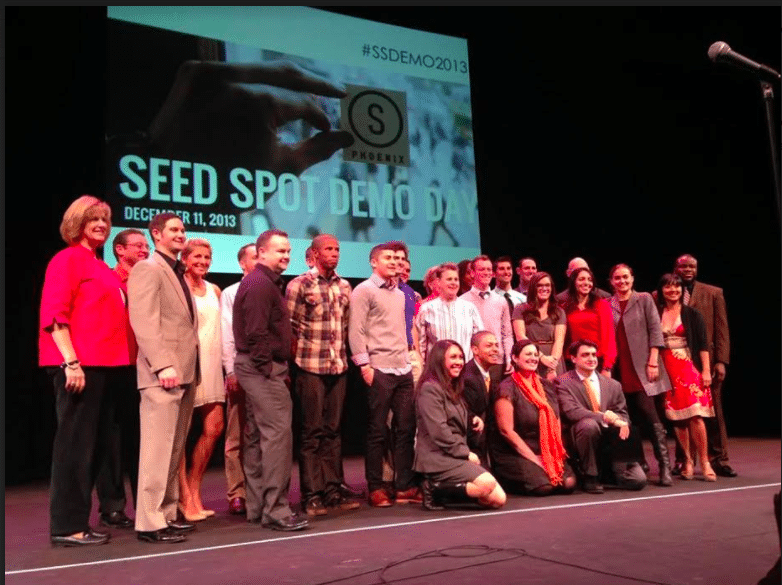 Makenzie applied and became a member of SEED SPOT's second full-time cohort. "I learned [about] financial projections, raised capital, got connected, and even sold smoothies at SEED SPOT events. But I couldn't secure a physical space for my company – we kept losing lease deals to other companies with more money. It was grueling and it wasn't flowing. At this point, smoothie bars were popping up left and right and I had to admit that I had missed the gap in the market."
"Your purpose is to spread your glitter."
This difficult discovery propelled Makenzie towards an internal dialogue about her purpose. "I went to this spiritual retreat in Sedona, AZ and heard a quote that really resonated with me. 'Your purpose is to spread your glitter – be the light you are and bring energy to every room you're in.' And that was very liberating for me because I didn't have to worry about doing. I could just be. Whatever happens will flow."
Within 24 hours, Makenzie was making her dessert hummus for some friends. "I looked down while I was stirring and was like, 'this is how I'll spread my glitter'". She started selling her dessert hummus in farmer's markets, but kept selling out. "My goal was to be the first dessert hummus on national shelves but I needed serious help with manufacturing." So, Makenzie downsized to a suitcase, lived out of her van, and drove up and down the east coast to every single Wegman's grocery store. "I was sleeping on coolers of hummus and ice, and there were months when I'd get to -$15 in my bank account. I just had to keep going."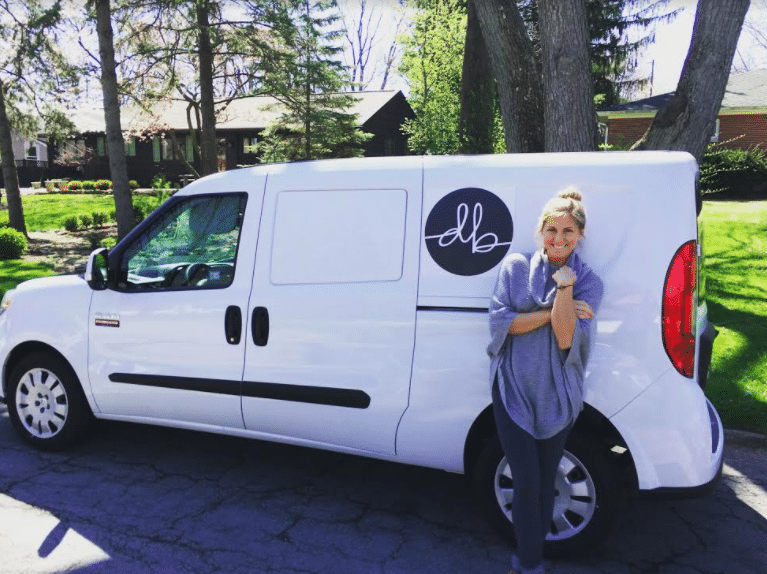 But it worked – Delighted By Hummus made it to shelves in May of 2016. But the wear and tear was becoming noticeable. "My SEED SPOT mentor, Michael Ellenby, told me I was looking stressed and encouraged me to raise more capital so I could hire more team members. I got the crazy idea to apply to Shark Tank, and did it." She recorded a video, sent it to Shark Tank, and got a call from them within 24 hours. "At that point, I had raised $60,000 but was still considered too early-stage."
Within a year, Makenzie applied again… but was told that NEXT YEAR would be the year for her. "They told me they'd call me in April 2017, but I was done wasting my time. I was in the middle of running my business, so at that point it was up to them." Lo and behold, Makenzie received a phone call from Shark Tank's producers in April of 2017, when Delighted by Hummus had reached almost $1 million in sales. "They pushed me through the endless steps and rounds of recording videos, creating a pitch, coaching me on the pitch, and eventually filming in June."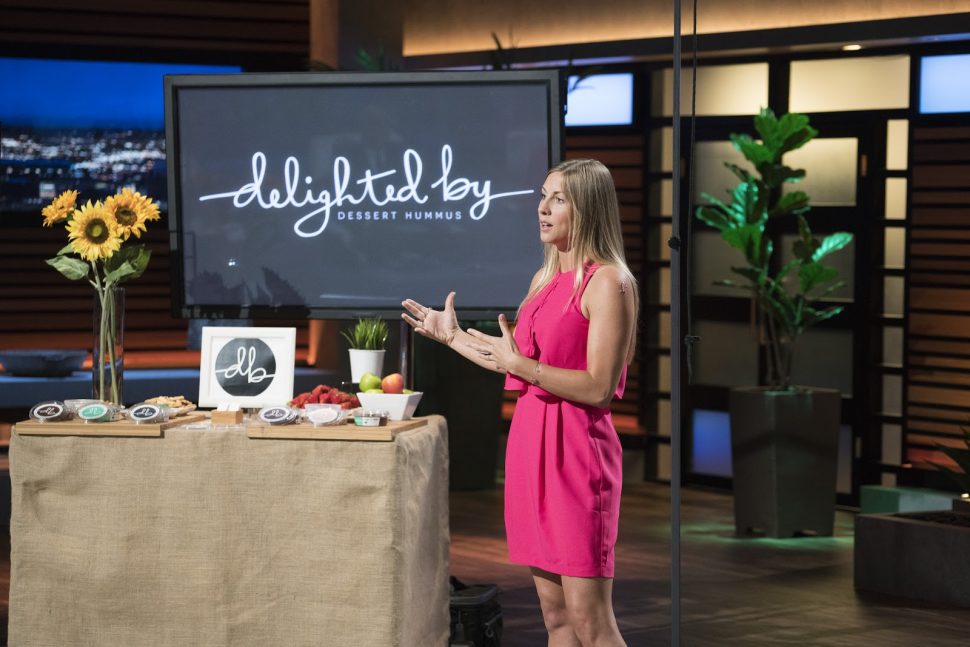 Though the episode shows Makenzie's interaction with the sharks for only seven minutes, the conversation went on for 90 MINUTES. "I went in there expecting to keep my valuation, wanting to work with Barbara, and thinking it would be a fun and easy celebration of my hard work. I couldn't have been more wrong." After receiving offers from Mark Cuban and Mr. Wonderful, Makenzie deliberated for a full ten minutes before deciding Mark Cuban's expertise and strategy was the best fit for her venture.
"You can build an empire while maintaining your personal alignment."
Since filming Shark Tank, the number of stores Delighted by Hummus is sold in has doubled. Makenzie has also hired additional team members to help with operations, sales, and marketing support. "Cuban is a billionaire who is super smart with his money – he is very resourceful and knows how to be efficient." Next on the agenda, Makenzie hopes to partner with a female celebrity who can endorse her product and educate her customer base on the health benefits of eating dessert hummus.
For other entrepreneurs hustling towards success, Makenzie says: "Remember that you can build an empire while maintaining your personal alignment. If you're not eating, sleeping, or exercising, are you being fulfilled? Is your business nourishing your soul? Ease and grace is accessible but you have to believe it. Stay the visionary you are and stay empowered in your belief systems – you were given your idea for a reason."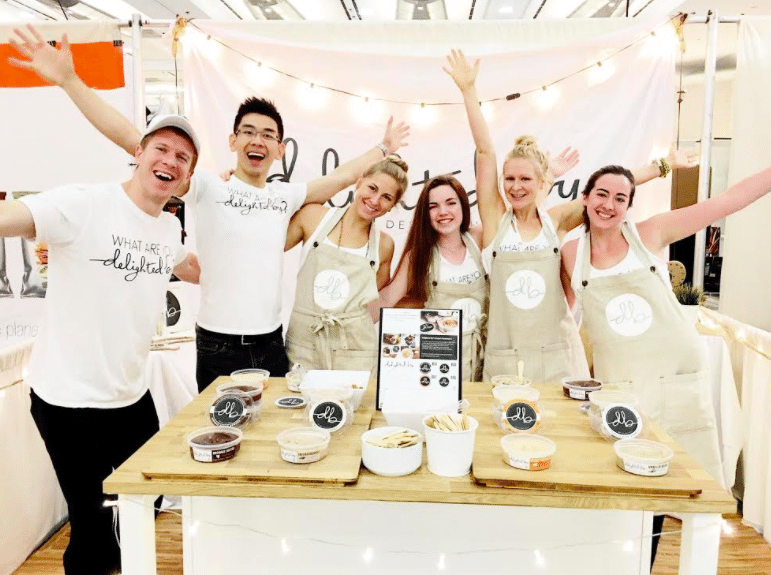 Makenzie, your spirit and drive are contagious! We are so proud of your authenticity and your determination to spread impact through business. Thank you for sharing behind-the-scenes (and mouthwatering) stories from your latest achievements. Now, let's indulge in some snickerdoodle flavored dessert hummus!
Start your entrepreneurial journey today.
---
Related articles about SEED SPOT Entrepreneurs:
>>"3 Ways to Build an Impact-Driven Entrepreneurial Ecosystem"
>>"2-Day Launch Camps: What Are They and Why Do They Matter?"
>>"10 Self-Care Apps for Entrepreneurs (and Overwhelmed Professionals)"