By: Bianca Buliga, Digital Marketing Manager
Five years, 421 adult alumni, 1,600 high school alumni, $10.2 million raised in capital, 2.2 million lives impacted, and ONE incredible event to celebrate it all.
Last week, 500+ members of the Phoenix startup community packed the historic Orpheum Theatre to cheer on 13 high school and adult alumni as they pitched their latest updates, new products, and even new ventures! For the SEED SPOT team, it was definitely a mission moment in seeing each founder's ideas and plans come to fruition in a BIG way.
SEED SPOT announced an exciting two-pronged approach for the future, including 1) launching a train-the-trainer model where community organizers teach SEED SPOT curriculum to impact-driven entrepreneurs nationwide and 2) partnering with 100 innovative high schools by the end of the year. Additionally, a total of $10,000 was awarded in prizes to Kenneth Mims, founder of Science Prep Academy, and Julia Garcia, founder of Kya.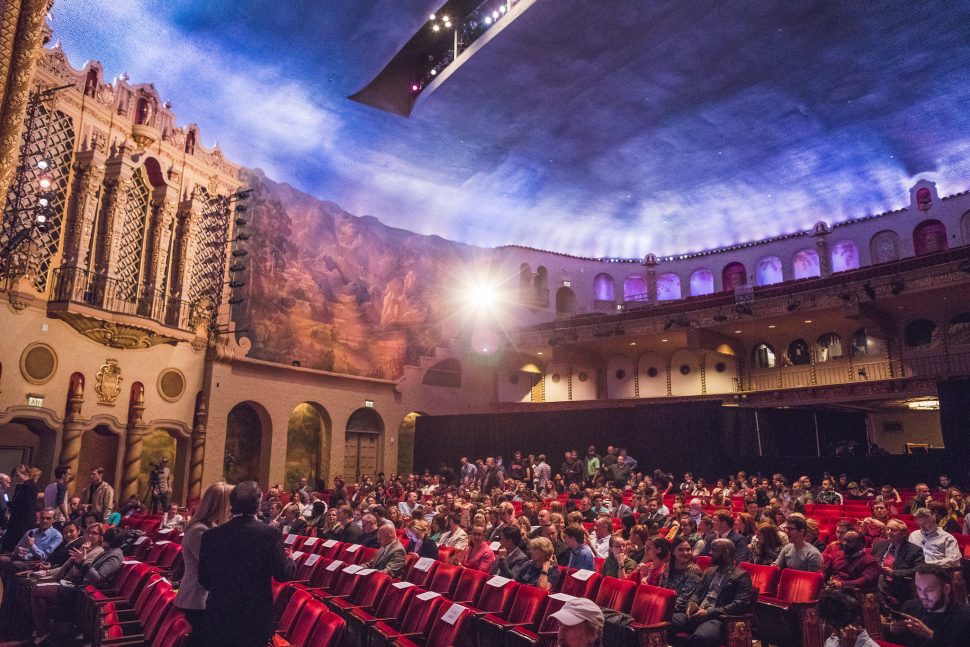 You might be wondering… how did we narrow it down to 13 inspirational alumni? Beyond inevitable scheduling conflicts and international travels, we decided that participants must have made significant progress since their time in a SEED SPOT program, completed the annual Alumni Impact Survey demonstrating progress, and been involved in the SEED SPOT community as active alumni.
For those of you who couldn't make it to DEMO DAY, no worries! We've put together a quick recap to share the love:
6:00pm: The community showed up in force to network and cheer on some of Phoenix's most inspirational impact-driven entrepreneurs
6:30pm: CEO and co-founder, Courtney Klein kicked off the show by describing SEED SPOT's five years of impact and thanking our Board of Directors, committee members, community supporters, and rapidly-growing team
1600+ youth alumni served, 70 teachers trained, 30 schools across 4 states
421 adult alumni served, 78% still in business today, 1,050 jobs created, 49% female founders and 45% minority founders, $10.2 million in capital raised, and 2.2 million lives impacted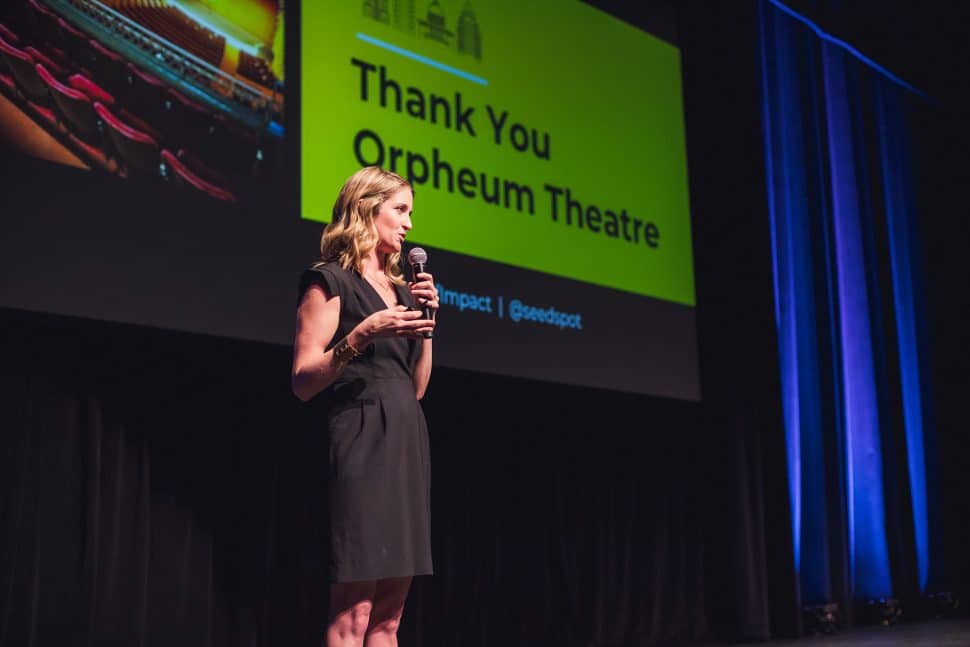 7:00pm: Venture pitches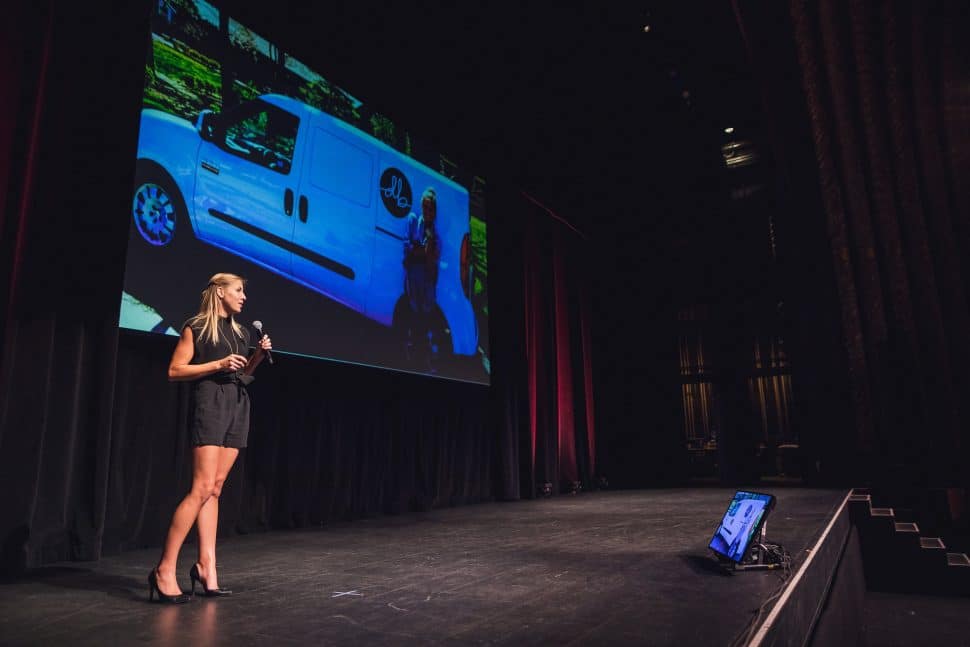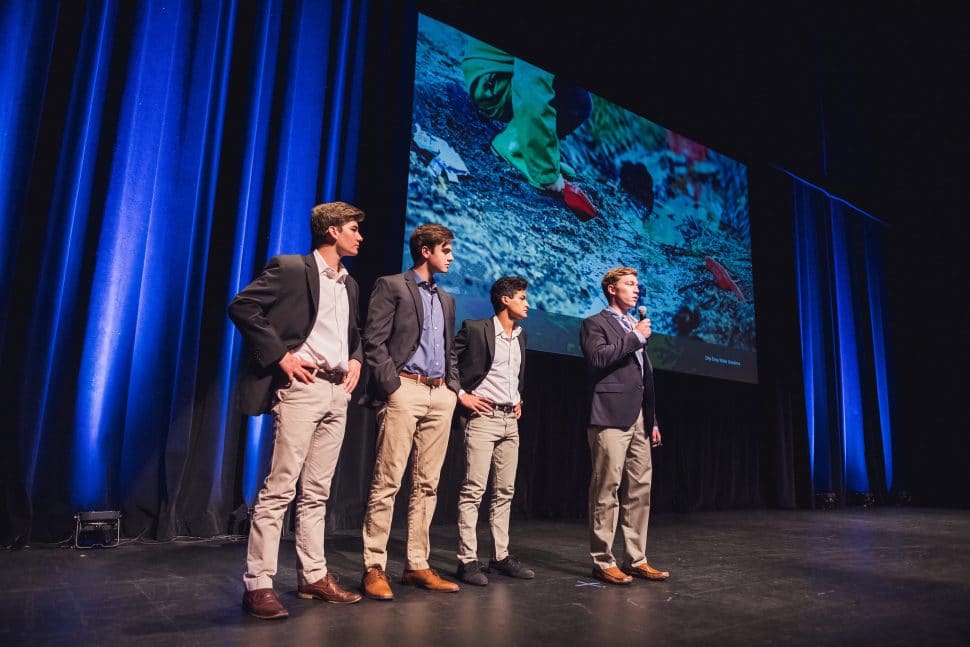 3/13: Kenneth Mims, founder of Science Prep Academy, is bringing progressive education solutions to students with autism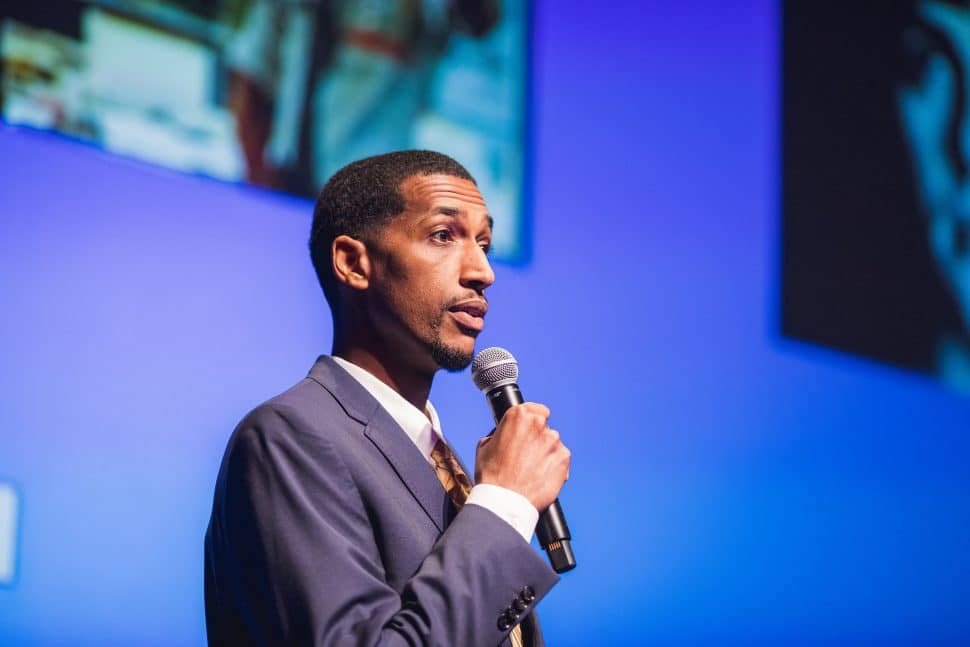 4/13: Deanna Montrose, founder of gLOVE Treat, is providing quick and disposable relief to those suffering from joint, muscle, and skin conditions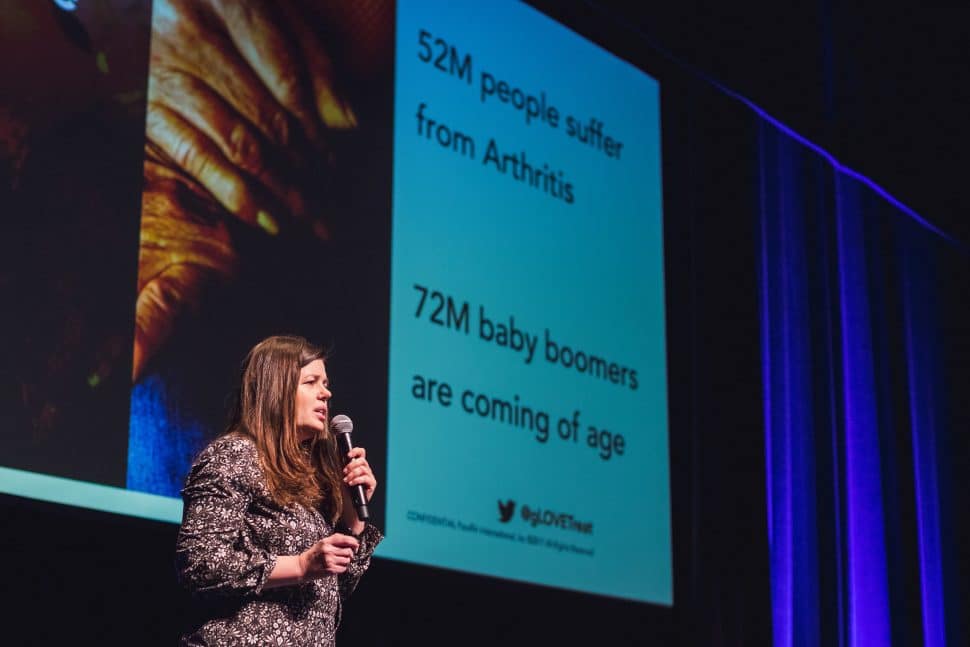 5/13: Yvette Arriaga and Judson Garrett, the Director of Engineering and Executive Vice President of Proctorio, are using machine learning to prevent students from cheating during exams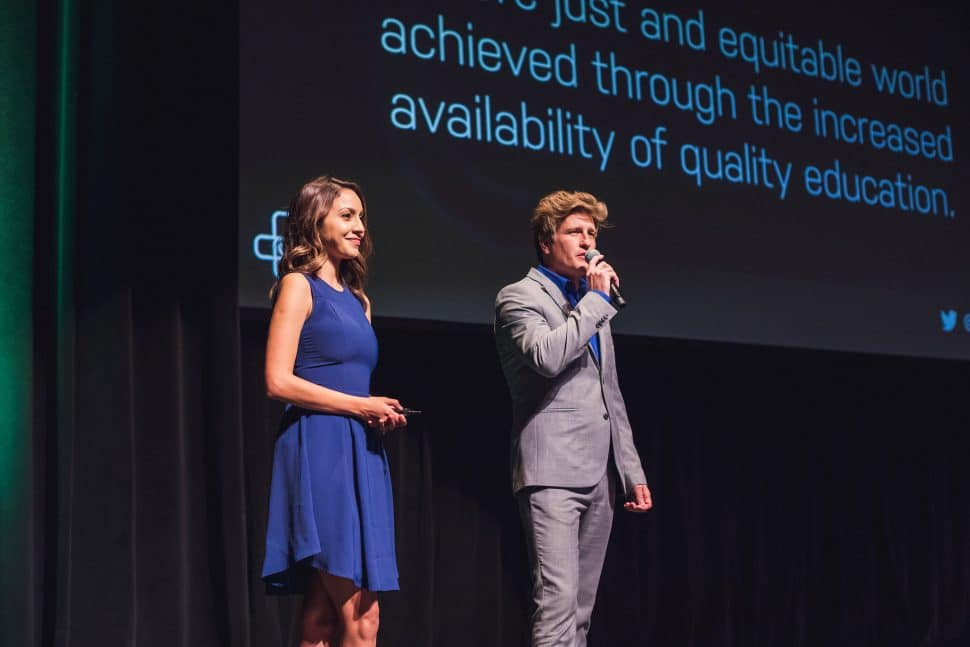 6/13: Hart Schafer, founder of TheraSpecs, created glasses that help relieve symptoms for migraine and concussion patients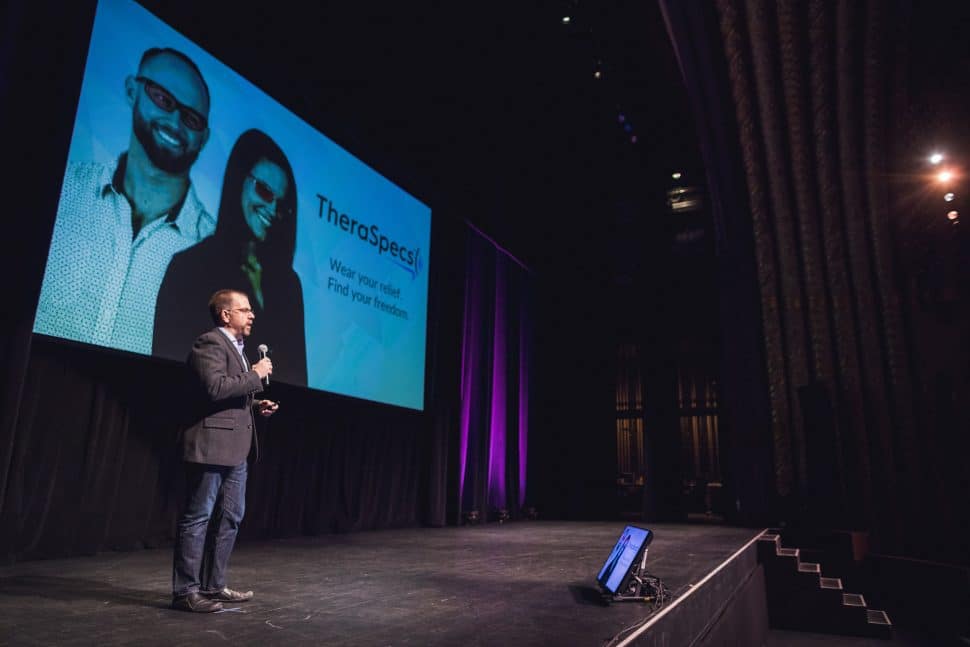 7/13: High school students from Desert Garden Montessori founded TempTrac to eliminate the dangers associated with heat illness while doing outdoor activities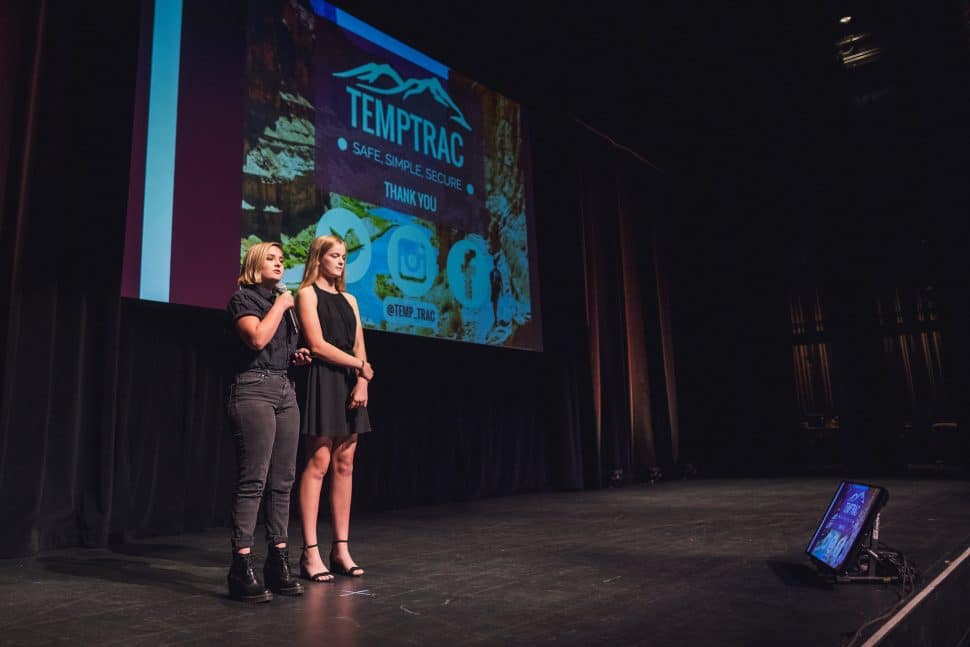 8/13: Kirk Johnson, founder of SOUNDS Academy, is providing underserved students with character values through music education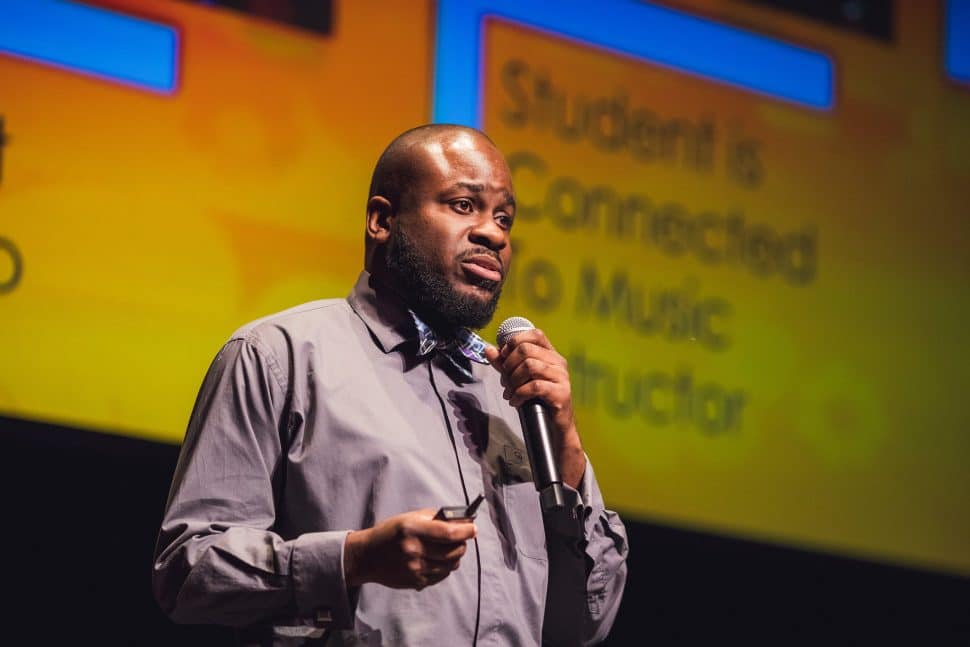 9/13: Melanie Isaacs, founder of PAL Experiences, is strengthening communities through autism inclusion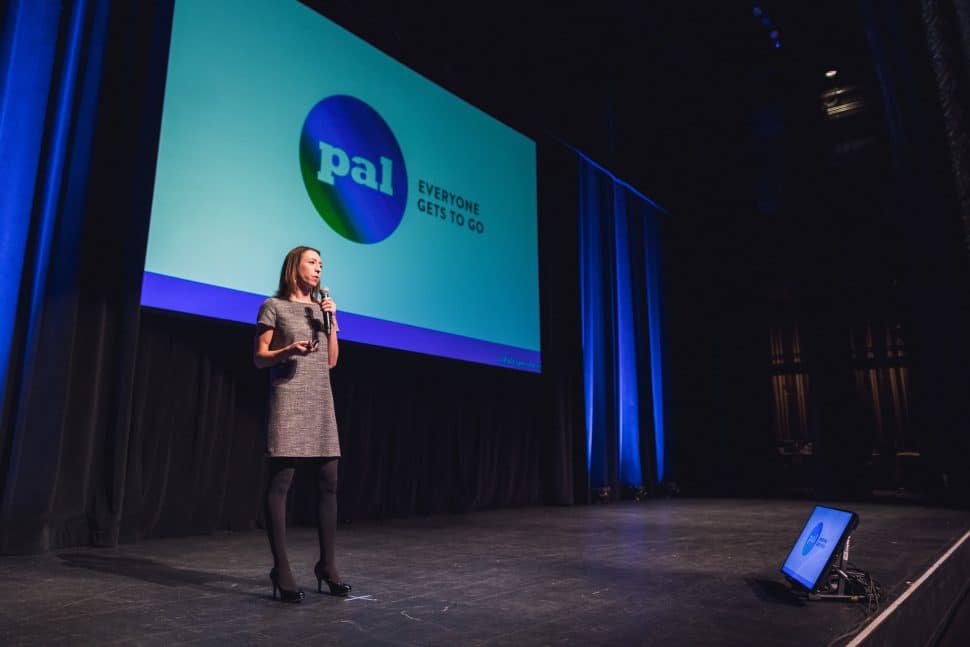 10/13: Julia Garcia, founder of Kya, is eliminating cyberbullying on social media through an interactive app that is every young girl's best friend and big sister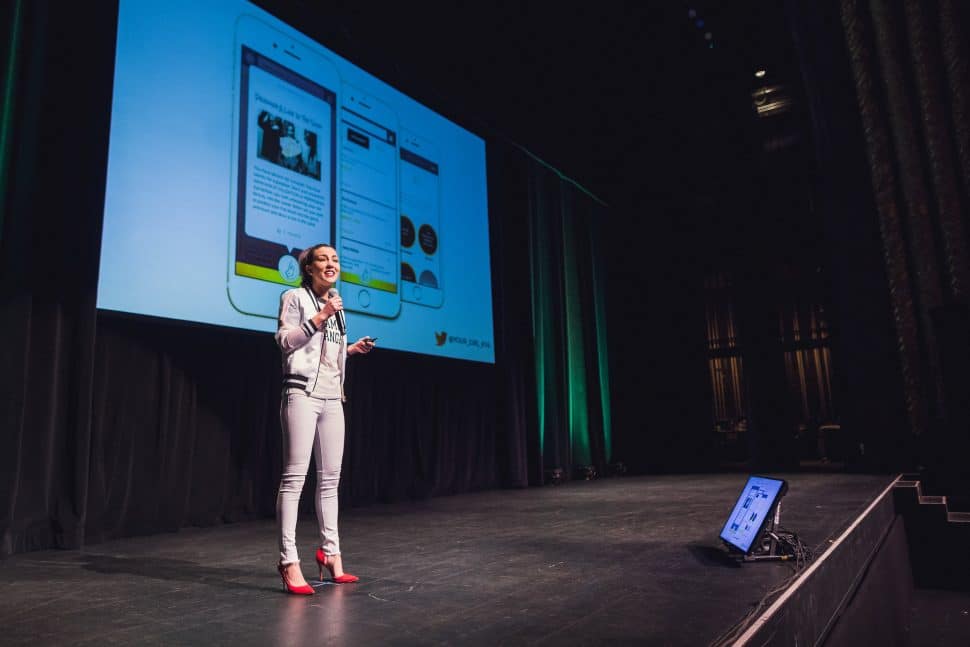 11/13: Dave Leedy, founder of ZombieBox, created a device that silences noise from generators and industrial equipment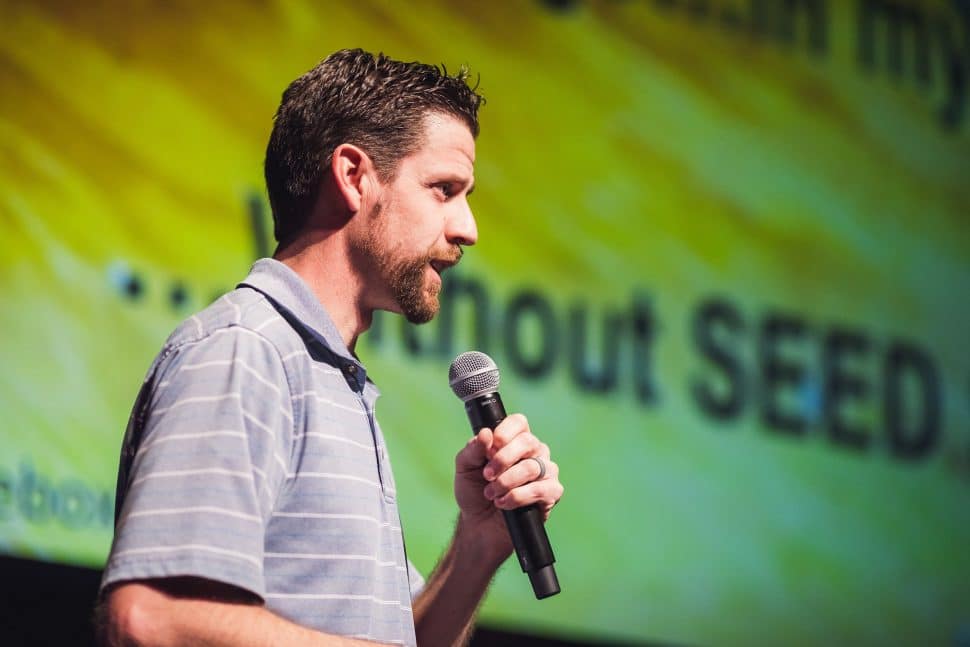 12/13: Sheila Iyengar, founder of Nagi Foundation, is treating animals and impacting lives on Tribal Lands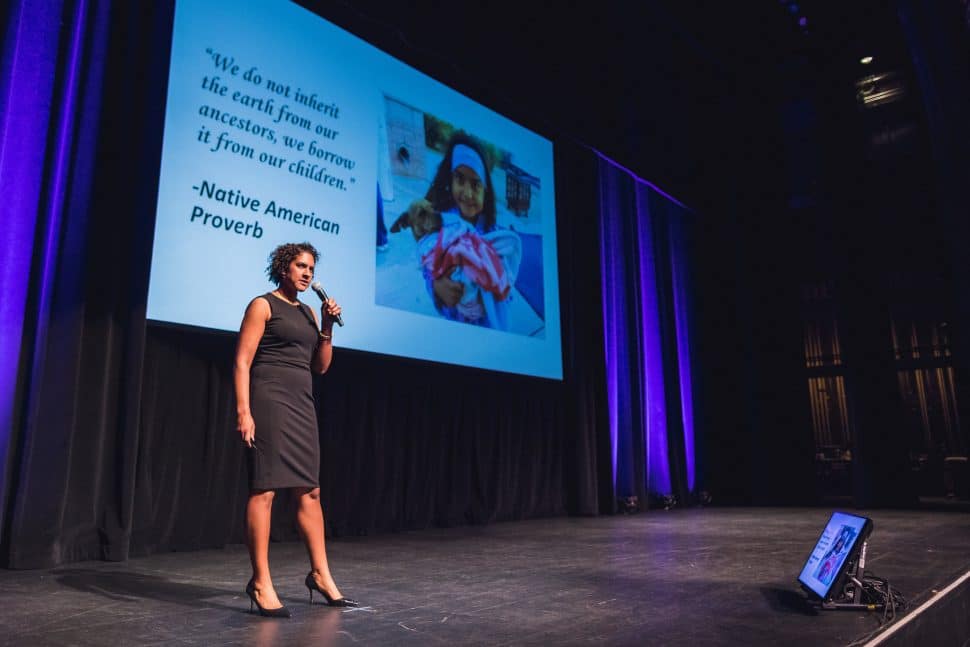 13/13: Peter Boyle, Founding School Director of Western School of Science & Technology, discussed the benefits of deploying SEED SPOT's high school entrepreneurship curriculum in schools across AZ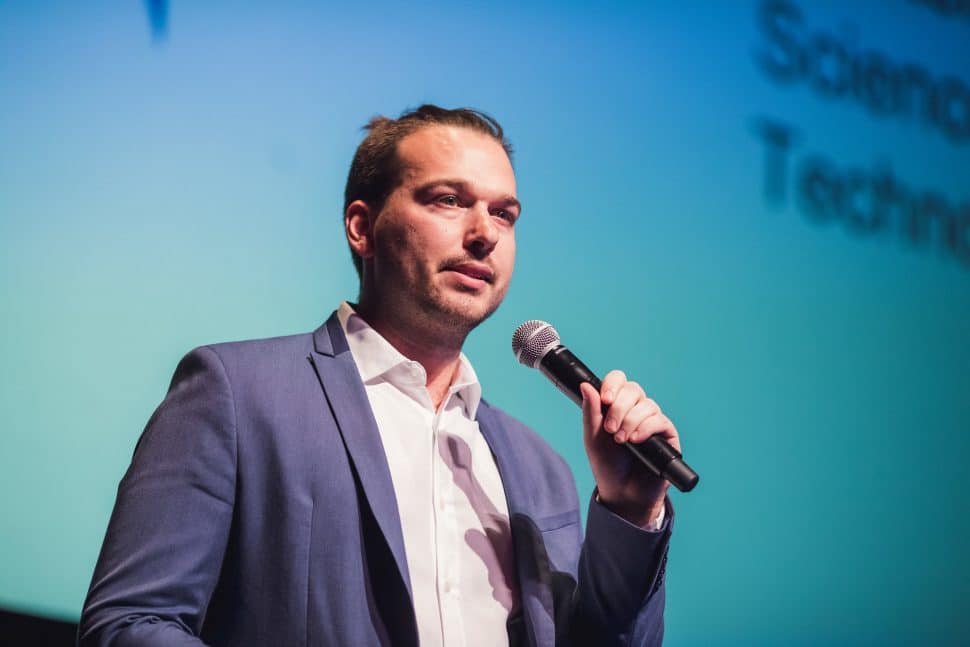 7:45pm: Big plans for the future!
Vice President of SEED SPOT Communities, C'pher Gresham, announces strategy to democratize the impact of SEED SPOT to communities across the country. SEED SPOT will empower local Community Organizers with training, curriculum, and a platform to run SEED SPOT's 2-Day Launch Camp and Impact Accelerator in their communities. Already on the books are Launch Camps in Arcosanti, Phoenix, DC, Boise, Tampa, and Santa Barbara. Check out our Communities page to learn more about them!
Courtney Klein announces growth plans for SEED SPOT Schools. SEED SPOT Schools programs are designed to empower high schools students across the country to become creative problem solvers and create impact-driven ventures. SEED SPOT will empower teachers in 100 schools nationwide by end of year. Visit our Schools page to bring SEED SPOT to your school!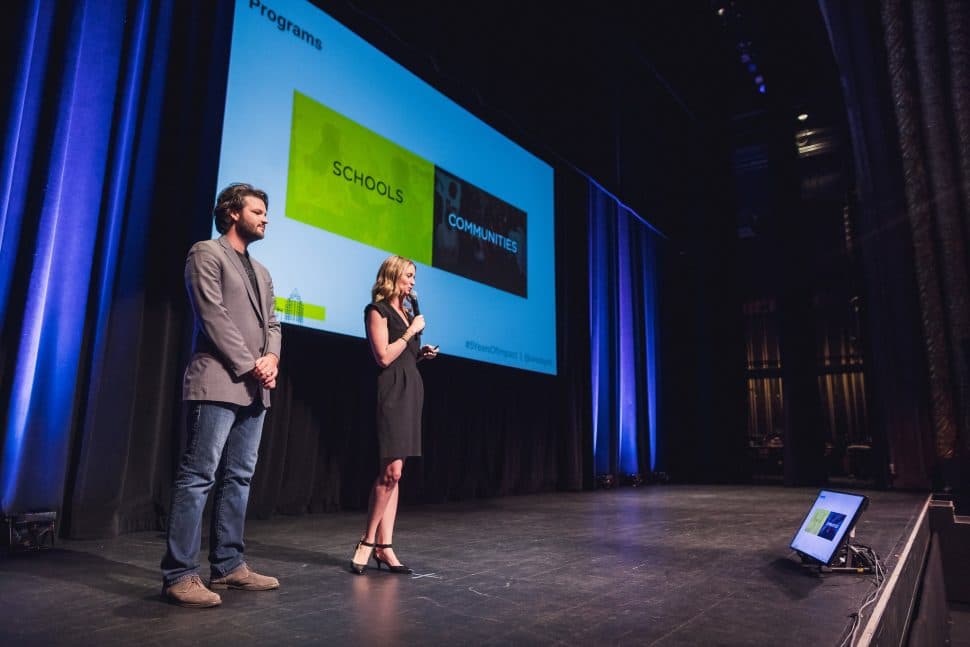 8:00pm: Awards, awards, awards
APS presents Community Partner of the Year award to JP Morgan Chase
David Blackledge presents Mentor of the Year award to Michael Ellenby
Stephanie Sims presents Speaker of the Year award to Chris Cardinal
Science Prep Academy wins $5,000 Pakis Foundation Prize for a Nonprofit Organization
Seth Mones presents $5,000 JP Morgan Chase Audience Award to Kya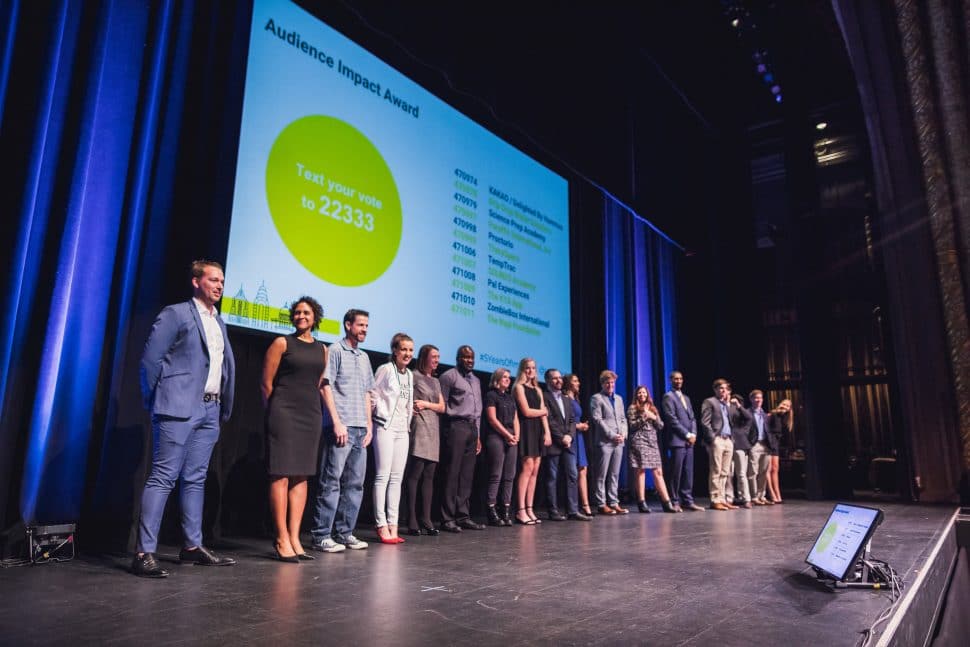 8:15pm: Show's over folks – now go mingle with the founders in the lobby!
An enormous SEED SPOT thank you to our AMAZING donors and community supporters: the Orpheum Theater, JP Morgan Chase, Amy and Patrick Armstrong, the Pakis Family Foundation, Renegade Events (AV), Aaron Kes Photography, and Kaard Bombe Videography.
Another big thank you to the amazing volunteers who helped out with social media, handing out programs, crowd-pushing, and a number of other helpful day-of responsibilities: Hannah Bashaw, Sierra LaDuke, Brad Taris, Maxwell Montrose, and Weston Montrose.
Beyond the incredible village it takes to put on a DEMO DAY, a heartfelt thank you to every single SEED SPOT alum who has pursued their dream, created an impact-driven venture, and used business as a force for good within their communities. YOU fuel our fire and keep us focused on propelling more social entrepreneurs around the world towards making a difference.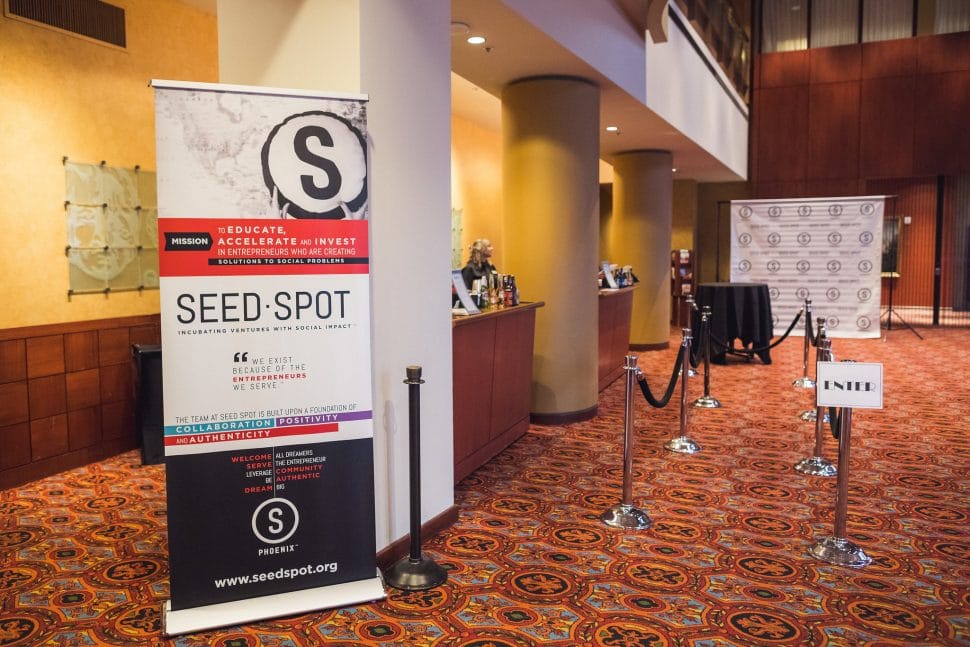 While DEMO DAY may be over, the impact is just beginning. Help us empower more entrepreneurs with #DreamBig attitudes by introducing us to a community organizer, signing up for an upcoming 2-Day Launch Camp, introducing us to a high school near you, or bringing SEED SPOT to your classroom. Thank you for your continued support – onward and upward!