By: Bianca Buliga, Digital Marketing Manager
Happy 2018 SEED SPOT family! What are your resolutions for making 2018 the best year yet?
This year, we're focusing on community, growth, and impact. Over the past 5 years, we have empowered entrepreneurs of all ages. As we look towards 2018, our vision is to further unleash our knowledge to the world through our Schools and Communities programs. Using our proprietary Impact Canvas and curriculum, community organizers in cities and teachers in high schools will guide entrepreneurs from ideation to launch in an immersive experience that covers customer and market validation, prototyping, and pitch practice.
EMPOWERING COMMUNITIES
In order to empower communities across the USA, we have developed, tested, and run our 2-Day Launch Camp. The 2-Day Launch Camps serve as a springboard and onramp for entrepreneurs to start and grow their ventures. Over the course of two action-packed days, entrepreneurs are walked through SEED SPOT's curriculum, guided by mentors and content experts, and ultimately pitch their venture to a community audience at a Pitch Night.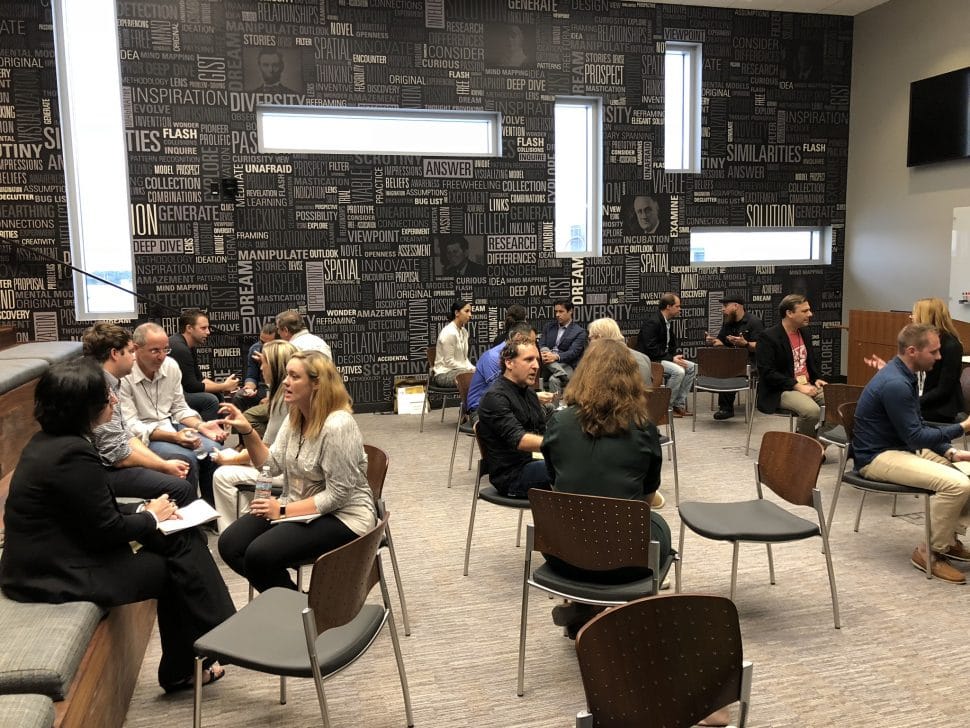 A community that runs multiple Launch Camps has the opportunity run our Impact Accelerator, a multi-week, structured approach to guide entrepreneurs through building their ventures, receiving mentorship from top-tier business mentors, and preparing for investment or scaling.
To facilitate SEED SPOT's rapid growth into new communities nationwide, Lauren McDanell, our former Director of Entrepreneur Initiatives, has been promoted to a new role in Washington, DC as our Director of Community Training and Support! Lauren's amazing community cultivation skills will be leveraged to train new community organizers, support ongoing product development, and ensure consistently high-quality programming as SEED SPOT's brand grows.
A growing number of innovators, inventors, trailblazers, and creators from all corners of the United States have reached out to SEED SPOT for help in cultivating their entrepreneurial ecosystems. Our upcoming programs include a 2-Day Launch Camp in DC (2/8-2/9) geared towards veteran entrepreneurs, a 2-Day Launch Camp in Phoenix at our office (4/6-4/7), a 2-Day Launch Camp in Boise (5/4-5/5) and a number of Impact Accelerators starting this summer.
ENABLING INNOVATION IN HIGH SCHOOLS
Nearly four years ago, SEED SPOT launched a program that would take high school students on their first entrepreneurial journey. SEED SPOT Schools is on a mission to educate, train, and support the next generation of problem solvers. We deploy programs in high schools across the nation that integrate entrepreneurship, STEM, and design-thinking to equip students with the 21st century skills necessary to create market-based solutions to social problems.
During our programs, students identify social problems in their communities, analyze their root causes, iterate and design solutions, and build business plans to launch their own ventures. The students then pitch their impact-driven ventures at SEED SPOT's annual High School Demo Day, where they can win prizes and funding for their hard work.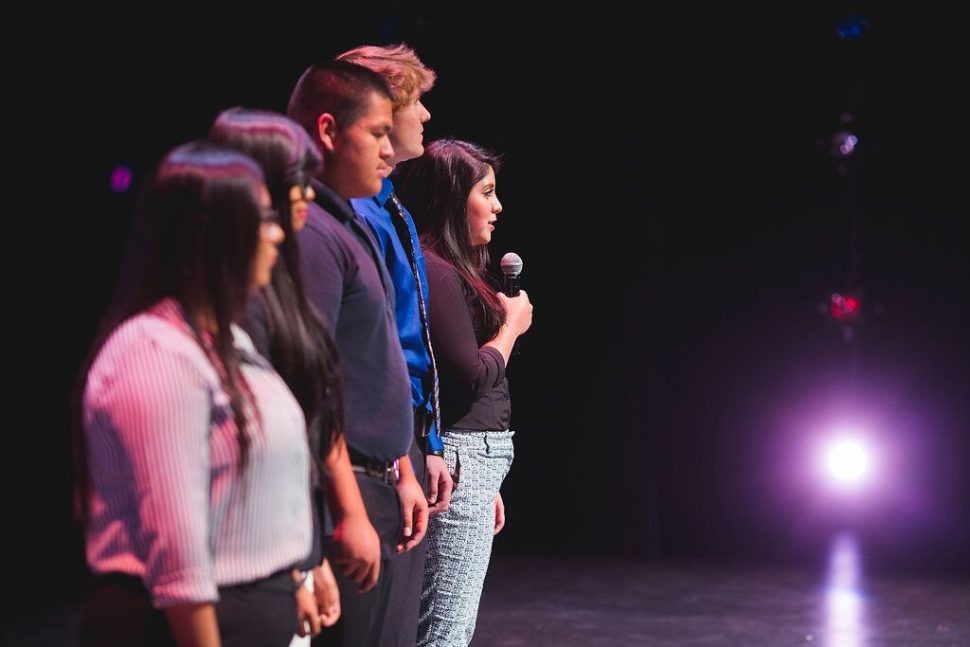 SEED SPOT's proprietary high school entrepreneurship curriculum is currently in 22 schools in four states across the nation, and we have HUGE plans for the future. We're in the midst of hiring a School Expansion Strategist who is passionate about education, entrepreneurship, and sales to help us grow to 500 schools over the next five years.
Beyond equipping students with necessary public speaking, leadership, and teamwork skills, teaching high school students entrepreneurship propels them towards success academically and professionally. We're helping students become proactive leaders of the future, and now's the time for your school to join the SEED SPOT Schools movement.
WE'RE NOT SLOWING DOWN.
We're accepting applications to partner with the nation's most innovative communities and schools. If you're interested in bringing SEED SPOT to your community, visit our Communities page to request an overview packet and application. If you would like to bring SEED SPOT to your school, check out our brand new Schools page and submit an interest form to get the ball rolling.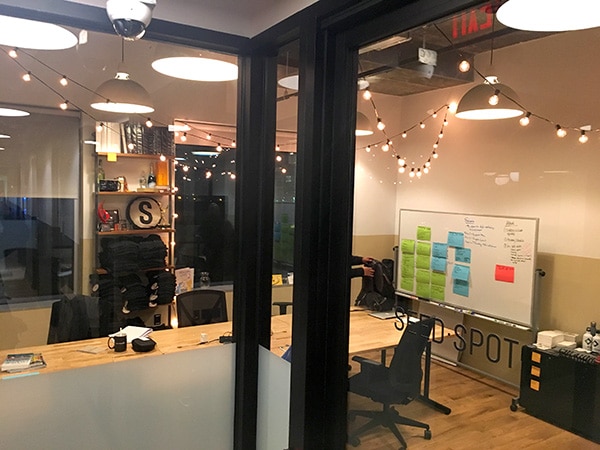 We are constantly on the lookout for enthusiastic community organizers and forward-thinking schools who are ready to use business as a force for good! Let's do this, 2018!
---
Related articles about SEED SPOT:
>>"3 Ways to Bring Entrepreneurship into the Classroom"
>>"3 Ways to Build an Impact-Driven Entrepreneurial Ecosystem"
>>"2-Day Launch Camps: What Are They and Why Do They Matter?"