By: Bianca Buliga, Digital Marketing Manager
Get ready, get hyped, and get loud because High School Demo Day is almost here!
On Tuesday, May 15th (just two months away!), top student teams selected from 20 schools across three states will be pitching their innovative ideas to social problems at the Herberger Theater Center in downtown Phoenix. You are formally invited to cheer them on, give them lots of high-fives, and get inspired by their unbelievable ideas for sustainable change. Save your spot here!
But this is not our first rodeo. In the past few years, hundreds of students have taken the stage to wow the Phoenix startup community with their dreams of creating a better world. Tylor Tang, alumna of Walden Grove High School in Sahuarita, AZ, is one of these impressive young founders. During her junior year, Tylor participated in SEED SPOT's social entrepreneurship course designed for high school students with an aptitude for problem-solving.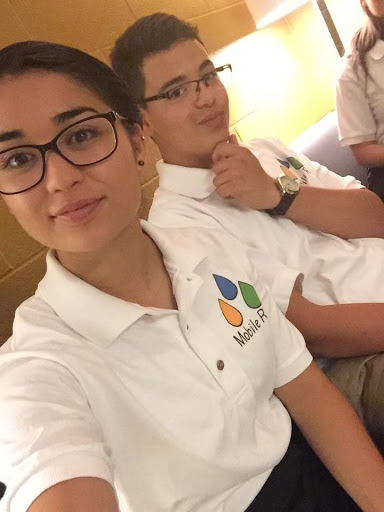 After learning that there are 10,000 homeless people in Pima and Maricopa County, Tylor and Andrew decided to take action. Under the guidance of teachers Krista Gypton and Cliff Avant, Tylor and her classmate, Andrew Moreno, co-founded a non-profit organization called Mobile Rain to "refresh, replenish, and restart people's lives".
"We discovered that many people who become homeless get stuck in this vicious cycle. Not having a job means they don't have money for food, shelter, or access to water, which leads to poor hygiene and an increased inability to get a job."
They came up with the idea of installing a mobile shower into a renovated school bus that travels to the homeless and hooks up to the nearest water source. Homeless individuals would be able to take 10-15 minute showers, get their clothes washed, and receive a fresh outfit. Having access to the shower would give homeless individuals the confidence to interview for jobs and maintain their health.
But this idea didn't happen overnight. Tylor and Andrew spent the school year developing and iterating on their idea. As a team, they brainstormed solutions to this widespread social problem, validated their solutions with potential customers, and conducted an in-depth market analysis. With the help of local mentors and content experts, they created a business model to bring Mobile Rain to life. All of their hard work culminated at High School Demo Day, where they pitched their innovative idea in front of over a thousand people for a chance to win prizes!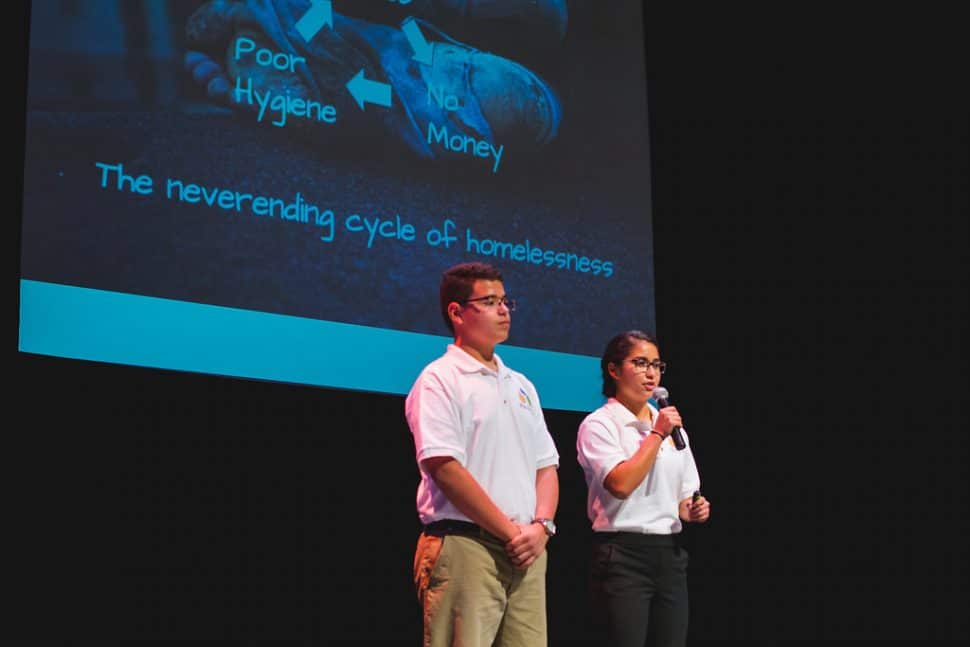 "My High School Demo Day experience was something I will never forget. I remember riding up to Phoenix [from Sahuarita] and being so nervous. When we got to the auditorium, the whole SEED SPOT team was very welcoming and made us feel very excited to showcase all the work we put into our social ventures. I remember my partner and I were listening to music backstage, dancing and singing which helped tremendously with the nerves.

When the time came, we sat behind the curtain waiting. Our names were finally announced and we went on stage with the lights shining down on us. I remember looking out into the crowd and thinking "wow, that's a lot of people". But then I thought, "I can do this". I presented confidently, and tried to put passion into everything I was saying. We made a few little mistakes, but I remember getting off the stage and being so happy. I wanted to go back on stage because of how much positivity and energy we got from the crowd."
Beyond impressing the audience with their professionalism and creativity, Tylor and Andrew ended up winning $5,000 from Cisco to continue developing and growing their business. Take a second to watch their award-winning pitch here!
Considering they started off the year not knowing what social issue to tackle, Tylor is very proud of the progress they've made.
"I can't tell you how many ideas we went through to get to Mobile Rain. We had a notebook filled with different ideas, but none of them felt right. It was very frustrating, but we pushed through and it's been one of the greatest experiences I've ever had."
Now a freshman at Arizona State University, Tylor is still deciding what comes next for her. Outside of class, you can find her working as a Certified Caregiver. After graduating in 2021, she hopes to start another successful business – a dream that participating in SEED SPOT's high school entrepreneurship course helped her to realize.
"SEED SPOT'S curriculum taught me a multitude of things. It taught me how to communicate with people in a professional manner and how much work it actually takes to create a business. It also made me realize all the problems in society and how much we can do to help fix those issues. It definitely helped me feel more ready for college and a future career, because I feel more prepared in the professional world."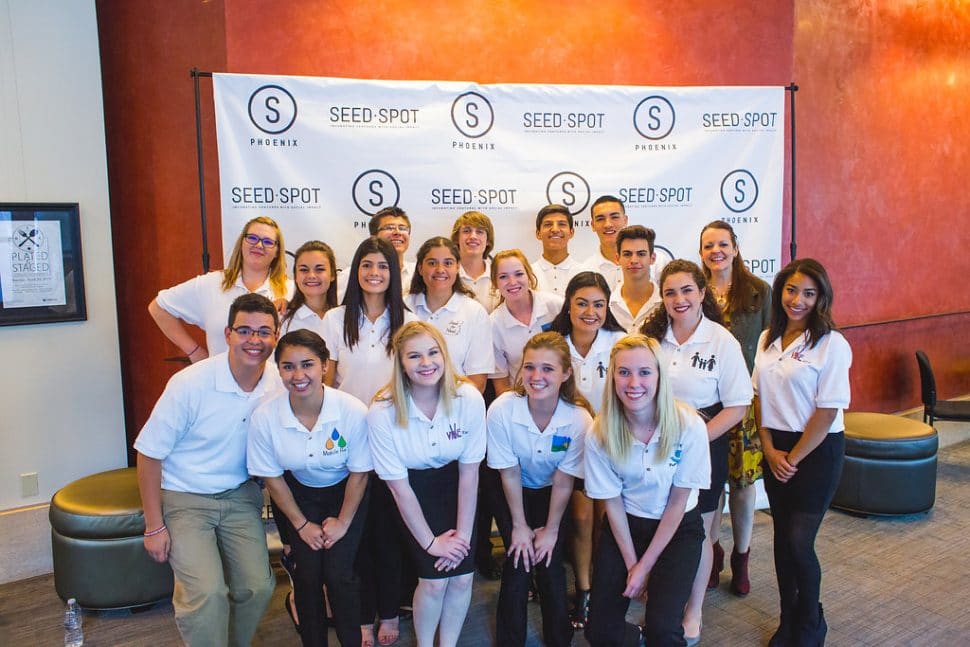 SEED SPOT is on a mission to educate, train, and support the next generation of problem solvers through a program that combines entrepreneurship, STEM, and design-thinking. Come see how our program equips students to be leaders of the future when our incredible 2017-2018 students pitch their ideas at High School Demo Day on May 15th! Bring a friend and get your FREE ticket here.
Your students could pitch at Demo Day next year!
Bring SEED SPOT to Your School
---
Related articles about SEED SPOT Schools:
>>"3 Ways to Bring Entrepreneurship into the Classroom"
>>"Youth Entrepreneurs Win $7,000 in Prizes at High School Demo Day"