By: Bianca Buliga, Digital Marketing Manager
On Tuesday, May 15th, 18 innovative student teams from across the country competed at the sold-out Herberger Theater Center in Phoenix for cash prizes to advance their impact-driven businesses.
Over 300 members of the Phoenix startup community came to support the big dreams of teenage founders eradicating suicide, educating communities on racial equity, and ensuring student safety on school campuses. These 18 teams represented the best of 80 teams that applied to compete from 21 public, private, and charter schools from across the USA.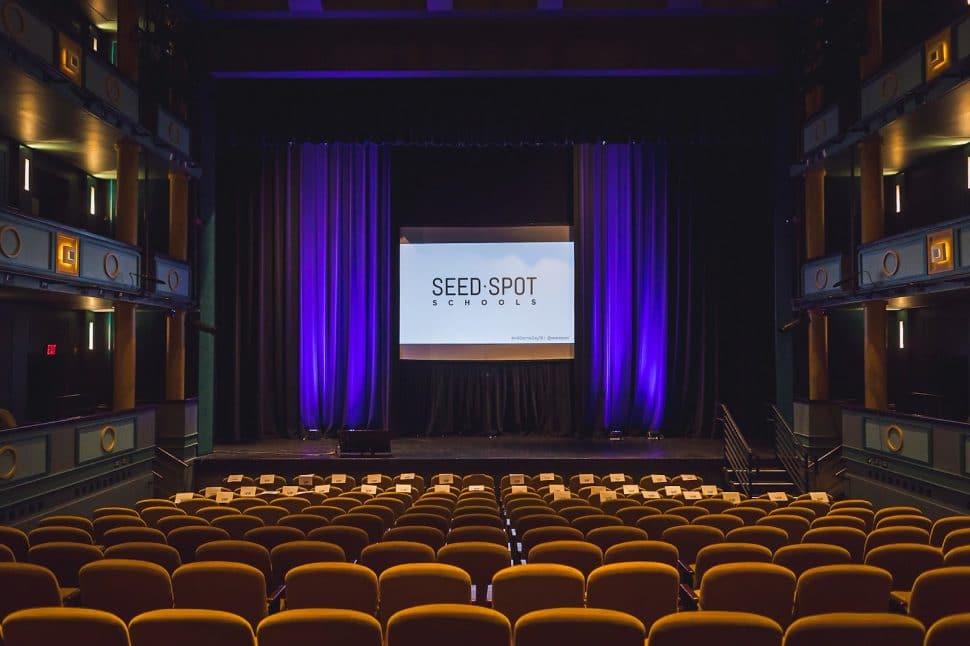 Assessed on the originality of their idea, their pitch preparation, and overall resourcefulness, each of the 18 teams embodied professionalism and creativity. However, only four of these top-performing ventures walked away with a portion of $7,000 in cash prizes:
$2,500 Cisco Innovation Prize:

Keep All Students Trained (KAST), a group that helps high school students in Newark, NJ find employment in order to afford their expenses and alleviate their parents' financial burdens

$2,500 Cisco Innovation Prize:

Lex-Al, a venture that bridges the gap between the courtroom and technology to promote justice and lower conviction rates for cases managed by public defenders

$1,000 Judges Choice Award:

Forever Mine, a team that eases the transitions of foster kids by creating a unique drawstring bag that contains encouraging letters from other foster kids

$1,000 Audience Impact Award:

Plas-Tech, a venture that builds a sustainable future for construction by using plastic waste as an ingredient in a unique concrete mixture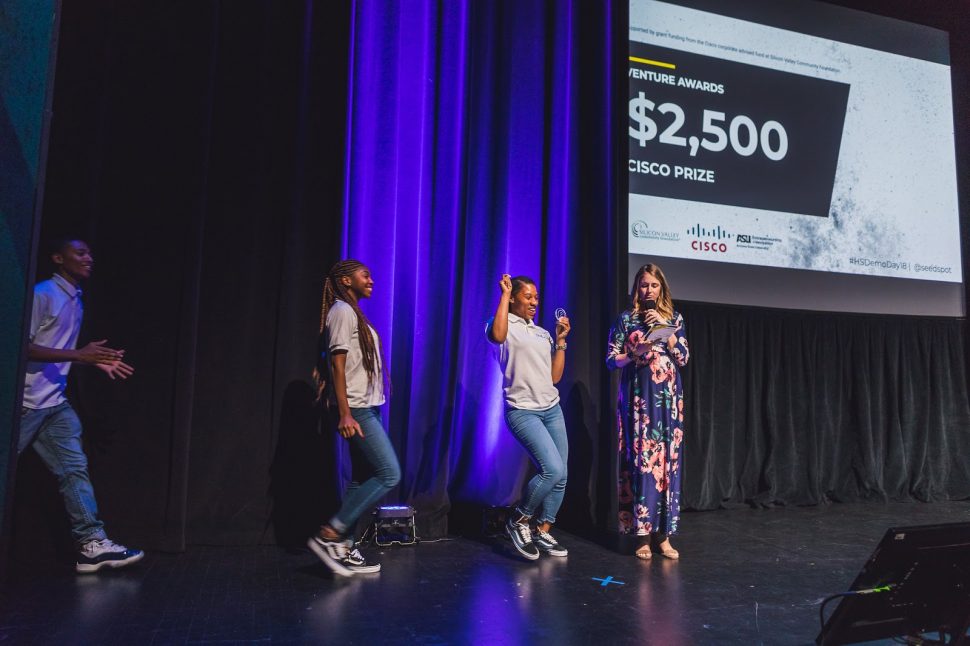 But not only students were recognized at High School Demo Day. Darrell Kidd, teacher at MET Professional Academy in Peoria, AZ was recognized as 'Teacher of the Year' for the relentless devotion and mentorship he shows his students.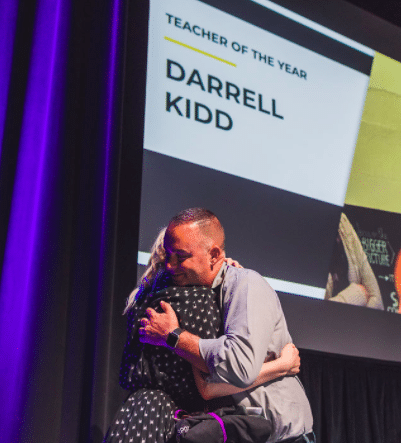 Courtney Klein, our co-founder and CEO, said that this year's High School Demo Day "represented a launching point for many student ventures from across the country. We are proud to empower the next generation to make the world a better place".
Here are the other 14 ventures who blew the audience of education thought leaders away with their big ideas to improve their communities (in the order they pitched at Demo Day):
Kilo Automotive

makes the road safer for motorcyclists by creating censors that eliminate blind spots.

TechTrade

creates an equal playing field for all students by extending technology access to improve their academic performance.

iBluelight

is a student team from Newark, NJ that ensures on-campus safety through an innovative app that puts security in students' pockets.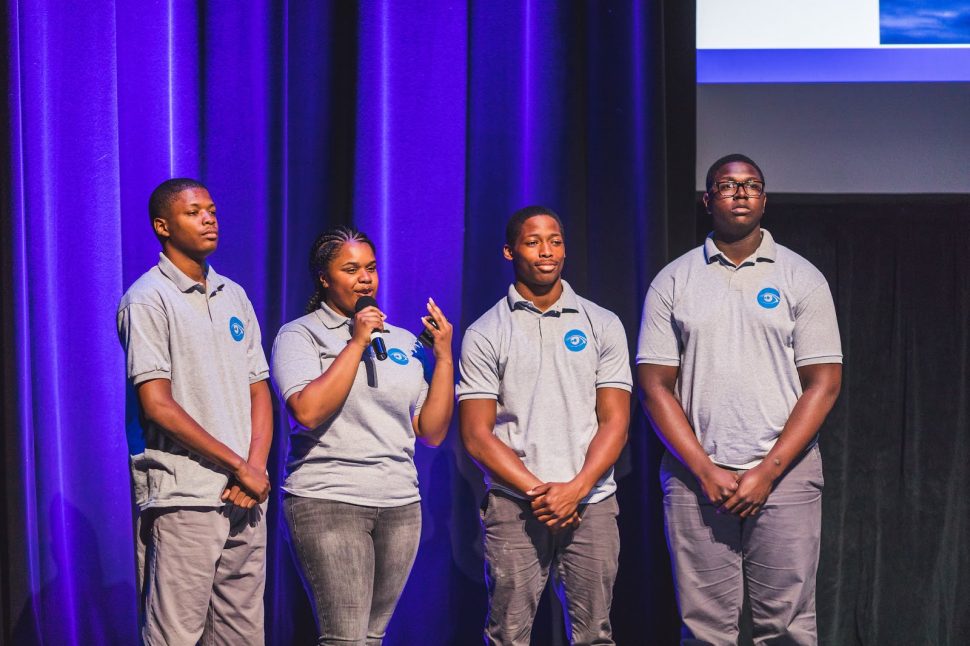 Recaf

helps full-time students get employed in careers they feel passionate about to help care for their families.

Triple Valve

takes charge of water usage in Arizona's 21-year drought by reusing shower water as toilet water.

X-Out Suicide

reduces teenage suicide through suicide reduction classes and providing safe spaces for talking through difficulties.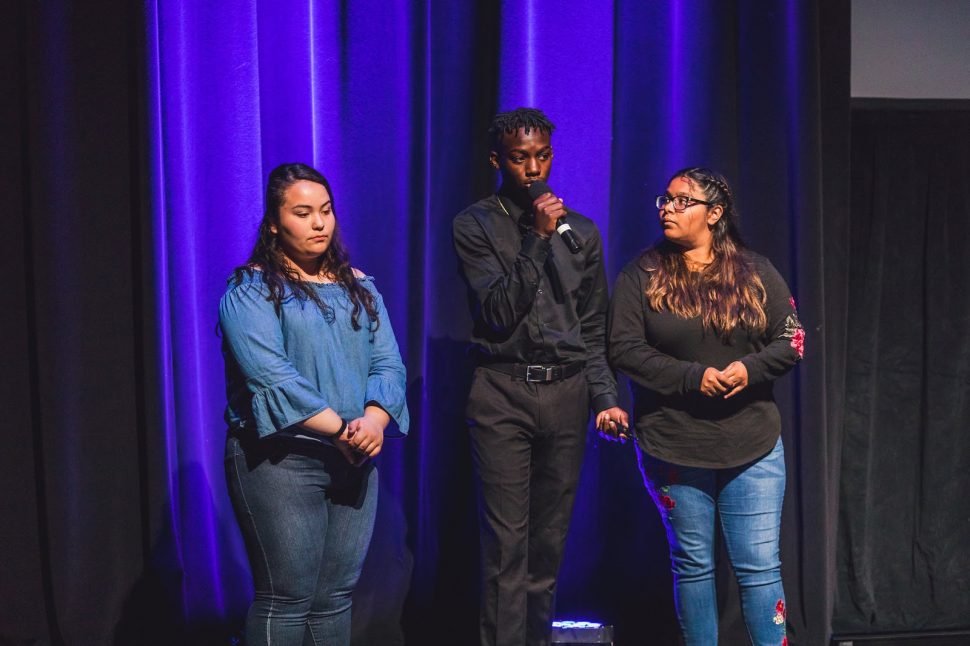 Pup Cup

saves dogs by sponsoring shelters to bring their animals on site for adoption at a local coffee shop.

Seed Pop

saves the planet by creating lollipops with seeds in them to decrease deforestation and outdoor littering.

Sprout

reduces teen depression by increasing mindfulness through an app that tracks mood, food, and fitness.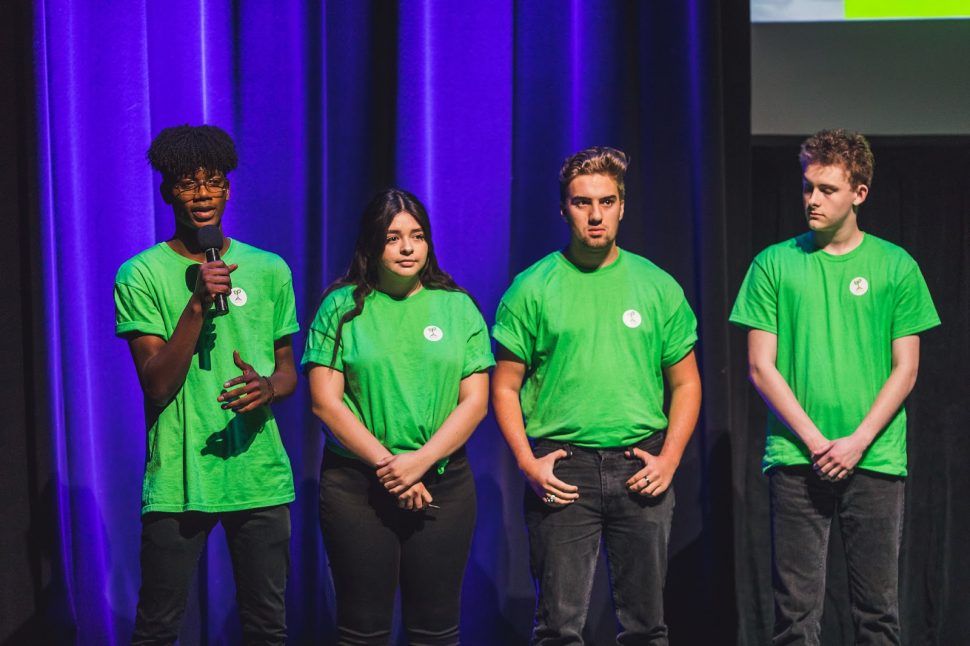 REFU Resource

empowers and unites refugees by creating a platform that connects refugees, their caseworkers, and potential employers.

Racial ED

embraces diversity with a curriculum designed for students and police officers to feel empowered, foster inclusion, and educate on racial history.

Wing Bands

makes self-tightening watches to improve the lives of people with disabilities.

Stable Top

creates portable and light wheelchair desks that allow students to work comfortably.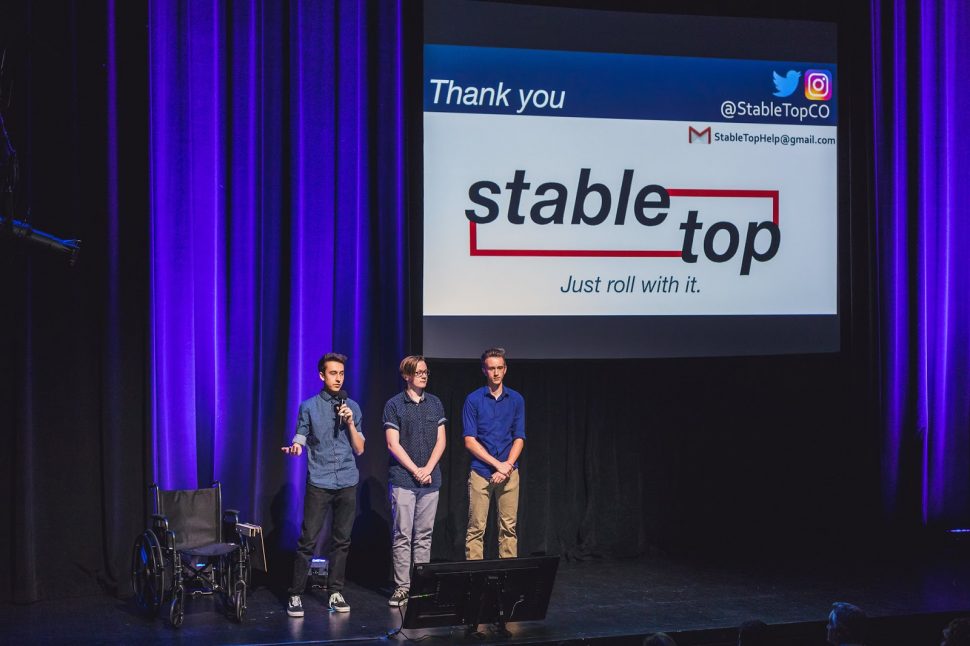 Trak

transports active kids by creating a network of certified drivers that take them to their extracurricular activities.
Our 2018 High School Demo Day couldn't have happened without the support of our generous sponsors: Cisco (supported by grant from the Cisco corporate advised fund at Silicon Valley Community Foundation) and the Pakis Family Foundation. We are also grateful for our teachers, esteemed panel of judges, and enthusiastic audience members – thank you for supporting the dreams of youth entrepreneurs in the SEED SPOT Schools program.
If you would like to continue supporting the next generation of innovators, please donate or introduce us to a school that could benefit from SEED SPOT Schools!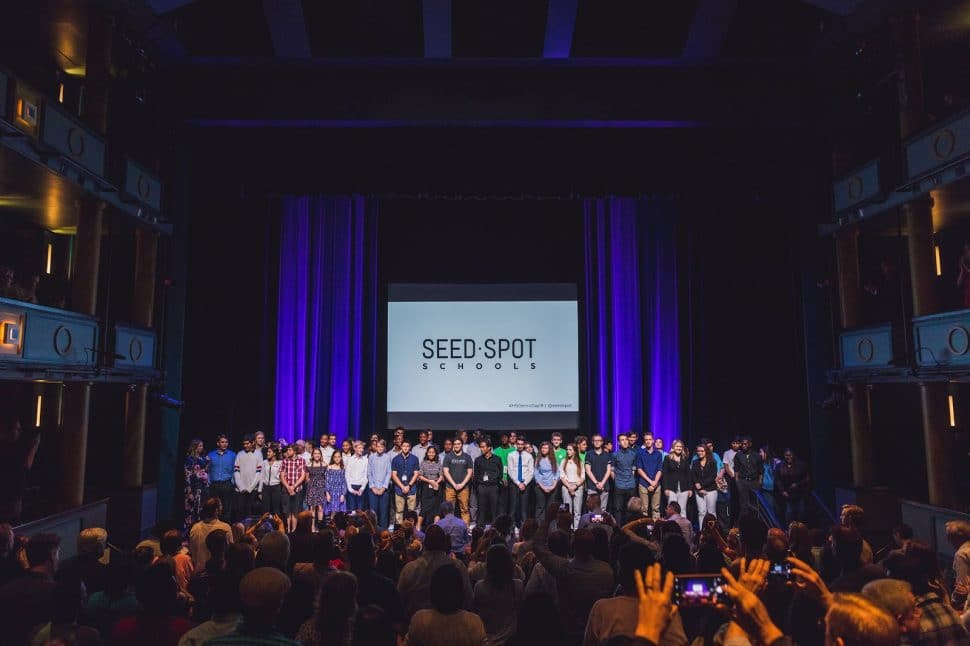 Bring SEED SPOT to Your School
---
Related articles about SEED SPOT Schools:
>>"3 Ways to Bring Entrepreneurship into the Classroom"
>>"Drumroll Please: These 17 Finalists Will Pitch at 5/15 Demo Day"
>>"80 Student Teams Applied for Semi-Finals, Find Out Which 36 Made the Cut"