By: Taylor Johnson, Teacher at City High School in Tucson, AZ
"We only have thirty minutes to put together our presentation," my partner says. He anxiously flips through his notes from the interviews we conducted together in the halls of Galvanize, a co-working space hosting SEED SPOT's Summer 2018 Teacher Training for two days in Phoenix's Warehouse District.
I'm a high school teacher at City High School in Tucson, Arizona. I showed up to Teacher Training thinking that I'd learn how to teach social entrepreneurship curriculum to my incoming class of ninth graders. Instead, I stepped into my students' shoes and simulated the process of launching an impact-driven venture from start to finish.
When Krista Gypton, my SEED SPOT-teaching predecessor, had to give up the class, I felt excited to step in and take over. I wasn't sure what to expect, but I figured it would be fun and I'd be challenged to work outside of my comfort zone.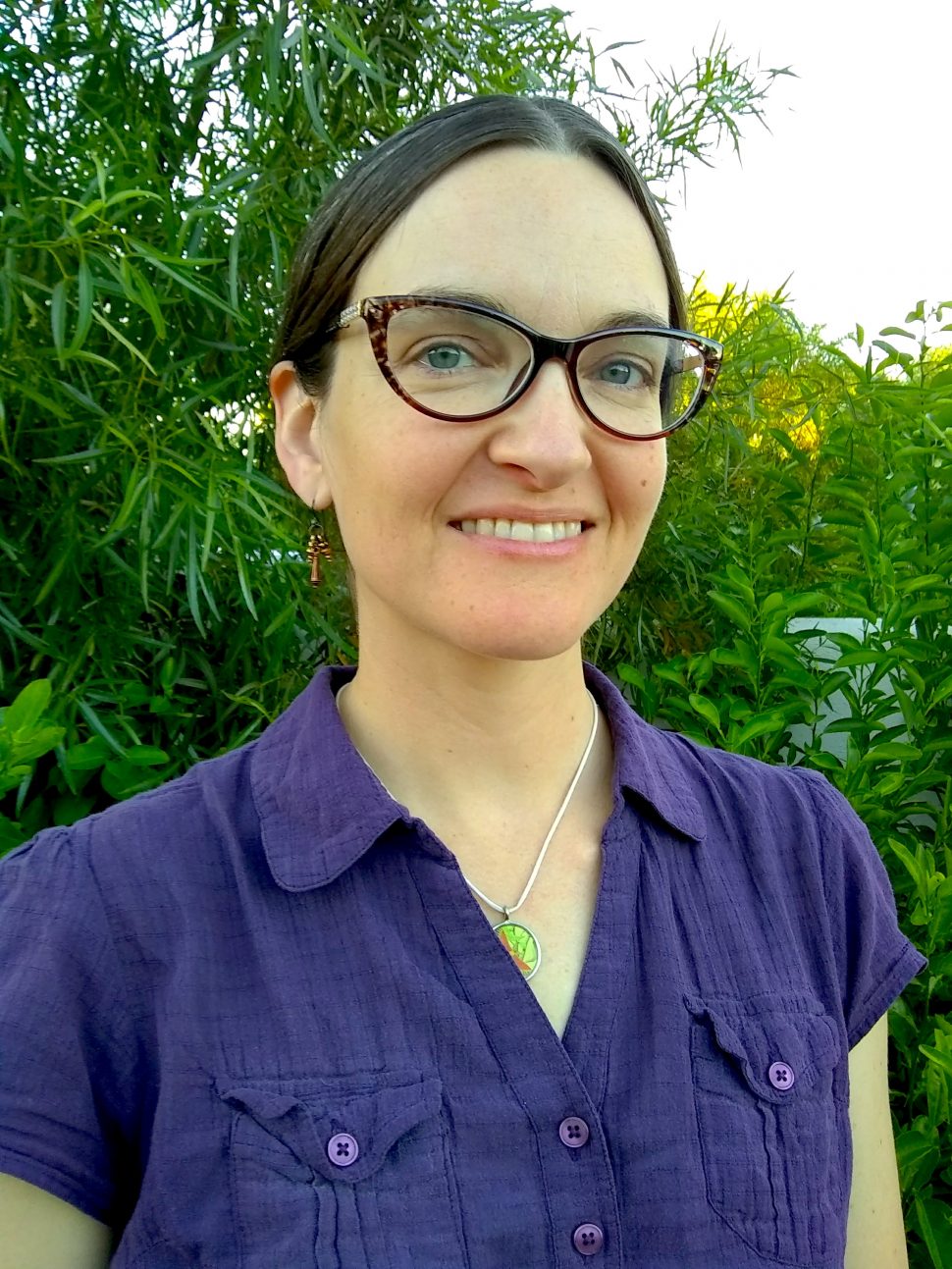 "I guess we won't have any time to analyze the results of our interviews, then," I reply. My partner and I had decided to build an app called Walkabout to combat the sedentary lifestyles of many cubicle-bound professionals. Users would be able to engage in quick social or physical activities near their workplaces to boost their energy and interact with local businesses.
To validate a market need for our idea, my partner and I had conducted interviews with potential customers that were working on their laptops all around Galvanize. Our goal was to understand our target customers to better position and market our revolutionary app. But there was no time! We were the last to return from interviews and other teacher teams were already buzzing with revelations that would be used to construct pitches for our upcoming Pitch Night.
"Nope, we definitely don't have time for that. Let's skip the analysis and jump straight into developing our prototype."  My partner nervously rubs the back of his head and stares dubiously at the huge piece of butcher paper awaiting our thoughts.
As we attempt to scribble down a paper prototype of Walkabout, a chipper SEED SPOT intern sidles up to our table with an eager smile. "Hey guys! How's it coming along over here?" She grins expectantly, waiting to be regaled with stories of our immense progress.
At this point, we still had nothing concrete to show for all of our brainstorming, data collection, and deliberation. "Honestly, not great. We have a lot of ideas, but are having a hard time turning them into anything remotely resembling a functional business." And the clock was ticking… only 15 minutes left until our pitch presentation in front of the entire classroom.
The pressure was on. I'm supposed to teach SEED SPOT's social entrepreneurship curriculum this fall and have zero experience in starting a traditional business, let alone one that positively impacts anyone's life. And suddenly, I was experiencing firsthand the stresses of transforming a back-of-napkin idea into a socially-impactful business venture.
In the two days of Teacher Training, I was flailing through lightning-speed delivery of lesson plans centered around the UN Sustainable Development Goals, crafting hypotheses around customer and market validation, and making an impact while making a profit. Many of the other teachers had taught SEED SPOT's curriculum before, and I felt hyper aware that I was falling behind.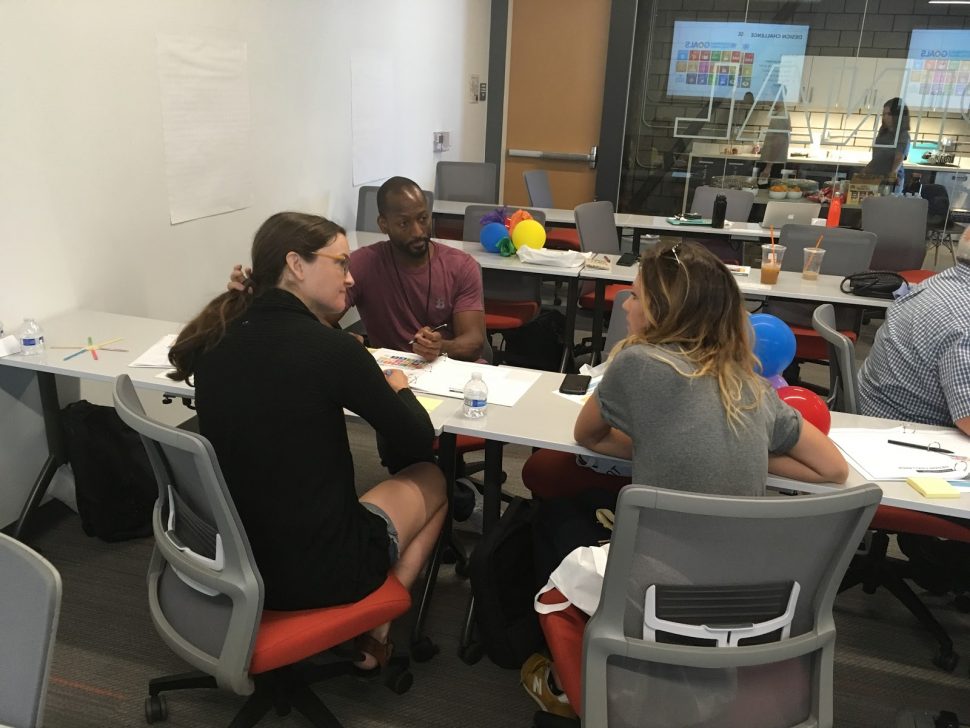 Suddenly, the buzzer goes off. I'm out of time. I step back from the mess of a prototype I was able to sketch out on the butcher paper and sighed. Here goes nothing.
My partner and I went last, watching team after team of teachers present their elaborately designed pitch decks. We stood in front of the classroom with our flimsy prototype, nervously eyeing the panel of judges assembled to evaluate our business ideas. My sense of incompetence ratcheted up a few more notches.
The next few minutes felt like a blur, with my partner explaining the problem Walkabout was designed to solve. I chimed in with our proposed solution and walked the audience through the app's user-friendly flow. To my great relief, it was actually really fun! I was surprised by my composure, my ability to think on my feet, and the attachment I suddenly felt for Walkabout.
The judges left the room to congregate and discuss their favorite pitches while my adrenaline rush evaporated and I snagged a slice of pizza. Within a few minutes, they returned like a jury bearing a secret verdict. Gathered at the front of the classroom, they announced that another teacher team won "Most Innovative Idea". I deflated slightly.
But there was still one award left: "Most Scalable Idea". To my surprise, the judges chose Walkabout because of its ease of market adoption without burdensome overhead costs. My partner and I high-fived in triumph! Our awkward conversations had amounted to an unexpected success and I felt pretty proud of it.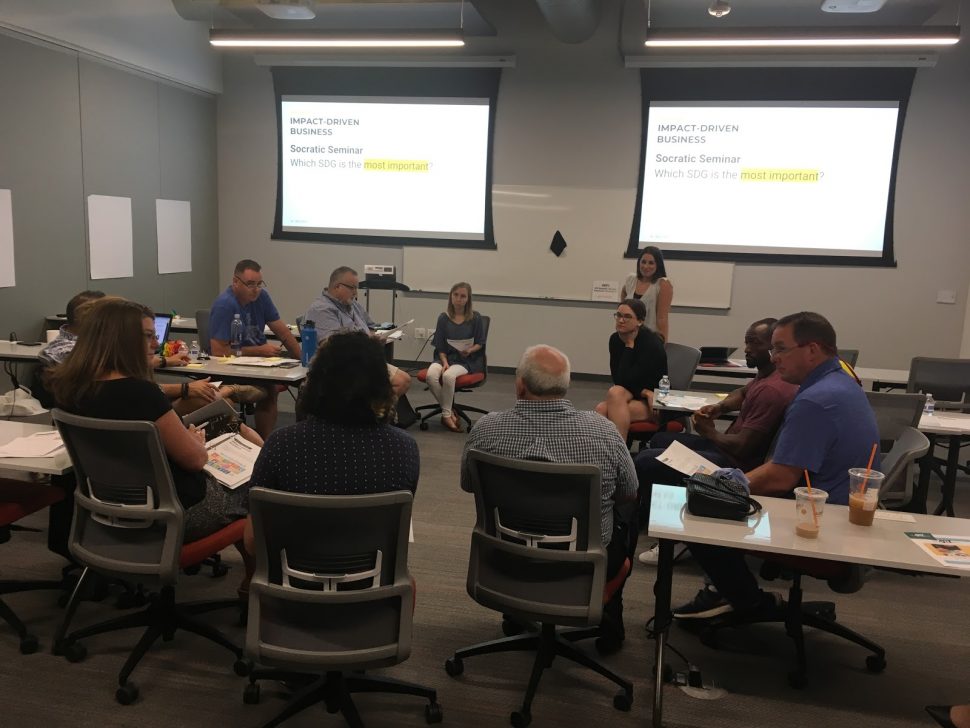 Later that night, I reflected on the day's experiences. I remembered the stress I felt in interviewing customers, developing a product, and then pitching said product to my peers. I realized I put unnecessary stress on myself by feeling incompetent instead of enjoying the process.
In just a few short weeks, my students will be feeling these same stresses. Like me, my students will have to step outside of their comfort zones to embrace creative problem-solving, critical thinking, and collaboration, even when self-doubt creeps in. They will likely feel frustrated and overwhelmed, while I sidle up to their table, chipper and smiling, to offer a helping hand.
When that time comes, I'll tell them about my own "entrepreneurial journey" and how I overcame obstacles. I muddled through as a learner, not an expert. I'll look for opportunities to reinforce their ideas, encourage iteration, and startle them into awareness of their potential to be great. And when they realize they accomplished much more than they thought they could, I'll have a high-five ready and waiting for them.
—
Taylor Johnson is a 9th grade teacher at City High School, a small public high school and college preparatory program, in Tucson, AZ. She earned a B.A. in English in 2001 from George Washington University in Washington, DC, and an M.F.A in Poetry from the University of Arizona in 2007. This is her second year at City High and has been teaching English for over 11 years in various school districts in Tucson. She was recognized as a Finalist for both the Arizona Teacher of the Year and the UA/Circle K Teacher of the Year Award in 2014, and was a Winner of the Tucson Hispanic Chamber of Commerce 40 Under 40 Award in 2013. 
Bring SEED SPOT to Your School
---
Related articles about SEED SPOT Schools:
>>"Director of School Expansion Hired to Elevate Voices of Youth Entrepreneurs"
>>"3 Ways to Bring Entrepreneurship into the Classroom"
>>"Youth Entrepreneurs Win $7,000 in Prizes at High School Demo Day"