By: Lo Kidd, Marketing Intern
One of the greatest appeals to launching your venture is breaking away from the nine-to-five routine. To many, living like an impact-driven entrepreneur means assigning your own hours, tasks and deadlines. However, this flexibility can come with its own set of unique challenges like irregular sleeping schedules, endless to-do lists, and neglected self-care.
Even for entrepreneurs, routine can be a powerful tool that contributes to 45 percent of feeling well-balanced and achieving personal and professional success. Regardless of what your routine may look like, stick to it. You'd be surprised by the self-discipline, accountability, and structure it can create in your life.
Here's how four SEED SPOT impact-driven entrepreneurs established a routine-free routine to strive for health, happiness, and everyday advancement towards making their dreams a reality.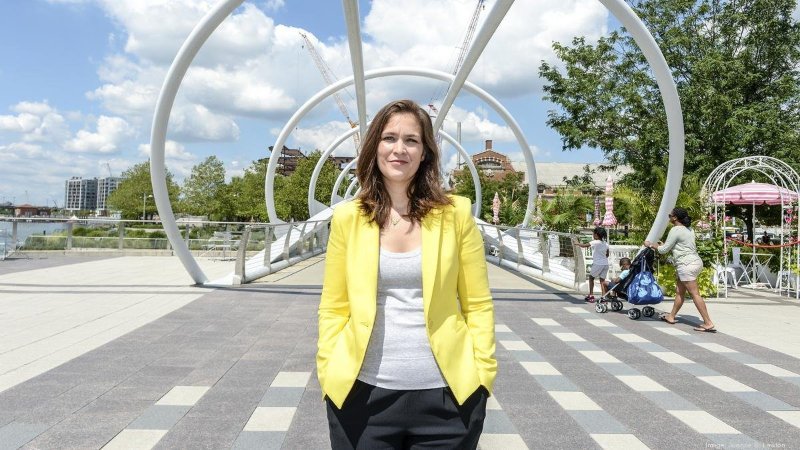 Michelle Beaman Chang, Founder and CEO of imby community
Michelle Beaman Chang runs imby's hybrid grassroots/digital platform while raising her four year-old daughter and five year-old son "with the help of her husband, awesome childcare, in-laws and neighbors – it takes a village." imby bridges conversations between the community and real estate developers to create and support responsive, sustainable development. Her work broadens the conversation of changes to rapidly urbanizing neighborhoods to reach busy, civically inclined people who live and work in a community.
"I don't have a routine – that would be a luxury. Instead I've learned to compartmentalize, prioritize, and accept good enough instead of perfect."
Wake Up:

 Anytime between 6 and 7:30 am to go on a 20-minute run (if she has the time for it).

Breakfast:

 At least three times a week, she eats eggs with fruit on the side at home with her kids. Otherwise, she grabs whatever is available at Industrious, a co-working space in Washington D.C. where imby's office is located.

Check Calendar:

"Before bed, in the morning, and throughout the day", because her schedule varies greatly from day to day. 

Meetings:

 Scheduled all around the D.C. area with organizational partners, neighborhood ambassadors, real estate professionals, and government officials and staff while staying in constant contact with her team on recent real estate news, partnership growth and the day's successes.

Self-Care:

 While others are buzzing around on her metro ride home, Chang takes time to reflect, read and listen to her favorite podcast:

How I Built This

. She is "always reading at least three books and listening to a podcast at any given time".

Dinner:

 Like breakfast, Michelle shares dinner with family at home. Otherwise, she eats on the run to ANC meetings or networking events.

Before Bed

: She hopes to be home by her children's bedtime and read them to sleep. Once they're asleep, she either answers emails on her laptop or reading one of her nightstand books.

Fun Fact:

Fridays are "religiously family movie and pizza night" in the Beaman Chang household.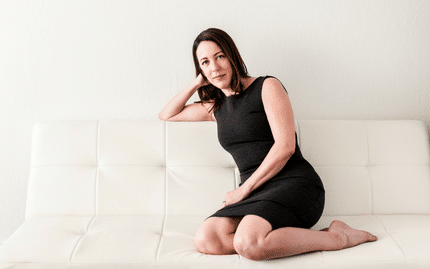 Stephanie Schull, CEO of Matter|Mission and Maker of the Kegelbell
Stephanie Schull is a an academic researcher-turned-inventor-and-entrepreneur with a desire to "create things that should have always existed." Her invention, the Kegelbell, is a natural and radically effective weight training system that helps women to perform an effective kegel, which strengthens their pelvic floors.
"To outsiders, I would have no recognizable work-life balance. But I don't feel overworked, I feel deeply engaged and growing."
Sleep

: Consistently gets eight hours of sleep, although the time she heads to bed and wakes up varies greatly from day to day.

Workout

: Her trainer doubles as her personal coach as they discuss business while working out, or she walks alone.

Dream Big

: This is time dedicated to envisioning her larger goals, while recognizing how the smaller details of the upcoming day will contribute to her success.

Breakfast

: A morning must, usually consisting of the same foods for months at a time, while watching a YouTube video related to her research.

Work

: Dedicated to specific tasks for that weekday. For example, Tuesdays are dedicated for all things social, including content creation, blog posts, and social media.

Breaks

: Whether during lunch or time between meetings, breaks are for research, visualizing her goals, or listening to the

the Economist

audio sessions.

After Work

: At the gym, Schull takes one more opportunity to self-educate or "dream big" while squeezing in a short cardio session before eating dinner with her partner.

Quality Time:

 She eats dinner and runs late-night errands with her partner, including grocery shopping or picking up necessities.

Before Bed

: She watches a television show with her partner or reads.

Fun Fact:

Schull believes that being an entrepreneur is really just another way–like exercise or travel–to develop one's self.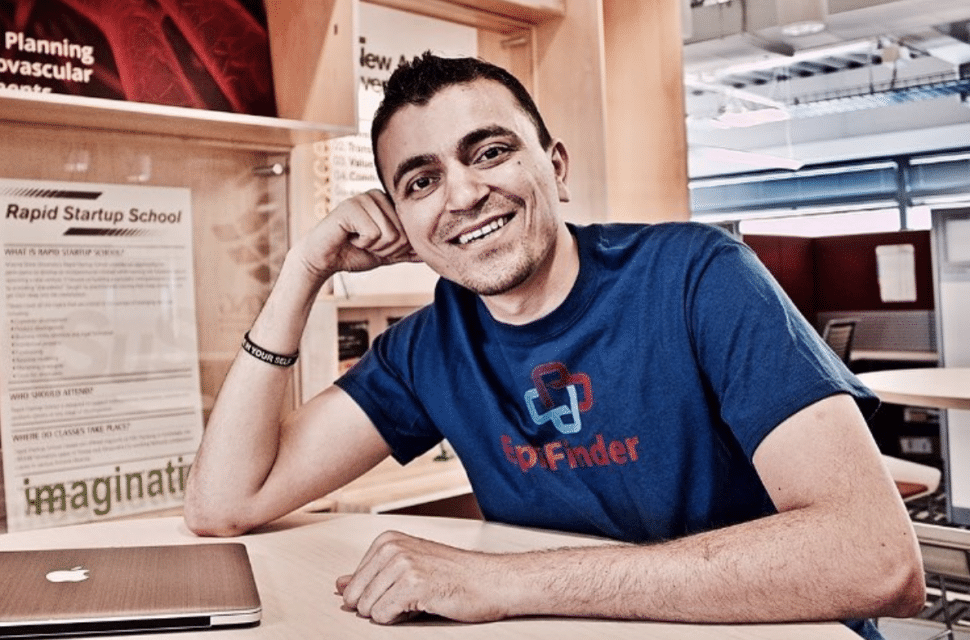 Neel Mehta, Chief Strategy Officer and Co-Founder of Epifinder
Developed with co-founder Robert Yao, Neel Mehta's mHealth app prevents epilepsy misdiagnosis by identifying symptoms and aids patients in communicating these symptoms to healthcare professionals. EpiFinder is currently utilized at renowned facilities, including Mayo Clinic, for its time-efficiency and over 87 percent accuracy.
"It's easier to adapt when your routine is adaption. I probably can't keep this up in my 50s, but right now I'm fueled by my passion and it's easy."
Alarm:

 Set between 6 and 10 am.

Slow Start:

 Answers only urgent emails before meditating.

Breakfast:

 While this isn't an everyday event, it consists of leftovers or a smoothie while answering emails and scheduling meetings. Mehta's ideal breakfast would be avocado toast with fruit on the side, a smoothie, and "something warm and fresh!"

External Work:

 Neel sets aside three days a week dedicated to external shareholders, investors, etc.

Me Time:

 Throughout the 12- to 14-hour workday is time scheduled to breathe, answer emails, and work on the projects Mehta is personally responsible for.

Internal Work: Neel prioritizes in-person collaboration with his 23-person team because an office "physically brings [his] team together in a world which is moving apart".
Self Care:

 He loves to travel, hike and practice yoga in his leisure time.

Unwind: Eats dinner and watches an episode of what Mehta calls "business TV"– a favorite is

ABC's Shark Tank

— before bed.

Sleep:

 He meets the

recommended 49 to 63 hours

each week, but not by sleeping seven to nine hours every night.

Fun Fact:

Mehta is also an adjunct faculty member at

Arizona State University

,

College of Nursing and Health Innovation

.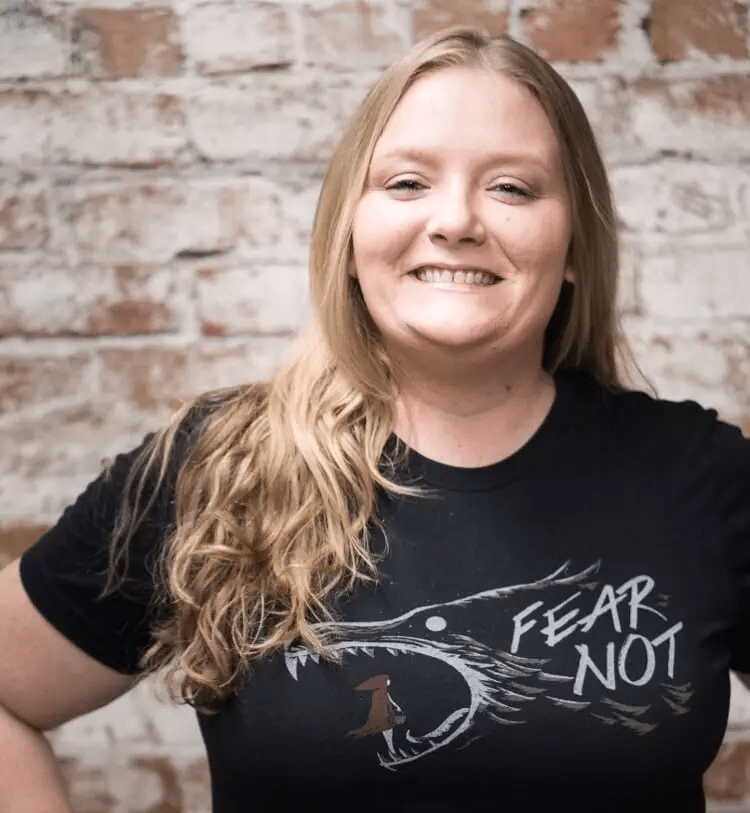 Jen Cole, Founder and Executive Director of Young Artist Society
Jen Cole seeks to expand students' relationships with entrepreneurship, themselves and the world around them through music. Young Artist Society utilizes her proprietary music entrepreneurship curriculum to "empower future generations to pursue education, serve their community and achieve success creatively."
"I work long days and take on big projects, but I take several weeks off to rejuvenate throughout the year and experience cultures of the world."
Morning:

 Starting early, Jen sets aside time to meditate and read her daily reminders, including her goals, pledges to herself and inspirational quotes. She then makes tea or coffee before getting her day going.

Breakfast:

 A few bites of whatever is easiest and ready to go, whether this is a granola bar, a banana or just caffeine.

School:

 Wake up her niece and two nephews, then get everyone ready, fed and to their three separate schools on time.

Work Tasks:

 Scheduled over irregular hours, ranging from maintaining relationships with stakeholders to handling daily operations to planning fundraisers.

Self-Care:

 Yoga, meals shared with family and friends, and calls to empathize and share ideas with fellow entrepreneurs.

Play Time:

 After work and homework are finished, Cole chases after and plays games with her niece (age 11) and nephews (ages 7 and 3) before the children's bedtime.

Read for Pleasure:

 Anything that is "not the news or for work," even if just for a few minutes.

Bedtime: A

round midnight-ish.

Fun Fact:

Cole loves to ask her niece and nephews their thoughts on complex subjects because she finds the answers to be both hilarious and profound.
Although impact-driven entrepreneurs may not have a standardized workday, their work and hours are just as demanding, if not more so, than the nine-to-five. Their work requires strategic time management, work-life balancing skills, constant self-educating and persistence toward their desired impact. The main takeaway? "Do what you love and you'll never work a day in your life."
Start your entrepreneurial journey today!
---
Related articles about SEED SPOT Entrepreneurs:
>>"Arizona Congresswoman Sinema Visits SEED SPOT Team"
>>"SEED SPOT Schools Alum Speaks at United Nations DPI-NGO Conference in NYC"
>>"How Entrepreneurs Can Use Behavioral Economics to Drive Consumer Action"