Apr. 6-7th, 2018 from 9-6pm AZ MST
Apr. 7th from 7-8:30pm AZ MST
What is the 2-Day Launch Camp?
The 2-Day Launch Camp provides entrepreneurs and individuals that are exploring starting a venture a safe space to explore and launch their idea. Throughout the program, you will have access to mentors, content experts, SEED SPOT's curriculum, and a network of supporters.
Do you have a business idea you've been sitting on? Have you identified a problem you wanted to solve? Do you have that itch to start something that will make the world a better place?
Join us at SEED SPOT's 2-Day Launch Camp to turn your idea into reality. You will receive the business training, step-by-step curriculum, and support needed to set your venture up for success.
KEY DATES AND INFORMATION
Program Dates: Apr. 6-7th, 2018
Register by Mar. 15th, 2018 to participate
Location:
SEED SPOT, 502 S 2nd Street, Ste. 1, Phoenix, AZ 85004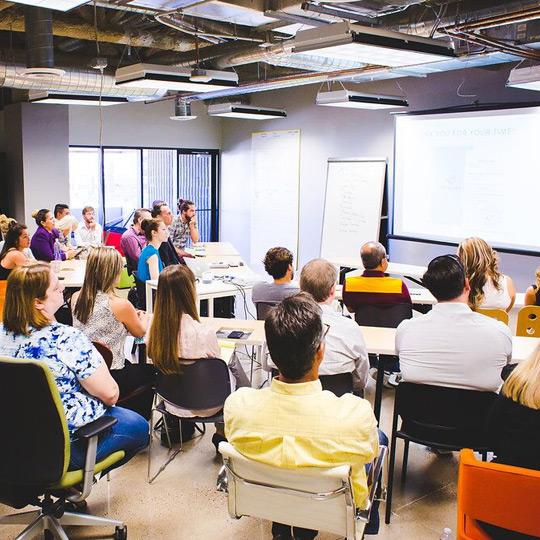 8:00 AM: Registration
9:00 AM: Kick-off Welcome
10:00 AM: Prioritize Your Purpose
10:30 AM: Setting the Foundation
12:20 PM: Networking Lunch
1:00 PM: Build Your Solution
3:00 PM: Storyboard Your Business
4:00 PM: Pitch Workshop 1
6:00 PM: Ecosystem Mixer
Gabriel Ramirez
Director of Business Development, Sitewire
Liz Magura
Associate Creative Director, University of Phoenix
Dina Gowar
Director, Chief of Staff, Dell
Clifford Wong
Senior Product Manager, Infusionsoft
Daniel Jones
Chief Marketing Officer, Caneros Bay
Alex Berg
Creative, Morris Creative Group
Kim Ho
Enterprise Development Manager, WebPT.
Andy Brown
Muralist and Creative, Soldier Leisure
Jordan Haugan
Business Development Director, August United
Interested in getting involved? Contact the Community Organizers at gabriel.s.ramirez@gmail.com
Don't miss your chance to grow your idea and support the impact-driven entrepreneurship ecosystem in your community!