CHECK OUT LAST YEAR'S ENTREPRENEURS
Oil Ease
For restaurants and families who cook their own food and are looking for an environmentally friendly way to dispose of their leftover cooking grease, Oil-Ease is the solution that provides a way to dispose of grease that does not harm the environment. 
Social Bud
For kids and adults who struggle with social skills, SocialBud is the website/app that helps improve social skills. In doing so, it prepares more people to live better lives.
SFR-Bot
For public school students and administration who are at the mercy of an active threat situation due to a lack of information, Secure Facility Robotics, S.F.R., is the active surveillance that schools need in order to respond to an active threat situation in the most effective way possible.
SEED SPOT believes that catalyzing diverse impact-driven entrepreneurs of all ages is the key to solving society's most pressing challenges. To unleash the innovation of entrepreneurs nationwide, we have three school programs that introduce students to building businesses for good. Demo Day is an event that showcases a select group of those student-built ventures. 
Is your business ready to solve the world's most pressing problems?


How It Works
Submit a COMPLETE application to Semi-Finals using the YouNoodle platform. 

A team of judges will review your business.

Your venture will receive a score for your pitch and business plan. Top-scored ventures will have their videos featured on SEED SPOT's website as semi-finalists. 

Select pre-recorded pitch videos will be featured as finalists at Demo Day!
How will semi-finalists be featured?

Semi-finalists will be announced on the SEED SPOT website on May 6th, 2020

All teachers and students will be able to view pitch videos of semi-finalist teams

Select pitches will be chosen to be featured during Demo Day on May 12th, 2020
What to expect at Demo Day

Finalists will receive support in recording their final virtual pitch.
Demo Day audience members will watch pre-recorded pitches by entrepreneurs and celebrate their businesses!
Before completing the application through YouNoodle, we recommend that you piece together your application in this practice template first.
Keep in mind that the content you submit in your application will be the content used for Demo Day.

Any inappropriate content will be shared with your school administration and you will be immediately disqualified.

Incomplete applications will not be considered.

Support Your Classmates
Cheer on your classmates by RSVPing for Demo Day on, 5/12!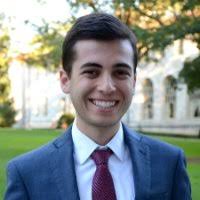 "Before SEED SPOT, I never would have seen myself as an entrepreneur. In fact, I didn't even really know what an entrepreneur was. But I understand now that entrepreneurs are just regular people, like me, who actively seek out solutions to the problems in their communities."
Josh Kaplan, Co-Founder of BrailleBoard
Read more about his SEED SPOT journey HERE.