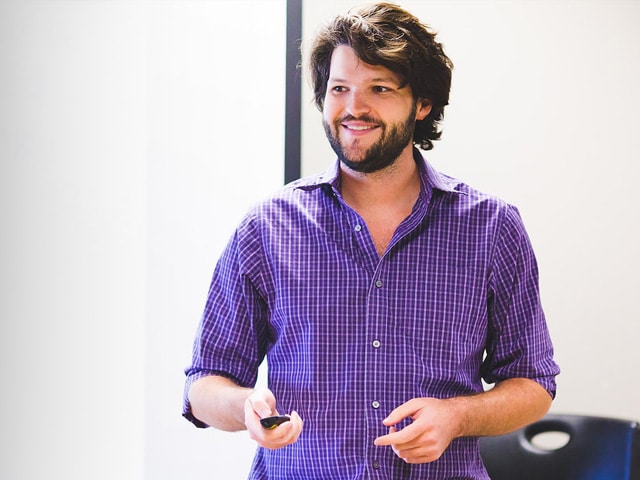 People always see gaps and problems. This is great. That means there will always be opportunity to build and grow.
A social entrepreneur, investor, and advisor to companies, C'pher has started and supported hundreds of businesses globally.

As the Chief Executive Officer at SEED SPOT, C'pher leads the charge in bringing SEED SPOT's impact to communities and schools across the globe. In his role, he works across the SEED SPOT team to empower middle and high schools, city and state governments, family offices, venture firms, to increase the startup activity and economic growth in their respective cities. He previously served as the Chief Strategy and Operations Officer, Vice President for SEED SPOT Communities, and the Phoenix Director of Entrepreneur Initiatives where he designed and ran all accelerator programming and aided companies in raising capital.
C'pher is the cofounder of Swillings Coffee, a direct-trade Colombian Coffee company supporting smallholder farms and employing individuals in rural Colombia. In addition, he is a professor of Social Enterprise at the University of Maryland and a Mentor-in-Residence at the George Washington University. He serves on the advisory board of several organizations including the first coworking space in Afghanistan, the King's College Incubator in Nepal, and on AVA School Solutions. His work internationally has been recognized by US Congresswoman Eleanor Holmes Norton in the Congressional Record. He has lived on a 135' tall ship in the Caribbean studying oceanography, and worked internationally in Uzbekistan, Benin, Thailand, Tunisia, and Nepal. He graduated with a B.A. from The George Washington University in Psychology with a Pre-Medicine concentration and an MBA Summa Cum Laude from the Thunderbird School of Global Management with a concentration in early-stage financing for growth companies. He has an unhealthy passion for BBQ and has a BBQ sauce recipe published by the Washington Post.