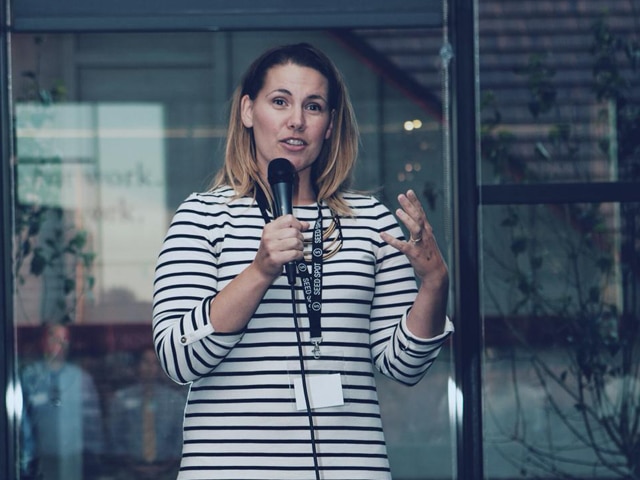 The danger lies in refusing to face the fear, in not daring to come to grips with it. If you fail anywhere along the line it will take away your confidence. You must make yourself succeed every time. You must do the thing you think you cannot do.
- Eleanor Roosevelt
Gretchen is a living example of the power of SEED SPOT to empower and change lives. She came to SEED SPOT in September 2014 just wanting to volunteer and help support folks who have a vision to change the world. With a background in education, she was asked to take a look at what could be done to assuage the demand from high school students for social entrepreneurial education. Having experience with public education, private education, home school groups, and charter schools she was aware of the challenges students are facing today in obtaining real world entrepreneurial education. There is a vast chasm between what is happening in schools today and what is happening in the world around them. This problem propelled Gretchen to take action and help create the SEED SPOT Schools program that brings social entrepreneurial education to the classroom. She went through SEED SPOT's fourth cohort to create this program. Gretchen loves seeing high school students empowered to make a difference in their community. Her passion is to do more than give students a voice.
Gretchen and her husband Lukas have four amazing daughters who fuel her passion to bring this education to schools. She loves traveling, hiking, Russian literature, and cooking international cuisine.
Interested in learning more about our work with high schools across the country? Send Gretchen an email at gretchen@seedspot.org.