Streamline how you manage equity
Trusted by over 20,000 companies and investors, Carta changes how companies, investors, and employees manage equity and ownership. Founders can prepare for a fundraise, execute SAFE financings, and issue & track founder, employee, and investor equity. On Carta, a clean cap table is just the beginning.
Carta for Founders
Run an informed fundraising process with fundraising benchmarks & scenario modeling
Close your round quickly using automated SAFEs
Instantly issue equity to your team members, and make it easy for them to accept it
SEED SPOT | Carta Perks:
Launch is Carta's free platform for early-stage founders looking to prepare for a fundraise, close SAFEs, and issue equity to employees (free for any new company with less than $1M in funding and 25 stakeholders). When you graduate from Launch, receive 20% off the first year of a paid plan to access 409a valuations and more.
Sign up and you'll be set up with a founder-friendly onboarding flow, have access to live in-app support/weekly office hours, and receive tons of helpful resources for early stage founders.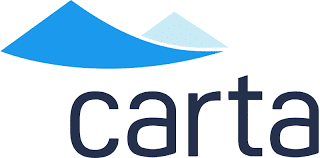 How to ACCESS THIS ALUMNI BENEFIT
Fill out this alumni resource intake form.

If you're eligible, SEED SPOT will introduce you to the Carta team

Once Carta confirms, they will send you a self-onboarding link for the Free Launch Plan.