impact-driven entrepreneurs
Our mission: Social Impact
Traditionally Underrepresented
Entrepreneurs
United Nations SDGs Addressed
Mentor Hours Given to Entrepreneurs in 2021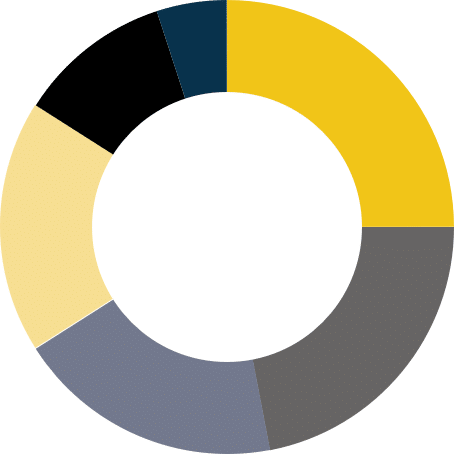 Subscribe to receive email updates
The Home of Social Impact Entrepreneurship
We support ecosystem builders in communities nationwide to create a robust pipeline of impact-driven entrepreneurs. Our programs surround adult and youth entrepreneurs with the access to resources, mentors, business fundamentals, capital sources, and community partners they need to succeed. But you don't have to take our word for it.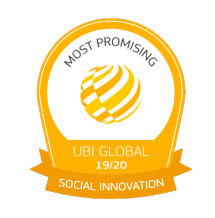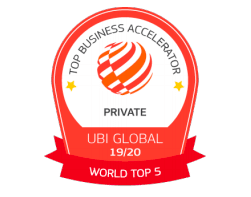 SEED SPOT is a World Top 5 Private Business Accelerator and is one of three Most Promising Social Innovation Programs Globally.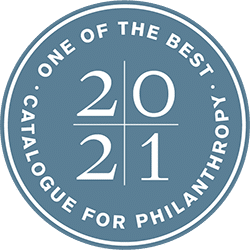 A global family building a better world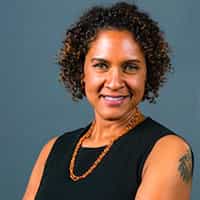 Sheila Iyengar, Executive Director and Founder of the Nagi Foundation, SEED SPOT Alumna '15
"Finding out about SEED SPOT was life-changing for me. I would wish SEED SPOT's mentorships and education on all the entrepreneurs starting up - all the people who have this idea in their mind or who are trying to right the wrongs of society like I am."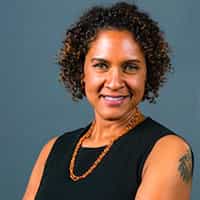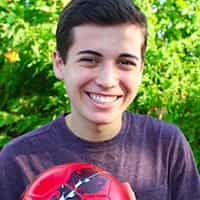 Josh Kaplan, Co-Founder of BrailleBoard, SEED SPOT Schools Alumnus '14
"Speaking at the United Nations allowed me to share how empowering my experiences with SEED SPOT Schools were — how I discovered that I too was an agent of change, though I wasn't even a legal adult."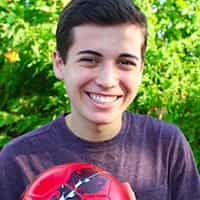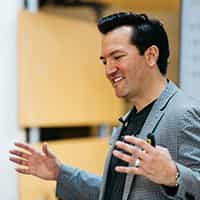 Gabriel Salomon Ramirez, SEED SPOT Community Organizer
"I'm most proud of the impact our entrepreneurs are making. Over the past five years, SEED SPOT has supported 500+ alumni tackling issues like literacy, energy efficiency, and epilepsy misdiagnosis. Being an entrepreneur doesn't have to be a binary decision of for-profit or nonprofit. Our ventures have raised millions of dollars AND make a tremendous impact on the causes and communities they are passionate about."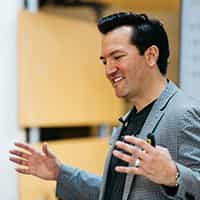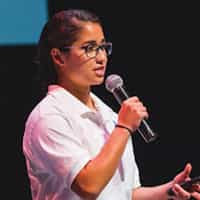 Tylor Tang, Co-Founder of Mobile Rain, SEED SPOT Schools Alumna '15
"SEED SPOT's curriculum taught me how to communicate with people in a professional manner and how much work it actually takes to create a business. It also made me realize all the problems in society and how much we can do to help fix those issues. It definitely helped me feel more ready for college and a future career."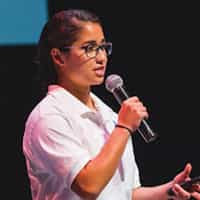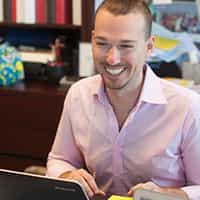 Peter Boyle, Founding School Director at partner school Western School of Science and Technology
"To ensure communities have a pipeline of their next leaders and job creators, we must teach entrepreneurship in schools - especially from a social perspective. By positioning students as future (or current!) entrepreneurs, we are building their sense of self-efficacy and giving them a head start to be the next generation of job creators and community strengtheners as adults."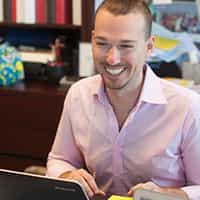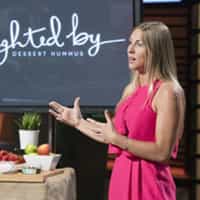 Makenzie Marzluff, Founder of Delighted By | The Original Dessert Hummus, SEED SPOT Alumna '13
"I was sleeping on coolers of hummus and ice, and there were months when I'd get to -$15 in my bank account. I just had to keep going. My SEED SPOT mentor encouraged me to apply for Shark Tank and did it! I never thought I would score a $600,000 deal from Mark Cuban."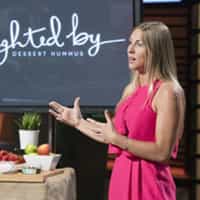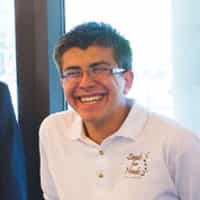 Carlos Martinez, Co-Founder of Seeds for Needs, SEED SPOT Schools Alum '16
"I love working with SEED SPOT – it's been very valuable. From finding ways to launch my venture to getting me involved in mentoring, SEED SPOT presented me with countless opportunities to make a difference. SEED SPOT is touching the lives of high school students who dream of making big things happen."