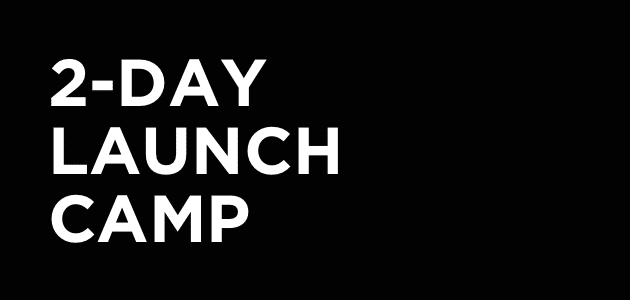 Start or grow your business with confidence.
Do you want to take your business or business idea to the next level? Join SEED SPOT's innovative 2-Day Launch Camp, a program aimed at getting your early-stage venture or idea off the ground. Hands-on programming will provide you with opportunities to learn from experts and receive feedback from like-minded entrepreneurs.
In this workshop, you'll dive into better understanding the problem you are looking to solve and your customer. You'll together a prototype for your solution and business model, draft a pitch, and recieve feedback from mentors and peers – all with personalized support from our team. Become a member of an innovative community like no other and network with hundreds of like-minded individuals!
February 1 and 2, 2024: Virtual
Live, facilitated workshop on Zoom
Thursday: 11:00 AM - 3:00 PM ET (8:00 AM - 12:00 PM PT)
Friday: 11:00 AM - 3:00 PM & 5:30-7:30 PM ET (8:00 AM - 12:00 PM & 3:30-5:00 PM PT)
DURATION: 10 hours over 2 days
FORMAT: Both virtual & in-person are available on different dates, see above
Tuition covers all programming, coaching, and feedback, as well as lifetime alumni benefits and access to SEED SPOT's alumni and mentor network.
Want to learn more? Get in touch!
Register for a free upcoming workshop session to see if SEED SPOT is right for you, live with a Program Manager.
Have some specific questions? Get answers from a team member.
"I have lots of good ideas, but it can be hard to apply them. This program helped to focus my thinking and shift my mindset in the direction of actually starting this business. The program workbook was also very beneficial!"
- Participant, 2-Day Launch Camp
Networking
Purpose, Problem, Customer Workshop
Solution, Business Model Workshop
Elevator Pitch Workshop
Elevator Pitch Workshop
Virtual Speed Mentoring
Value Proposition, Assumptions, Prototyping Workshop
Pitch Slide Deck Workshop
Celebration Virtual Pitch Showcase Event!
Two days of interactive, business-building workshops
Accelerate your progress through independent afternoon assignments
Build business assets, including a pitch deck and business model
Access additional support and coaching in office hours
Receive lifetime Alumni Program benefits such as mentorship, funding resources, and legal support

Who joins the 2-Day Launch Camp?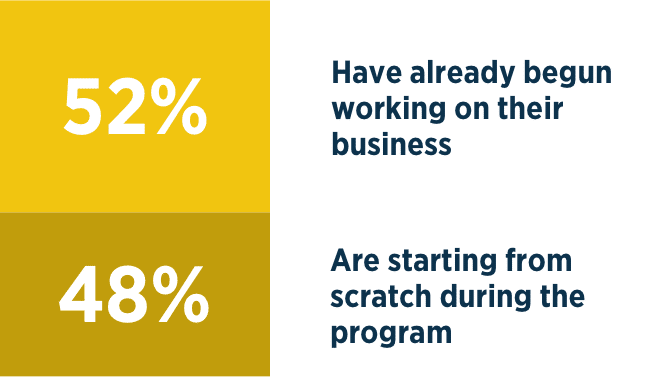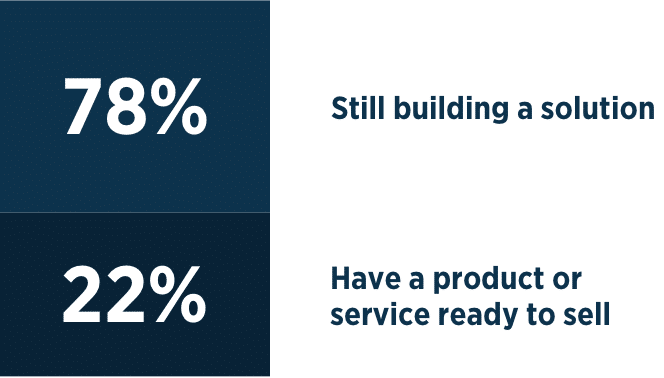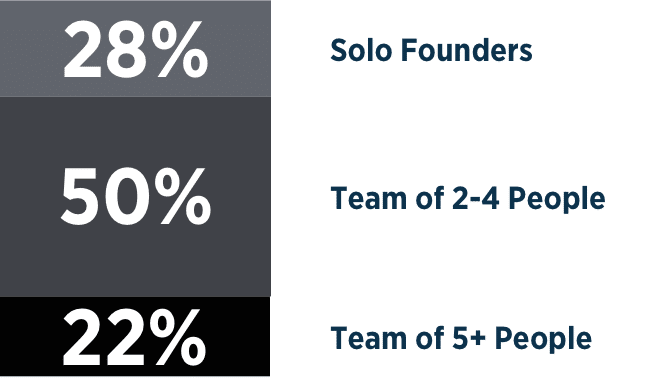 For virtual programs only: When the program is delivered virtually, how will it work?
We'll use Zoom Meetings, including all the fun features like breakout rooms, the chat box, emojis, and more! The SEED SPOT team are experts in making virtual programs fun and interactive. You'll have an amazing experience connecting with your fellow launch-campers online, and enjoy the curriculum from anywhere you can get a reliable internet connection.
For virtual programs only: Do I need to have any specific technology tools or software to participate?
While it's possible to join from your phone or tablet, we strongly recommend using a desktop computer or laptop with a working camera, microphone, and speaker, if possible. You'll have the best experience with a reliable internet connection and access to your keyboard and mouse or trackpad. Not really a "tech person"? Don't worry, we'll help you!
Do I need to attend both days?
It's important that you're able to attend both days to benefit from the program since each workshop builds upon the previous and is sequenced to help you focus and grow. If you want to troubleshoot schedule limitations or questions, set up a call with a program manager - let's try to make it work!
I'm not sure I'm ready to participate in the Pitch Showcase event on Day 2 - is this required?
We promise that you will feel fully confident and prepared to pitch your impactful venture at the concluding Pitch Showcase when the time comes! The Pitch Showcase is an important step in your experience and participation has been proven to increase venture success rates...and program satisfaction! If you're really not comfortable, the SEED SPOT team will help you find an alternative to pitching at the Pitch Showcase event.
I already have a business - is this program for me?
It might be, depending on your stage of growth and program goals. 2-Day Launch Camp is for early-stage entrepreneurs who have not raised venture capital and are looking to hone their business and impact model. If you have raised venture capital, you might be a better fit for the Impact Accelerator program, which focuses on scale.
I don't have an idea or a business - can I still attend?
Yes! If there is a problem that you feel passionate about solving, 2-Day Launch Camp is a great fit for you. During the program, you will receive straightforward steps to turn your passion into a business that creates a positive difference!