October 26th-27th, 2018 from 9am-8:30pm EST
October 27th from 6-8:00pm EST
What is the 2-Day Launch Camp?
Are you a military spouse ready to explore starting an impact-driven business?
Join the ranks of inspiring military spouses creating impact and boosting the U.S. economy through entrepreneurship by registering for SEED SPOT's 2-Day Launch Camp! This program provides individuals that are exploring starting a venture a safe space to explore and launch their idea.
Benefits of completing a 2-Day Launch Camp include:
One-on-one mentorship through SEED SPOT's National Mentor Program of industry experts, business strategists, and advisors committed to your success
Up to $10,000 in 0% interest loans through Kiva
Strategic intros to national venture funds
Up to $150,000 in Amazon Web Services cloud computing credits
Pro bono legal support
Marketing and branding services for up to 50% off
Expert goal-setting consultation from a SEED SPOT team member in a one-on-one setting
Personalized impact metric plan built for you by the SEED SPOT team
Discounted office space
Join us at SEED SPOT's 2-Day Launch Camp in Washington, DC to turn your idea into a thriving reality!
KEY DATES AND INFORMATION
Program Dates: October 26th-27th, 2018
Location:
Booz Allen Hamilton's Innovation Center
901 15th St NW
Washington, DC 20005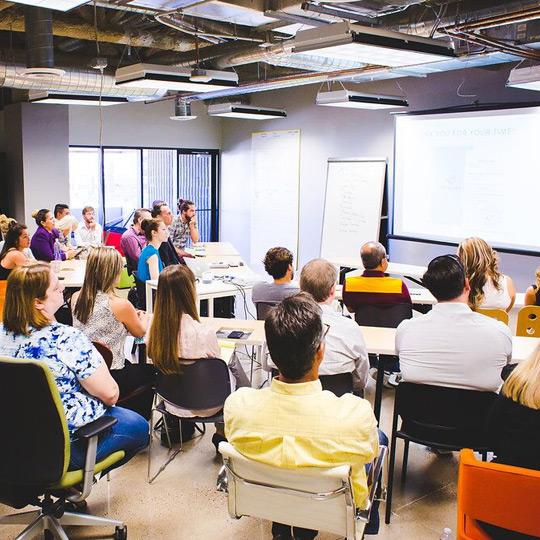 8:00 AM: Registration
9:00 AM: Kick-off Welcome
10:00 AM: Prioritize Your Purpose
10:30 AM: Setting the Foundation
12:20 PM: Networking Lunch
1:00 PM: Build Your Solution
3:00 PM: Storyboard Your Business
4:00 PM: Pitch Workshop 1
6:00 PM: Ecosystem Mixer
8:00 PM: Depart



Lauren McDanell
Director of Community Training & Support
C'pher Gresham
Vice President of SEED SPOT Communities

Interested in getting involved? Contact the Community Organizers at 2dlc@seedspot.org
Don't miss your chance to grow your idea and support the impact-driven entrepreneurship ecosystem in your community!