Friday, November 2nd from 1:00-6:30pm EST
Saturday, November 3rd from 10:00am-7:00pm EST
Sunday, November 4th from 9:00am-1:30pm EST
November 4th from 11:30am-1:30pm EST
What is Weekend Launch Camp?
SEED SPOT's Launch Camp provides entrepreneurs and individuals that are exploring starting a venture a safe space to explore and launch their idea. Throughout the program, you will have access to mentors, content experts, SEED SPOT's curriculum, and a network of supporters.
George Washington University Weekend Launch Camp is a free event (valued at $1000 per person) open to all current GW students, alumni, faculty, and staff. Recent alumni who are interested in consideration can contact GW to request admission.
Are you a GWU student, faculty, or staff who has been sitting on an innovative business idea? Have you identified a problem you wanted to solve? Do you have that itch to start something that will make the world a better place?
Join us at Weekend Launch Camp at George Washington University to turn your idea into reality. You will receive the business training, step-by-step curriculum, and support needed to set your venture up for success. Through this Launch Camp, you will be prepared to submit for the New Venture Competition!
KEY DATES AND INFORMATION
Program Dates: November 2nd-4th, 2018
Location:
George Washington University
GW Gelman Library
2130 H St NW
Washington, DC 20052
Room: 219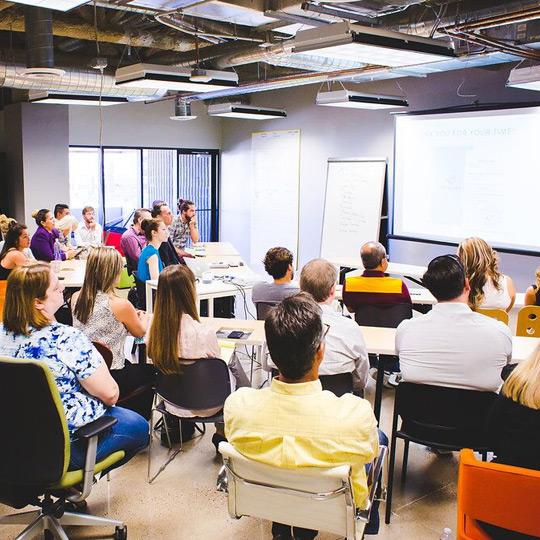 12:45 PM: Check In
1:00 PM: Kick-Off Welcome
1:45 PM: Prioritize Your Purpose
2:20 PM: Market Need & Customers
4:40 PM: Build Your Solution
5:30 PM: Networking Happy Hour


Scott Stein
Associate Director, Student Entrepreneurship Programs
Kofi Essel, MD, MPH, FAAP
Director, Community/Urban Health Scholarly Concentration
Jasmine Marie R. Bautista
Program Assistant | Event Coordinator

Interested in getting involved? Contact the Community Organizers at 2dlc@seedspot.org
Don't miss your chance to grow your idea and support the impact-driven entrepreneurship ecosystem in your community!