March 22nd-23rd, 2019 from 9am-8:00pm AZ MST
March 23rd from 5:30-8:00pm AZ MST
What is the 2-Day Launch Camp?
The 2-Day Launch Camp provides entrepreneurs and individuals that are exploring starting a venture a safe space to explore and launch their idea. Throughout the program, you will have access to mentors, content experts, SEED SPOT's curriculum, and a network of supporters.
Do you have a business idea you've been sitting on? Have you identified a problem you wanted to solve? Do you have that itch to start something that will make the world a better place?
Join us at SEED SPOT's 2-Day Launch Camp in Phoenix to turn your idea into reality. You will receive the business training, step-by-step curriculum, and support needed to set your venture up for success.
KEY DATES AND INFORMATION
Program Dates:
March 22nd-23rd, 2019
Location:
Better Business Bureau (BBB)
1010 E Missouri Ave, Phoenix, AZ 85014
Cost to Attend:
$99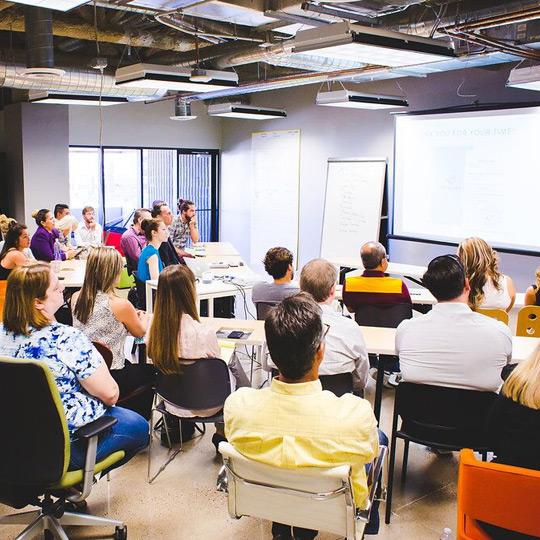 8:00 AM: Registration
9:00 AM: Kick-off Welcome
10:00 AM: Prioritize Your Purpose
10:30 AM: Setting the Foundation
12:00 PM: Founders Lunch
1:00 PM: Build Your Solution
3:00 PM: Storyboard Your Business
4:00 PM: Pitch Workshop 1
5:00 PM: Depart



Lauren McDanell
Director of Training & Support, SEED SPOT
Gabe Ramirez
Director of Business Development, Sitewire
Interested in getting involved? Contact the Community Organizers at 2dlc@seedspot.org
Don't miss your chance to grow your idea and support the impact-driven entrepreneurship ecosystem in your community!