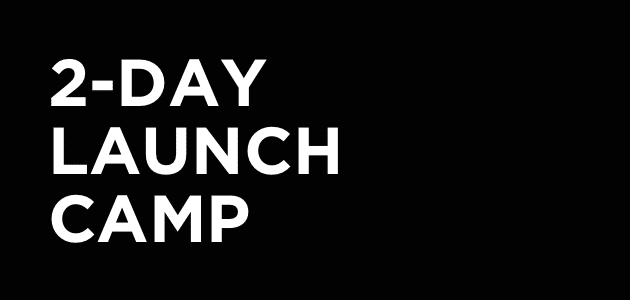 Startup Spring Training 2-Day Launch Camp
Start or grow your business with confidence.
Ready to take your business or idea to the next level? Join SEED SPOT for two days of interactive workshops to launch your business. Participate in small group sessions with like-minded entrepreneurs and receive personal feedback and coaching from experts. You'll create a business plan and receive take-home tools and templates to get your new business up and running!
2-Day Workshop: April 19-20, 2022
Who: Open to Startup Spring Training participants
Location: In-Person at Galvanize Phoenix (515 E Grant St, Phoenix, AZ 85004)
Time: 10am - 2pm (check-in begins at 9:30)
Meals: Lunch will be provided both days
Cost: Free to Startup Spring Training participants! (usually $199)
Celebratory Pitch Night: April 21, 2022

Who: Event is open to the public; pitching is available to 2-Day Launch Camp participants
Location:

The Churchill Phoenix (901 N 1st St, Phoenix, AZ 85004)

Time: Event starts at 6:00pm
Meals: Food and drink are available for purchase
Cost: Free to all!
Questions? Email Lauren: lauren@seedspot.org
"I have lots of good ideas, but it can be hard to apply them. This program helped to focus my thinking and shift my mindset in the direction of actually starting this business. The program workbook was also very beneficial!"
- Participant, 2-Day Launch Camp
Day 1 Activities (Tues, 4/19)
Networking
Purpose, Problem, Customer Workshop
Solution, Business Model Workshop
Elevator Pitch Workshop
Lunch is provided!
Day 2 activities (Wed, 4/20)
Elevator Pitch Workshop
Virtual Speed Mentoring
Value Proposition, Assumptions, Prototyping Workshop
Pitch Slide Deck Workshop
Lunch is provided!
Pitch Night! (Thurs, 4/21)
Celebration event at The Churchill Phoenix!
Invite your family and friends!
Two days of interactive, business-building workshops
Accelerate your progress through independent afternoon assignments
Create building blocks like a pitch deck and business model
Build business assets, including a pitch deck and business model
Access additional support and coaching in office hours
Receive lifetime Alumni Program benefits such as mentorship, funding resources, and legal support

Who joins the 2-Day Launch Camp?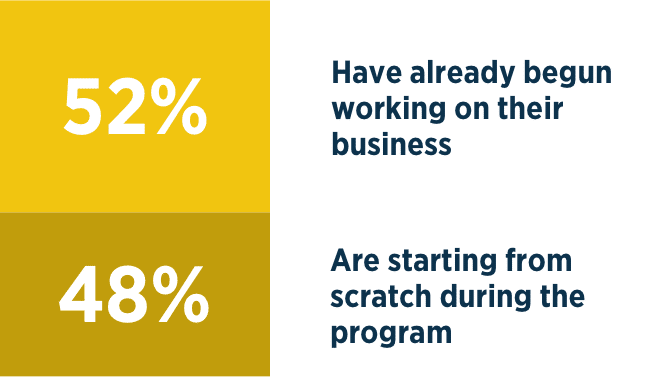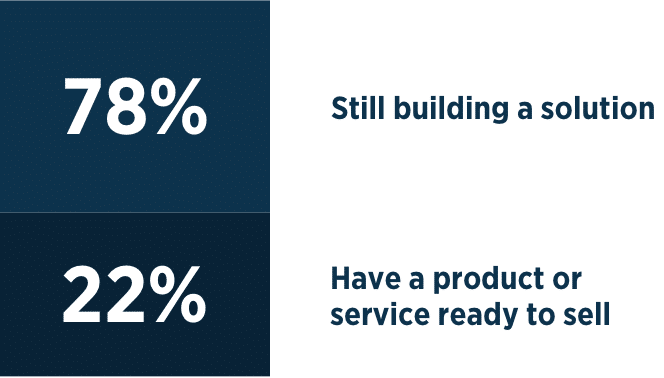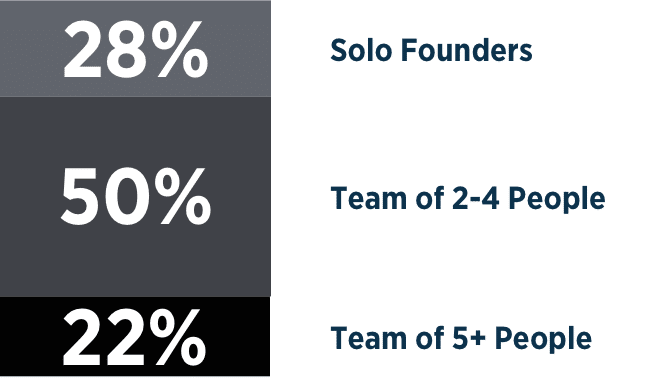 It says the event is free to Startup Spring Training participants...what's Startup Spring Training?!
Startup Spring Training is a free event series for AZ-based entrepreneurs and small businesses happening from March 21 through April 22! Earn mentorship, perks, and a $500 micro-grant for participating in a number of sessions.
Startup Spring Training participants who attend at least two free sessions earn a FREE TICKET to this 2-Day Launch Camp happening APril 19-20, 2022.
Register here: startupspringtraining.com
I'm not sure I'm ready to participate in the Pitch Showcase event on Day 2 - is this required?
We promise that you will feel fully confident and prepared to pitch your impactful venture at the celebratory Pitch Night on Thursday when the time comes! The pitch is an important step in your experience and participation has been proven to increase venture success rates...and program satisfaction! If you're really not comfortable, the SEED SPOT team will help you find an alternative to pitching at the Pitch Night event.
Do I need to attend both days?
It's important that you're able to attend both days to benefit from the program since each workshop builds upon the previous and is sequenced to help you focus and grow. If you have schedule limitations or questions, let's try to make it work--email lauren@seedspot.org to coordiate!
I already have a business - is this program for me?
It might be, depending on your stage of growth and program goals. 2-Day Launch Camp is for early-stage entrepreneurs who have not raised venture capital and are looking to hone their business and impact model. If you have raised venture capital, you might be a better fit for the Impact Accelerator program, which focuses on scale.
I don't have an idea or a business - can I still attend?
Yes! If there is problem that you feel passionate about solving, 2-Day Launch Camp is a great fit for you. During the program, you will receive straightforward steps to turn your passion into a business that creates a positive difference!