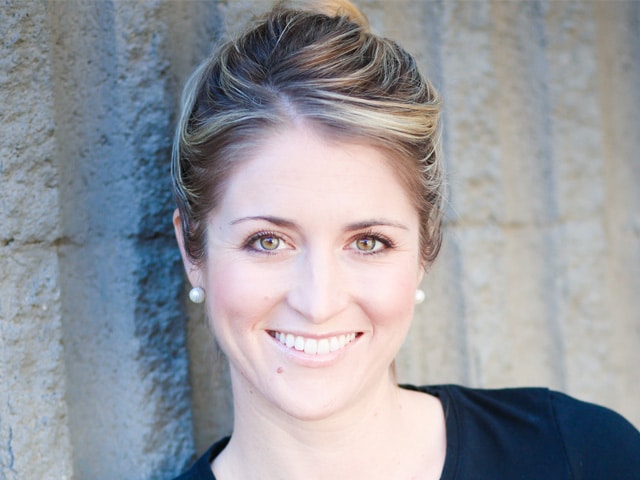 The world needs more problem solvers. Dream big & get after it.
Courtney Klein is the Co-Founder and CEO of SEED SPOT, an organization designed to educate, accelerate, and invest in entrepreneurs who are creating solutions to social problems. SEED SPOT ranks as one of the "Top 20 Accelerators in the World" by Gust and "Top 3 social impact incubators in the United States" by UBI Global and Cisco.SEED SPOT also holds an Emmy for their partnership with Univision serving Latino entrepreneurs.
Forbes, USA Today, Inc., Conscious Company Magazine, Huffington Post and others have profiled Courtney for her work and over 400 media stories have been written about SEED SPOT to-date. SEED SPOT operates programs across the country for both youth and adult impact-driven entrepreneurs.
Previously, Courtney served as the Co-Founder & CEO of New Global Citizens, a journey that started with a $1,000 seed grant and a dream when she was a senior in college that grew into a national-class organization that served over 10,000 youth and partnered with organizations in 33 countries.
In 2016, Arizona State University honored Courtney as the "Young Alumni of the Year" award and Arizona Economic News named her "One of Arizona's most Influential Millennials." In 2015, the Phoenix Business Journal named Courtney as one of the "Top 10 Business People of the Year" and in 2013 as one of the "25 Most Dynamic Women in Business." She has also been recognized by media outlets as one of the nation's "Top 30 Civic Leaders Under the Age of 30," one of Arizona's "35 Entrepreneurs Under 35," one of "20 Women to Change Arizona by 2020," and one of "Arizona's Most Intriguing Chief Executives."
Courtney is a graduate of Arizona State University's Barrett Honors College, where she received her undergraduate and master's degrees in nonprofit management. She also completed work through the DSIL United Nations Executive Education Program in Thailand & Cambodia focused on Social Entrepreneurship and Innovation.
Courtney resides in Austin when not on airplanes, is married to an entrepreneur and has two children. She is an avid yogi and Ironman finisher.