SEED SPOT relies on a community of dedicated corporations, foundations, and individuals to support the hundreds of entrepreneurs we serve.
Support seed spot
With your support we are able to broaden our impact. SEED SPOT works in communities and schools across the country to educate, accelerate, and invest in impact-driven entrepreneurs.
Support SEED SPOT to empower more entrepreneurs from all backgrounds solving important social issues around the world.
For every $2,000 raised, we are able to create ONE new job in communities across the country.
Innovation Catalysts $100k+








supported by grant funding from the
Cisco corporate advised fund at
Silicon Valley Community Foundation.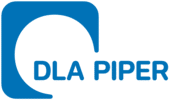 Venture Supporters $10-24k









AppointmentPlus
Osborn Maledon
Naya Energy
Alliance Bank of Arizona

Grand Canyon University
Apollo Education Group
Phoenix Suns Charities
Arizona Squash
CopperPoint Mutual Insurance
Phoenix IDA
Wells Fargo
Bruce Foundation

Maricopa Center for Entrepreneurship
US Bank Foundation
The Community Foundation for the National Capital Region