By: Bianca Buliga, Digital Marketing Manager
This is a big week for the SEED SPOT team. Not only is it National Entrepreneurship Week, but Friday, 2/22 is our seventh birthday! To kick off this celebratory blog, here's what our incredible Co-Founder and CEO, Courtney Klein, had to say about the journey so far: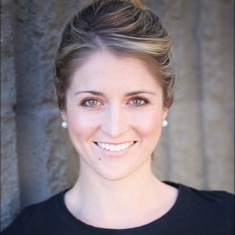 "It's not easy to be an entrepreneur – taking an idea from nothing to something requires a certain level of grit and perseverance to even get started, let alone scale. We love supporting all individuals who are willing to take that first step into trying to solve a problem by launching a new venture and are humbled to celebrate alongside those who have overcome so many obstacles to make their dream a reality. The impact of SEED SPOT alumni is truly felt around the world, in cities and communities – schools and households – that are using the products, services and technologies created by SEED SPOT founders."
To celebrate the past seven years of impact, we wanted to highlight seven SEED SPOT alumni who are blazing new trails and are already gaining serious traction in 2019.
SafeLi Materials
Connie Tommerdahl and Carol Hirschmugl, alumnae from SEED SPOT's 2018 Women in Tech 2-Day Launch Camp, made it the top 24 participants (out of 128) in the LG Chem GIC Pitch Competition. If they make it to the top eight, they get to meet with the LG Chem Innovations team! Their success with SafeLi Materials also earned them a $225,000 Small Business Innovation Research (SBIR) grant from the United States government! They will use this funding to conduct more user interviews and determine the Theory of Change for their battery. SafeLi Materials is building a better battery with safe and more abundant materials that can function effectively in lower temperatures.
Parvenu
Patrick Hoban and Johnny Li are the co-founders of Parvenu, a charity checkout platform that uses AI-based personalization to connect customers with the charitable causes they care most about. The Parvenu team is currently developing rough prototypes for Verifone and have raised over $117,000 to date through WeFunder. Their campaign will end on February 28th, check them out  if you believe in their mission of using AI to personalize point-of-sale donations. Patrick was also accepted to the Brown University Social Change Class where computer science students work with social ventures to help develop products. Check out the video below for their Verifone prototype.
Science Prep Academy
Founded by Kenneth Mims, Science Prep Academy (SPA) is a private college prep STEM school for children with Asperger's Syndrome and high-functioning autism. As of February 2019, the Amazon Future Engineer program is aiding in the academy's mission by offering a progressive curriculum for grades K-8 and high school students in the fields of computer science (CS) and coding. All 12 of SPA's students (currently ranging from grades 6-10) will begin with the K-8 introductory course, ensuring a solid foundation of the material is fundamentally understood by all of the students. Here's photo of SPA students touring the Amazon Fulfillment Center in Phoenix, AZ in January 2019!
Fun fact: Kenneth will be going to Nigeria in May to participate in the Mandela Washington Reciprocal Exchange Program.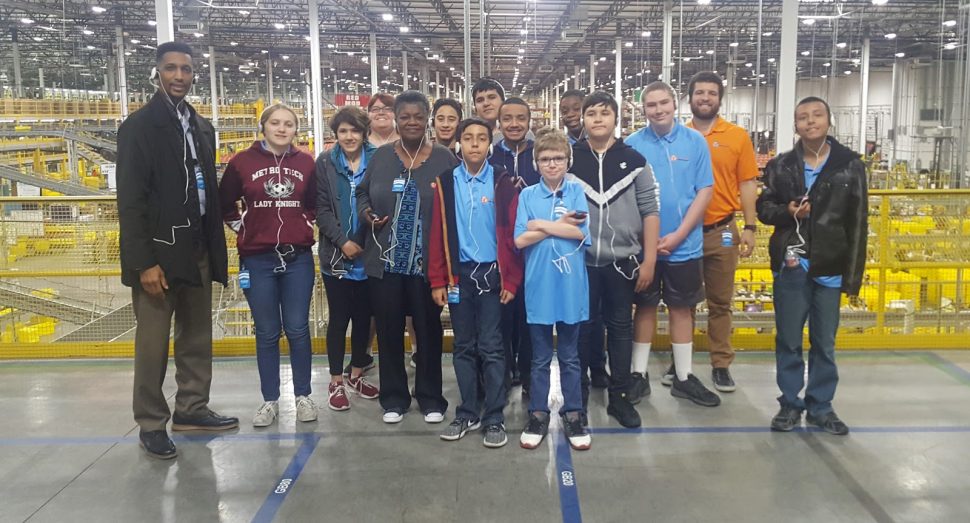 Symba
Co-founders of Symba, Ahva Sadeghi and Nikita Gupta, were accepted into a leading accelerator and have moved to San Francisco. Symba is a comprehensive internship management platform that helps organizations manage the logistics of an internship program from beginning to end. They officially made their first big sale and are closing more paid pilots for Spring and Summer of 2019. They were selected to pitch at Invest Southwest Venture Madness in Phoenix, and will be attending SaaStr, Startup Grind, Dev Week, and Collision Conference in the coming months.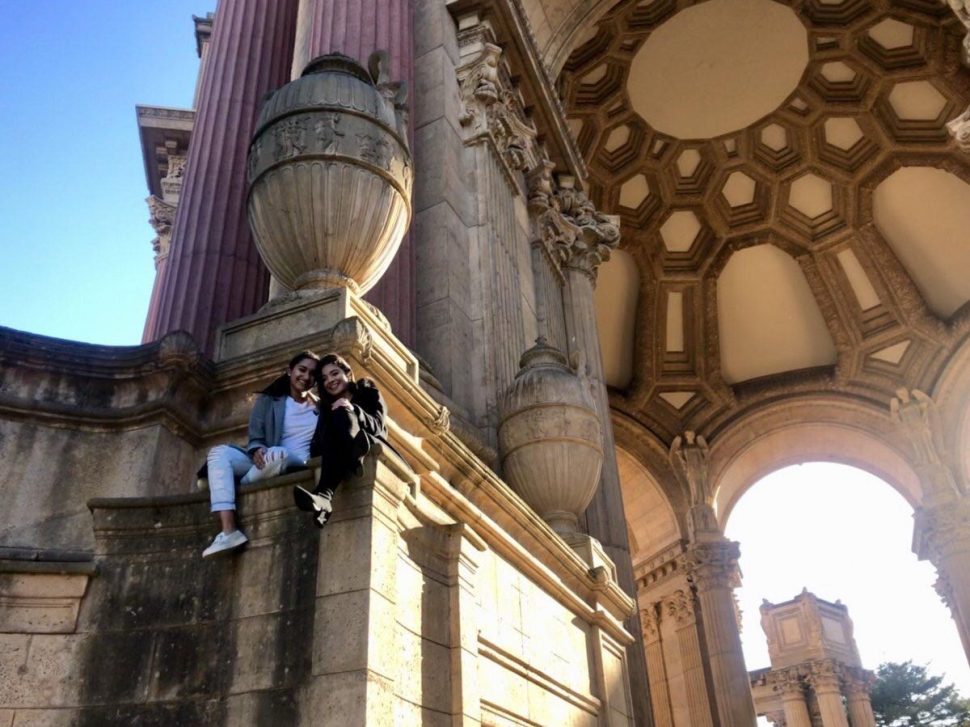 Drover
Kathleen Burnett is the founder of Drover and a SEED SPOT alum from the Women in Tech 2-Day Launch Camp in Washington, DC in December of 2018. She used to be a travel guide and was frustrated that wasn't a solution to effectively communicate with her travel group. Rather than directly jumping to a solution, she has been using lean launch principles to rapidly iterate her idea. Currently, she has talked to 25 potential customers and received a lot of feedback on her wireframe prototype. Now she's thinking about building a low-fidelity working prototype to continue getting feedback and iterating.

WealthyU
Founded by Deborah Owens, WealthyU is on a mission to close the investment confidence and wealth gap for women of color by providing access to curriculum, coaching, and community that teaches wealth building for all incomes. Since participating in SEED SPOT's Women in Tech 2-Day Launch Camp in Washington, DC in December of 2018, Deborah has accumulated $30,000 in donations from her Kickstarter campaign. She is now participating in our Washington, DC 8-Week Impact Accelerator to scale WealthyU's operations and impact.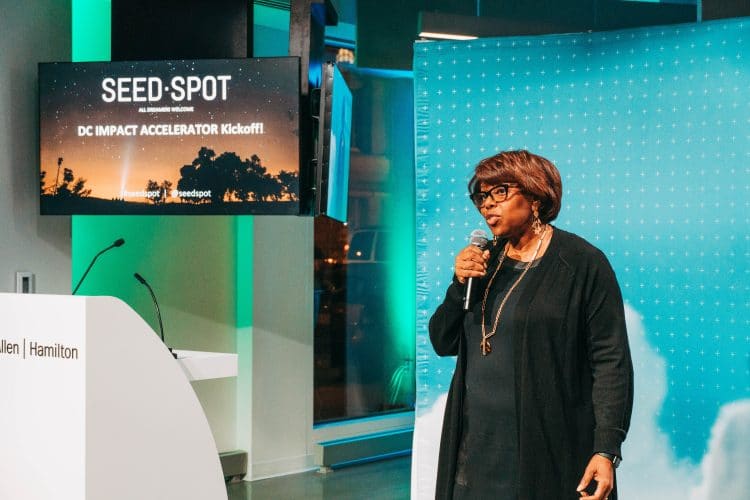 Job-IQ
Founded by Molly Matthews, Job-IQ is is an online career literacy program that energizes job searches and provides the support needed to make a successful career step. The Job-IQ website is now completely rebuilt and includes many new features which St. Mary's College of Maryland is using with freshman this Spring and the entire school this Fall. The Job-IQ team broke even last year (a milestone thanks to a Global Good Fund Grant) and will start serious marketing this year to colleges, associations, and even the Restaurant Opportunities Center to teach food handling and bartending online.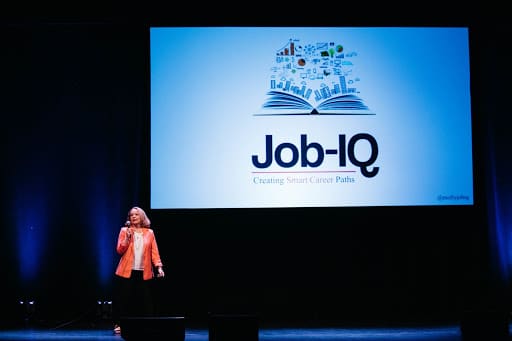 We can't wait to celebrate more wins in SEED SPOT's 7th year for these impressive impact-driven entrepreneurs. To celebrate their success and empower the journeys of other up and coming change makers, we invite you to join the SEED SPOT 500. By contributing $42 monthly or $500 annually, you're investing in the next innovative product or service making a difference. Swag and VIP invites to events included! 
---
Related articles from SEED SPOT:
>> "How One Organization Ignited a Local Entrepreneurship Movement"
>> "Meet the 11 Ventures in Our Spring 2019 DC Impact Accelerator"
>>"9 Conferences to Attend in 2019 to Accelerate Your Social Enterprise"