By Elias Ross Trupin,  Digital Marketing Intern
Every summer SEED SPOT supports young people in innovation by bringing on students and recent graduates as interns. This intern team develops entrepreneurial programming, supports marketing efforts to recruit more entrepreneurs, crafts grant and development proposals, and plans SEED SPOT's large scale events – all while pursuing other personal goals and career exploration. 
Do you have a passion for impact-driven entrepreneurship and social impact ventures? Can you see yourself joining the SEED SPOT intern team in the fall? SEED SPOT is currently recruiting for the next class of interns starting this September. Learn more and apply here. 
Now, it's time to roll out the red carpet and meet the 11 superstars that will be bringing the heat this summer!
---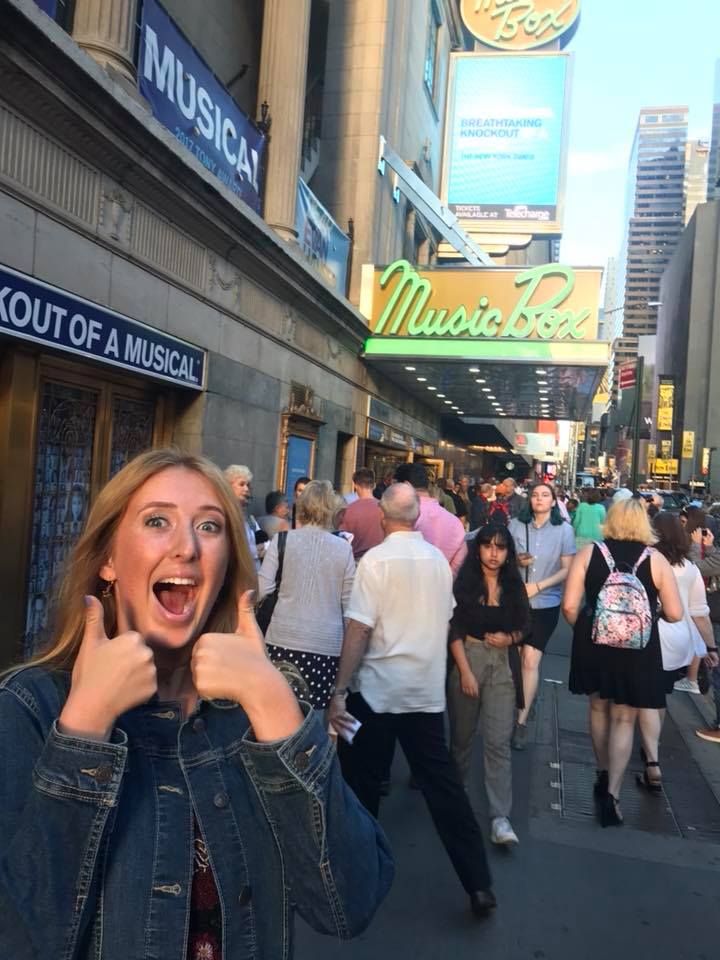 Say "hey" to Lexi FitzGerald, the SEED SPOT Event Management Intern!
Hometown: Green Bay, Wisconsin
School: Arizona State University
Major: Business Law
Hopes & Dreams: Lexi wants to own an advertising firm in the future. She's passionate about marketing and the creativity that goes into advertising is something she loves doing!
Fun Fact: When she's not crushing  it for SEED SPOT, Lexi likes singing, acting, and spending time with her family at the (great) lakes.
This summer, Lexi will use her experience working with startups to assist with the events that we will be hosting in the Phoenix area and around the country. 
"I chose to work with SEED SPOT this summer because I really believe in what their mission is and the work they do. I have worked in the start-up community before, so I really see all of the amazing work that SEED SPOT is doing!"
---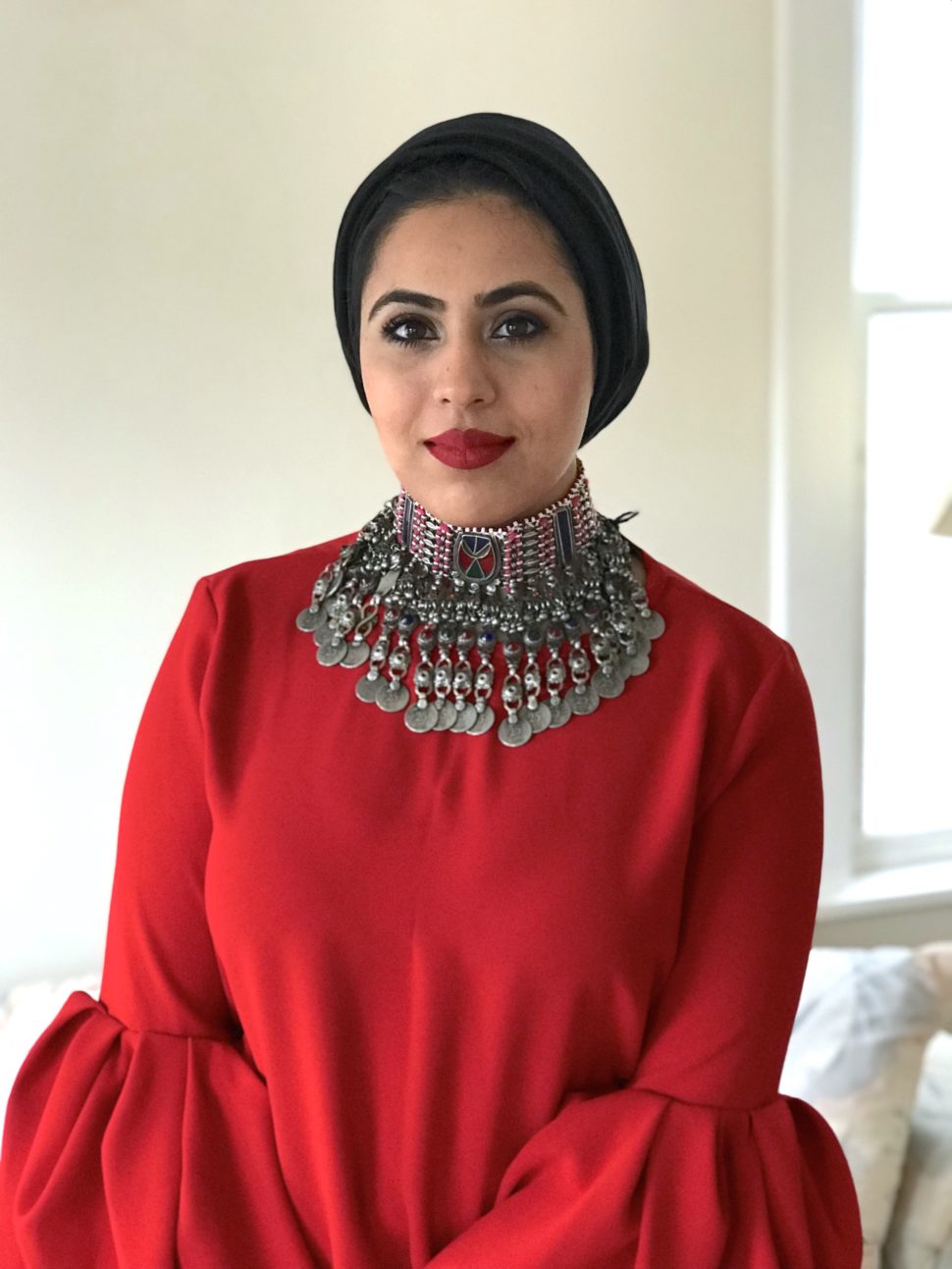 Meet Yagana Hafed, the Funding & Development Intern.
Hometown: Afghanistan
School: The Sage Colleges, MBA & Thunderbird School of Global Management
Major: Masters of Global Management
Hopes & Dreams: Yagana is on her way to a career in International Development
Fun Fact: Where do I start? She knows 4 languages, has lived in 13 countries, boxes and does powerlifting in her free time while she's not working as a Teaching Assistant! Want to know more? Just wait for her TED talk.
As the Funding and Development Intern Yagana will work directly with the development team on grants, proposal writing, and donor relations. The goal to identify potential donor organizations and increase resources for SEED SPOT to impact more lives across the States.
"SEED SPOT's mission is close to my heart; I belong to a multi-cultured minority group myself and I am aware of the struggles faced by such individuals. I continue to see the lack of support and resources available to ambitious entrepreneurs that are not only eager to transform their business idea into a reality, but to give back to their community as well."
---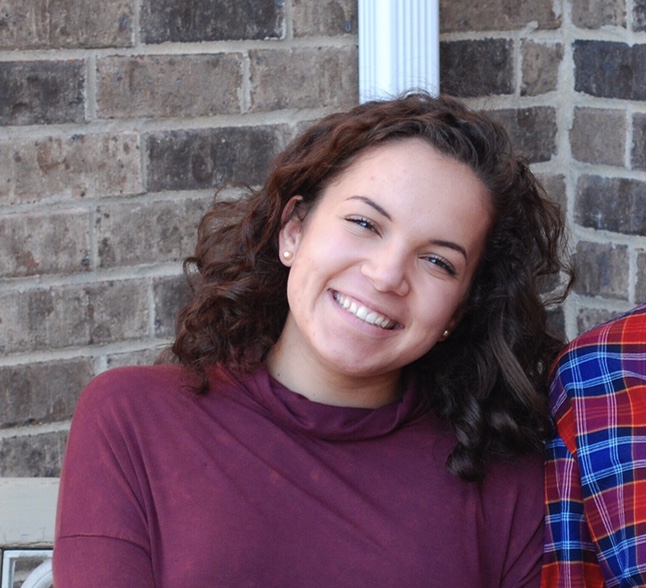 Give a warm welcome to Sarah Beth Strickland, the SEED SPOT Entrepreneur Support Intern.
Hometown: Nashville, Tennessee
School: University of Alabama
Major: BA/MA in Economics
Hopes & Dreams: Sarah Beth dreams of opening a gallery that supports disadvantaged artists by providing supplies and business coaching. Artists are entrepreneurs too!
Fun Fact: She loves to paint as a therapeutic activity. Otherwise, you can find her out on the town with friends at trivia nights or trying new restaurants. 
As the Entrepreneur Support Intern Sarah Beth's work will focus on creating support guides on various topics to help entrepreneurs who have been through SEED SPOT programs. She will also help host support calls to help connect entrepreneurs with the resources they need.
"I am incredibly passionate about entrepreneurship and believe that everyone deserves the chance to pursue their own ventures. I also believe that the best change agents for communities are community members themselves. To me, SEED SPOT epitomizes the junction of these two beliefs better than any organization I've seen; I am so excited to be a part of this team!"
---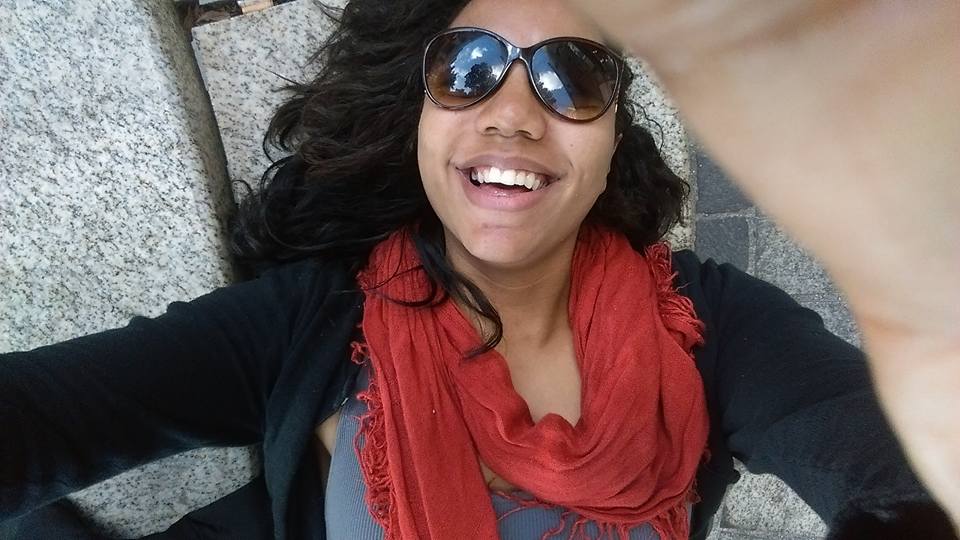 Coming to the stage… Ava Stone! Curriculum Development Fellow 
Hometown: Washington, District of Columbia
School: George Mason University
Program: Dual Master's Degree in Conflict Analysis/Resolution and Mediterranean Security
Hopes & Dreams: Her ideal career is to broker design principles in community development which she's 
Fun Fact: Someone who she admires is her mentor, Erik Cole in her words "He is a DC native that went on to run and hold local office in Nashville, TN. Erik is a truly down-to-earth and self-aware leader who applies his passion for civic engagement to developing innovative programs in the social sector."
As Curriculum Development Fellow, Ava will work on a new and exciting opportunity to engage with the SEED SPOT community starting in August. Stay tuned!
"I'm working with SEED SPOT because I believe in SEED SPOT's mission to build capacity around social entrepreneurship."
---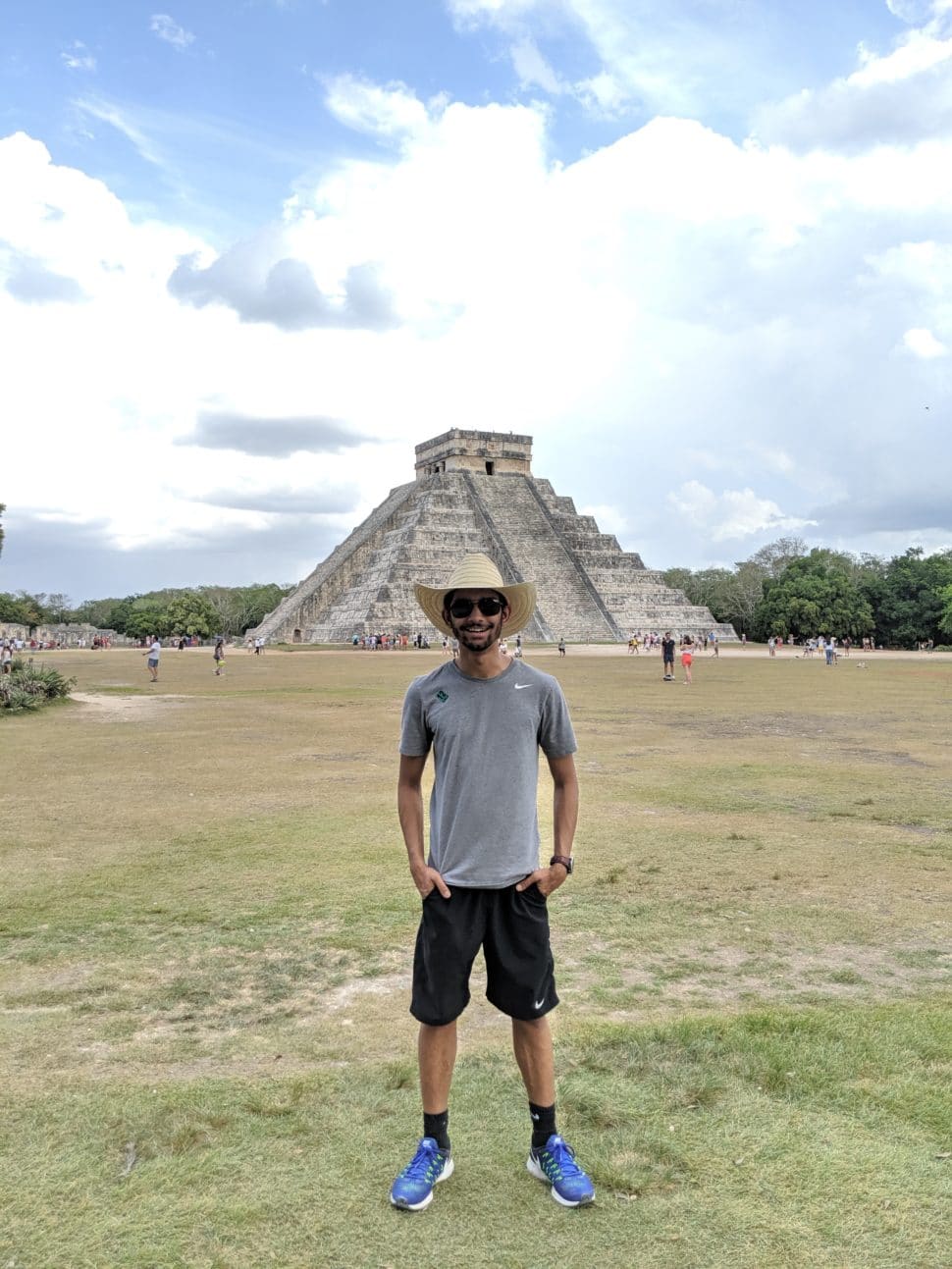 It's a bird? A UFO? Nope, it's Jay Ghosh, SEED SPOT Data Visualization Intern.
Hometown: Washington, District of Columbia
School: University of Colorado at Boulder
Major: Information Science
Hopes & Dreams: Jay wants to be an entrepreneur because he really values the idea of being totally independent and being able to solve problems that the market currently doesn't have solutions to.
Fun Fact: Jay follows political coverage closely, ask him about the importance of data and data visualization in public policy!
"I chose SEED SPOT because I'm really into data visualization and was looking for experience in that area; it was good fortune that I was able to find it at such a great organization."
---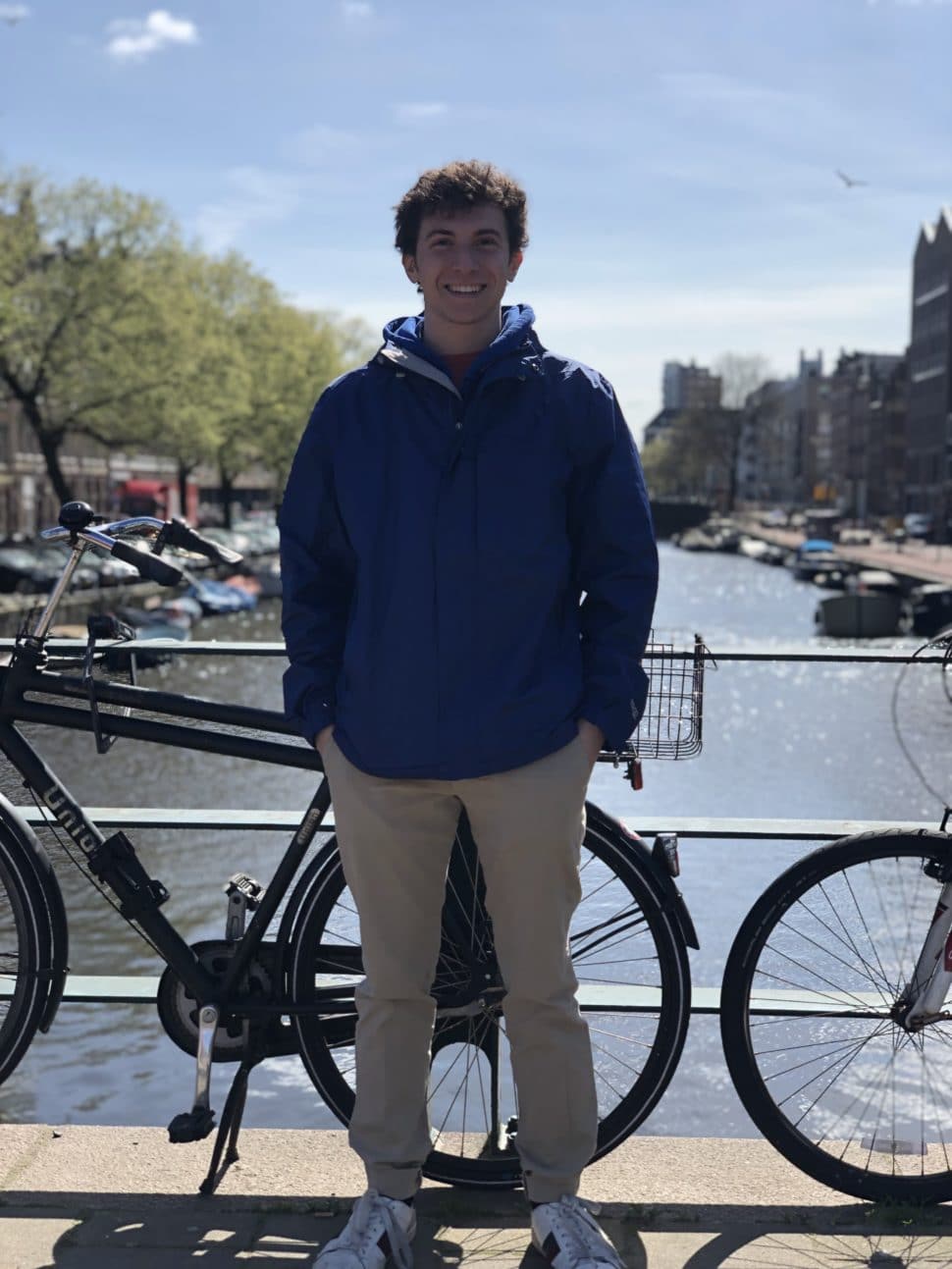 Here come the marketers! Batting first: Zach Geller.
Hometown: Natick, Massachusetts 
School: American University
Major: Marketing
Hopes & Dreams: Much like Jay, Zach likes the idea of entrepreneurship because of the independence. 
Fun Fact: Zach's favorite hobby is skiing – in the winter he goes alpine skiing and in the summer he does waterskiing. He's also an avid biker, so it's a good thing DC has so many bike shares!
As a marketing intern, Zach will be compiling data on SEED SPOT's impact to share our progress with the world. 
"I chose SEED SPOT because I'm interested in someday being an entrepreneur. I saw the mission statement of SEED SPOT and thought that it was a really good idea that could help a lot of people and that it's something that I could be proud to say that I contributed to."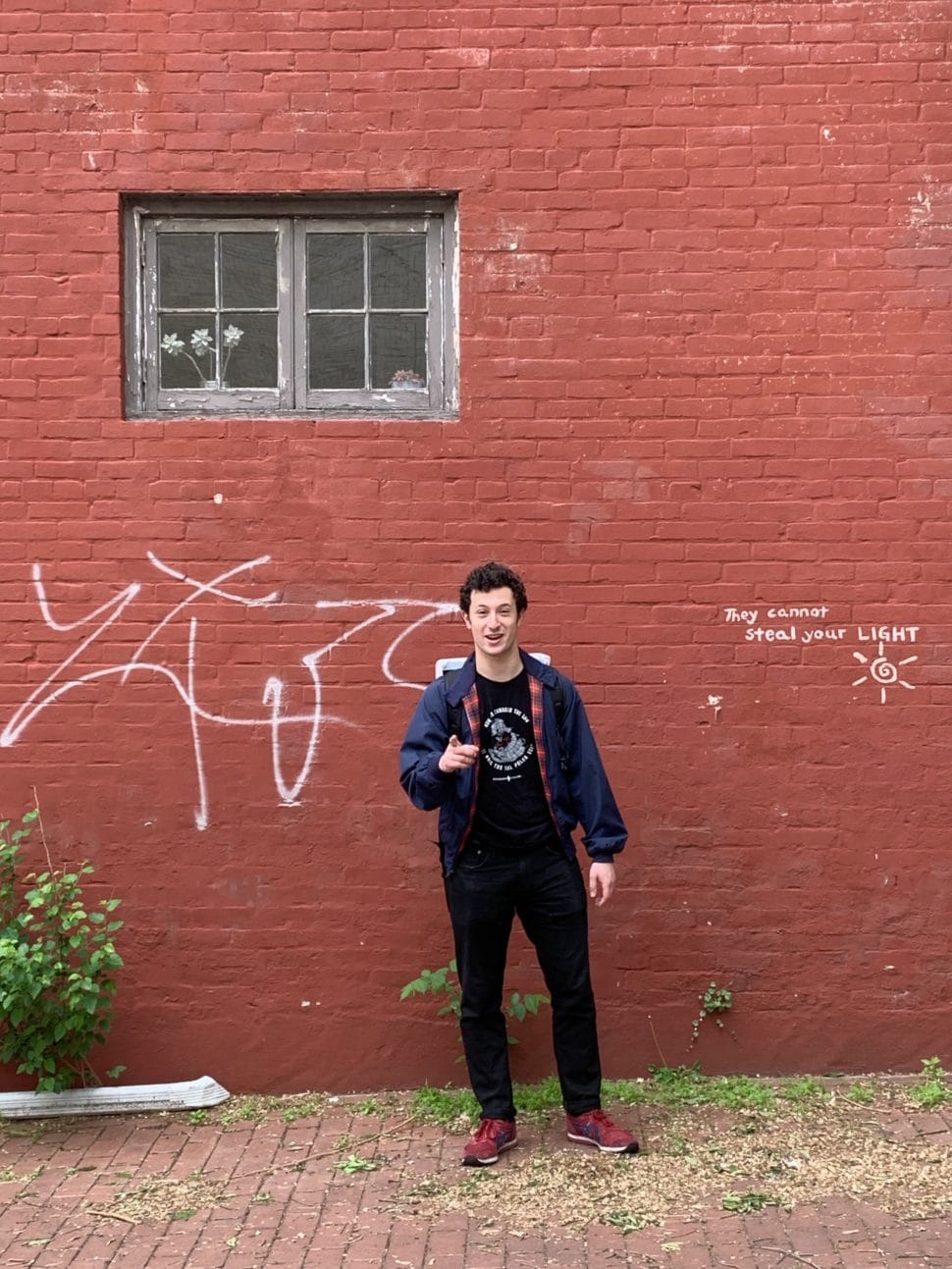 ---
Coming to the plate Elias Ross Trupin… Oh, that's me!
Hometown: San Francisco, California
School: The George Washington University
Major: Anthropology
Hopes & Dreams: My ideal career is using social entrepreneurship to create equitable solutions to major structural issues that prevent communities from living their best lives. I do this because I recognize the failures of a lot of well-meaning projects and hope to improve future outcomes.
Fun Fact: I like to listen to walk and listen to podcasts. The other day I walked from Foggy Bottom to the Capital while listening to Smithsonian Side-door, it helps me explore the world in more than one way!
In my role on the marketing team, I'll be focusing on research-intensive content like blogs, ebooks, and the annual impact report!
"I've been a fan of SEED SPOT for a while but I'm now getting more involved in social entrepreneurship as a serious livelihood. I am starting a student organization for peer mentorship next semester and teaching an entrepreneurship course at the GWU Pre-College."
---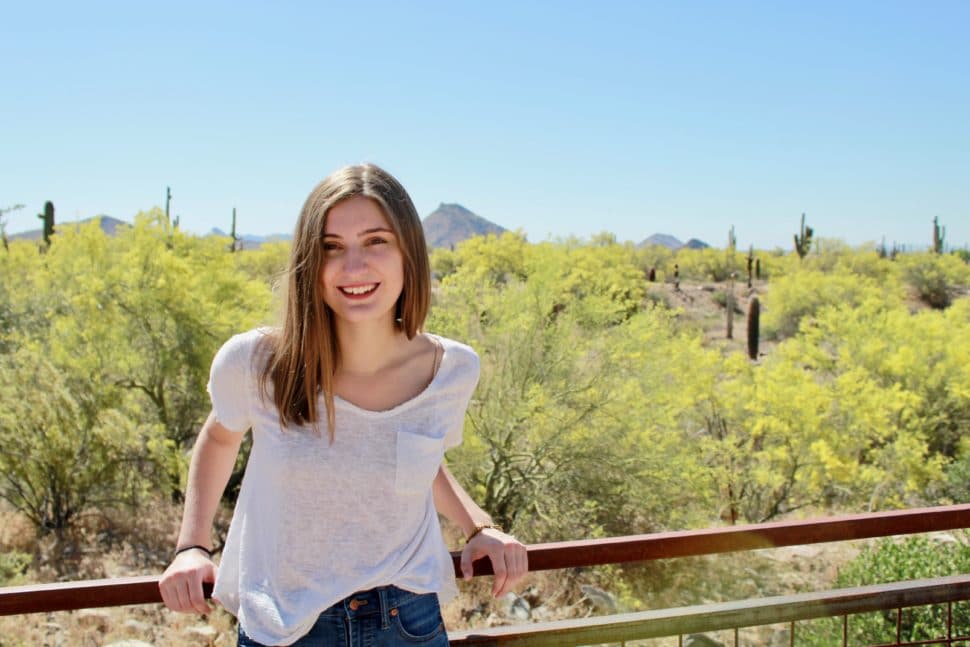 Batting third for the SEED SPOT Marketers, the power hitter, Madeline Bedard.
Hometown: Portland, Oregon
School: University of Oregon
 Major: Advertising & Political Science
Hopes & Dreams: In the future, she wants to work in marketing or advertising in the nonprofit sector. She is driven by a desire to create change through her work and art.
Fun Fact: Madeline is a devoted swimmer, coffee drinker, dog lover, reader, and overall explorer. She has been trying to read more non-fiction books and has a goal to write her own someday.
As a digital marketing intern, Madeline will work on social media posts and analytics as well as assisting with graphic designs for decks and activities.
"I am interested in working for non-profits during my career, and SEED SPOT seems like a great way to start. I love that SEED SPOT empowers entrepreneurs to make a difference in their local communities. I also appreciate that SEED SPOT Alumni have worked in areas of conservation and sustainable development."
---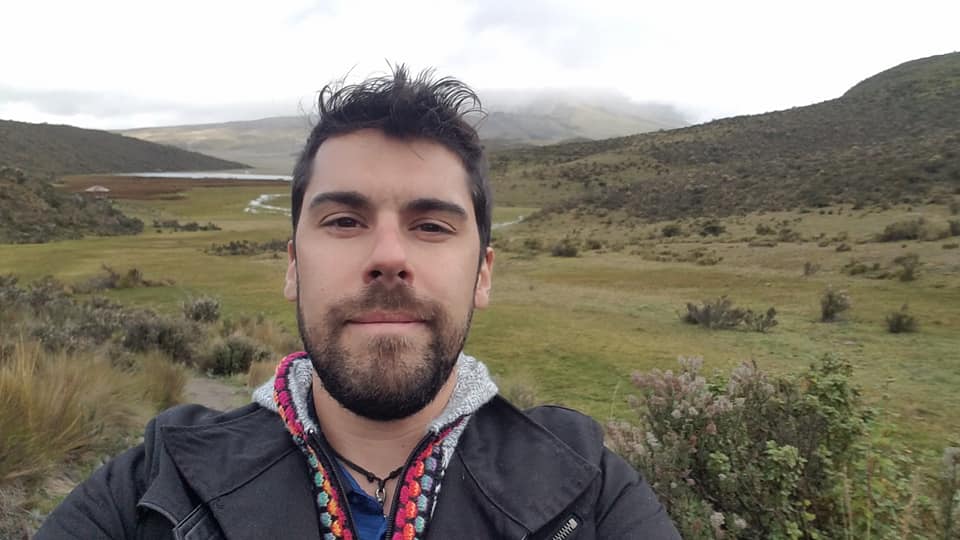 Now, a round of applause for the SEED SPOT Schools Training and Support Intern, Andrew Dzielinski
Hometown: Mesa, Arizona
School: Thunderbird School of Global Management
Program: MA Global Affairs and Management
Hopes & Dreams: Andrew wants to use his experience teaching to make social innovation curriculum a priority in schools.
Fun Fact: He's hooked on wanderlust and music, but when there's no money for travel and he's not at the drumset you can find him discussing philosophy 
As the SEED SPOT Schools Training and support intern, Andrew will use his passion for social impact innovation to train teachers on how to teach SEED SPOT's curriculum to their students.
"I've always fought for making sure social impact teaching finds its way into our schools ever since I was a teacher in Malaysia's Cempaka International School, teaching a class called Global Perspectives."
---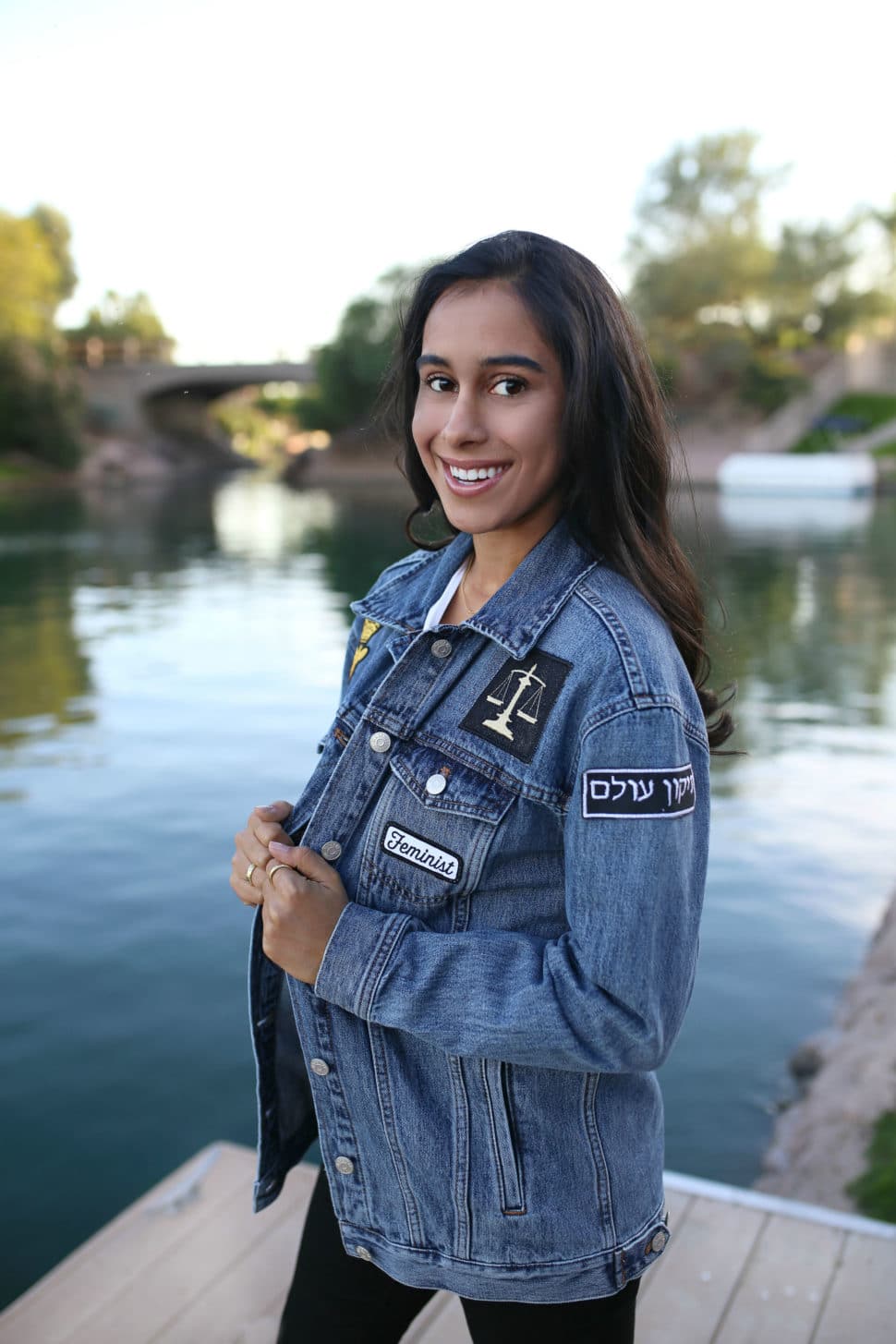 SHE'S BACK AND BETTER THAN EVER IT'S BethEl Nager!
Hometown: Scottsdale, Arizona
School: Arizona State University
Major: Elementary Education
Hopes & Dreams: BethEl wants to be an intellectual property attorney to defend the ideas and innovations of Arizona businesspeople. 
Fun Fact: Her answer was too good, so we included it in full: 
If I could wave a magic wand and solve a problem, it would be discrimination. Today, there is a major disconnect between different ethnic groups, races, and cultures. I believe if everyone was reminded that we are all humans, with the same desire to make a difference and be part of a community, the world would be more symbiotic and inclusive."
As the Community training and support intern, BethEl will help build relationships with mentors, create curriculum, and analyze data about alumni to make SEED SPOT even more amazing.
"I am over-the-moon to be working with SEED SPOT again. I was part of the inaugural high school program. It was an amazing, real-world experience. As a result, I am passionate about business and the protection of ideas. SEED SPOT has a wonderful, vibrant community; learning about entrepreneurship this summer will make me a more well-rounded attorney in the future."  
---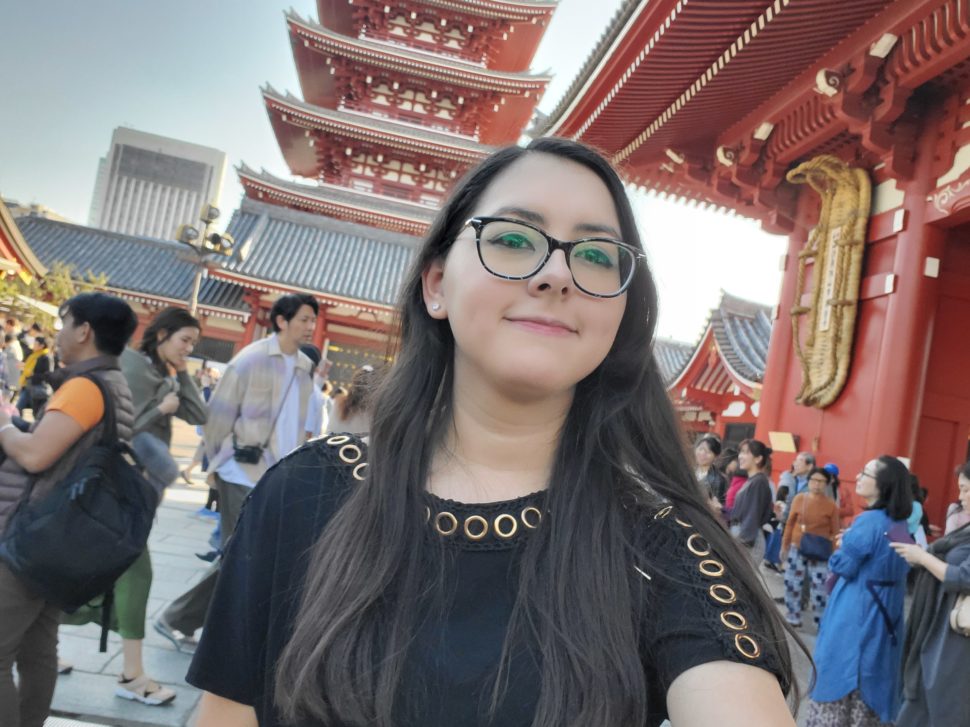 Last but 110% not least, our very own Graphic Design Intern, Sarina De Rose!
Hometown: Tempe, Arizona
School: Arizona State University
Major: Graphic Information Technology
Hopes & Dreams: Sarina is passionate about graphic design and animation. She's aiming for a job where learning and freedom are a priority.
Fun Fact: Someone she truly admires is Jane Goodall. She is a person Sarina looked up to growing up and believes she has truly made the world a better place. Goodall's determination allowed her to make some amazing discoveries and she is a really inspiring person.
As SEED SPOT Graphic Design Intern, Sarina will be designing branded icons and will also be helping out with other support materials like templates and guides.
"I chose to work at SEED SPOT because I felt I could learn a lot from this internship. I also think their core values and overall mission is incredible and truly makes the world a better place."
---
So there you have it, these 11 people have seen the world twice over and are ready to make their voices heard through their different roles and goals at SEED SPOT. Keep your eyes peeled for great things to come from each and every one of these inspiring individuals. These interns are getting started on their career journey. If you want to connect with them, email us!  "Alexa, this is dope, play Africa by Weezer."