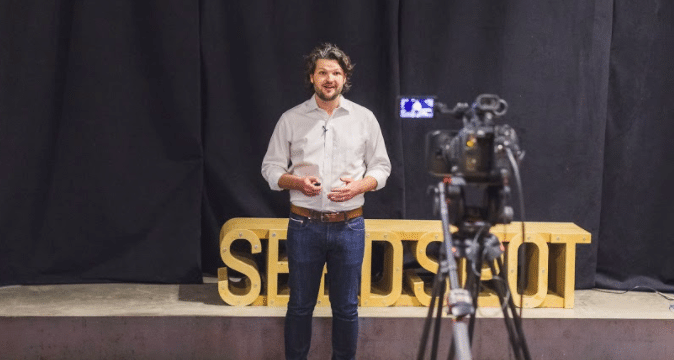 By C'pher Gresham
CEO | SEED SPOT
SEED SPOT was founded on the basis of community. Woven through every program, event, and interaction in the eight years since our founding in 2012 has been the assertion that all dreamers, no matter their background, deserve the chance to create something world-changing. 
The past weeks have presented us an opportunity to truly live that value – and all of our values in creating community, fostering safe spaces, measuring social impact, and dreaming big – by leading the nonprofit community nationally in proactively responding to unforeseen changes and worldwide sentiments of uncertainty. 
Thanks to the support of community supporters and the SEED SPOT 500, we have been able to pivot swiftly and effectively over the last week to running all programming and events virtually, sharing extended resources with our network of 1,000+ entrepreneurs, and truly living our values in becoming the world's largest home for impact-driven entrepreneurs. 
Despite these seamless transitions, our funding needs remain prominent. As our team works around the clock to ensure SEED SPOT programming is the best it's ever been, resources are stretched thin.  
We are energized during this time, and are serving more entrepreneurs than ever – and we are asking for your help to continue doing so. Please consider contributing to SEED SPOT's Virtual Programming Fund to help us maintain long-term sustainability during this time of uncertainty. 
Your financial support will enable SEED SPOT to: 
Maintain access to and meet licensing fees for stable and effective virtual programming platforms, including Zoom and Zoom Webinar 

Deliver seamless virtual event streaming experiences as we celebrate the DC Impact Accelerator cohort at our virtual Demo Day event

Continue to serve our 1,000-entrepreneur strong alumni base with timely resources, COVID-19 related information and updates, and pathways to direct support and counsel via our National Mentor Network
SEED SPOT exists to support impact-driven entrepreneurs, and right now, small businesses throughout the nation are facing weeks of financial instability, constantly-changing regulations, and extreme risk with every business decision. Please help us continue to say yes to all entrepreneurs during this time by making a contribution to the Virtual Programming Fund.