By: Bianca Buliga, Digital Marketing Manager
Did you know that 72% of high school students have considered starting their own business, yet 62% are never offered a course in entrepreneurship? High school students are our most underutilized creative resource – if we can successfully engage their talents, we'll unlock innovative solutions to the world's most pressing problems. So, how can we better encourage their entrepreneurial ambitions?
Nearly four years ago, SEED SPOT launched a program that would take high school students on their first entrepreneurial journey. During this program, students identify social problems in their communities, analyze their root causes, iterate and design solutions, and build business plans to actually launch their own entrepreneurial ventures. The students then pitch their impact-driven ventures at SEED SPOT's annual High School Demo Day, where they can win prizes and funding for their work.
SEED SPOT's proprietary high school entrepreneurship curriculum is currently in 22 schools in four states across the nation, and we have HUGE plans for the future. We are on a mission to educate, train, and support the next generation of problem solvers. By integrating entrepreneurship, STEM, communication, and design-thinking skills, students are prepared to develop innovative market-based solutions to widespread social problems.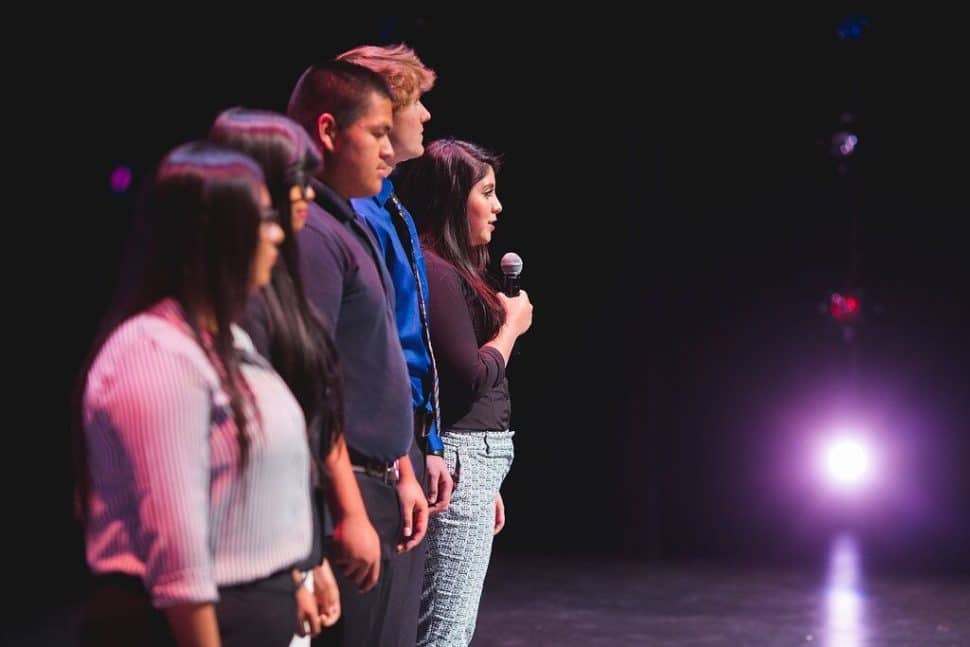 Beyond equipping students with necessary public speaking, leadership, and teamwork skills, teaching high school students entrepreneurship propels them towards success academically and professionally. Here are a few more reasons why high school is the perfect time for students to see entrepreneurship as a viable career option:
Their Lights Will Stay On
One thing that is unique for high school students is their access to resources. During high school, all students have access to their school and community resources that will help them launch their ideas. From computer labs to maker spaces, students have the ability to access tools many adults don't have. Students don't have the burden of paying rent for their office space or technology. With access to a classroom, teachers, and community resources, high school students have a distinct opportunity to risk.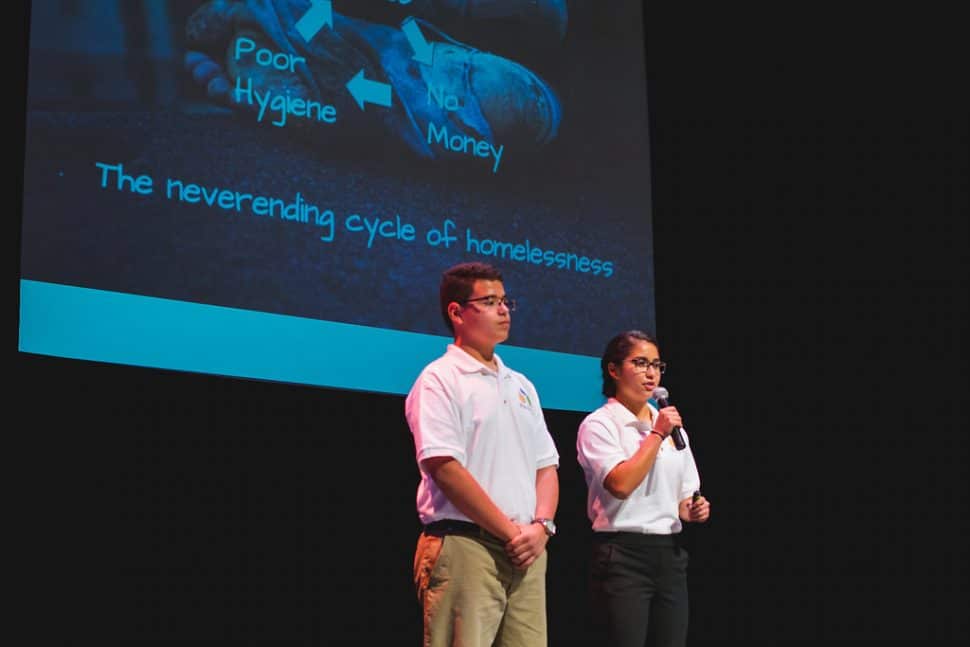 Failure is Key to Innovation
The formula is a no-brainer: the sooner you start, the sooner you succeed. Currently, high school students are only rewarded when they get something right. Students need a place to make assumptions, test those assumptions, and learn from their trial and error. The Case Foundation explains that failure is an incredibly important tool in every innovator's toolbox.
Becoming familiar with failure at an early age makes students more confident when faced with obstacles. Rather than being discouraged from trying again, entrepreneurship teaches students resilience and determination. SEED SPOT's high school entrepreneurship program discusses failure in a way that acknowledges frustration and doubt while celebrating the entrepreneurial tenacity that helps in overcoming difficulty.
Learn the Value of a Handshake
For the full year that students analyze and interact with their community, they are put into situations that require professionalism. They meet with mentors, context experts, and respected community members that help to validate their ideas and solutions. While this may seem overwhelming at first, students rise to the challenge and begin shaking hands with confidence. This growth phase culminates with students pitching their venture on-stage in front of hundreds of people, preparing them for fulfilling college and career experiences.
In fact, many of our high school alumni become CEOs and founders by the age of 18 (read Josh Kaplan's story!) Exposing high school students to entrepreneurship deepens their critical thinking skills, boosts their resumes, and provides them with the hands-on learning to succeed in their personal and professional lives. But society also benefits from the innovative knowledge and #DreamBig attitudes young students bring to the table. Now's the time to transform students into leaders of the future.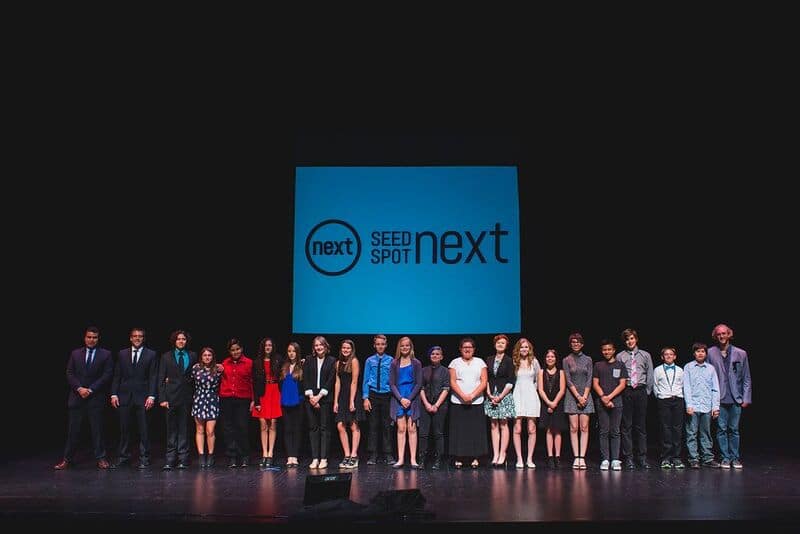 Transform your students into leaders of the future.
Bring SEED SPOT to Your School
---
Related articles about SEED SPOT Schools:
>>"3 Ways to Bring Entrepreneurship into the Classroom"
>>"Discomfort is Where Student Growth Takes Place"
>>"Join the Movement: How to Bring SEED SPOT to Your School"