By: Avery Gordon, D.C. Community Cultivator
Darren Cambridge went to college to be a computer engineer, but he fell in love with the humanities, eventually earning a Ph.D. in Computers and English Studies. Since then, most of his career has been at the intersection of literacy, technology, and education. Through working with teachers around the country, Darren became familiar with their problems. As teachers are faced with decreasing resources and the pressure to continuously provide the best educational tools to their students, Darren recognized a need in the educational market for a tool like Mia Learning.
"Books and reading can feel foreign"
Mia Learning helps students find books that suit their needs and interests, going beyond the surface level reading assessments currently administered in most schools.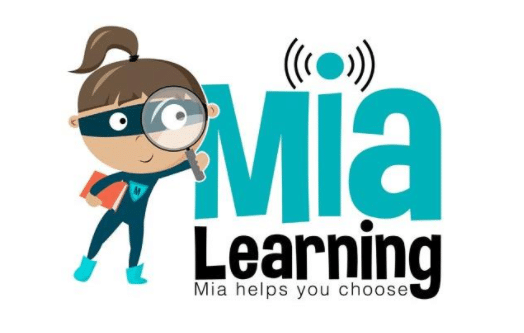 "Mia Learning helps kids learn to make powerful choices, starting with books. Mia is a bot that talks with kids about their interests and helps them develop the ability to choose well. Through her we offer a book subscription service that allows parents, donors, and non-profits to put books in their hands."
Mia is personified as a personal secret agent, which Darren believes helps take the intimidation out of reading: "Books and reading can feel a little foreign to some kids, especially to the ones who need more encouragement, and technology can feel distancing. So we wanted to create a human character who is friendly and engaging, but is also really competent to go out and make sense of all the books that are out there, working on the kids' behalf."
"It's exciting to make connections between the world of education and the most powerful technologies"
Darren and his co-founder, Kathleen Perez-Lopez, have built a team at Mia Learning that combines strong technical expertise with a broad, humanistic, and creative outlook that is necessary to connect impersonal technologies with the worlds and imaginations of kids.
"I have a deep respect and desire to act in the interest of educators I see doing great work. It's exciting to make the connections between what they value in education and the most powerful technologies."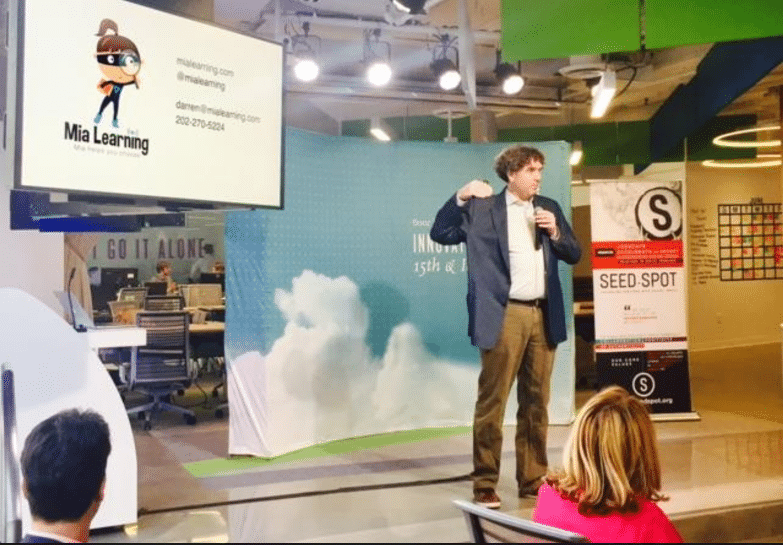 The next step for Mia Learning is building the next version for a much larger beta test in the Fall. Last spring, Mia did a beta test with kids in one school in Washington D.C., yielding promising gains in motivation to read. "We are on track to be in 100 classrooms in the Fall across the country. We are hoping to learn a lot more about how this works across multiple school contexts, and how well the business model works."
Darren's ultimate dream for Mia Learning is "to be the company that supports choices about learning for everyone. We are starting with books, but the kind of challenge that students and teachers face is a challenge of choice that all of us face increasingly throughout our lives."
"Most of us are doing it because we felt that we couldn't not do it"
Darren is very thankful for the support and guidance SEED SPOT has provided him throughout this process.
"Access to the SEED SPOT staff and their honest feedback has given us a yardstick to show if we're making the progress we need to make. Access to SEED SPOT's network has given me relationships that would have been hard to form otherwise."
Darren isn't afraid to admit that the entrepreneurial journey is a hard one, but he acknowledges the importance of following through on your mission if you truly feel passionate about the work you're doing.
"Don't do it unless you absolutely have to – it's hard and you're probably going to fail. But most of us are doing it because we felt that we couldn't not do it – if you feel that way, then you just have to go do it. There is no other way to learn."
Connect with Mia Learning on Facebook and Twitter, and don't forget to RSVP for D.C. DEMO DAY on July 13th to hear Darren and the rest of his cohort pitch their ventures!