By: Bianca Buliga, Digital Marketing Manager
Last week, SEED SPOT's Phoenix office galvanized some serious community with our African American Boot Camp. After five days of studying business fundamentals, benefiting from one-on-one mentorship, and practicing their pitches, 17 founders developed 13 ventures in hopes of impacting the local #yesphx community.
Their hard work culminated with a First Friday Pitch Party that attracted 125 startup enthusiasts and supporters! We are enormously proud of each entrepreneur's achievements and are confident that this is just the beginning of their journeys.
"This week has been truly phenomenal. The SEED SPOT team has taken me and my company to the next level." – Margot Brisky, Participant
Several individuals in the community had approached us about running an African American-focused entrepreneurship program. Immediately after announcing that applications had opened, we realized we had tapped into an unmet community need. We received an overwhelming number of applications and quickly reached capacity.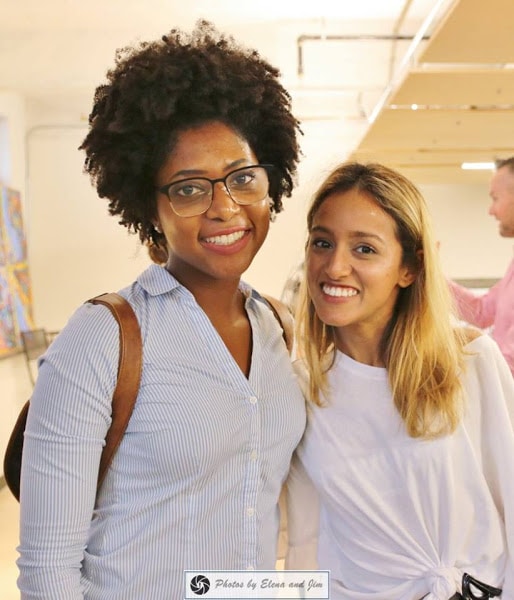 This alone identifies an opportunity within Phoenix's startup community – an opportunity to support and encourage more entrepreneurs from diverse backgrounds. While the rate of African American-owned Arizona businesses is on the rise, there remains significant potential to increase their revenue, profitability, and long-term sustainability. Phoenix is not alone in this – many states across the U.S. can improve their entrepreneurial equity.
SEED SPOT has a long history of building onramps to the entrepreneurial ecosystem for traditionally underserved entrepreneurs. We've partnered with the International Rescue Committee to serve refugee entrepreneurs, designed boot camps specifically for female founders, and won an Emmy Award for our work with Univision to serve Latino entrepreneurs. At our core, SEED SPOT's fundamental mission is to build and preserve inclusive spaces for ALL individuals to pursue entrepreneurship.
Time and time again, we've been asked why? While opening our applications up to the world, we notice that the applications we receive are not entirely representative of Phoenix's diverse applicant pool. Upon doing further research, we realized that we were not alone.
The New York Times suggests that entrepreneurship can be structured quite exclusively. Venture capitalists fund primarily male or white/Asian founders, and many women (especially minority women) have an exceptionally hard time identifying as entrepreneurs. This research points to why many individuals of diverse identities don't feel welcome applying to entrepreneurship programs in the first place.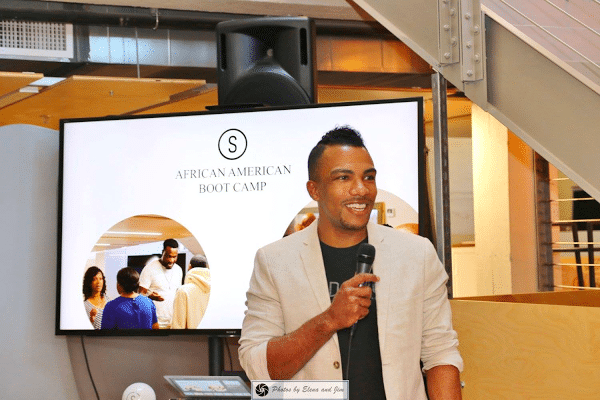 But don't take our word for it. We've got more data from reputable sources like the Kauffman Foundation and Case Foundation to back up our observations:
Thank you to the Arizona Community Foundation (Black Philanthropy Initiative) and the Chamber of Commerce (Black Chamber) for promoting our efforts on social media and helping us better supported the ideas of African American entrepreneurs in the startup ecosystem.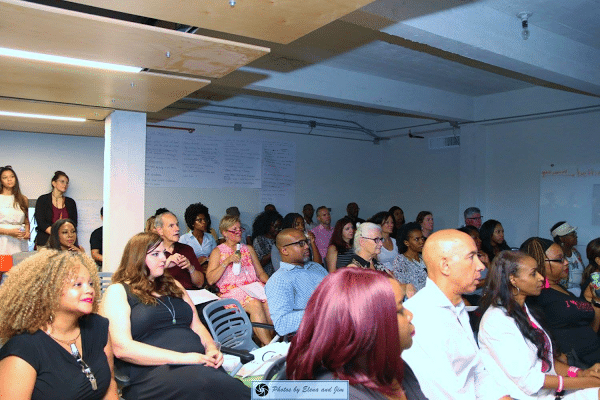 A number of African American community leaders generously donated their time and expertise to this boot camp, including:
Yvonne Moss from Caritas Law Group (Legal)

Andre Wilson, Altima Business Solutions (Angel Investing)

Retha Hill, Walter Cronkite School of Journalism (Communications & PR)

Kelly Lovell-Taylor, Tempe Center for the Arts (Branding)

Jermaine Southern, Jackson Southern LLC (Accounting)

James Dodson, Arizona Squash (Pitch Practice)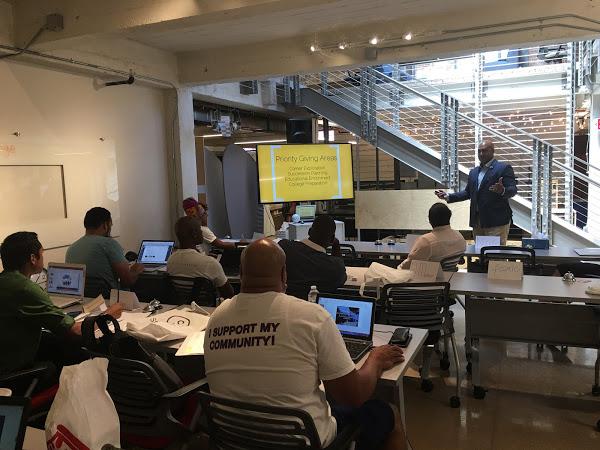 "They put us in front of people who were experts in their field and could pour so much knowledge and expertise into us – we know what other entrepreneurs don't know about starting a business." – Drew Shaw, Participant
Inclusion is not always about what WE do – it's about who we partner with. We don't always have the answers on how to best extend accessibility and support to underserved populations, but we consistently strive to create partnerships with organizations and individuals who can advise us and guide the entrepreneurs we serve towards greater success.
We want to thank our sponsors for the African American Boot Camp: Wells Fargo, Arizona Squash, the Maricopa Center for Entrepreneurship, Real Engagement through Active Philanthropy (REAP), and ASU Entrepreneurship + Innovation. Each sponsor's unique participation reinforced our vision of cultivating diverse entrepreneurship to transform our world into a better place.
We are proud that the following entrepreneurs graduated from SEED SPOT's inaugural African American Boot Camp:
Elaissia Sears & Sowan Thai founded Hip Hop for Higher Learning to help youth connect, find their voice and purpose, and improve their educational experience through hip hop.
Jamar Johnson

created

Community Basketball Leagues

to use his recreational basketball league company and platform to help improve communities nationwide.

Drew Shaw

created

Uncommon Thread

to create a world where the value of education is greater than the value of weapons – "a world where we care more about the nutrition of our children's food than how many we can send to prison".

Patrick Taylor

created

Humanisee

to create a long-standing organization that has a substantive, positive impact on society's disenfranchised.

Romonia Dixon

created

Charity Auction Trades

to help nonprofits nationwide fulfill their missions through special fundraising events.

Pat Gillum

created

The Sisterhood Extravaganza

to help women become economically empowered by teaching them self-esteem, confidence, and how to move into leadership roles in their careers.

Michelle Thomas

founded

Mocha Princess AZ Inc.

to empower youth by using the talents they possess to prepare them for successful entrepreneurship.

Minea Moore founded KS Natural Deodorant for Kids to achieve financial freedom for her family through entrepreneurship and educating/enabling others to do the same.
Shawn Casher

founded

Volunteer to Serve, Inc.

to empower ordinary people to come together and achieve extraordinary things through volunteering and national service.

Nicole Harris

founded

Huttle

to connect freelancers with inspiring work experiences at some of the best nonprofits in the country.

Ashton McCullough

founded

Pronto Park

to impact society through time management, reducing gas consumption, and reducing pollution in the environment.

Margot Brisky

founded

Discover Her

to help women who have faced adversity take control of their future through lifestyle coaching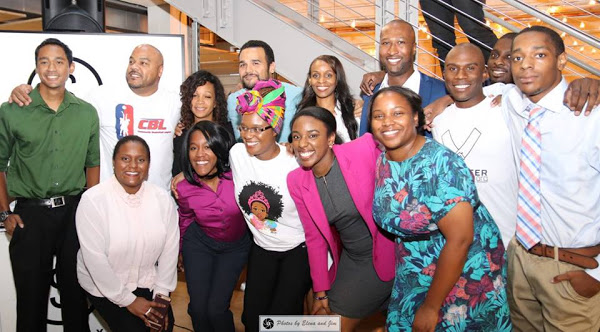 SEED SPOT's efforts aren't stopping with the African American Boot Camp. Our momentum is only picking up speed as we are inspired by more and more uplifting social entrepreneurs. We are actively identifying more unmet needs in the communities we serve, and will be taking steps to contribute to their resolution. We thank you for your support, your feedback, and your unwavering audacity to #dreambig with us.
Start your entrepreneurial journey today.
---
Related articles about SEED SPOT Entrepreneurs:
>>"John B. Johnson: My First Startup Failed"
>>"KYA's Got Your Back: Breaking Down the Barriers Social Media Put Up"
>>"Imelda Hartley: Helping Domestic Abuse Survivors One Tamale at a Time"