By: Dave Kavlick, Director of School Expansion
On the weekend of September 28th-29th, educators, school administrators, teachers, and individuals from across the country descended upon Pittsburgh, PA to attend the Entre Ed Forum with one goal: to further the movement of teaching entrepreneurship in schools across America. As the Director of School Expansion with SEED SPOT, I had the distinct pleasure of participating in the forum to help shape how entrepreneurship is infused across the country to build an empowered generation of problem solvers ready to tackle the world's most pressing issues. Over the course of two days, the Entre Ed Forum explored ideas ranging from the importance of entrepreneurship education in creating the workforce of the 21st century to how entrepreneurship is creating more engaged students in their schools.
As the groundswell of entrepreneurship in schools across the country is growing, I came away with a sense of energy and insights from what is working to empower educators across the country. Here are a few of my top takeaways:
Focus on Entrepreneurial Mindset
As educators, we do not expose our students to entrepreneurship in the hopes of creating 30, 60, or 100 business owners. Our hope is to instill an entrepreneurial mindset, thought process, and passion in our students.
Speaker Gary Schoeniger, Founder and CEO of The Entrepreneurial Learning Institute, spoke about moving away from creating business owners and towards cultivating an entrepreneurial mindset that will lead students towards success and becoming leaders of the future workplace. By adopting this mindset, students will one day create value in the marketplace and simultaneously make the world a better place to work and live in.
As a presenter at the Entre Ed conference, I shared how I discovered my personal passion for entrepreneurship in 1969 at the age of seven. I was selling cherries to my neighbors, running a paper route, and cultivating my entrepreneurial mindset without ever being taught about entrepreneurship in the classroom. Today's workplace demands innovation-ready students well-versed in problem-solving, tech fluency, and critical thinking. Our education system emphasizes project-based learning, STEM, and maker spaces, but entrepreneurship, specifically social entrepreneurship, is the missing link that propels students towards the impact-driven futures they crave.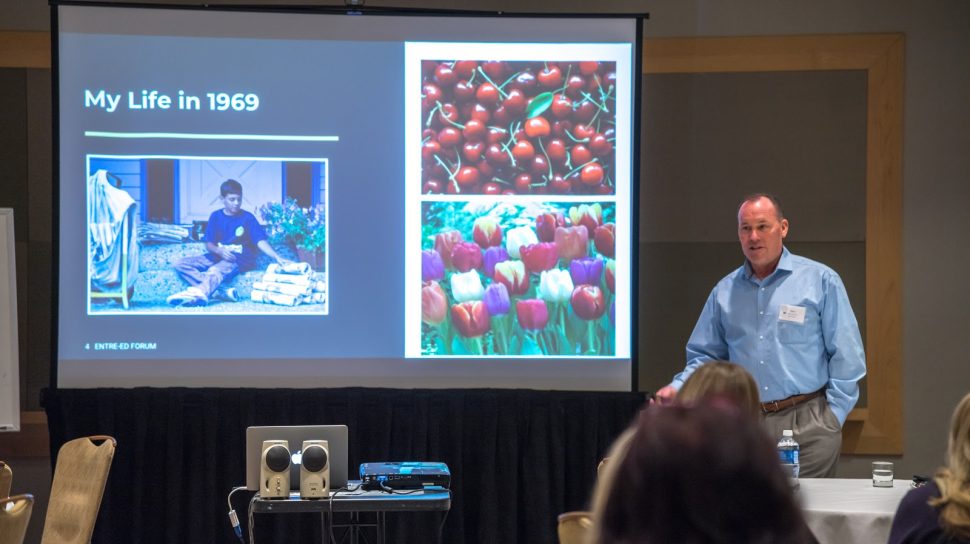 Empower Students with Agency
Let students choose the path they take. Too often, adults try to direct children to the right path, rather than allowing them to find it on their own. Each path is filled with ups and downs, and our responsibility is to best prepare students to weather these challenges. Sometimes, it's best to let them succeed (and fail) on their own.
During the opening session, Gregg Behr of The Grable Foundation kicked off Friday's sessions with a keynote address about Pittsburgh quickly becoming a hotbed for youth and adult entrepreneurship. He recognized the Elizabeth Forward District for its innovative work in the real life application of 21st century skills like entrepreneurship. The district's efforts have decreased the student dropout rate from 25 percent to less than one percent. Test scores are climbing, enrollment is increasing, and participation in summer enrichment programs is at an all-time high. The districts efforts have empowered students with agency.
During the conference, there was a marketplace of young entrepreneurs from around Pennsylvania. From Productive Panthers, who manufactured seasonal soy wax melts using 3D printer, to The ISH Company, who specialized in a variety of graphic products, these students truly embodied the entrepreneurial mindset and spirit. The students teachers, parents, and schools empowered them with the freedom to explore problems each student was passionate about solving.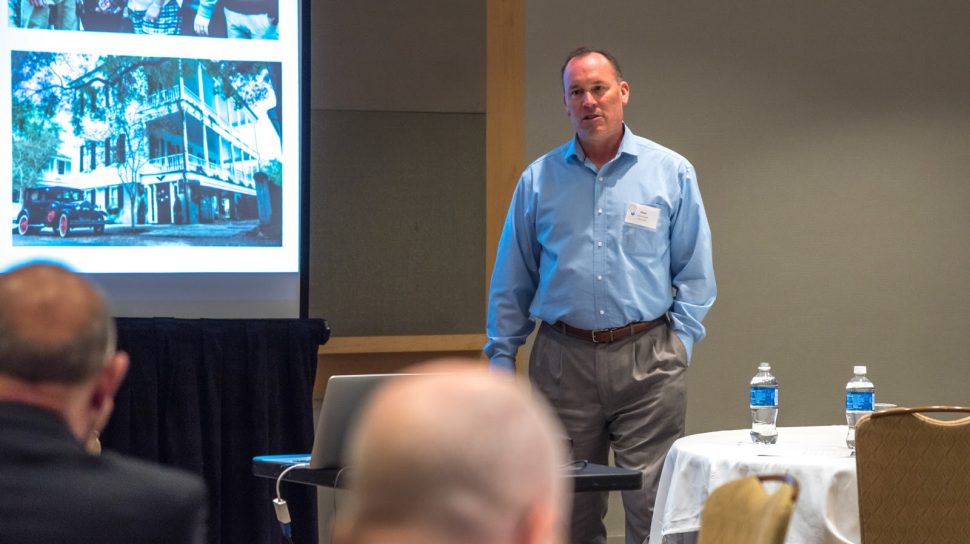 The Time is Now: Educators are Ready to Empower Students
Educators are typically overworked and under appreciated, but they are ALWAYS ready to ENGAGE our students to be the creative thinkers that this world so desperately needs.
So, Where Do We Go From Here?
The Entre Ed Forum brought together leaders from across the country, but it was just a starting point. As a country filled with parents, educators, schools, nonprofits, and students, we must double down on social entrepreneurship to unlock the potential of future generations.
If you're a parent, ask  your school leader if they teach social entrepreneurship.
If you're a teacher, work with your school leader to get the resources you need to teach entrepreneurship in your classroom! SEED SPOT is here to help you.
If you're a school leader, take the first step and start building entrepreneurship in your school. We are here to support your school's journey.
If you're a student, start building and allow yourself to dream BIG.
Bring SEED SPOT to Your School
---
Related articles about SEED SPOT Schools:
>>"Press Release: SEED SPOT and the Georgia Vision Project Partner to Prepare Students for Future Workforce"
>>"3 Reasons Why Your School Should Teach Entrepreneurship Curriculum"
>>"At Teacher Training, SEED SPOT Teachers Create Their Own Ventures"